More Than 3,000 People Swear By This GPS Tracker For Their Cats And Dogs
Because you can't put a price on peace of mind when it comes to knowing where your pet is at all times! (Or: Read if you just want an adorable-pictures-of-cats-and-dogs break.)
We hope you love the products we recommend! Just so you know, BuzzFeed may collect a share of sales or other compensation from the links on this page. Oh, and FYI — prices are accurate and items in stock as of time of publication.
If you have pets, you likely NEVER want to imagine the day your pup or kitty runs away from home and can't be found. And if you've ever had a lost-pet scare — or actually had a pet escape and never return — you know how utterly devastating it can be.
But! Thanks to technology in our modern world, you may never have to face that situation again — because a pet GPS tracker exists, and humans of the world, let me tell you: It is freakin' genius.
The Whistle 3 is a location and activity tracker that works for dogs and cats — meaning that not only can you keep tabs on a furry little escape artist's whereabouts, but you can also use it to track their daily activity levels and make sure they're getting the exercise they need.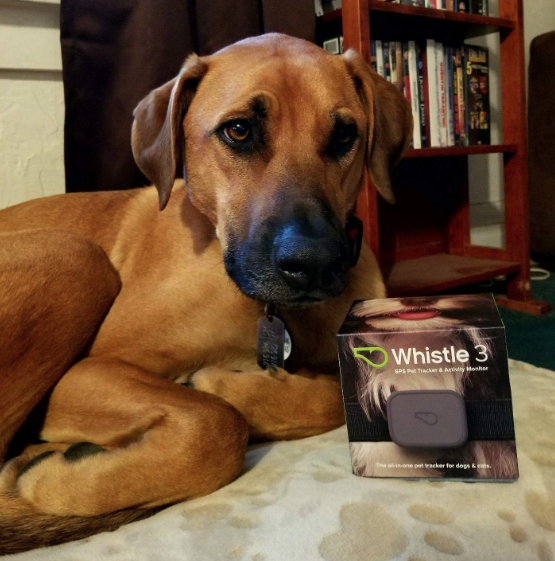 This super-neat device has put thousands of pet owners' minds at rest — including those who let their cats roam freely outdoors.
It's a must-have for pups who can't seem to get enough of the great outdoors (even when they're not supposed to), as well as pets who could benefit from activity goals, given that pet obesity is pretty much an epidemic and can have serious consequences for your floofer.
The durable and waterproof Whistle 3 has a battery that lasts up to seven days, and it sends you alerts whenever your pet leaves their "safe place" (aka your home base).
The app allows you to view their trips over the last 24 hours, as well as to set activity goals and track progress.
You, being reunited with your beloved pupper thanks to this awesome device:
And check out even more cool products for your pet below:
Looking for the perfect gift for any occasion? Check out all of BuzzFeed's gift guides!