We hope you love the products we recommend! Just so you know, BuzzFeed may collect a small share of sales from the links on this page.
Hi, I live in a 900-square-foot apartment and these are my four roommates:
1.
The Furminator (for cats and dogs AND small animals), a de-shedding tool that will leave you both shocked and disgusted at how much fur your pet is capable of shedding without going completely bald.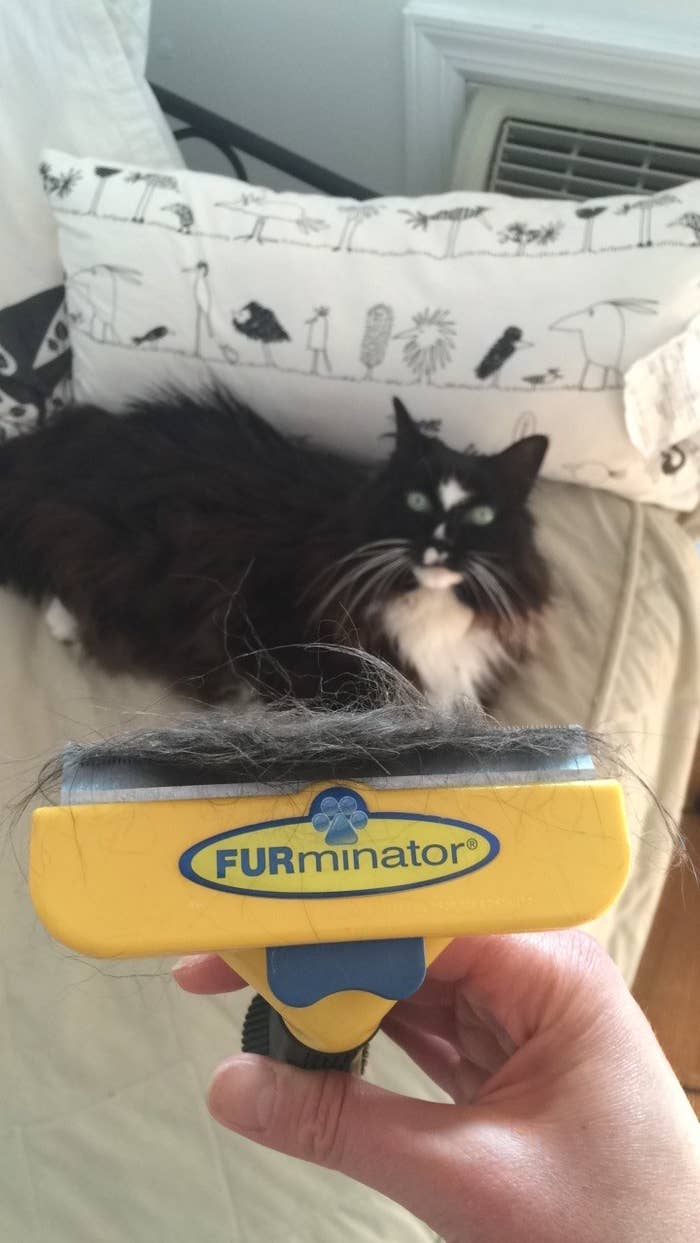 2.
The Pet House Candle, a nontoxic, all-natural, soy-based candle that will legit will make your home smell like a blissful spa.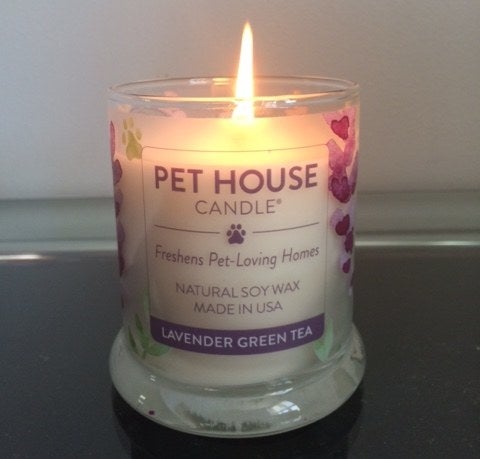 3.
A trusty ol' lint roller that's extra sticky and extra awesome at picking up hair from literally everything you wear and own.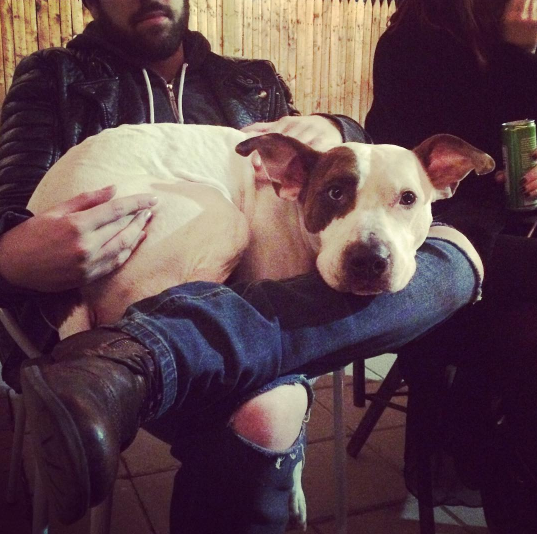 4.
An all-natural, nontoxic, concentrated all-purpose cleaner that'll last you until the apocalypse.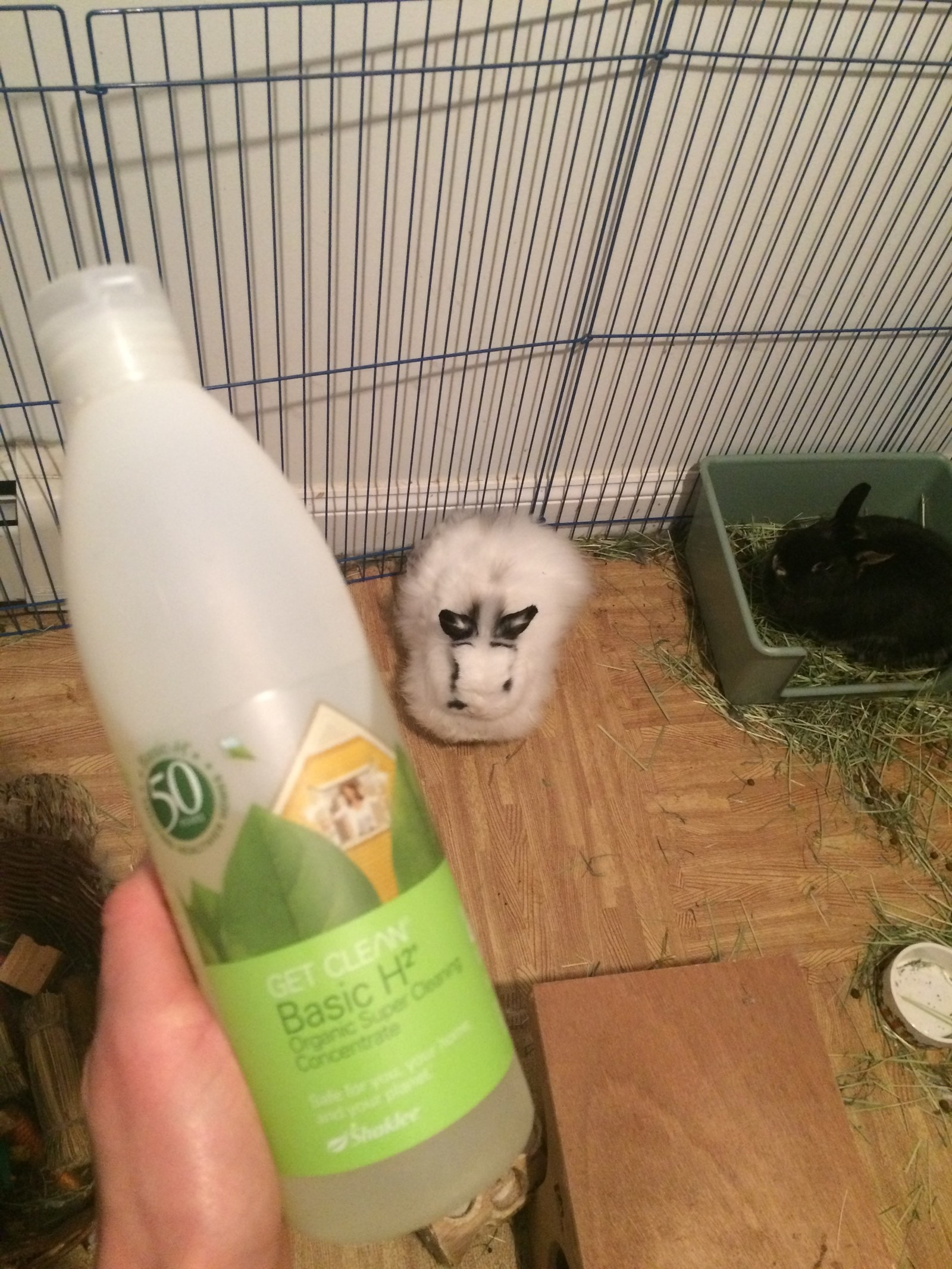 5.
This quiet Electrolux vacuum with near-magic capabilities, for ridding every corner, crevice, and piece of furniture of pet hair (and also hay and litter and food).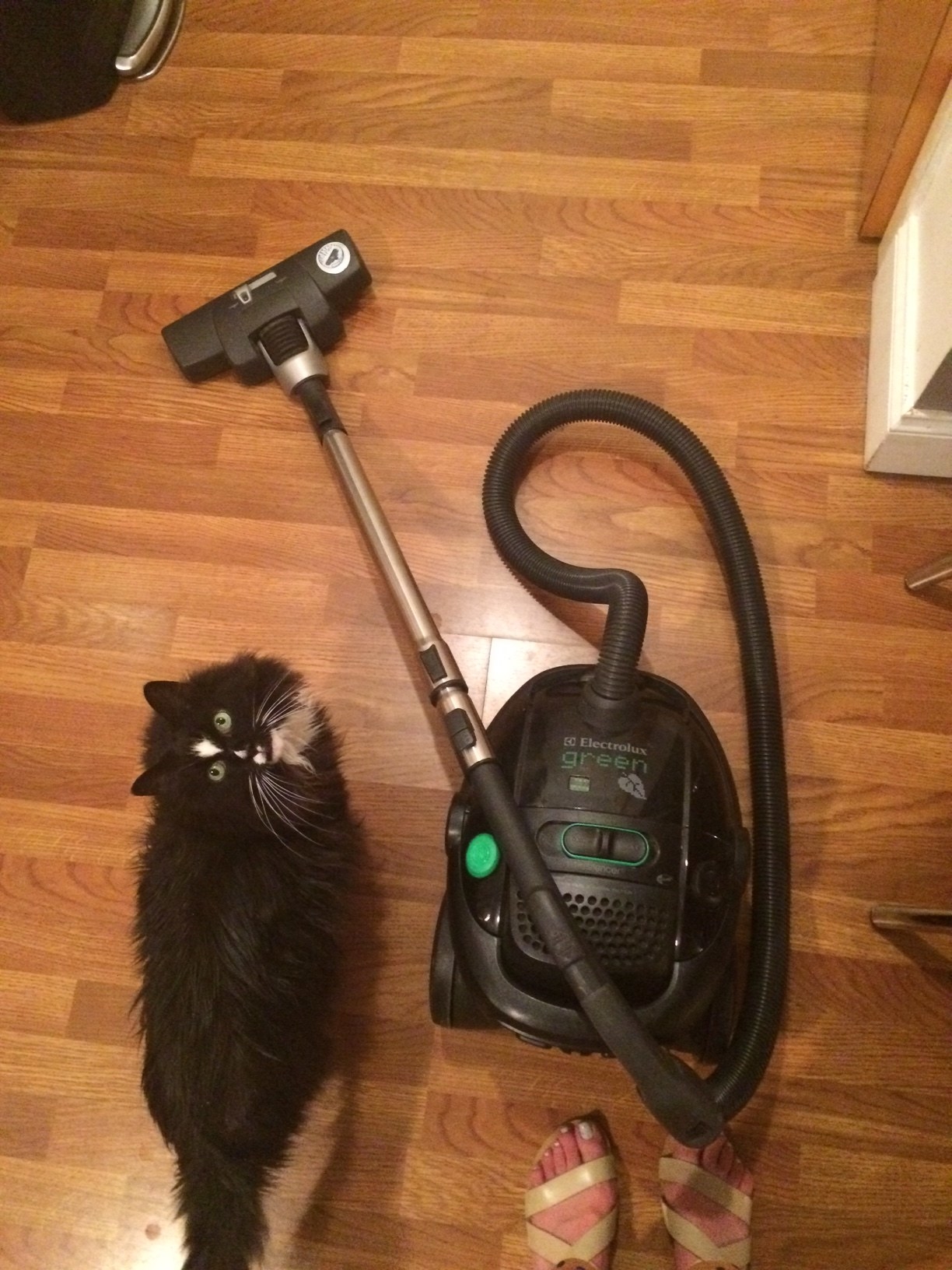 Here's a before, during, and after of this vacuum doin' its thing on a gross spot on my daybed where my cat loves to sleep (and thus deposit obscene amounts of fur).
6.
A urine stain and odor eliminator that works on carpets, upholstery, mattresses, pet beds, and more — because sometimes your pets can be real (lovable) jerks.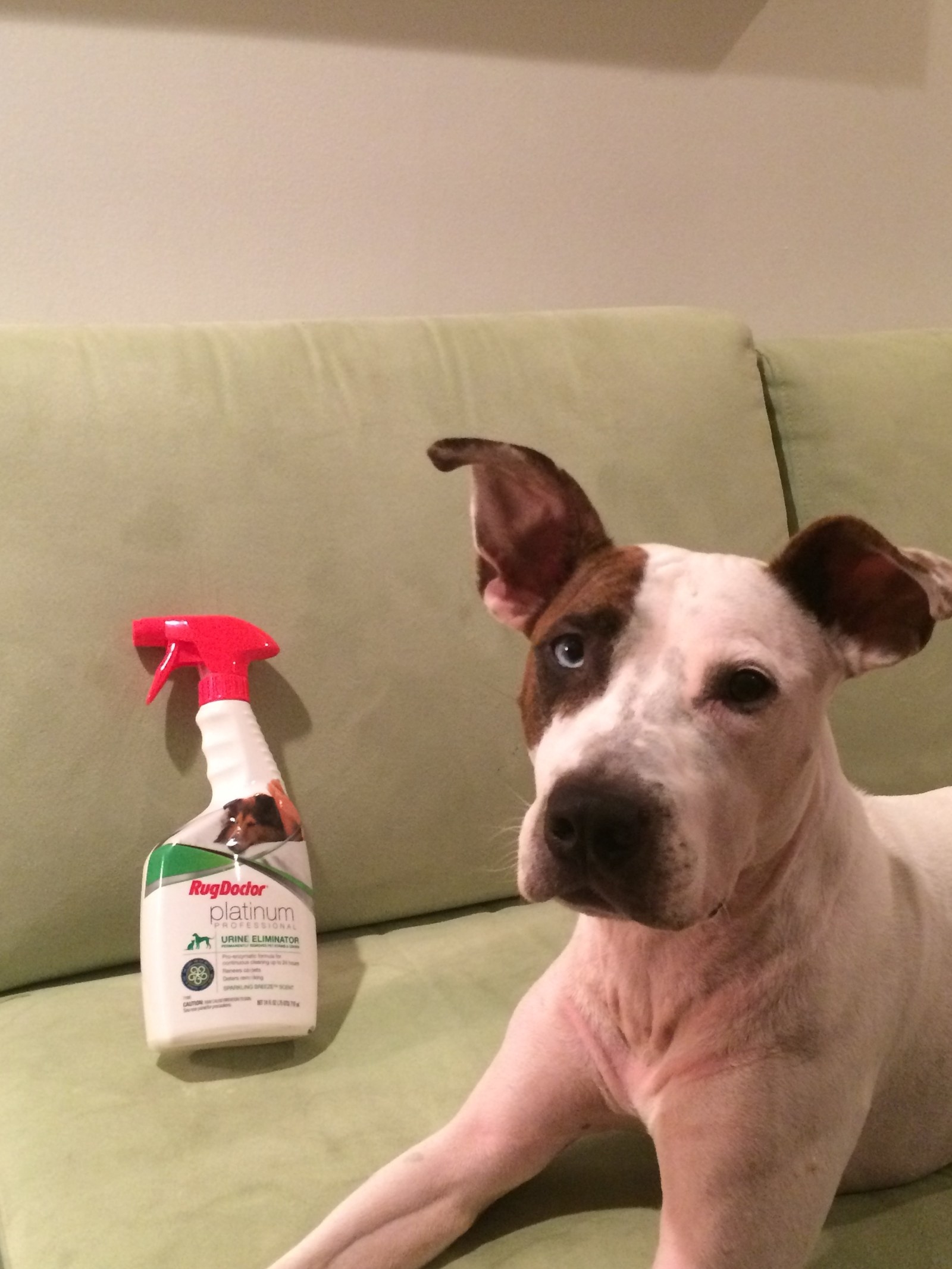 7.
A covered litter box plus litter mat combo, which traps odor as well as excess litter, hair, and even (because it happens) poop.
9.
An air purifier, to reduce the amount of pet dander and dust — and other icky things like mold and pollen — in the air.
May your home forever be fresh and your pets forever happy!