Betsey Johnson's fashion shows are notorious for being fun, quirky, and full of infectious energy. This season's New York Fashion Week show was no exception. The theme was marriage equality, and it was, as usual, just wonderful from start to finish.
These bouquet-toting cuties opened up the show...
...followed by these hot newlyweds.
The show also featured the lovely Willam Belli, as well as a bunch of other drag queens.
Like Betsey's bride, Sharon Needles.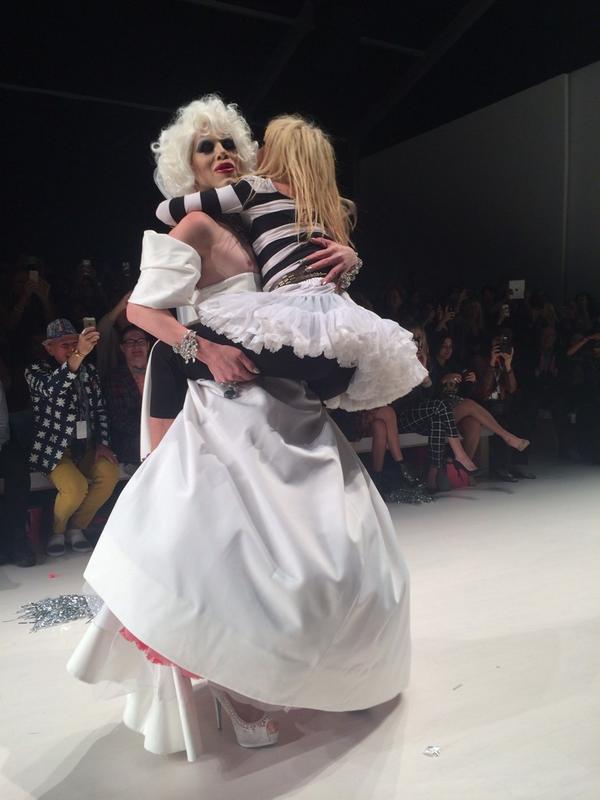 And former America's Next Top Model contestant and transgender model Isis King looked smokin'.
The looks were a fun mix of lingerie-inspired getups (this one on Real Housewives' Camille Grammer)...
And seriously awesome party dresses, like this one that looks like a bunch of stacked cupcake tins (modeled by Real Housewives' Cynthia Bailey).
They were followed by an all-out runway celebration...
...plus, of course, Betsey's signature splits (with her granddaughter).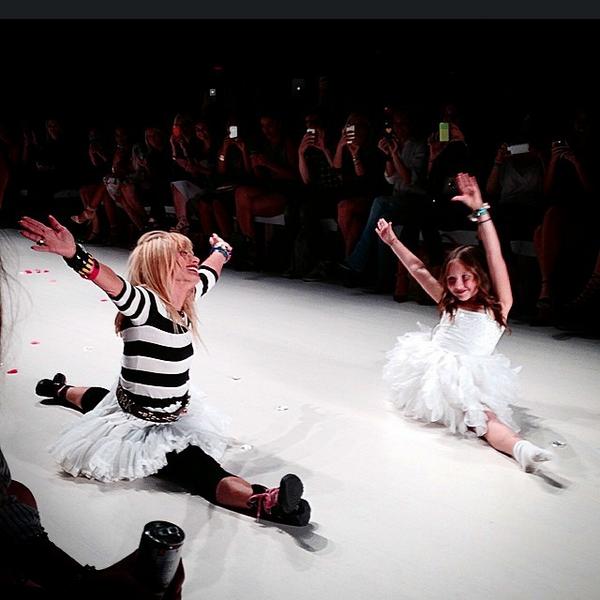 We <3 you, Betsey. Until next season!
Thumbnail image credit Brendan McDermid/Reuters