I don't think I'm alone when I say the words "winged eyeliner" send me into full panic overdrive. If you want to know what my mornings look when it's time to do my eyeliner, it's a lot like this:
To be perfectly clear, it has two sides: one that has a stamp to MAKE. THE. WINGS. FOR. US — !!!!!!!!!! and another side to draw a steady, smudge-proof line that's extremely hard to mess up thanks to its thick felt tip. It's even available in three sizes so you can choose the thickness of your wings!
Applying it looks a lot like this! This is from a review about an eyeliner that's now forever sold out (RIP), but it did the same darn thing. OBSERVE:
Not to mention it already has 482 five-star reviews and a whopping 4.5 rating on Amazon! We beauty lovers are hard to please so that is i-m-p-r-e-s-s-i-v-e.
Now lets see this bb live in action — just👏 look👏 at👏 that👏 precision! In just a stamp! BE STILL, MY HEART.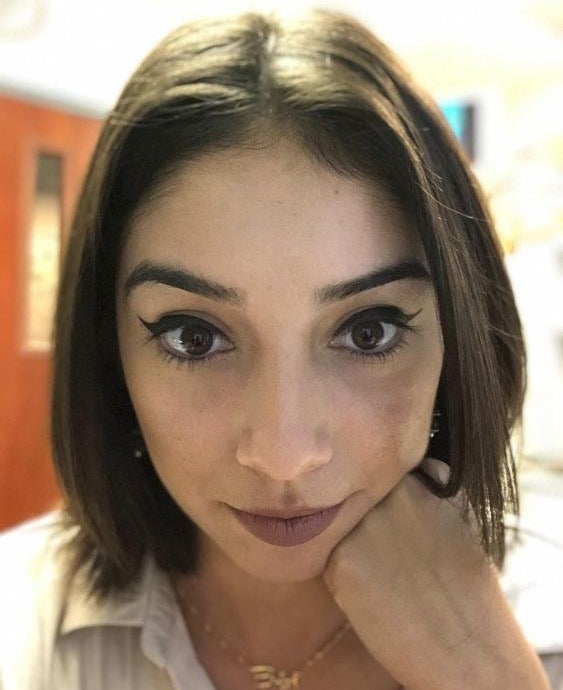 But what's even better is that it gives a whole new meaning to waterproof. Seriously, Neptune himself could use this without worry of smearing.
Can somebody please confirm or deny if this is Ariana Grande?! I MEAN. CELEB-LEVEL WINGS, PEOPLE. Which is great, because I seem to have lost my personal makeup artist.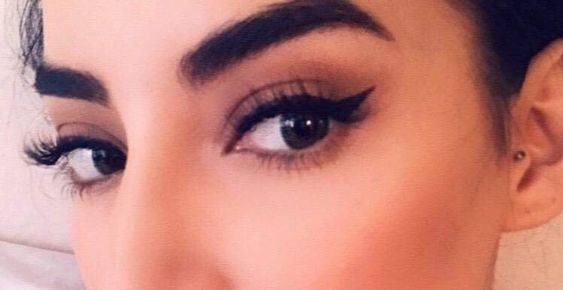 Tons of people with hooded, oily lids also swear by this!!! This. Does. Not. Budge. For. Anything. *Especially* humidity — if anything hot weather is the one who should be afraid. How you say? Its formula of candelilla and carnauba wax dries quickly to hold on all darn day!
Does it pass the glasses test (i.e. can you see your makeup even when wearing frames)? You sure can! These wings are thick, thick, thick if you choose the larger size!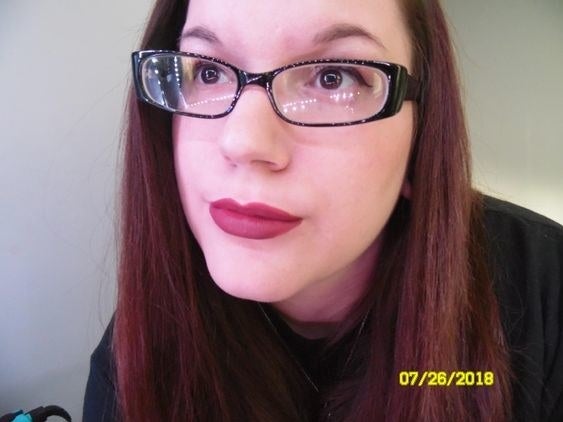 Look how easy it is to do a more ~dramatic~ look! No tears, makeup wipes, or Youtube tutorials required. Just a flick of your wrist, I PROMISE.
Plus, reviewers say the eyeliner is super opaque, applies smoothly, and blacker than black — which is exactly how most of us want liquid liner to be.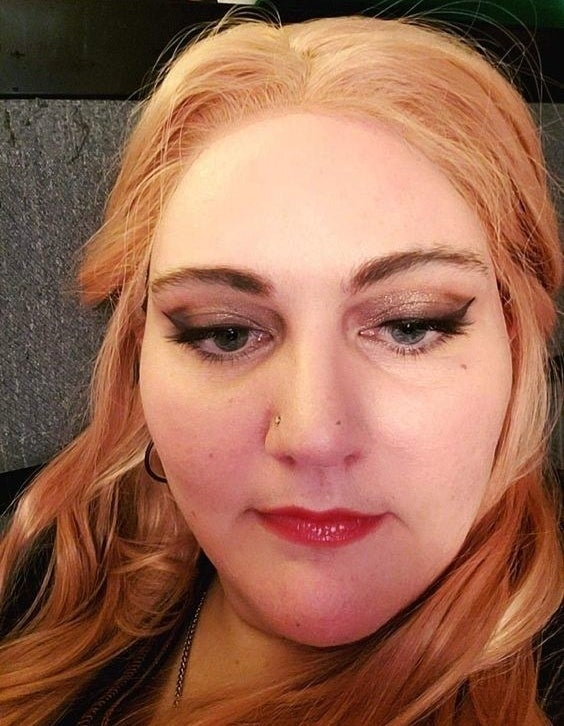 This bb will stay on ALL. DAY. Which is so important, because we have perfect cat eyes to show off. Commence 1,000-second Insta story.
Tl;dr: if you get super frustrated by doing your own cat eyes and want an eyeliner that stays on no matter WHAT, then you just found your soulmate. I'm so happy for you two!
Inspecting our perfect wings like:
Shopping for something specific? Check out BuzzFeed Reviews to find the best things for every budget!