We hope you love the products we recommend! Just so you know, BuzzFeed may collect a share of sales or other compensation from the links on this page. Oh, and FYI — prices are accurate and items in stock as of time of publication.
How many times have you realized you need to call it a day at 1 p.m. because your shoes have brought you to a breaking point? Every day? Ok cool.
So when I found these Pali Hawaii unisex rubber sandals ($5.52+) that are not only the pure definition of comfort but also unbeatably cheap, I don't think I'm exaggerating when I say I heard the songs of angels. My hope was RESTORED.
They've been a cult favorite in Hawaii for ~30~ years, but now they've crossed the ocean to save all of our tired feet. And thanks to their comfy footbeds and supportive straps people cannot 👏 get 👏 enough!
They even look like expensive leather so your outfit looks like you totally tried, even though you're basically walking around in slippers. Win win win.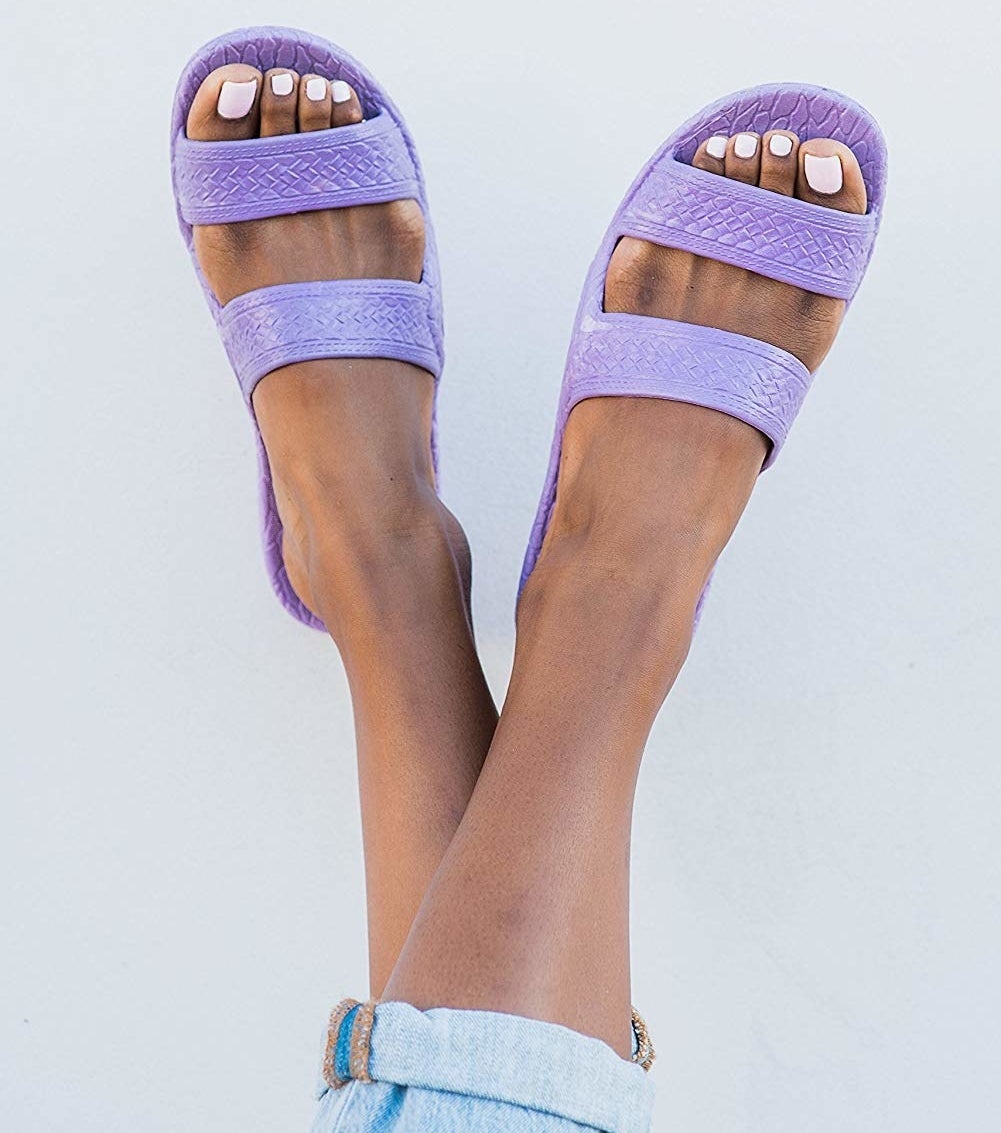 Look how cute they can be styled! You CAN have it all! Please join me in crying.
Thousands upon thousands of people have said they can walk ALL DARN DAY (every day) in these pups thanks to their arch support.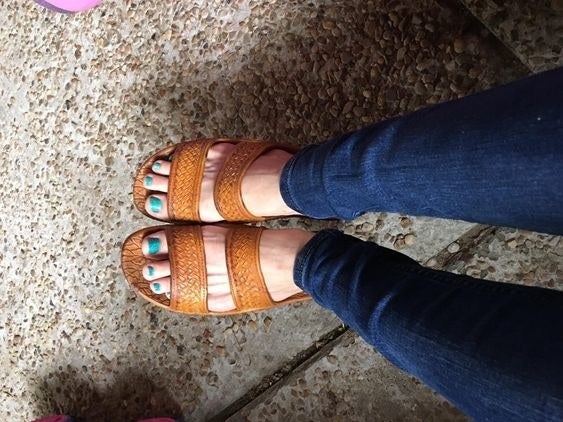 They're even waterproof so you can wear them to the beach! People say they just hose 'em off if they get dirty and they're good to go the next day.
Tlrdr: these shoes are UNSTOPPABLE and are basically your new best friend, so go ahead and tell everyone you've found your ride-or-die. Seriously people say they've had the same pair last for YEARS so it's basically like you're marrying these shoes. Mazel!
And obviously don't forget about the rest of your outfit: