We all already know Tarte Cosmetics as our ride-our-die when it comes to scoring THE best cruelty-free, vegan-friendly makeup. But did you know that for ~today only~ you can create a custom kit with seven full-size items? FOR ONLY $63?!
I've repressed my math SAT scores, but I *do* know that 69% off is a STEAL. So I am here to take you by the hand and bring you step by step through everyone's favorite beauty deal of the century. Am I being dramatic? No.
First, let's lay down the *foundation* of our kits: you really can't go wrong with these options that all have cult followings of their own. No matter what, your complexion is about to g-l-o-w!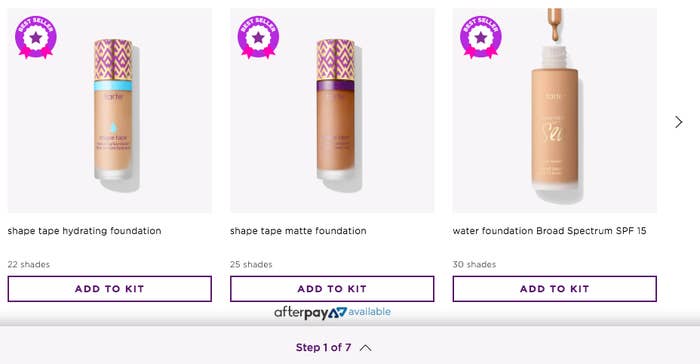 I went right for my constant favorite: Shape Tape Matte Foundation, because I'm done wondering if my T-zone can be spotted from space. This'll keep my complexion even, my pores under control, and my whole darn day shine-free. I'm not crying, my eyes are just sweating.
Need proof? Just 👏look👏 at👏 that👏 coverage!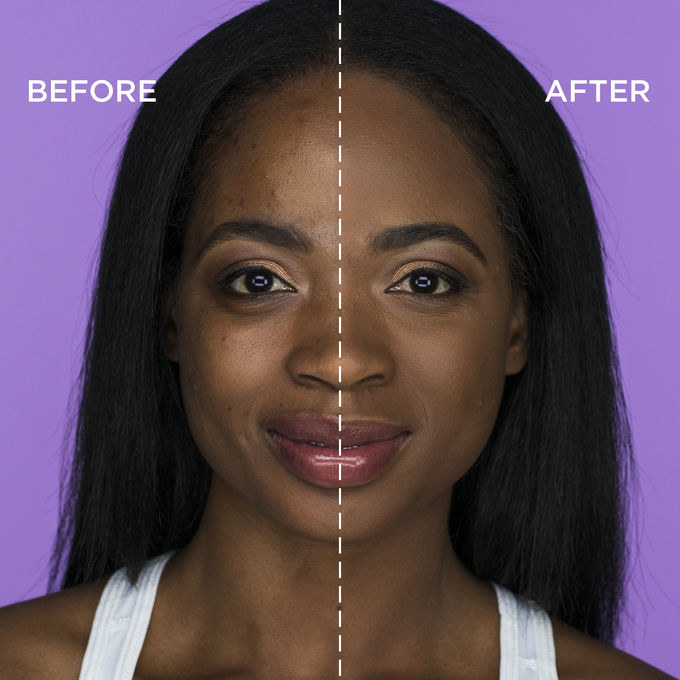 Now it's time for the ~highlight~ of everyone's day — literally! You've got your choice of blushes, highlighters, and even a combination of the both in case you can't choose (because the clock is ticking, my friends).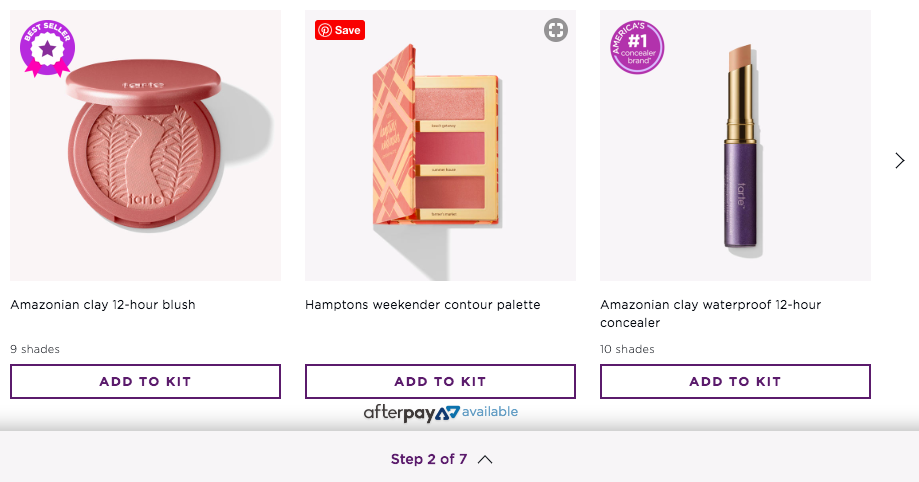 I chose the Amazonian Clay 12-Hour Blush so I'm rewarded the whole day for waking up in time to put on makeup. Considering it's pigmented enough to be done in a swipe, I'm confident I can handle its one-step requirements.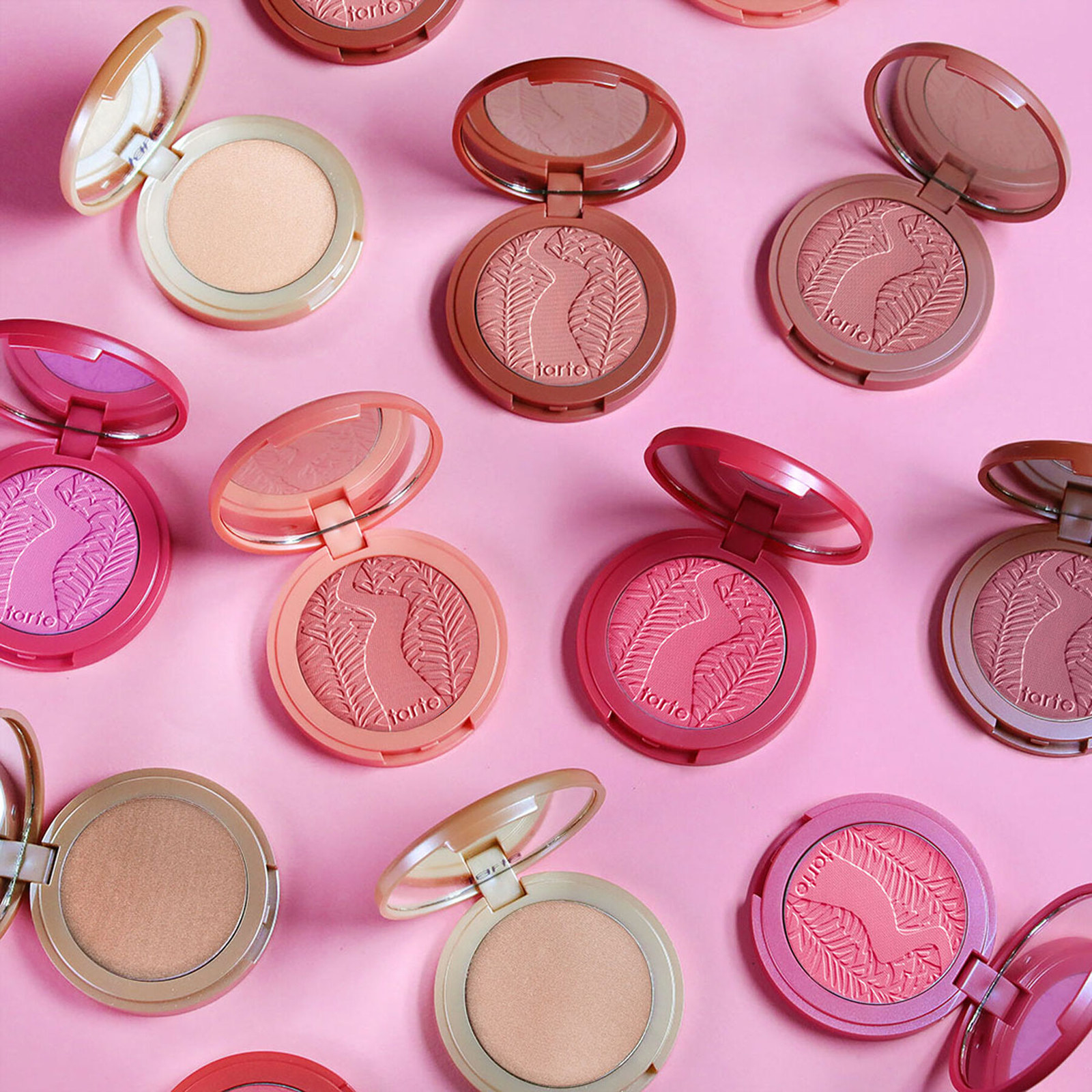 Next, we pick something for a little ~extra perk~ to our look. We've got a bit of everything: shadows, eyeliner, brow gel...does anyone know a coder so I can hack my way to getting all of these?!
I immediately clicked on the Arch Architect Brow Pencil & Gel to make my brows a little less like third cousins removed and more like actual siblings. In two easy steps, I think I can handle it.
Time for mascara and don't worry about choosing — they're all formulated with specific purposes in mind so it'll be clear which is about to be your soulmate. Further proof makeup is better than humans IMO.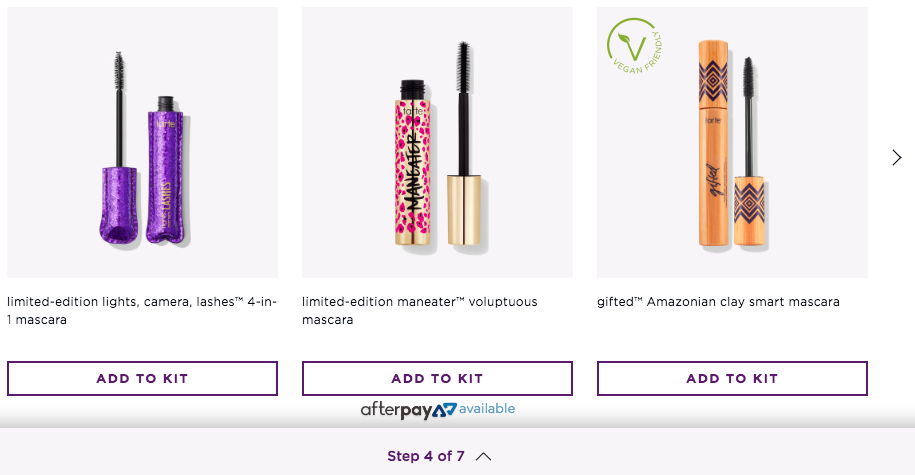 I went for the Lights, Camera, Lashes 4-in-1 mascara — I mean, this just seems to have it all. A vegan formula, cult following, and beneficial ingredients like rice bran, olive esters, and provitamin B5 to not only boost your lashes but improve them? SIGN ME UP.
Now we decide what we want for the lips: a selection of creamy, bold lipsticks and glosses that'll all bring out your Bruno Mars and have you kiss yourself — you ARE that pretty!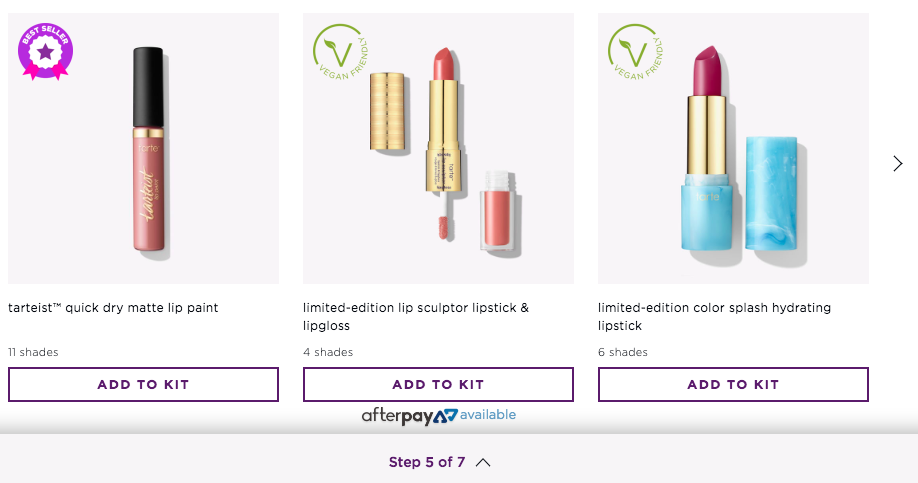 I'm going with the Color Splash Lipstick, because I am ready for a world where my lipstick actually moisturizes my parched lips. Is this witchcraft? I support it.
Get ready skincare and hair lovers, because now's your chance to cheaply try new favorites! You've got your choice of moisturizer, mist, blotters, dry shampoo...I'm about to sweat off my makeup just trying to pick.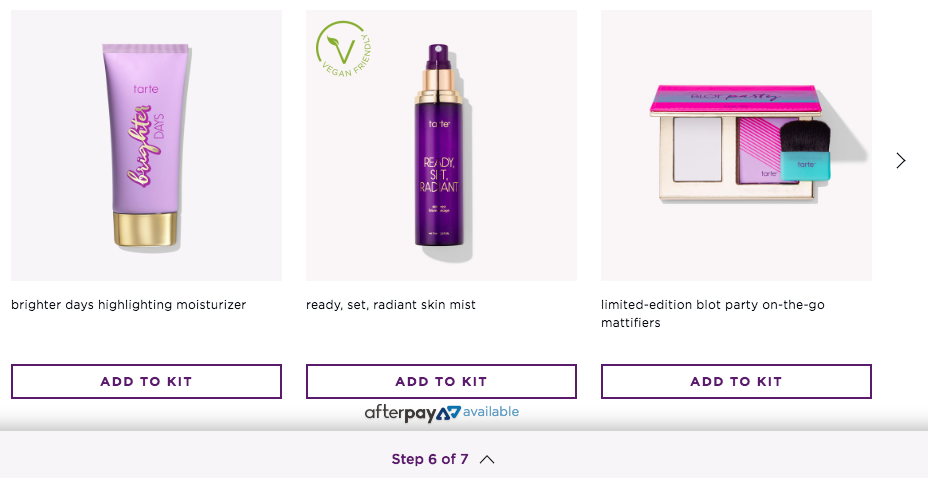 I went for the Limited-Edition Blot Party On-The-Go Mattifiers for feeling prepared against the seemingly unstoppable force that is my shine. Pores — you've been warned.
Last but not least: choose your own *custom beauty kit pouch* for all the makeup you're about to fill 'er up with.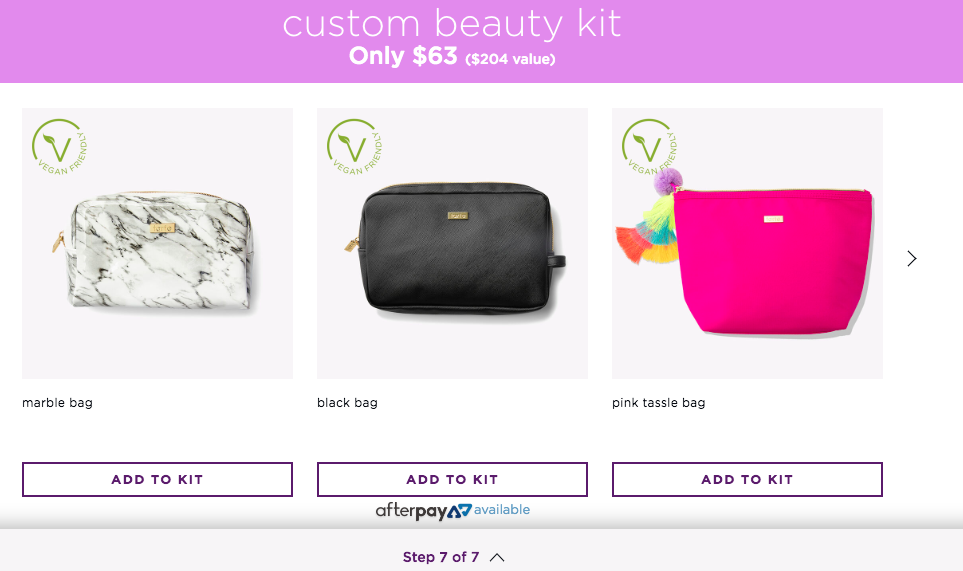 I knew the marble bag was my go-to. It'll really match the ~fancy, but cheap~ lifestyle I insist on living as I play with all my new makeup.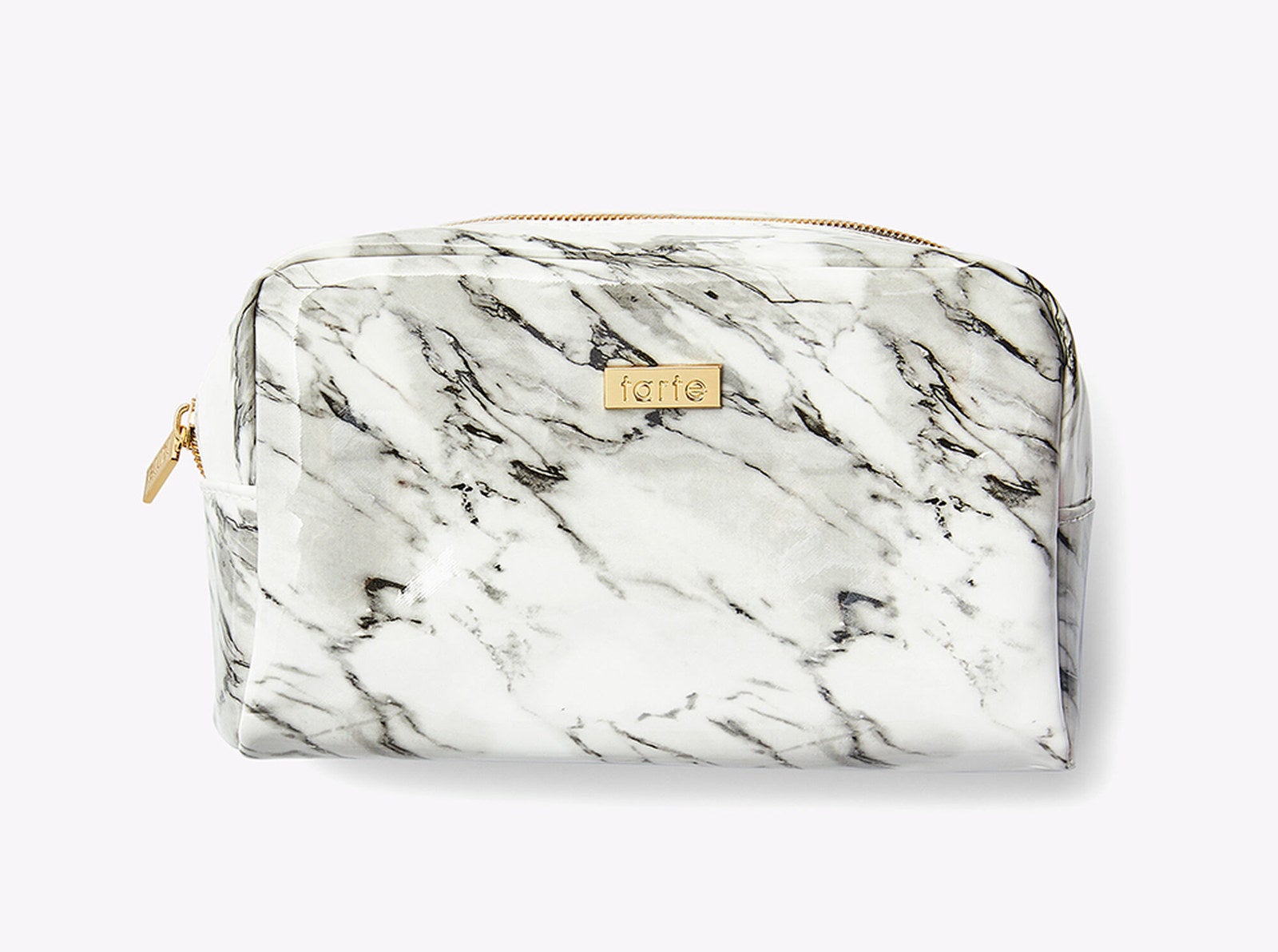 So there we have it! Now we just press our faces to the window and wait for our glorious package.

You having a conversation with your new kit like:
Shopping for something specific? Check out BuzzFeed Reviews to find the best things for every budget!