We hope you love the products we recommend! Just so you know, BuzzFeed may collect a share of sales or other compensation from the links on this page. Oh, and FYI — prices are accurate and items in stock as of time of publication.
The fact that it's 2018, yet still so hard to find shoes that are both comfortable and stylish is an I N J U S T I C E.
Luckily for us, these amazingly cheap elastic flat sandals ($10.99+) are here to become your biggest ally this summer. Fashionable? Check. Comfy? Double check. Bragging rights? OH YEA.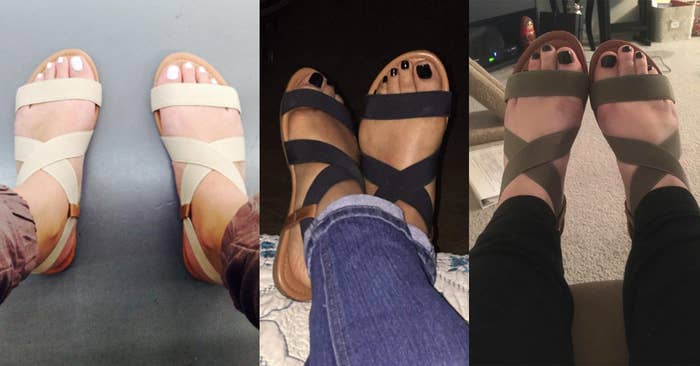 They come in sizes 5-11 and eight gorgeous colors! They have lightly padded insoles, because it's summertime aka stay-on-your-feet-all-day-time (until it's time for an AC break). Plus, their elastic straps help ensure a comfortable fit thanks to their s t r e t c h.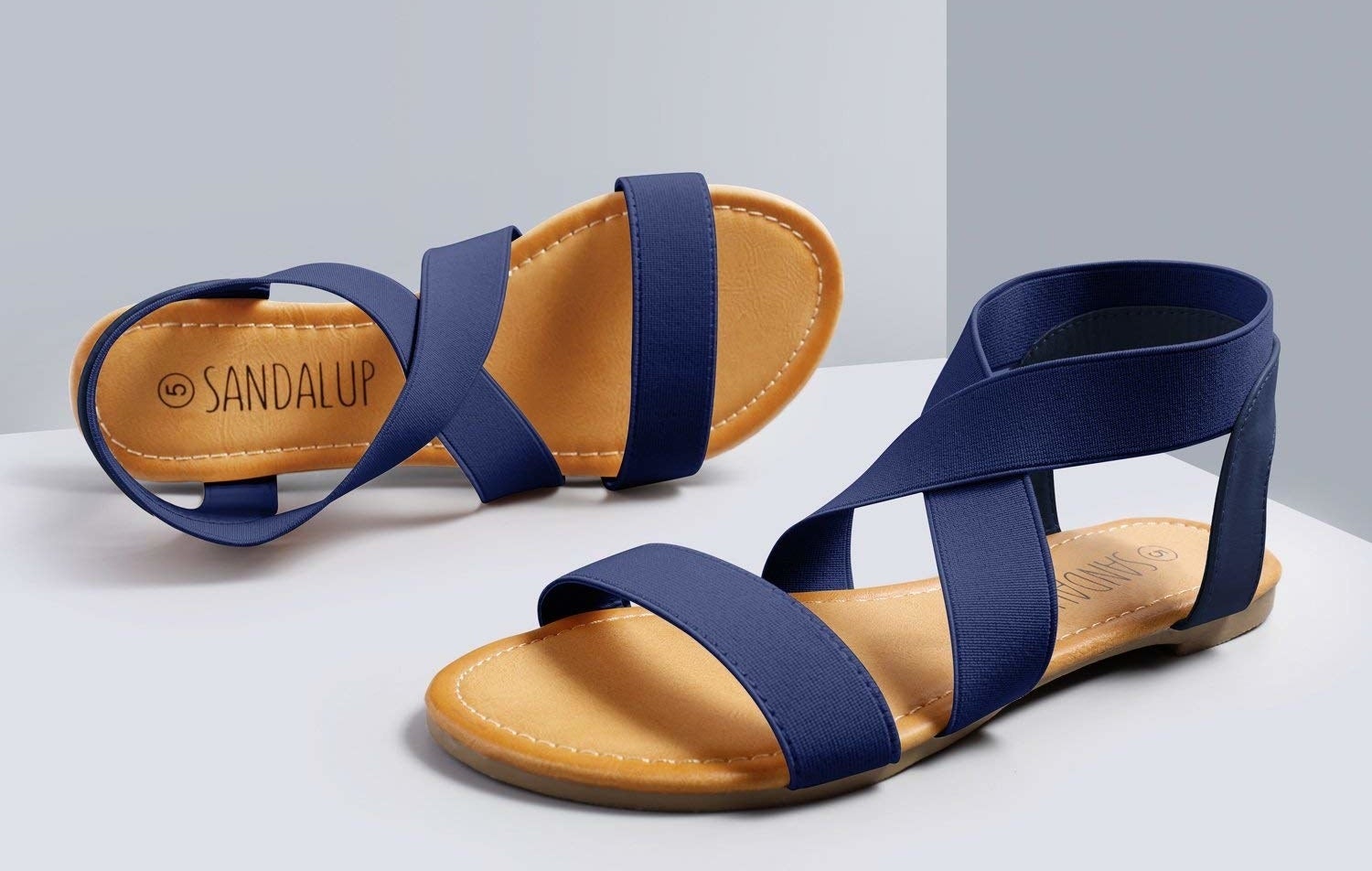 Did all your summer outfits just find their new best friend? Um, I THINK SO.
Do you still have money leftover for your summer diet, aka Chipotle and ice cream every day? HECK YES.
I mean, if now isn't the time to *put your foot down* on painful sandals, I don't know when is.
If you don't believe in soulmates, you'll still discover the power of sole mates. And no, I'm not sorry for this pun.
Say it with me! My 👏 feet 👏 will 👏 not 👏 hurt 👏 this 👏 summer.