We hope you love the products we recommend! Just so you know, BuzzFeed may collect a share of sales or other compensation from the links on this page. Oh, and FYI — prices are accurate and items in stock as of time of publication.
We all know our pets are perfect — we don't have a single complaint about 'em! WELLLL ok...maybe ONE. The shedding. Or should I say: the constant layer of fur we live amongst, because they are unstoppable.
But those days are OVER thanks to these incredible Delomo pet grooming gloves ($13.86+ on Amazon). They're gentle, effective, and will get rid of more fur than if you were to vacuum your pet with a Hoover (please don't do this).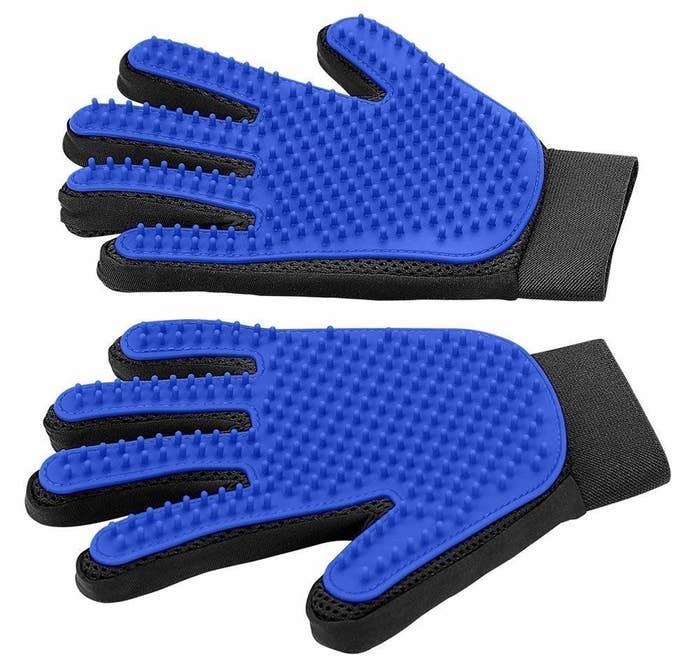 They boast ~225~ silicone grooming tips to mimic the touch of your hand while gently removing a metric crap-ton of hair. Seriously one stroke with this and even your pet will be like:
They work on everyone: long-, short- and curly-haired dogs, cats, horses, and any other pets! Plus, the hair sticks to the glove so that it's easy to peel and throw the fur away.
But seeing is believing, am I right? These lifesavers come with 1,783 five-star reviews and a 4.3 star rating on Amazon!
We haven't even gotten to the best part: the INCREDIBLY satisfying review photos. The below is just from *one brushing*!!! HOW?! Science, explain yourself.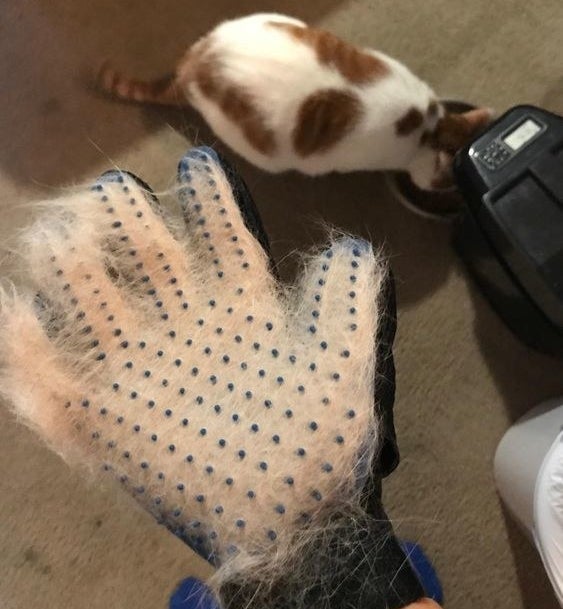 As you're probably aware, most cats and dogs detest brushing (and who can blame them? I personally do not want metal bristles combing my scalp). But pets seem to love these silicone grips — it's like a thorough massage!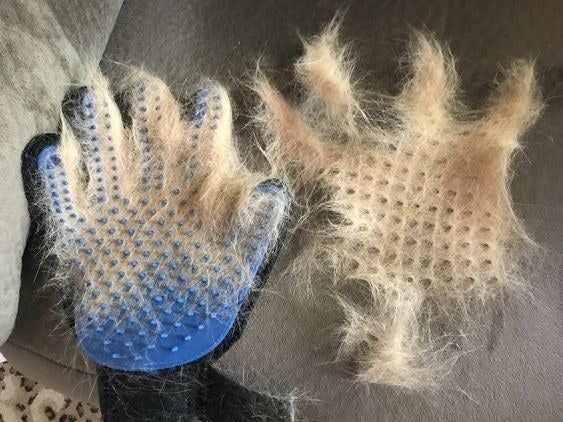 Even the most standoffish cats purr while being groomed by this! Any cat owner knows that is saying A LOT.
They're also amazingly effective at removing dirt and dander — you know the stuff that's always getting stuck under your fingernails. Goodbye to that ickiness.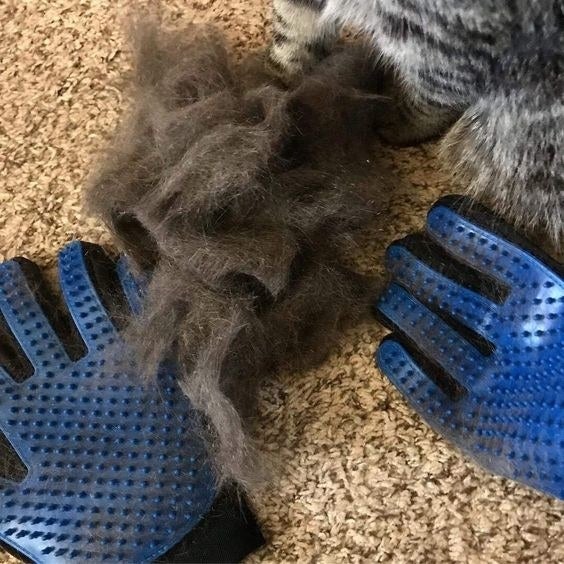 Plus the five-finger design makes it super easy to get to all those hard-to-reach spots! The belly is no longer a war zone — no area will be left untouched.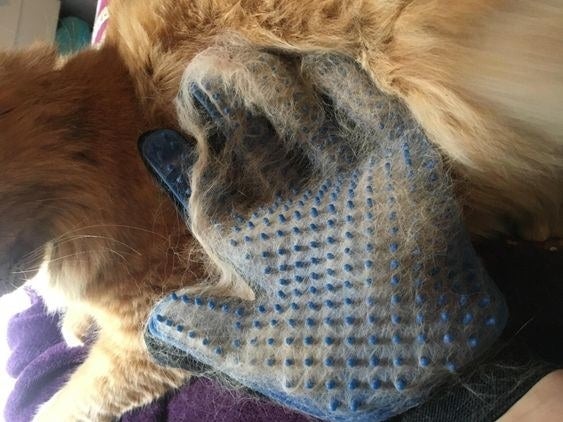 Look at this hairball! Merlin's beard, how have we been living without this?! My poor couch could have been living fur-free for YEARS now!
Tl;dr: your pet will actually love this satisfying rubdown and you'll remove more massive amounts of fur than probably their last trip to the groomer's. $14 gloves > expensive groomer appointments.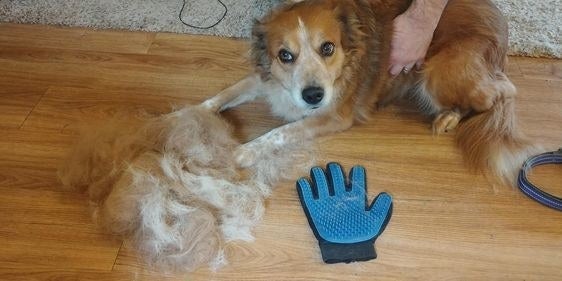 Now they're free to live their lives as usual: always so well-behaved and respectful.
Shopping for something specific? Check out BuzzFeed Reviews to find the best things for every budget!