Thousands Of People Swear By Cirépil Wax For Painless Waxing And Saving Money
"Painless" is not a word I usually associate with waxing, but thousands of people do now.
We hope you love the products we recommend! All of them were independently selected by our editors. Just so you know, BuzzFeed may collect a share of sales or other compensation from the links on this page if you decide to shop from them. Oh, and FYI — prices are accurate and items in stock as of time of publication.
Waxing is...not enjoyable. It's expensive, tedious, and did I mention PAINFUL?! It feels like as soon as the redness goes down, it's time to go AGAIN.
Reviewers say it's easy for at-home wax beginners, works on thick hair *and* sensitive skin (goodbye, longterm redness), and is actually...wait for it...painless. EVEN ON THE BIKINI LINE.
The wax comes in bead form so you can nix painful, annoying strips. Once it's melted (you don't have to make it too hot — low temps work!), you can apply it directly on your skin and pull. Voilà — no more hair.
I'm not the only one who's impressed! It's already earned a 4.2-star rating on Amazon and 1,113 positive reviews!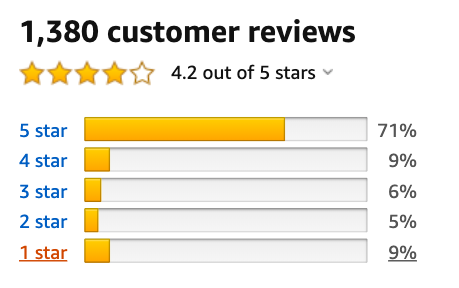 Just 👏 look 👏 how 👏 clean the hair-removal is! Reviewers with extra-thick hair swear this is the easiest method for them!
FINALLY a way to save money without making a mess in your bathroom! If I didn't live in a ninth floor apartment, I'd throw my strips out the window.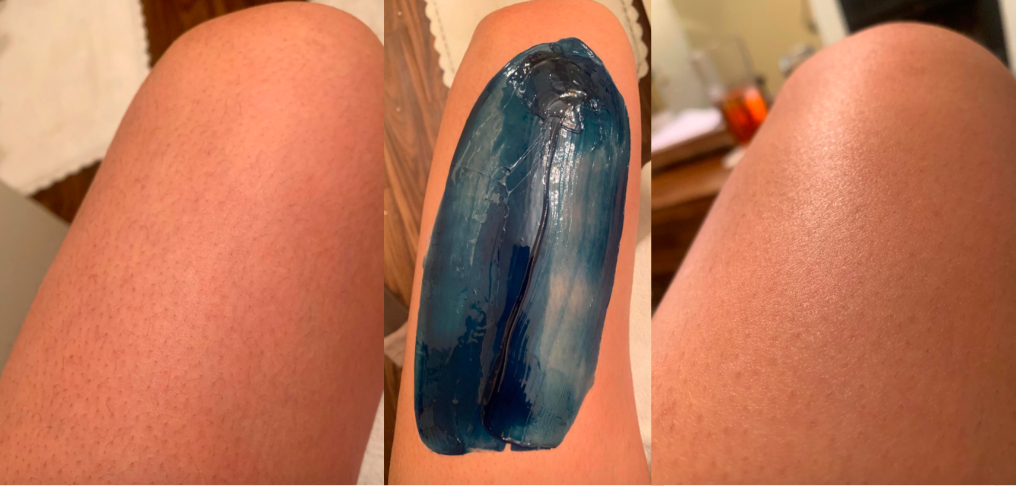 People with sensitive skin say the redness only lasts an hour or so — a big, BIG difference from my usual week-long irritation and bumps.
People trying at-home waxing for the first time find it easy! Considering I take three hours just to read directions, I am IMPRESSED.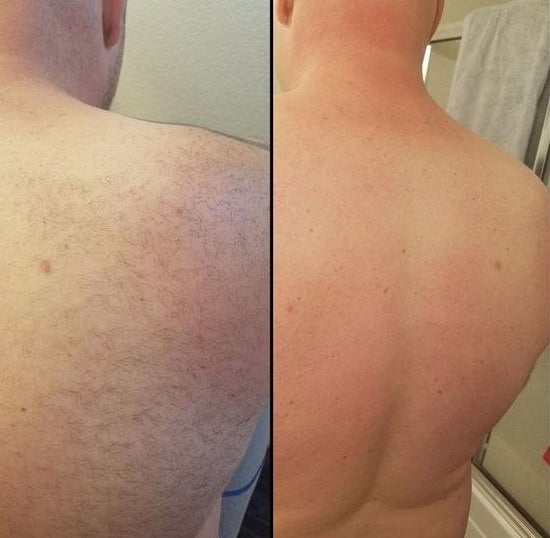 Tl;dr: this is quick, easy, ACTUALLY painless, and probably the cheapest way to wax if you hate paying for professional services.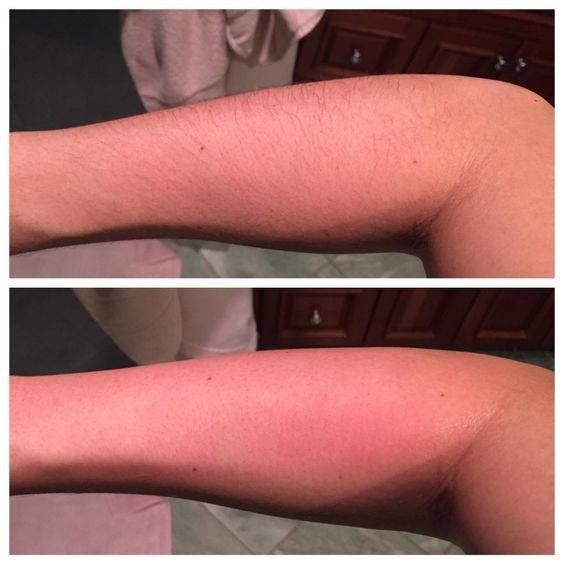 Now go forth and enjoy those s m o o t h legs!
Need more for your skin? Check out Korean skincare products you need to know, cheap skincare products that are even better than luxury brands, products to help deal with adult acne, or check out all of our beauty content for even more great stuff for your hair, skin, and more.
Shopping for something specific? Check out BuzzFeed Reviews to find the best things for every budget!