Meet Chelsea Peretti:
ONE OF THE GREATS!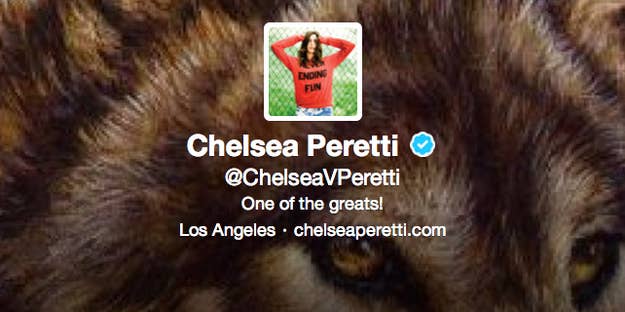 Chelsea's been around the Comedy Block...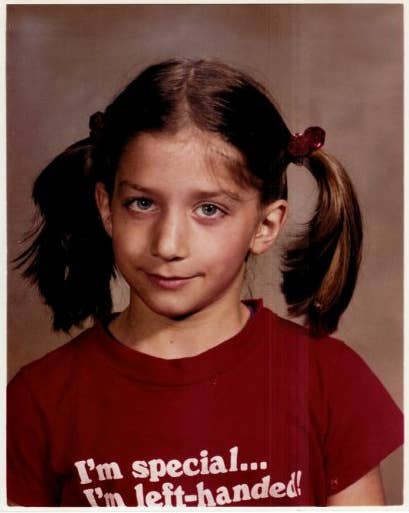 Here she is acting alongside Louis C.K. on an episode of Louis.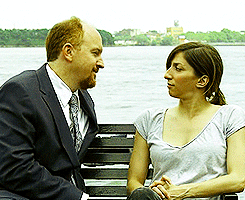 She's writen for shows like SNL, Parks & Rec and The Kroll Show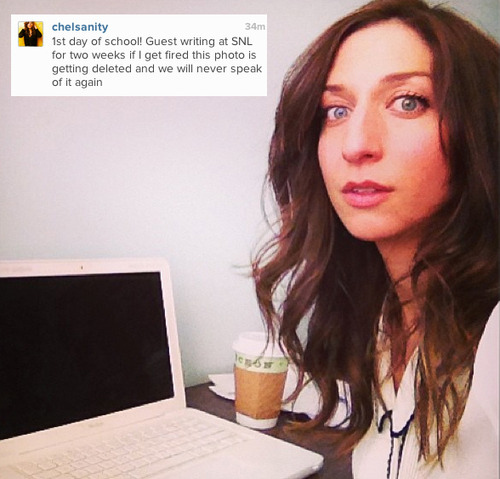 You may know Chelsea from her Stand-up performances...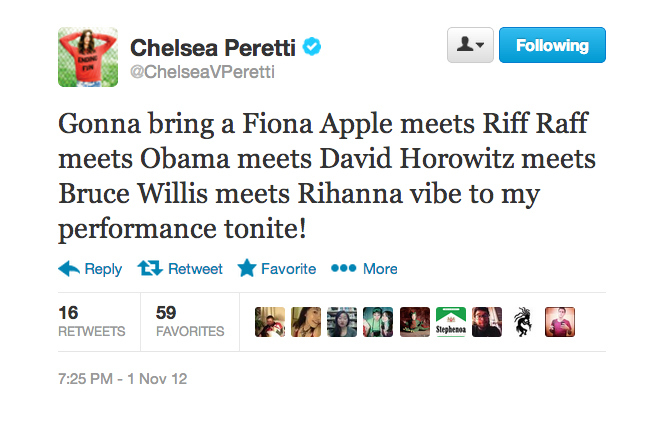 Or her podcast: "CALL CHELSEA PERETTI"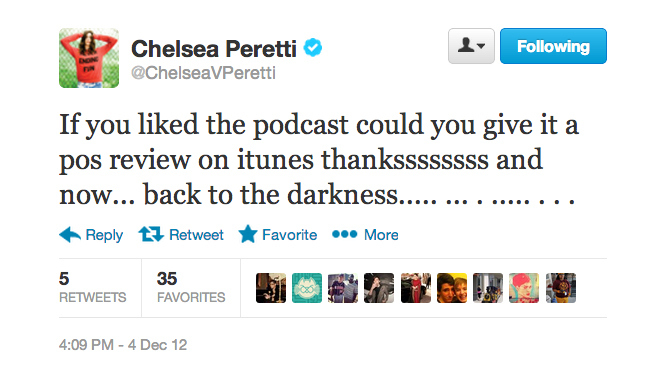 In the comedy world, she's made it.

But Chelsea's best work can be found on the Internet
She's relatable on Instagram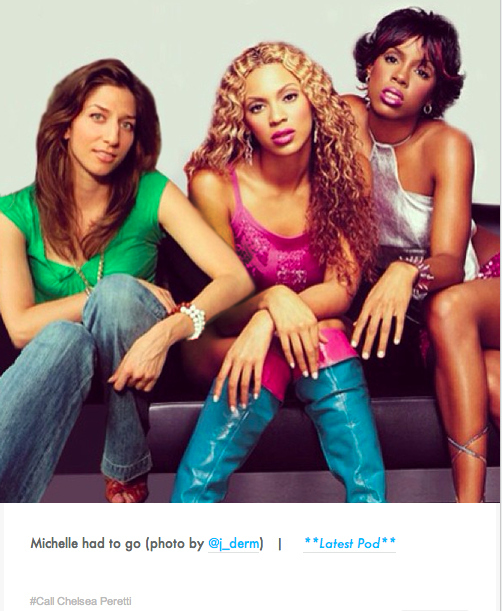 And Vine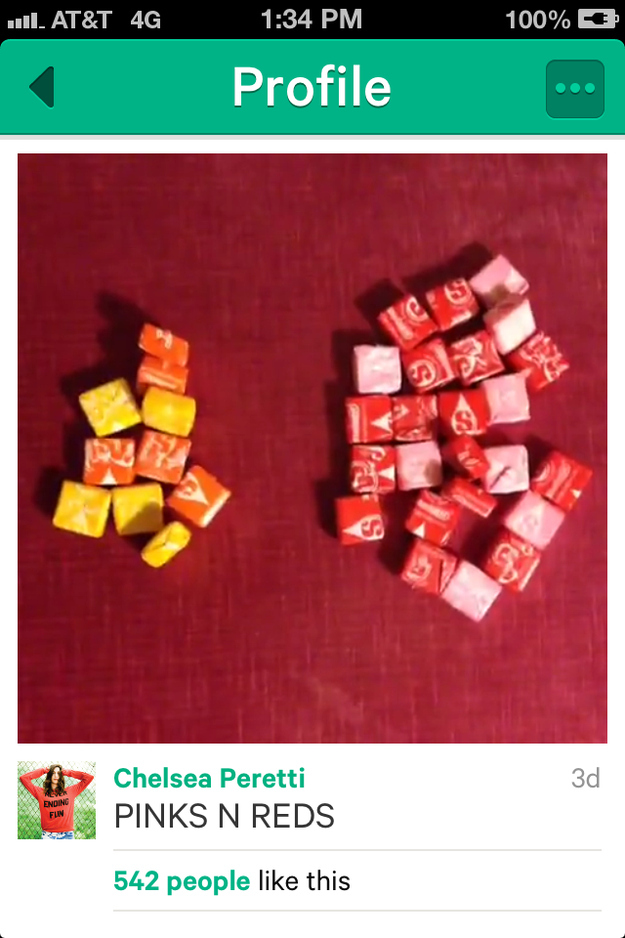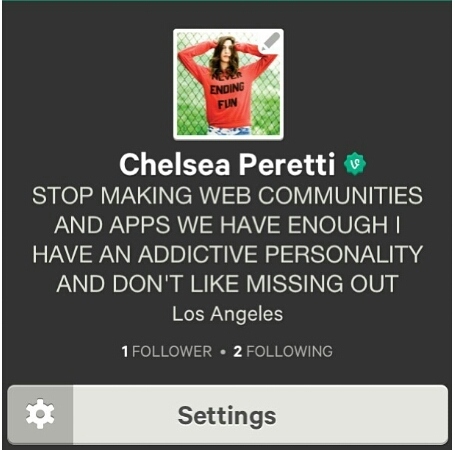 Chelsea reminds us that celebrities are people too. They have thoughts and concerns just like ours...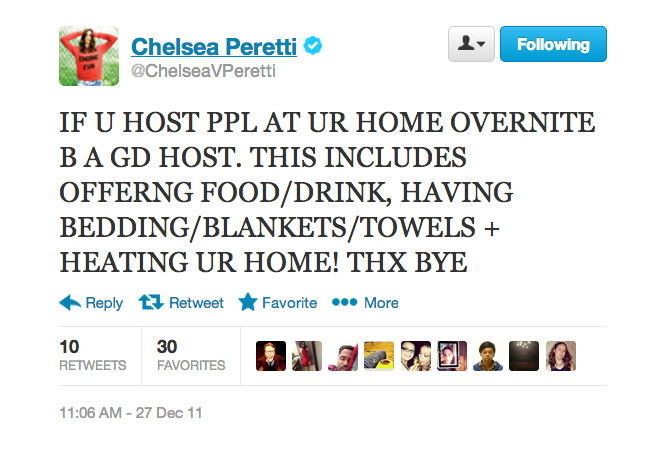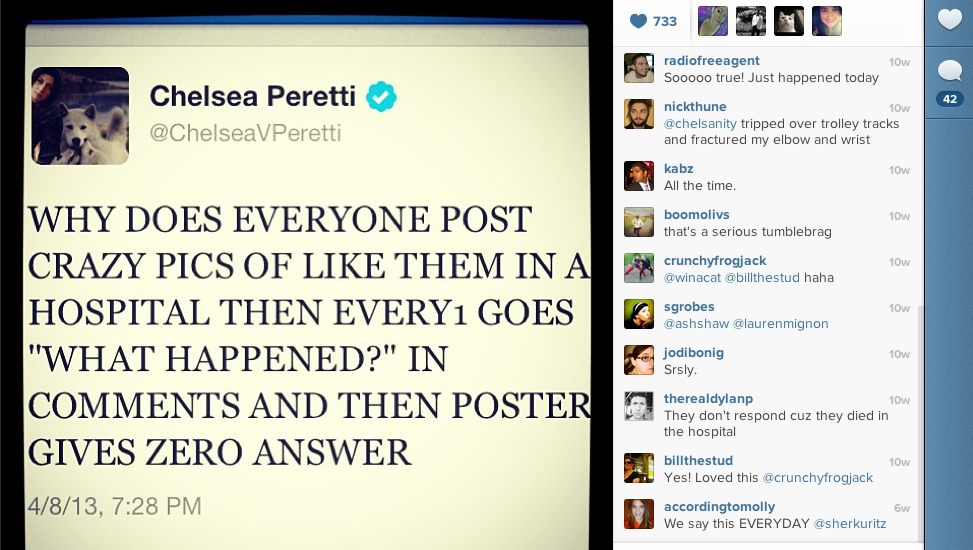 Chelsea addresses her haters with class.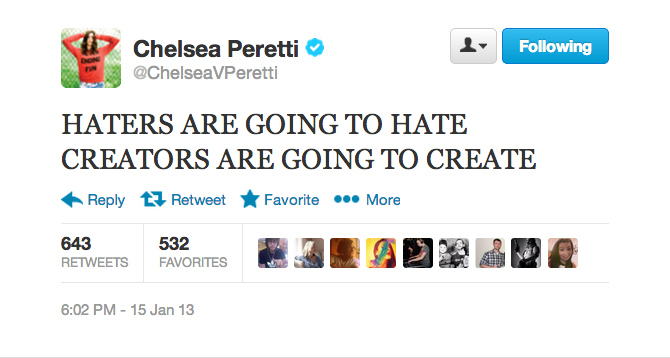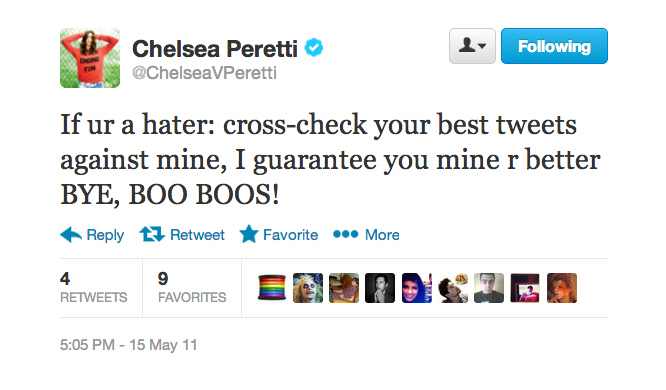 She's not afraid to ask the tough questions: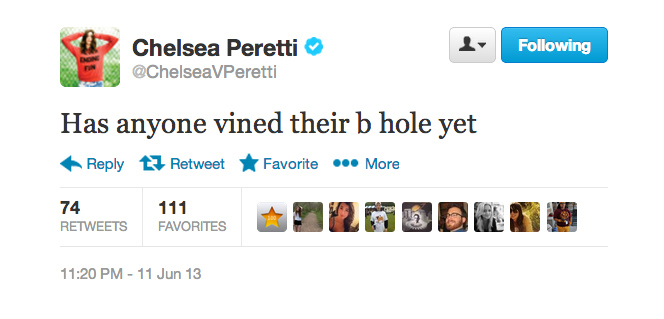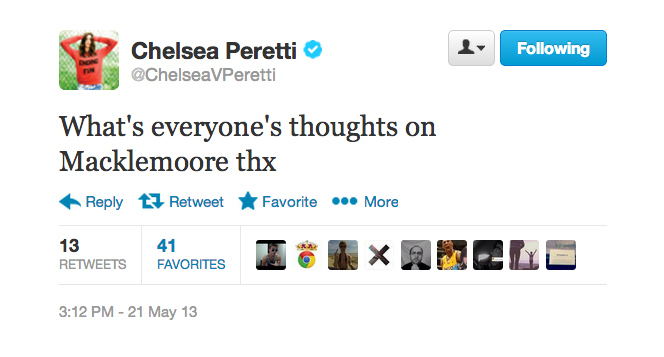 ...even if they have to do with religion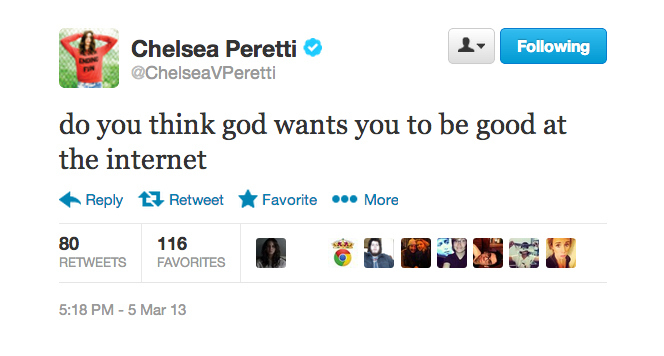 In fact, she has no problem addressing her faith online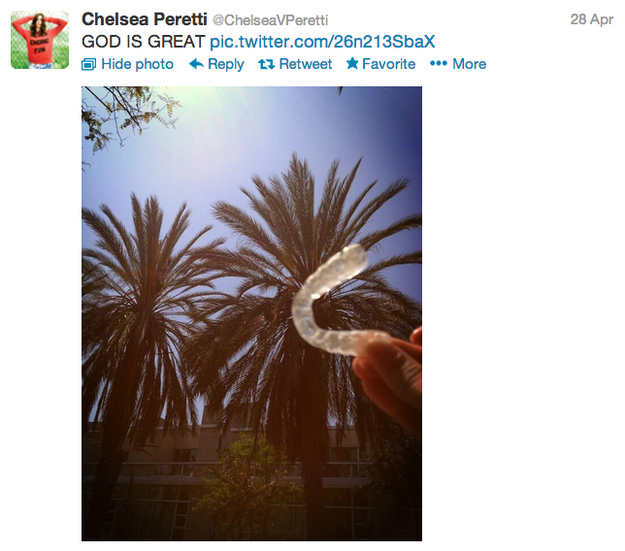 Chelsea keeps it relevant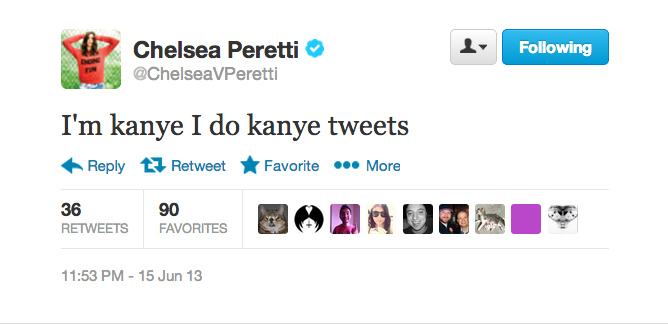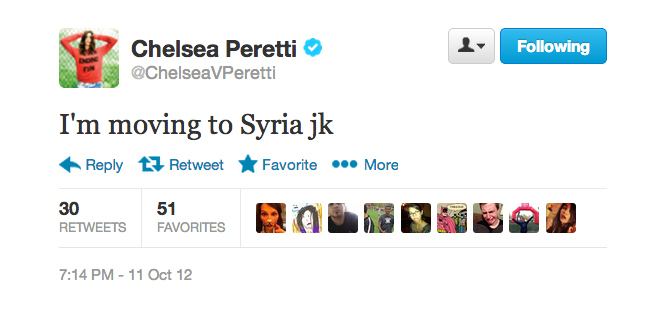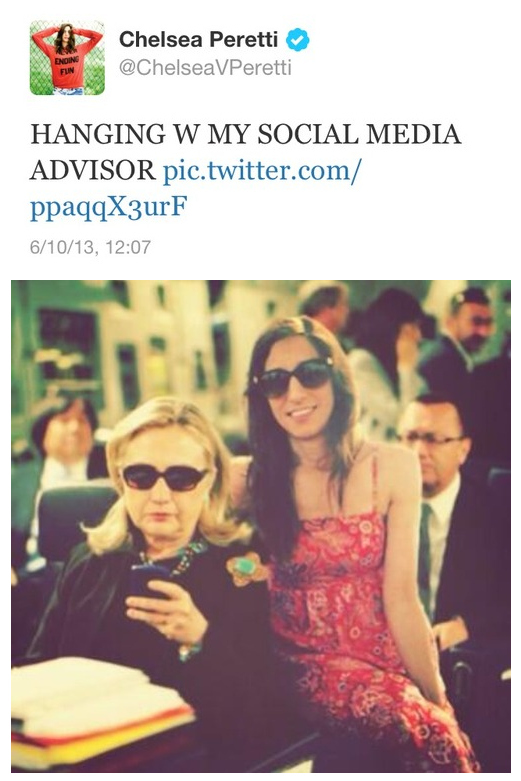 She isn't afraid to be vulnerable with her audience
Chelsea has single-handedly removed the stigma of deleting previous social media posts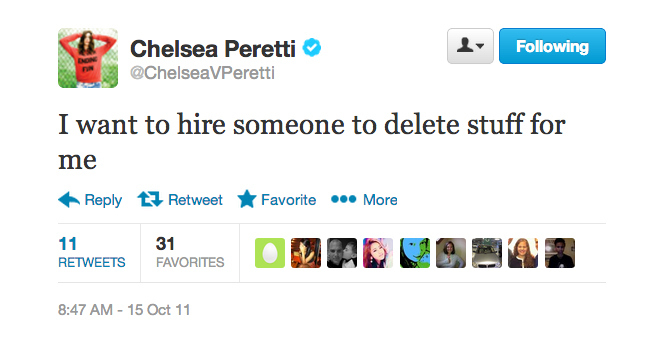 And googling yourself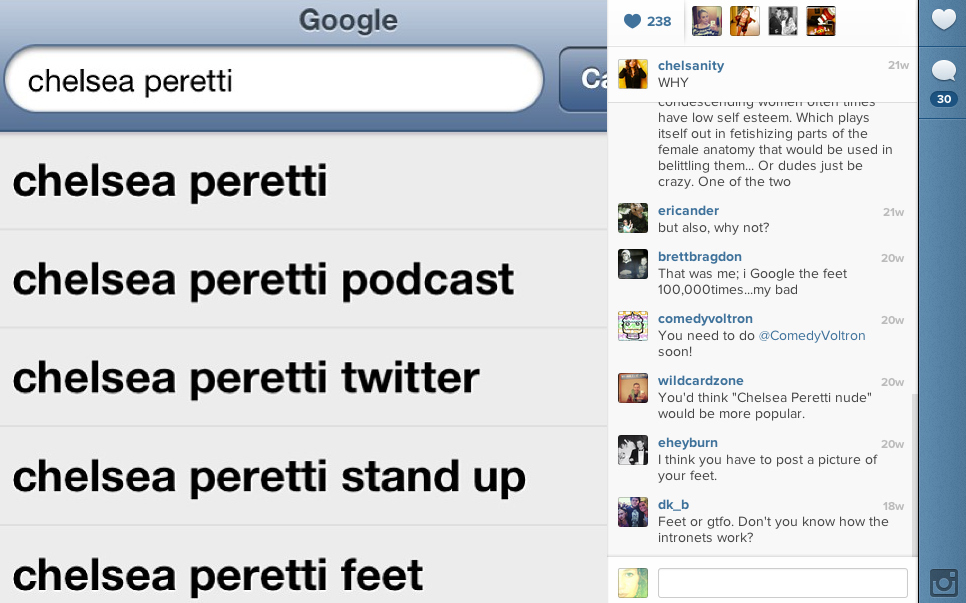 She's charitable.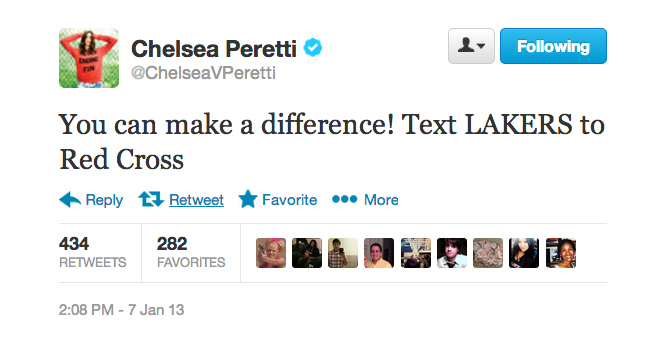 And she knows about current events.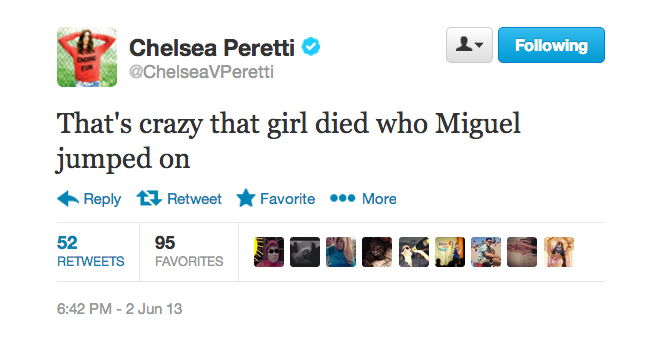 She knew about the NSA before any of us.
In most cases, Chelsea's word is the final word.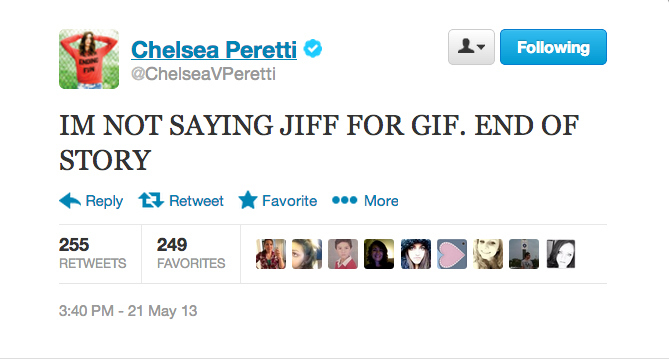 BECAUSE CHELSEA PERETTI IS RULING THE INTERNET