We hope you love the products we recommend! All of them were independently selected by our editors. Some may have been sent as samples, but all opinions and reviews are our own. Just so you know, BuzzFeed may collect a share of sales or other compensation from the links on this page if you decide to shop from them. Oh, and FYI — prices are accurate and items in stock as of time of publication.
Do you ever see something that looks so cute on your friend that a million synapses in your brain start firing the word "NEED"? Because that is approximately what happened to me a few months ago when I saw a chic friend of mine wearing this $12 "Super Scrunchie" from Free People.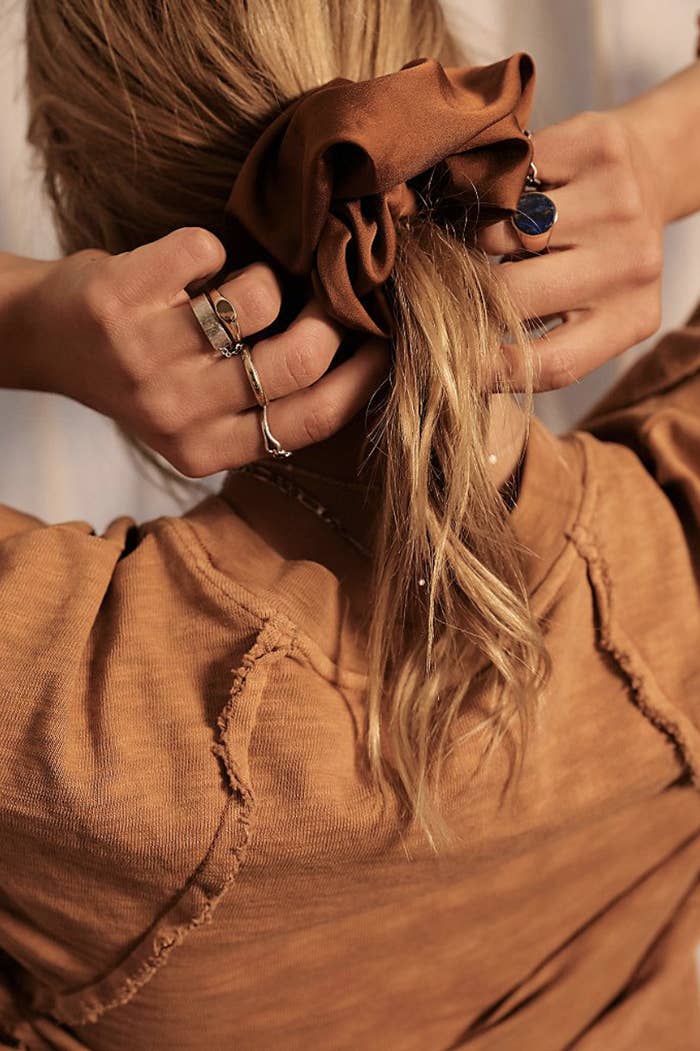 The Super Scrunchie is not only many things I love in a scrunchie, but many things I aspire, as a human, to be: billowing, unrepentant, and fancy as heck.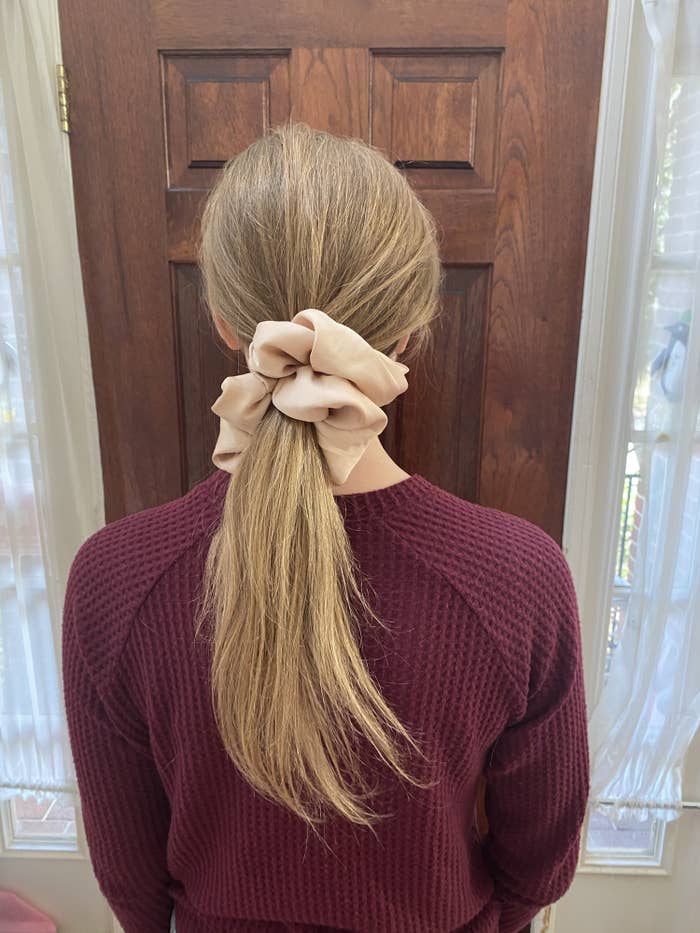 At first I just loved it because it was so pretty — it is the perfect intersection of sophisticated and juuuust a lil' extra — but I've noticed it's actually been great for keeping my hair from tangling overnight.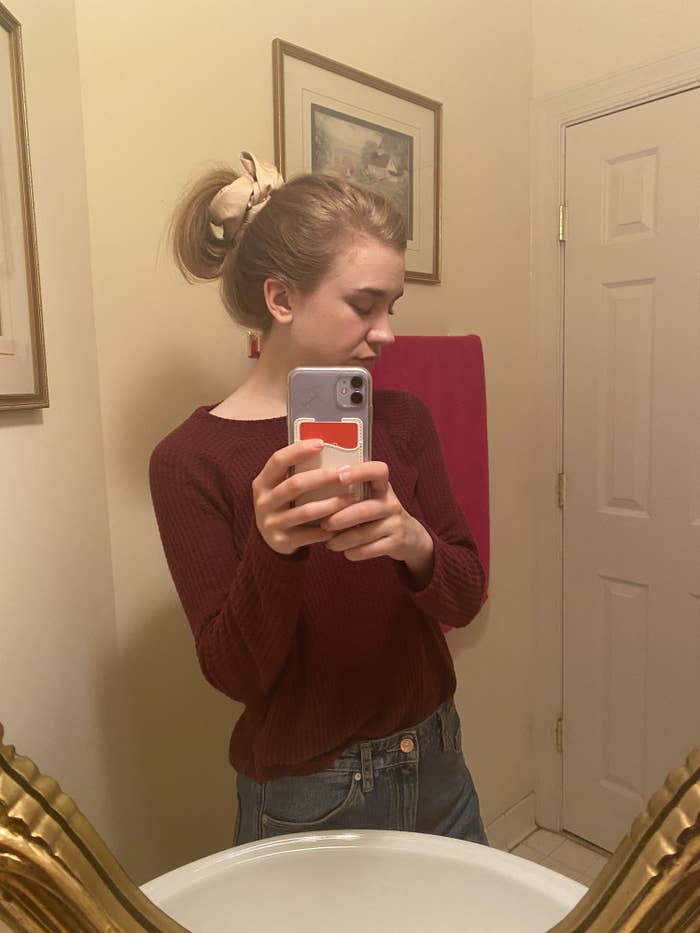 Not only that, but it's a quick fix on days when I'm not really feeling my hair at all. Suddenly that sloppy bun I shove my hair in before planting myself at my laptop all day is ~avant garde~.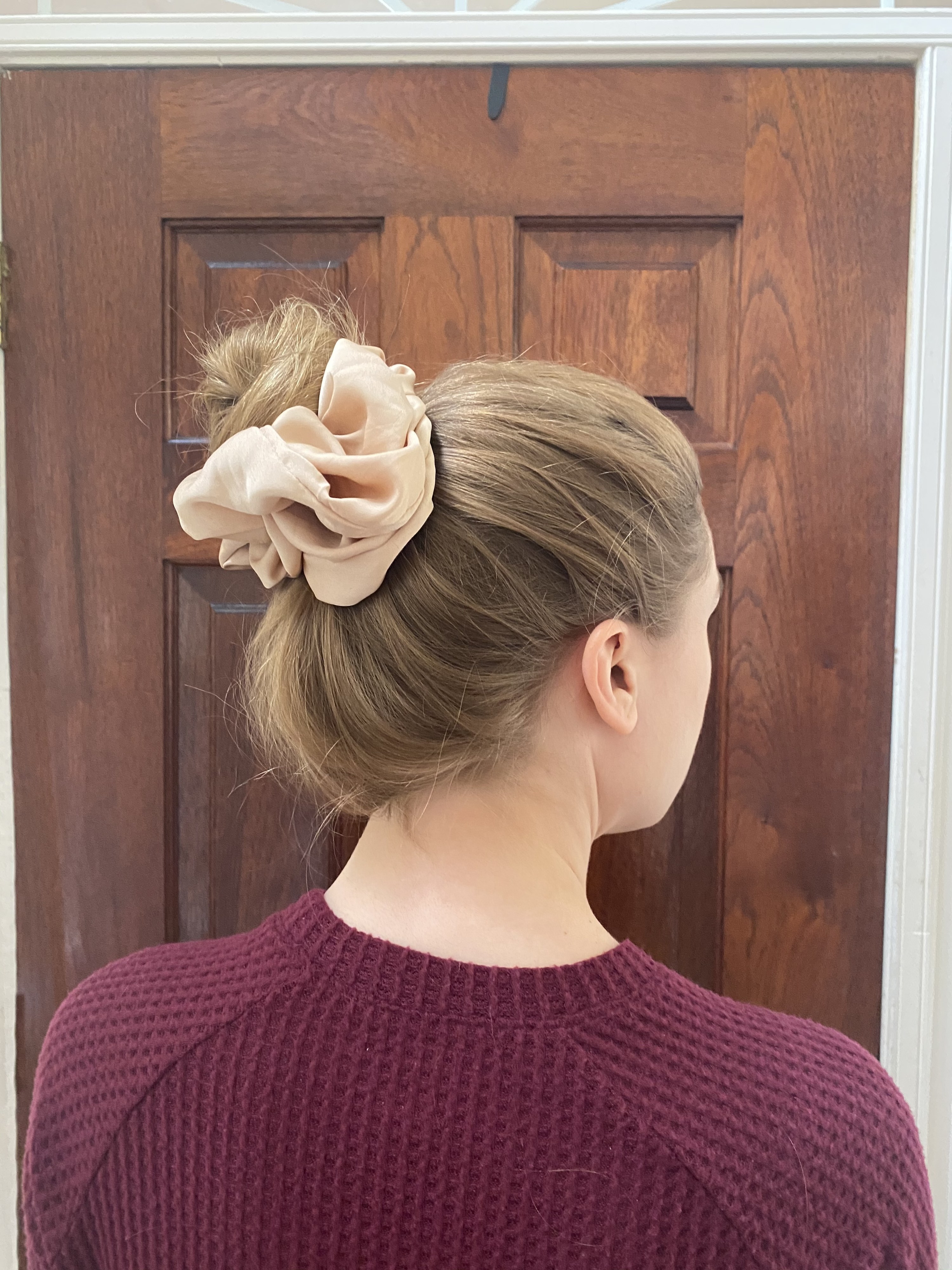 TBH, I am not the only one who has fallen under the Super Scrunchie's spell. If you check the reviews, you'll see that they've amassed enough of a cult following that people are buying them in multiple colors.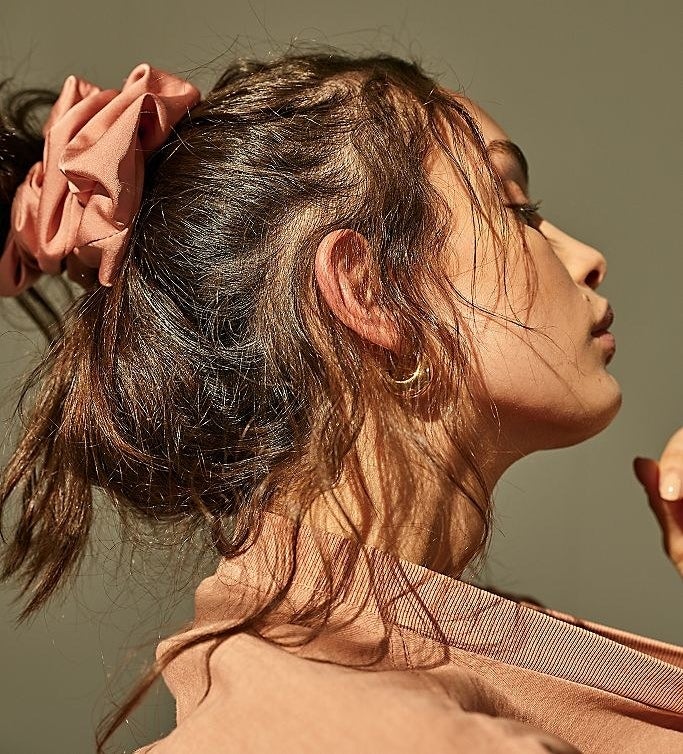 The Super Scrunchie also comes in so many colors and styles that I was genuinely overwhelmed in choosing mine. Statement scrunchies are big decisions!! And Free People does not let you make them lightly.
To be clear, I would not normally drop $12 on a single scrunchie — in fact, I am obsessed with the 40-pack of velvet scrunchies you can get for $8.25 on Amazon — but this one has a special place in my heart.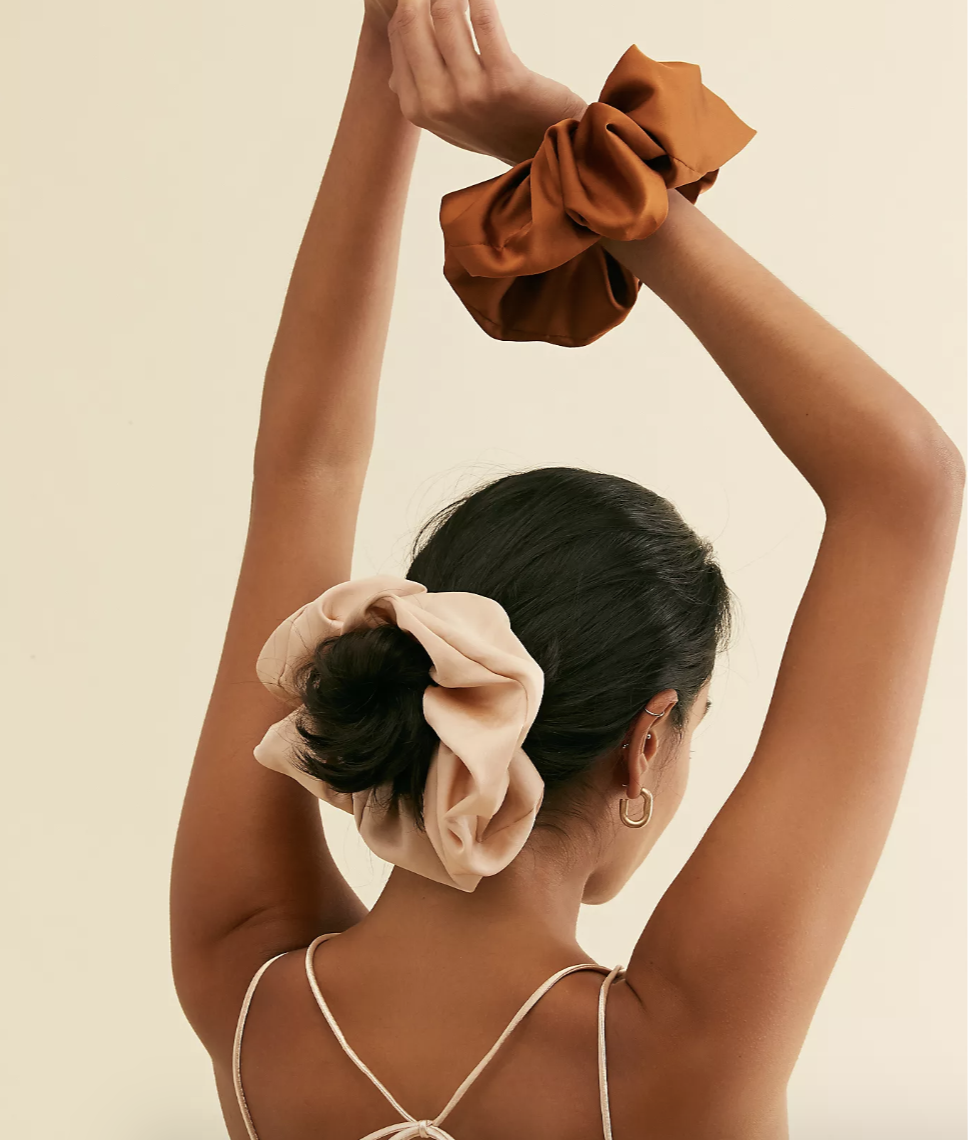 Plus, you can also wear it like sleeve jewelry and pretend to be a cozy royal, which is the aesthetic of my self-important but lazy heart.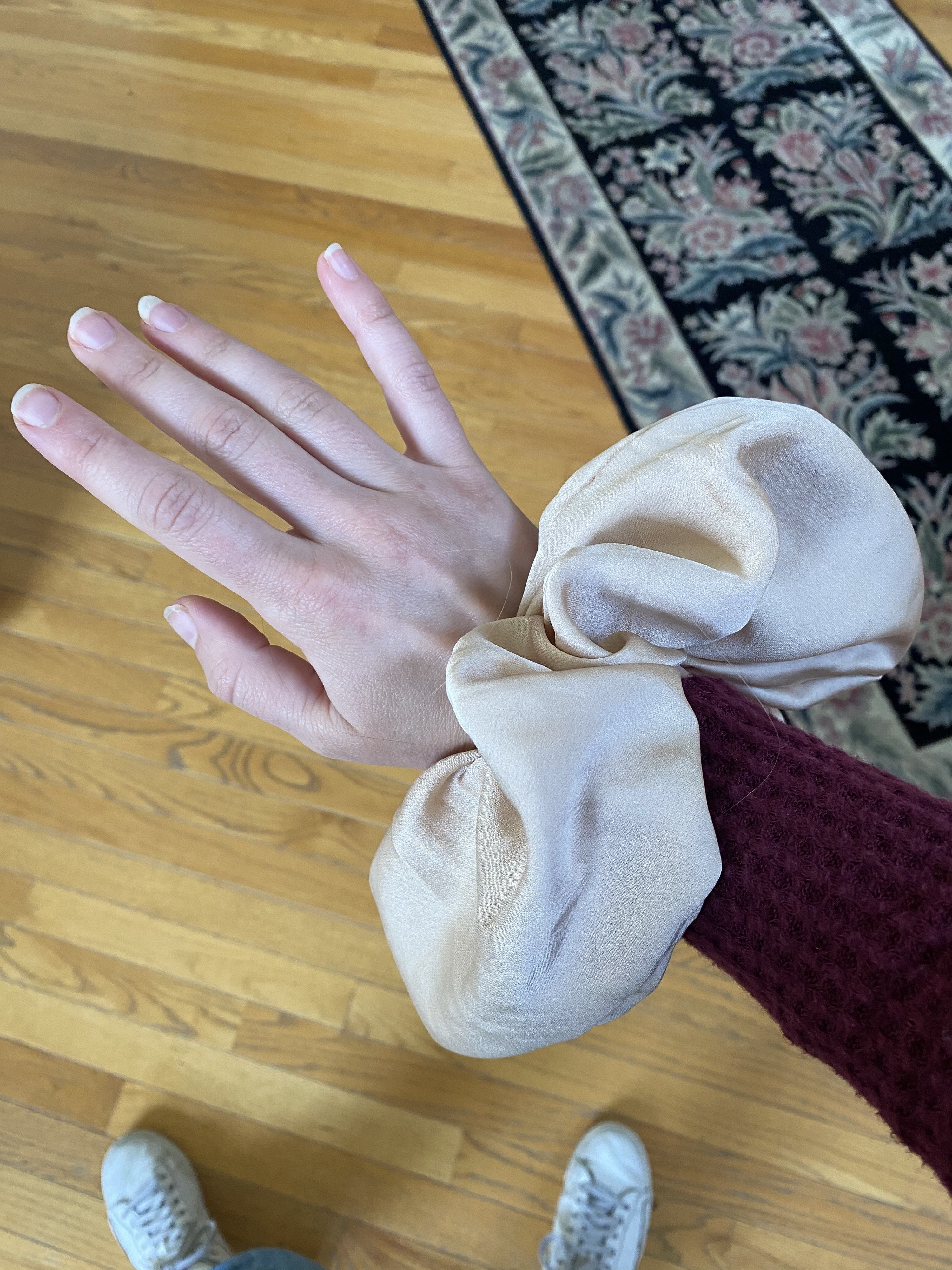 Anyway, this has just been PSA from your local scrunchie hoarder that if you're looking for a lil' splurge for your hair, wrist, and Instagram feed, this Free People scrunchie will do the trick.