You Can Use BuzzFeed's New Shopping Wishlist To Save All Your Favorite Products
It's basically like making yourself a Christmas list, if Christmas were every day and all the time.
Hey, you. Yeah, you, with the 17 tabs minimized on a separate browser on your computer full of things you *might* want to buy but aren't *completely* sure about yet.
Yeah, I see you. Because I am you. And I'm here to inform you that thanks to BuzzFeed's new Shopping Wishlist feature, our browsers will not have to live in mortal fear of us anymore — now when you're in one of BuzzFeed's shopping posts and you see a lil' something you like, you can save it for later, so your future self can find all your ~wishlist~ items in one tidy place.
Here's how it works: when you see that air fryer you've been thinking about all of 2020 (do it for the zoodles, my friends), at the bottom of the item listing, you'll see an "Add To Wishlist" button.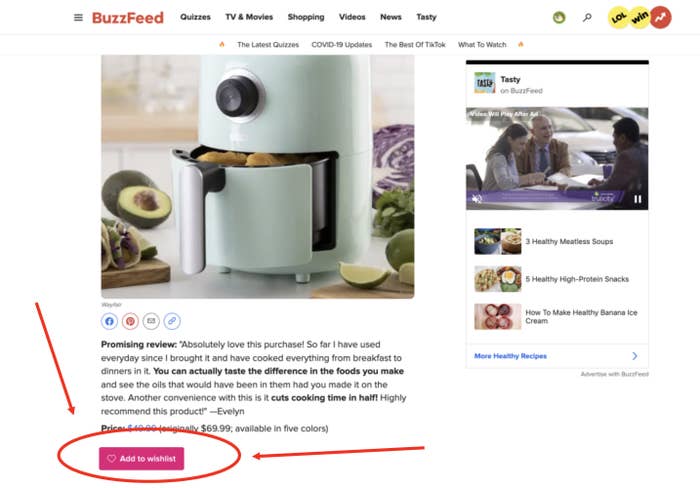 Then, if you ever want to go back to it (or, say, leave it open on your desktop so your significant other just haaaappens to see it while you're out walking the dog, oops!!) you can just pop back up to your profile in the top right of the screen and click on "my wishlist."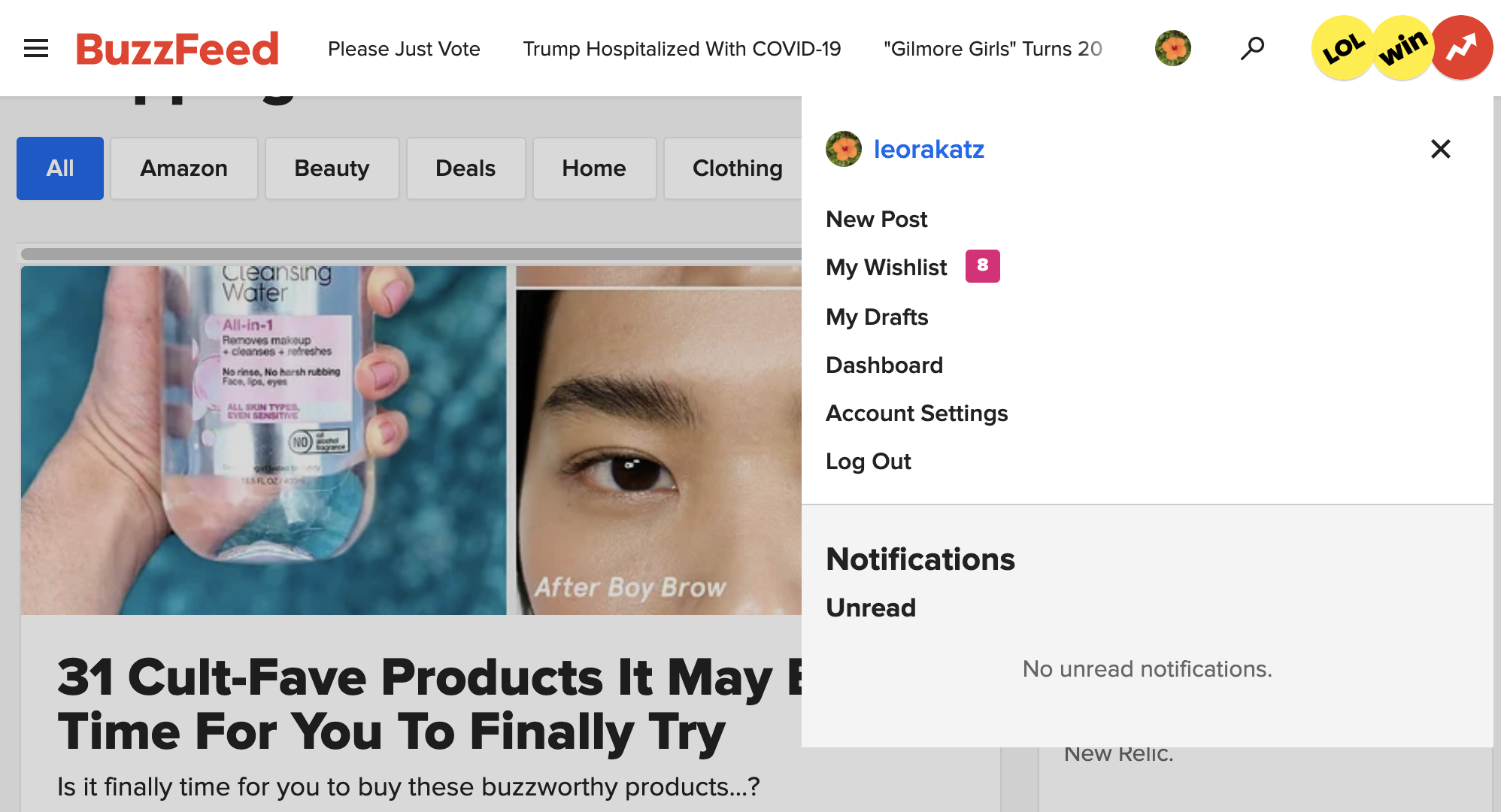 And VOILA! All of your shiny beloved "I want this, but maybe not this instant, but will definitely ~peruse~ this weekend" gifts to yourself are all saved in one tidy, happy little spot for the sake of Future You.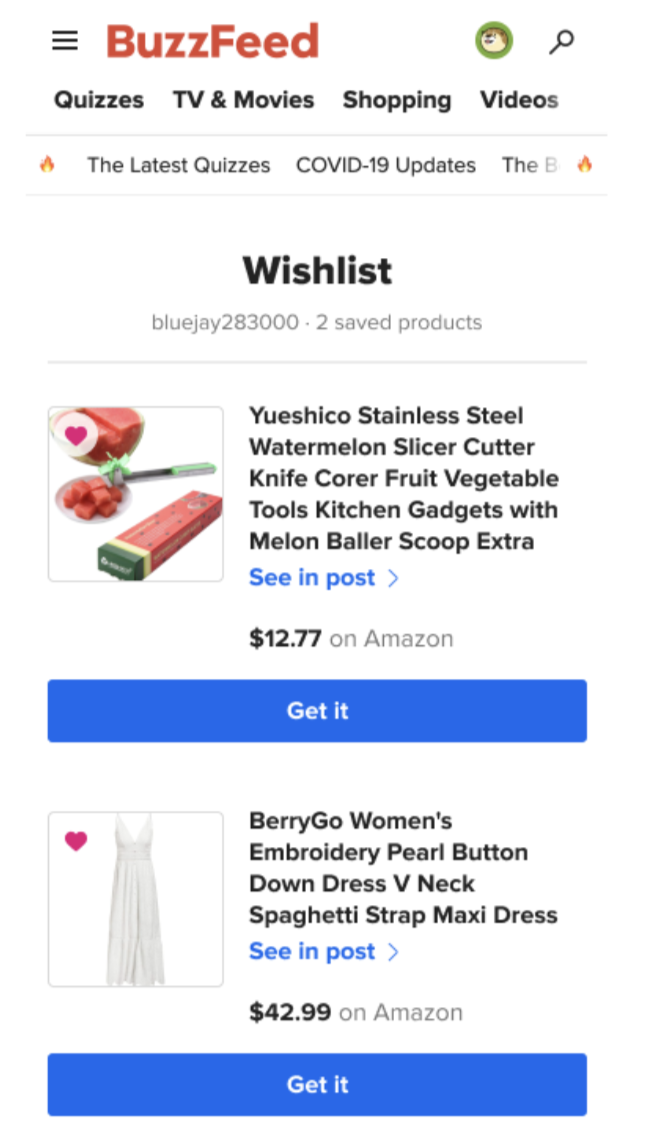 Plus, you can edit your wishlist and delete stuff from it at any time. Maybe you're not into the air fryer anymore; maybe you're a ride-or-die Instant Pot stan and would not insult it by inviting another appliance into your home. All you have to do is un-heart it and boom, deleted.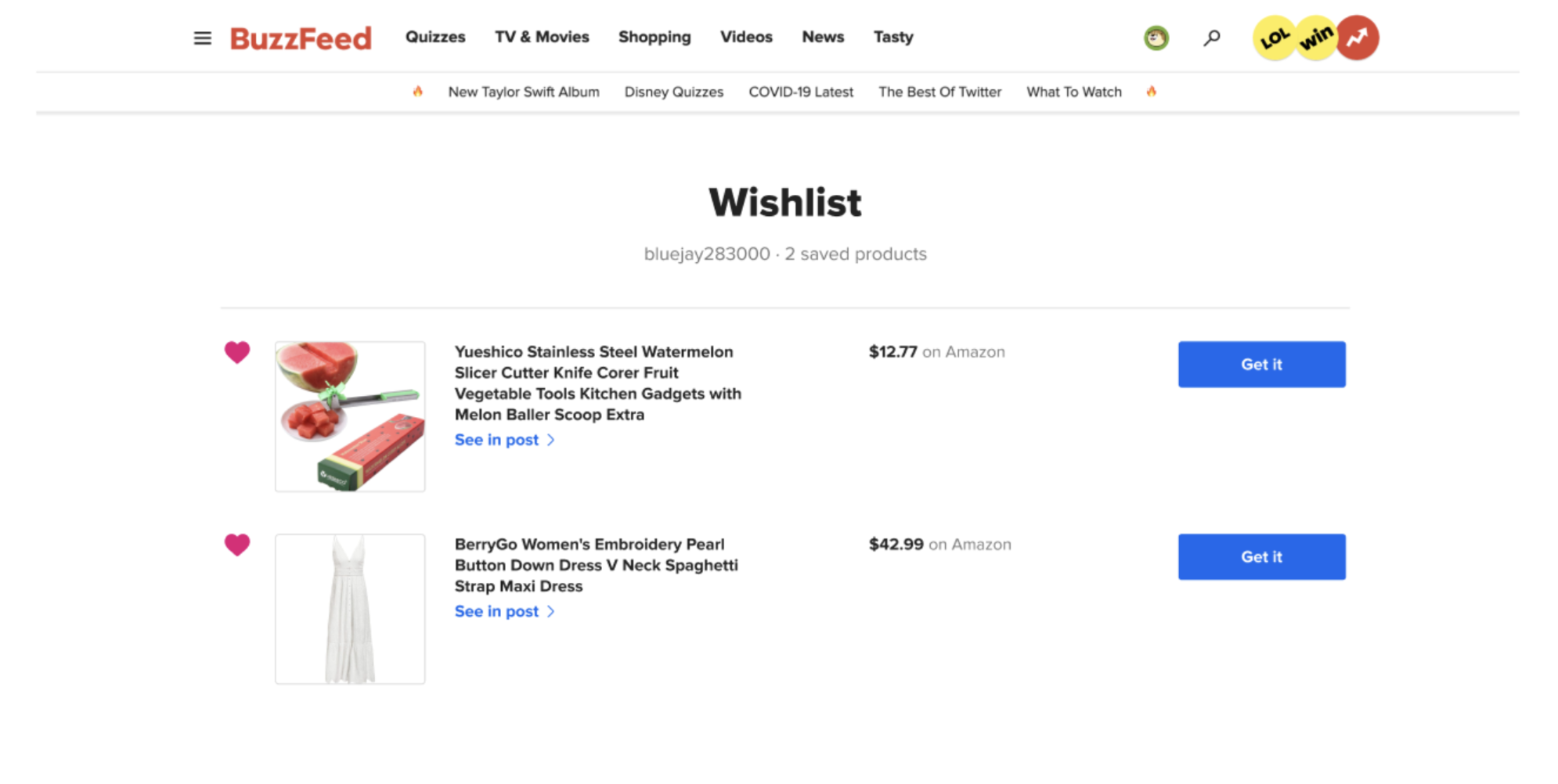 Basically, you now have the power to curate your own lists straight from BuzzFeed Shopping! (If anyone needs me I'll be extremely busy turning my own wishlist into a shrine to Baby Yoda products, with the full intent of Baby Yoda-ing everything in my life by 2021.)