PSA: You Should Be Keeping Your Vaccine Card Safe, So Here's How
Vaccine cards get a 10 for usefulness, but a 0 for fitting into a normal-sized wallet.
We hope you love the products we recommend! All of them were independently selected by our editors. Just so you know, BuzzFeed may collect a share of sales or other compensation from the links on this page if you decide to shop from them. Oh, and FYI — prices are accurate and items in stock as of time of publication.
Howdy, friends. As a lot of us have started our ~masked and vaxed~ journeys with vaccines becoming more available to different groups in each state, you might have noticed something about those cute little vaccine cards: they do *not* play nice with wallets.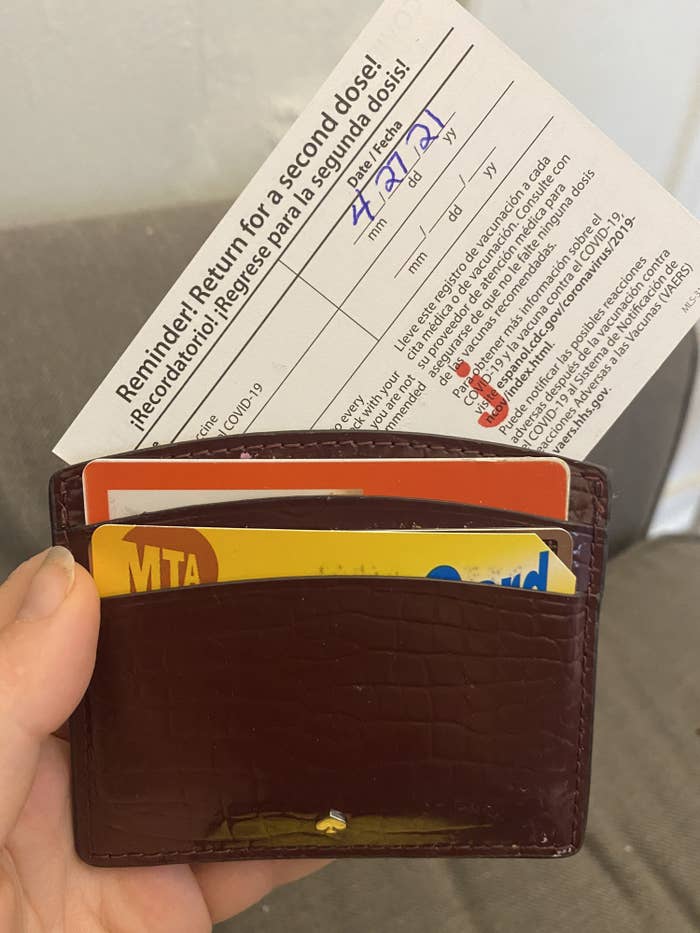 According to my arch nemesis math, that's because the vaccine cards measure at 4 x 3 inches, which is slightly bigger than a standard credit card — and makes it a little more difficult to keep your precious vaccine card safe, since it doesn't fit in your default "place where I keep things safe."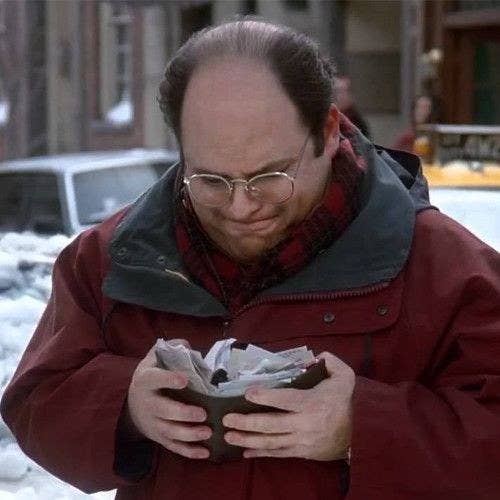 And although this has been iterated many bajillions of times, it is super important to keep that lil' paper safe and on hand — in the short-term for anyone getting a second dose needing proof of their first, and in the long-term for whatever the slow reopenings will look like ahead.

So in the interest of keeping your vaccine card safe, here are a few options online for affordable (and downright cute??) vaccine card options to keep it from getting damaged, wet, or lost.
1.
A two-pack of standard clear vinyl vaccination card sleeves, complete with holes on the top to fit lanyards. This one has a little extra room at the top (handy if there are other small documents you might want to fold and slide in there with it, like appointment confirmations!)
2.
A vinyl plastic vaccine card sleeve with a resealable top just to make *extra* sure it won't rain on your vaccinated parade. (This also comes with handy holes for lanyards).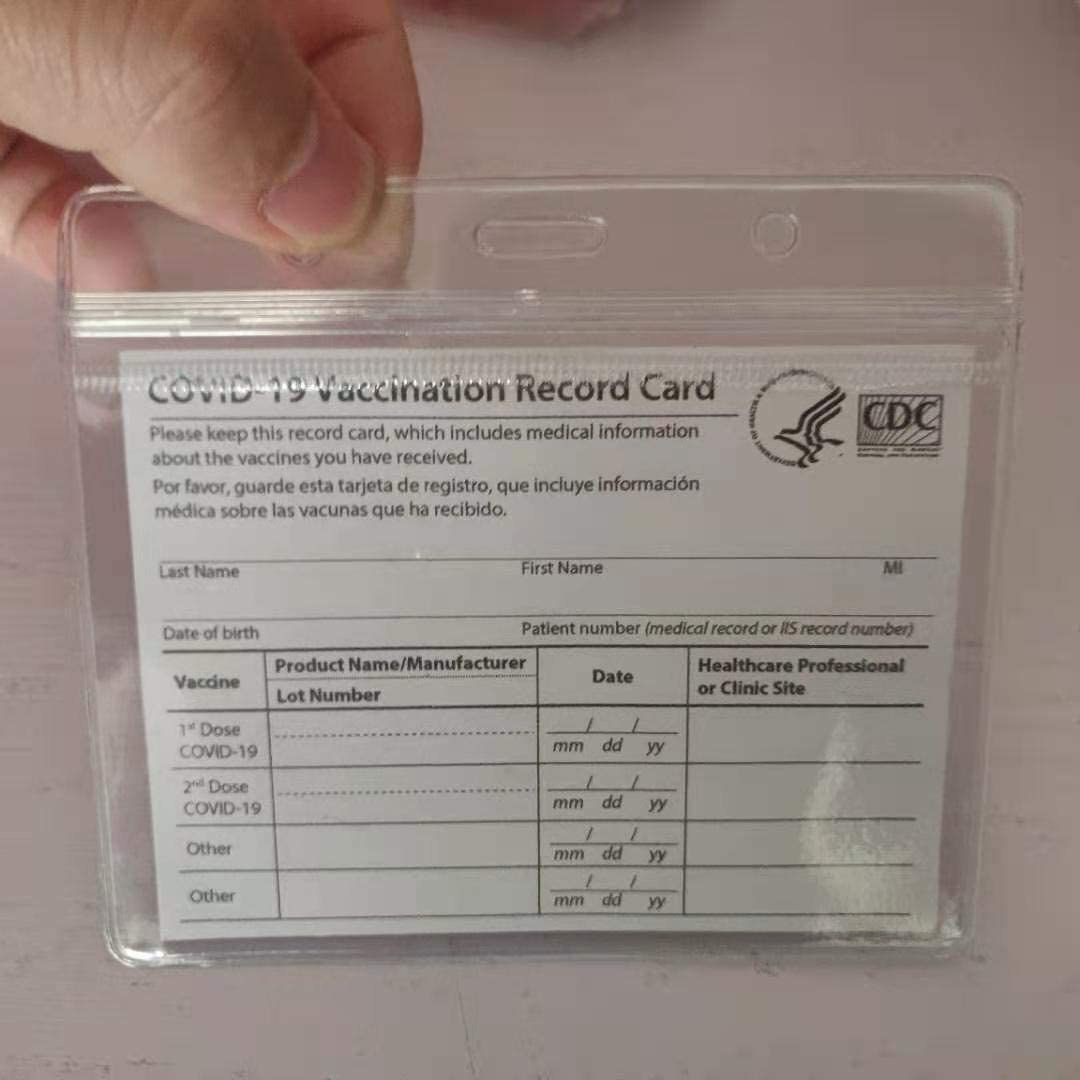 3.
A leather card holder with engraving options (Mother's Day *and* Father's Day are rapidly approaching, just saying ...). These also come equipped with extra credit card-sized slots so you *could* swap it out for a wallet in a pinch (or keep insurance cards grouped with it if need be).
4.
A two-pocket patterned vaccine card holder that's arguably your cutest option, but also a handy one — the two pockets are secure, but just wide enough to fit multiple cards in them, if you're keeping track of your family members' cards in addition to yours.
5.
A customizable vaccine card holder you can attach to a keychain, lanyard, or the inside of a bag zipper for easy access.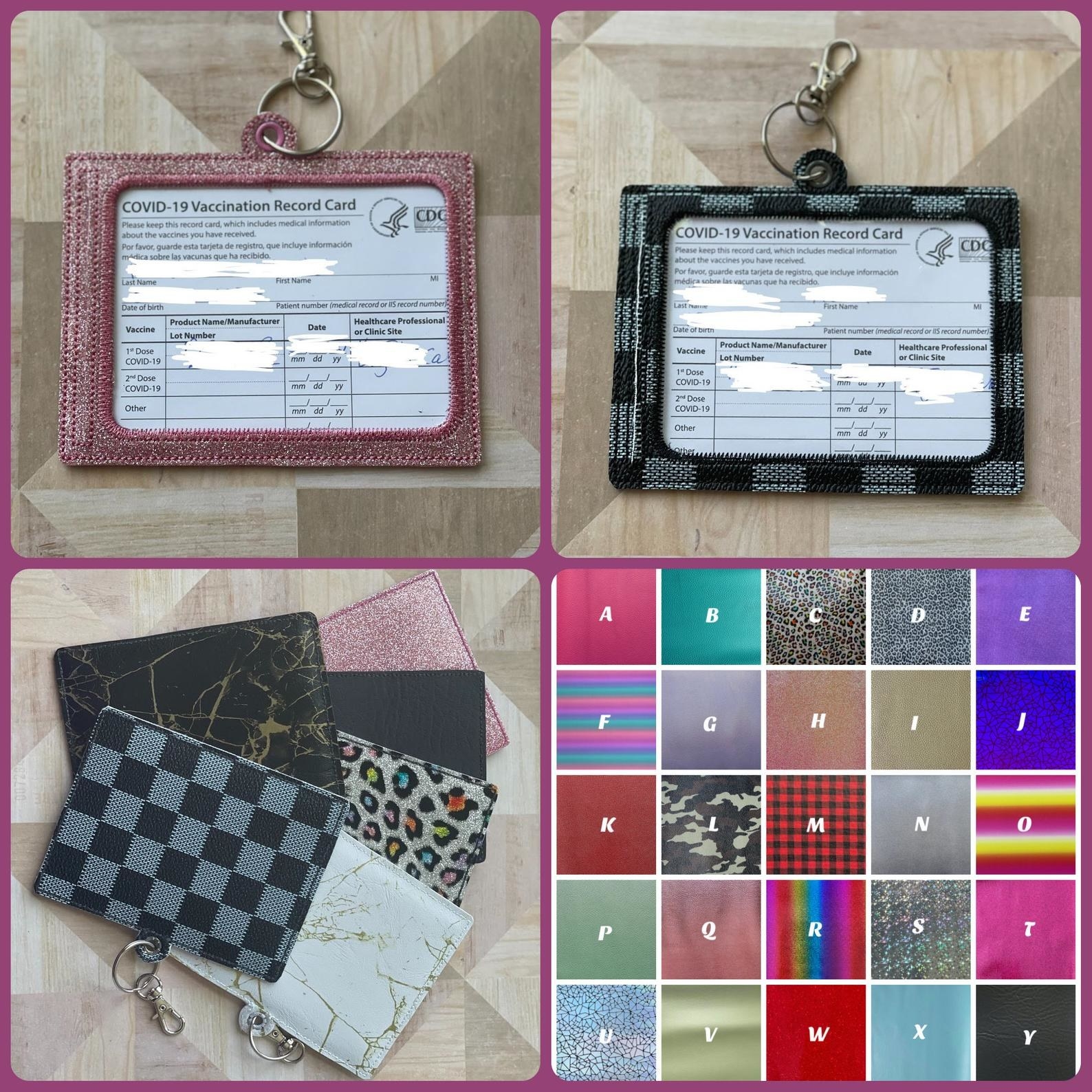 Some quick advice before ya go: