As someone who has held too many tiny funerals for period-stained undies, I am *extremely* relieved to have found Bambody's period underwear, which is currently retailing on Amazon for $14.90 per pair.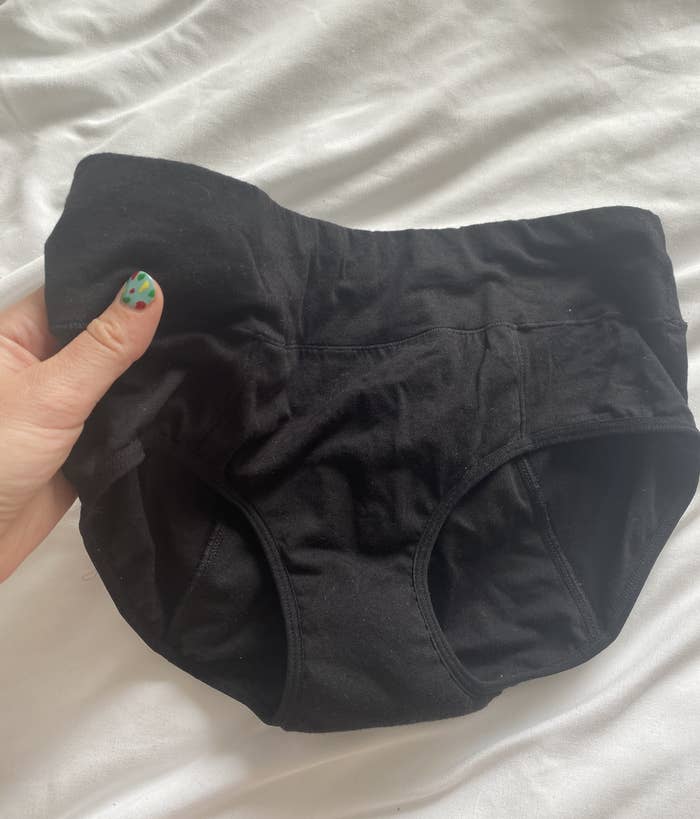 I'm no stranger to period undies — my flow has the personality of a vengeful chaos witch, so owning them has been key — but I've always been put off by how expensive they are, at usually $25-$35 a pair from competitors. Bambody's are at a price where I feel wayyy better buying in multiples, since it isn't such an investment.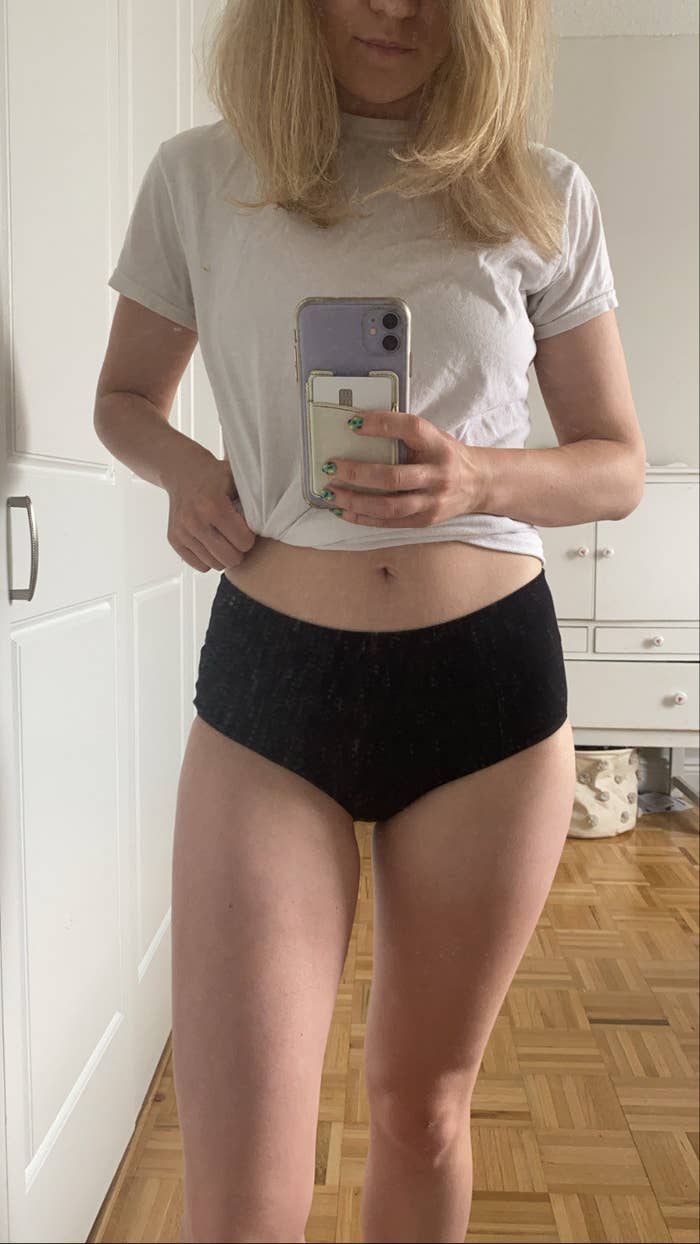 Bambody's period underwear is a great alternative not just for the price, but the performance. The absorbency of these is no joke — the leakproof layer runs from all the way in the front to all the way in the back, so you can move around all day or sleep with these in any position at night and not worry about any ~surprises~ on your clothes.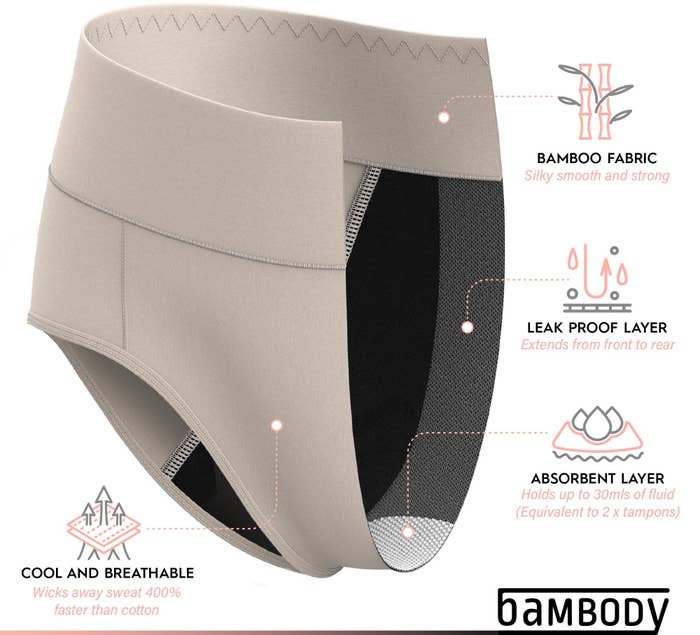 These are also a super environmentally friendly alternative to regular pads and tampons, not to mention *super* easy to clean and reuse. You just wring the blood out in the sink before popping them into laundry cycle with the rest of your clothes.
But what really steps them up above other competitors — even the few that are within their price range — is the comfort. I'm extremely picky about wanting ~full butt coverage~ in a pair of period underwear, and while a lot of retailers cater more toward users who like "cheeky" styles, I find them v uncomfy. Bambody's underwear is also made with a super breathable bamboo fabric that make them way more cooling than other brands I've tried.
I also just appreciate the versatility of Bambody. I'll often wear them when I'm running and don't want to have to depend on a pad or tampon alone, wear them to bed as extra protection from staining the sheets, and on the days where my flow is lighter, just wear them as replacements for other period products altogether.
In fact, these are so versatile that people use them for all kinds of other ~absorbing needs~, like as postpartum underwear or for mild incontinence.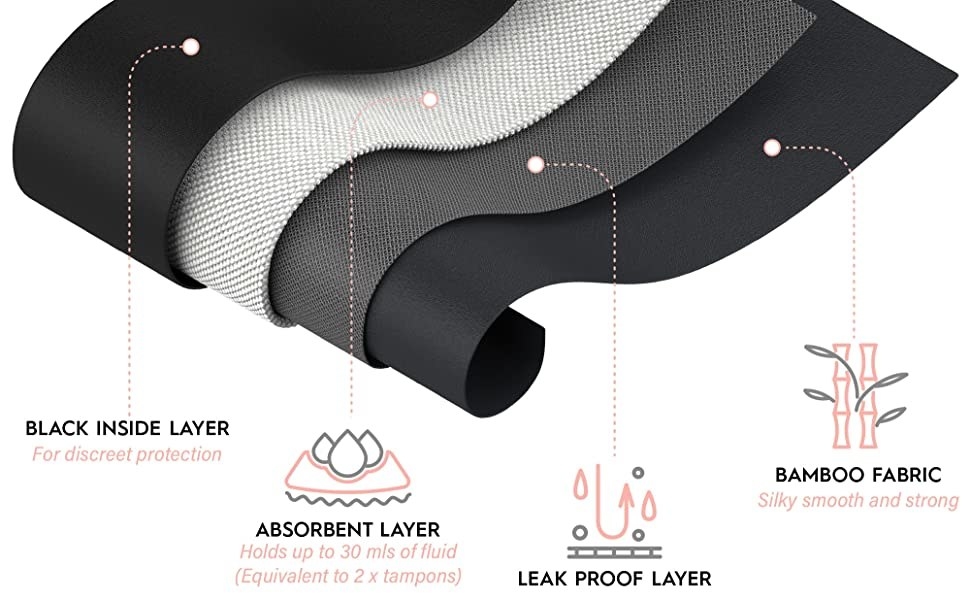 And I'm not the only Bambody stan — these have gotten over 6,700 5-star reviews on Amazon for people who are also singing their praises.
Plus if this cut isn't so much your style, Bambody has a whole bunch of other designs on their Amazon storefront, including boy short, hipster, and bikini cuts.
Anyway, at $14.90 a pop, Bambody's options aren't *that* much more money than a quality pair of underwear — plus they come with the added insurance of knowing you'll never have to toss them if they get too stained.
Period-havers of the universe, y'all can snag a pair of Bambody's period underwear on Amazon for $14.90 (available in women's sizes XXS–6XL) or check out the rest of the Bambody shop for more options. As always when it comes to the flow, godspeed and good luck.