Apple's Noise-Cancelling AirPods Pro Are $90 Off — The Lowest Price They've Ever Been
The noise-cancelling feature on these will seriously change the way you experience music, and no pressure, but the last time they went on sale like this they went fast.
We hope you love the products we recommend! All of them were independently selected by our editors. Just so you know, BuzzFeed may collect a share of sales or other compensation from the links on this page if you decide to shop from them. Oh, and FYI — prices are accurate and items in stock as of time of publication.
I am guessing your ears are OVERWHELMED by the number of headphones and ear buds on sale for Black Friday, but let me cut through the ~noise~ for a minute to tell you that Apple's AirPods Pro are $90 off right now ($159; originally $249), making them the *lowest price* (!!) they've ever been.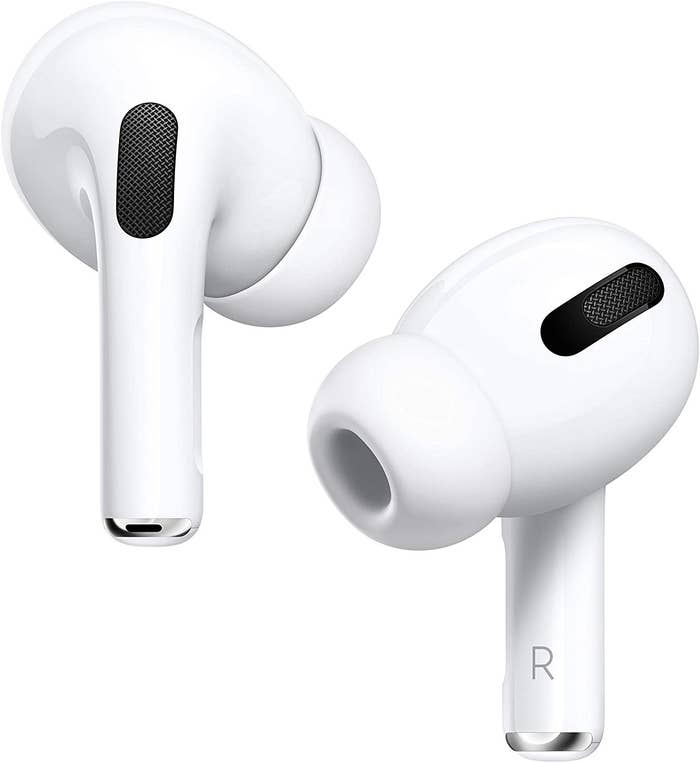 Here's the main thing you need to know: the noise cancellation on the AirPods Pro is genuinely, alarmingly effective. The first time I put these on and toggled it into noise cancelling mode it was like the whole world fell away. Like, walking down the street I felt like Anne Hathaway in an early 2010s rom com because I genuinely could not hear one thing on a busy crowded New York City street except pop music in my ears.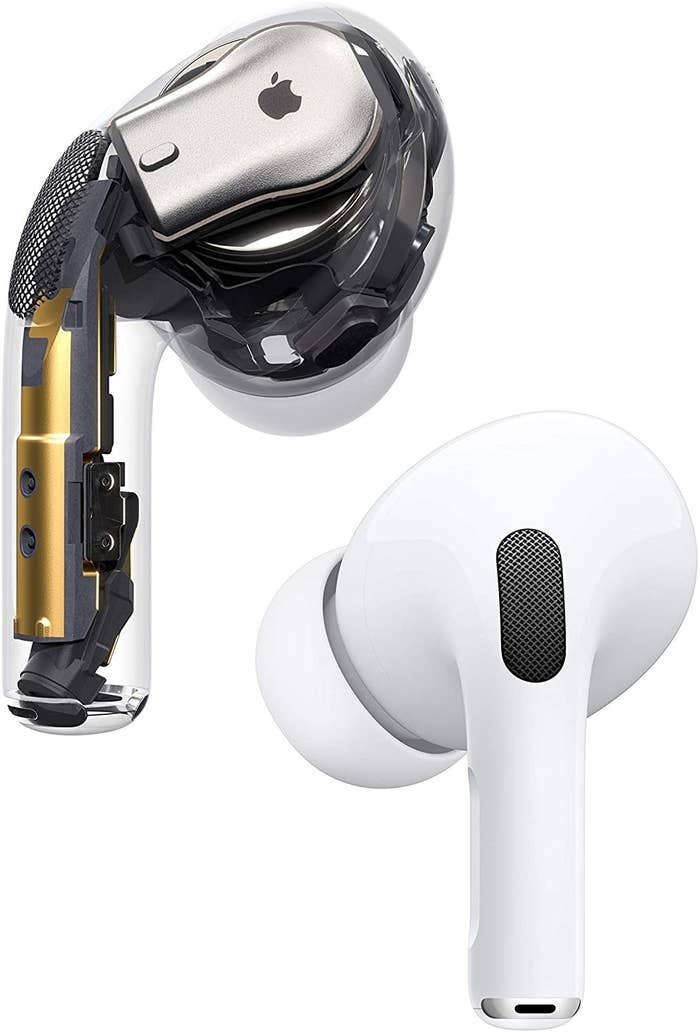 And while it's a full mood that I appreciate while I'm out walking and running, it's gone from "wow, neat!" to "oh, cool, I can't exist without these" when it comes to working from home. I spent part of quarantine in 2020 working in a house crowded with family and liked to be close to the living room where the fam was, but not be distracted. These pretty much blocked out *any* noise (including a very indignant shih tzu).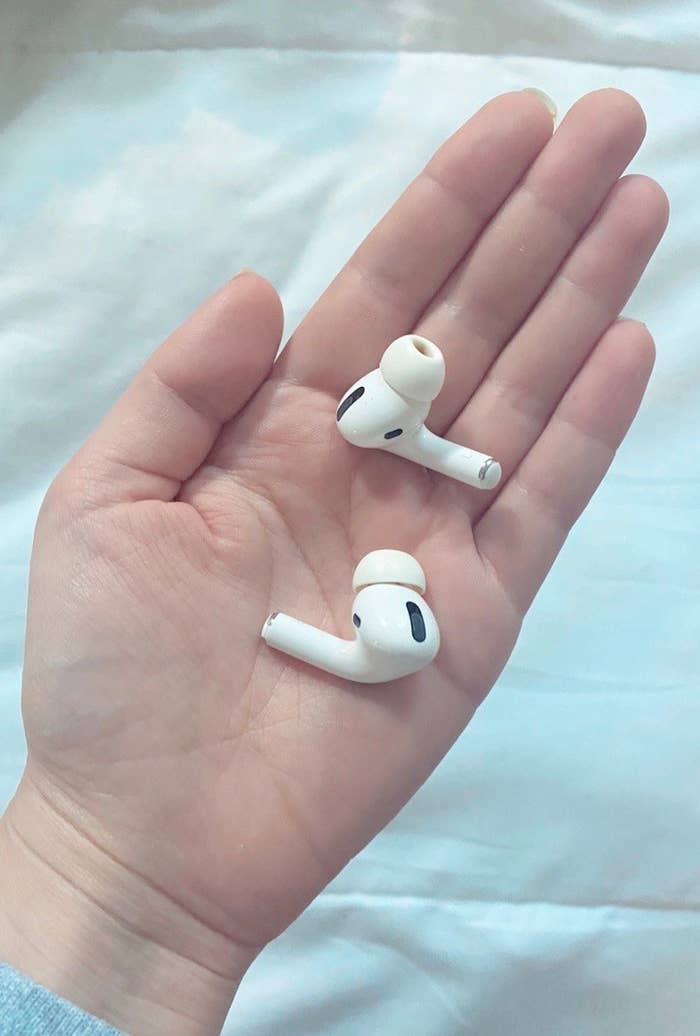 They're also super comfy and stay put — and I am saying that as someone who wears them pretty much all through my waking hours. I take them on long, absurdly sweaty runs and they don't budge. I have them in my ears all day at work and they never ache. I use them to go into a Netflix black hole at night and even then, after a full human day, my ears feel fine.
Now let's talk about the absurd charging capabilities on the AirPods Pro. First of all, the wireless charging case on this is convenient as heck. I'm on the move a lot, but even if the AirPods Pro run out of their 4.5 hour battery life, you can snap them right back into the case and have them fully charged within a half hour (and like, half charged in ten minutes, if you're impatient like me).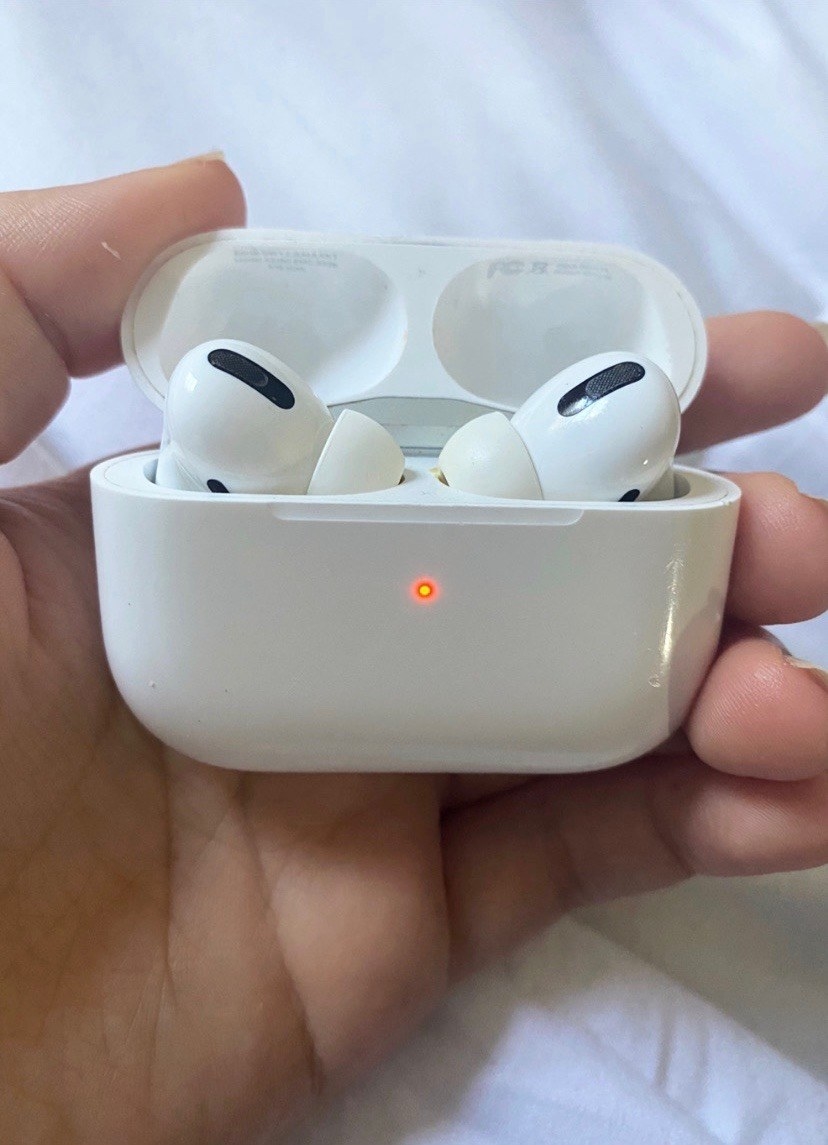 These were also super handy to have for social distancing. I could talk on the phone easily when I was walking outside without wires getting tangled in my face mask's elastic, and the mic picked up my voice so well than I could talk through a mask. They've been great as a comfy option to take FaceTime calls, too.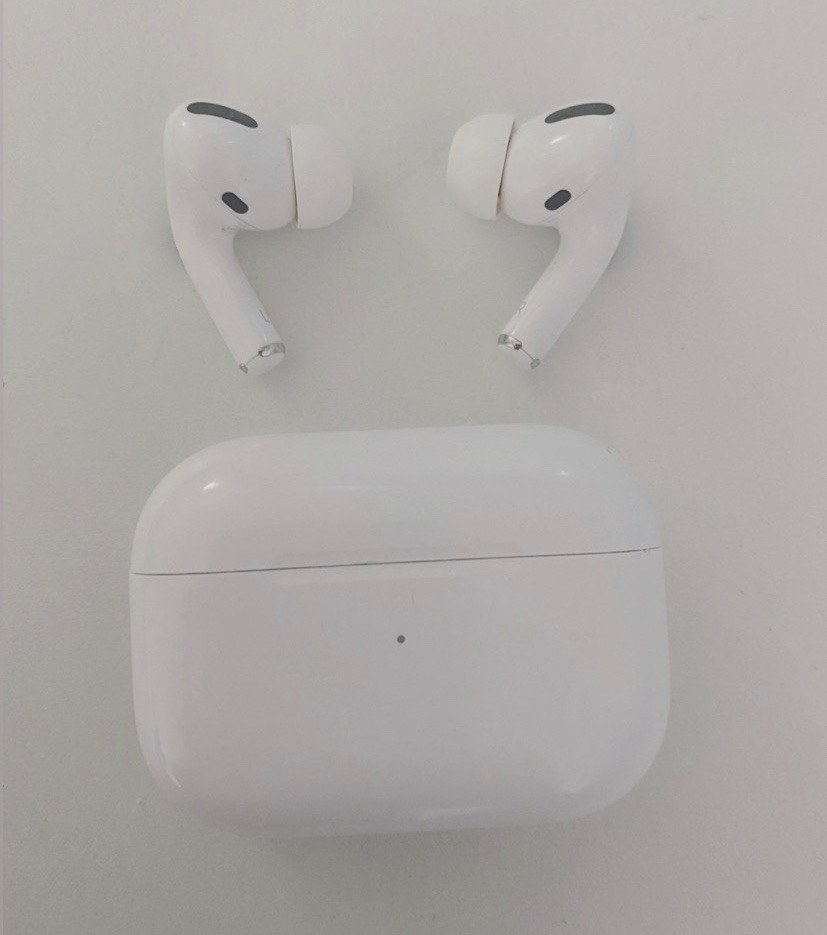 Plus if you don't want to be in noise-cancelling mode, you can toggle to two other modes: one is "Off," where the headphones aren't doing anything in your ears, and one is "Transparency," when you can still hear the world around you and your music at the same time.
These come with other convenient, intuitive features, too — if your phone or the device you're listening on is out of reach, you can tap one of the AirPods Pro to pause your music. You can say "Hey Siri" and talk to her the way you normally would. You can also force the AirPods Pro into transparency mode without your phone squeezing one of them.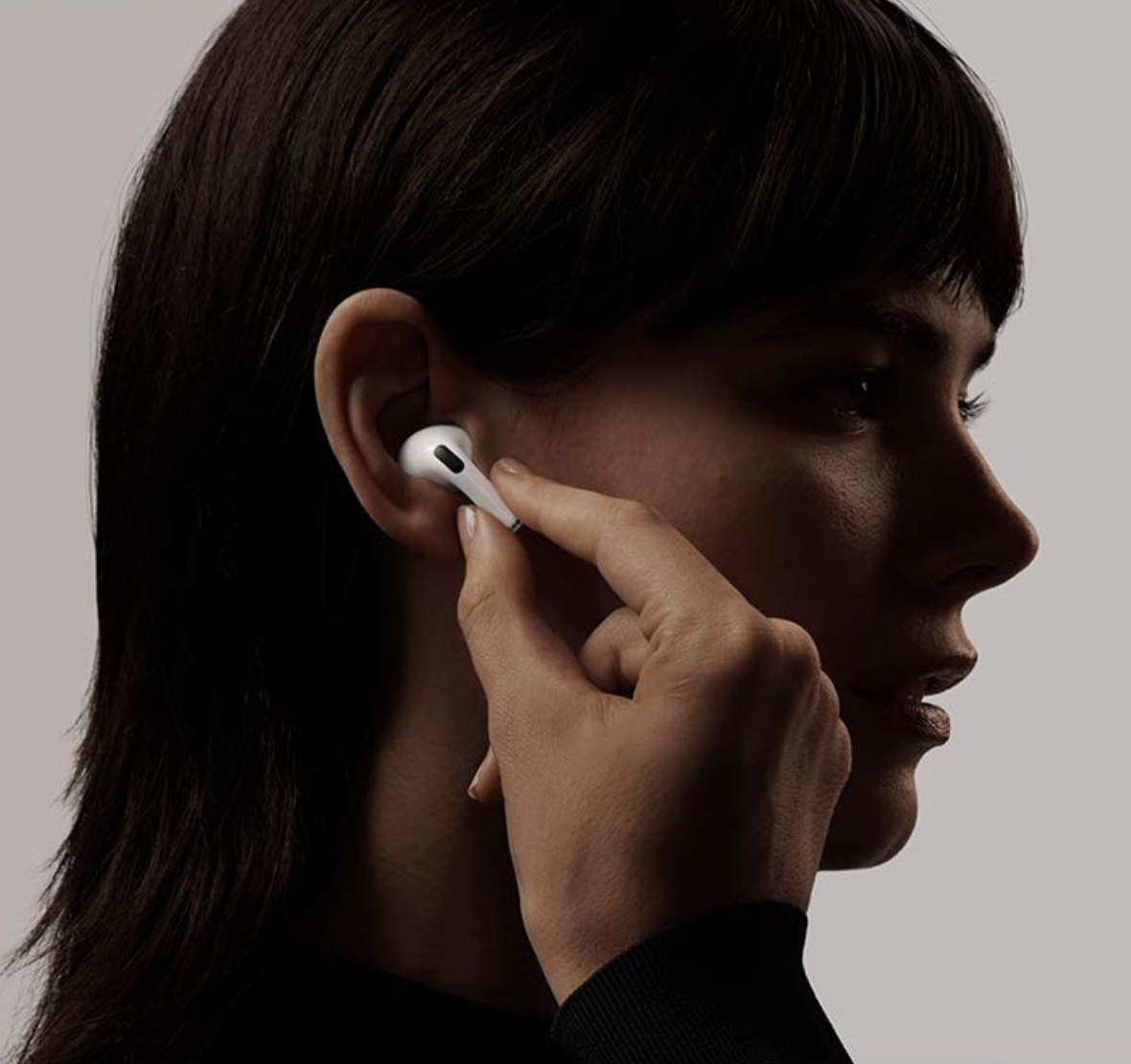 And while these are Bluetooth and absolutely work on non-Apple devices, can I just say, the *immediate* syncing to your phone from the moment the AirPods Pro are charged is such a relief. I am very bad at technology. These were absurdly easy to set up.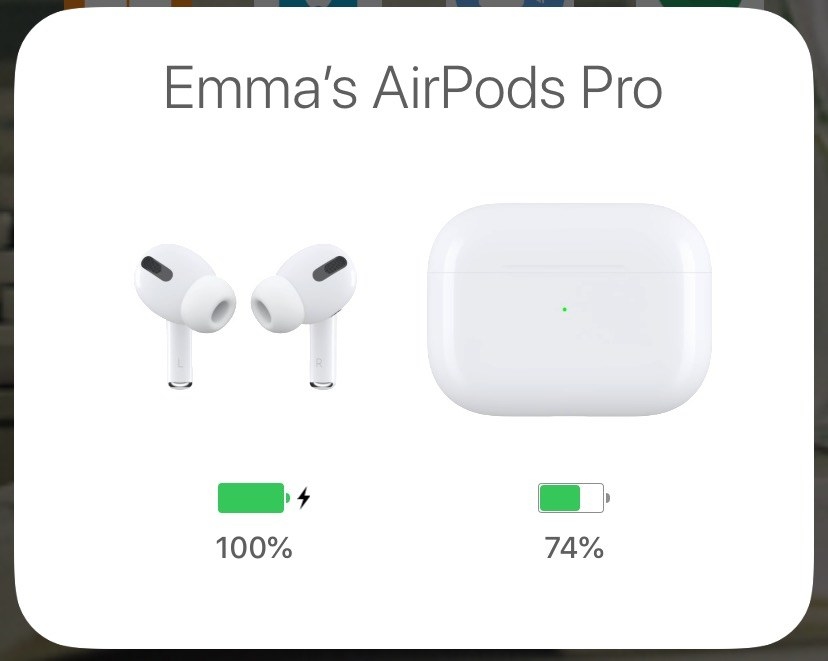 And I am not alone in my aggressive stanning of AirPods Pro — on Amazon alone, they've amassed over 230,000 5-star reviews from people who love them for everything from the stay-put, personalized fit to their noise cancellation to the ever-hand Transparency Mode.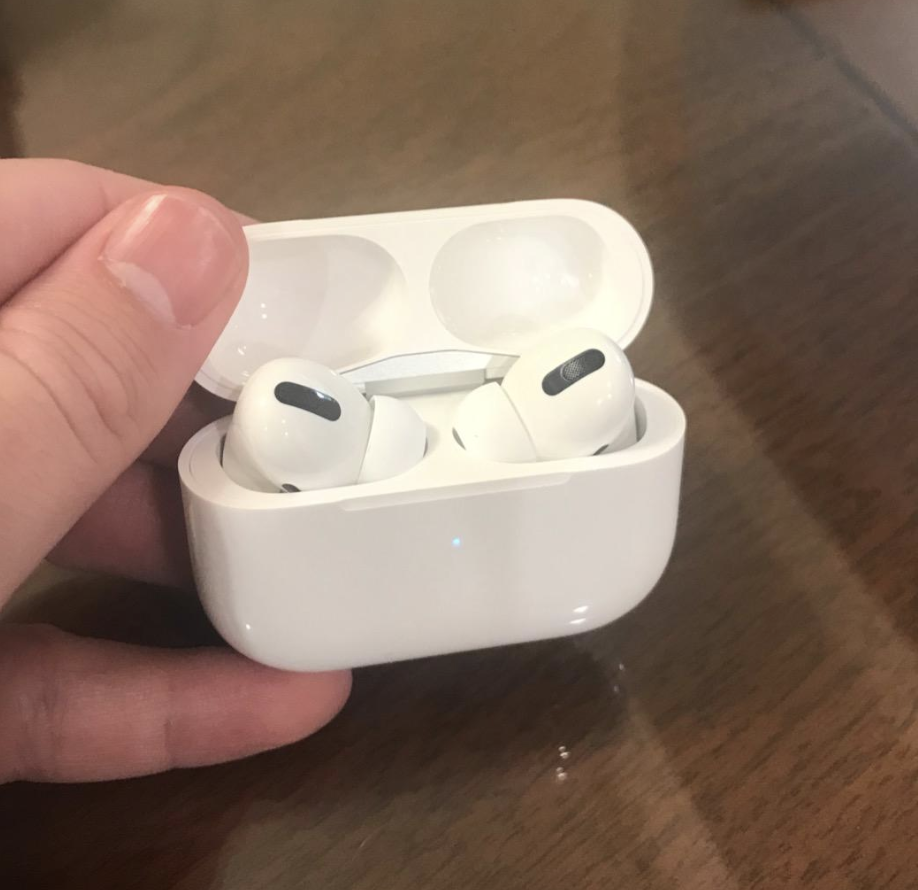 You can get the AirPods Pro from Amazon for $159 for Black Friday — just remember to poke your head out to say hi to the real world every now and then after you take the leap.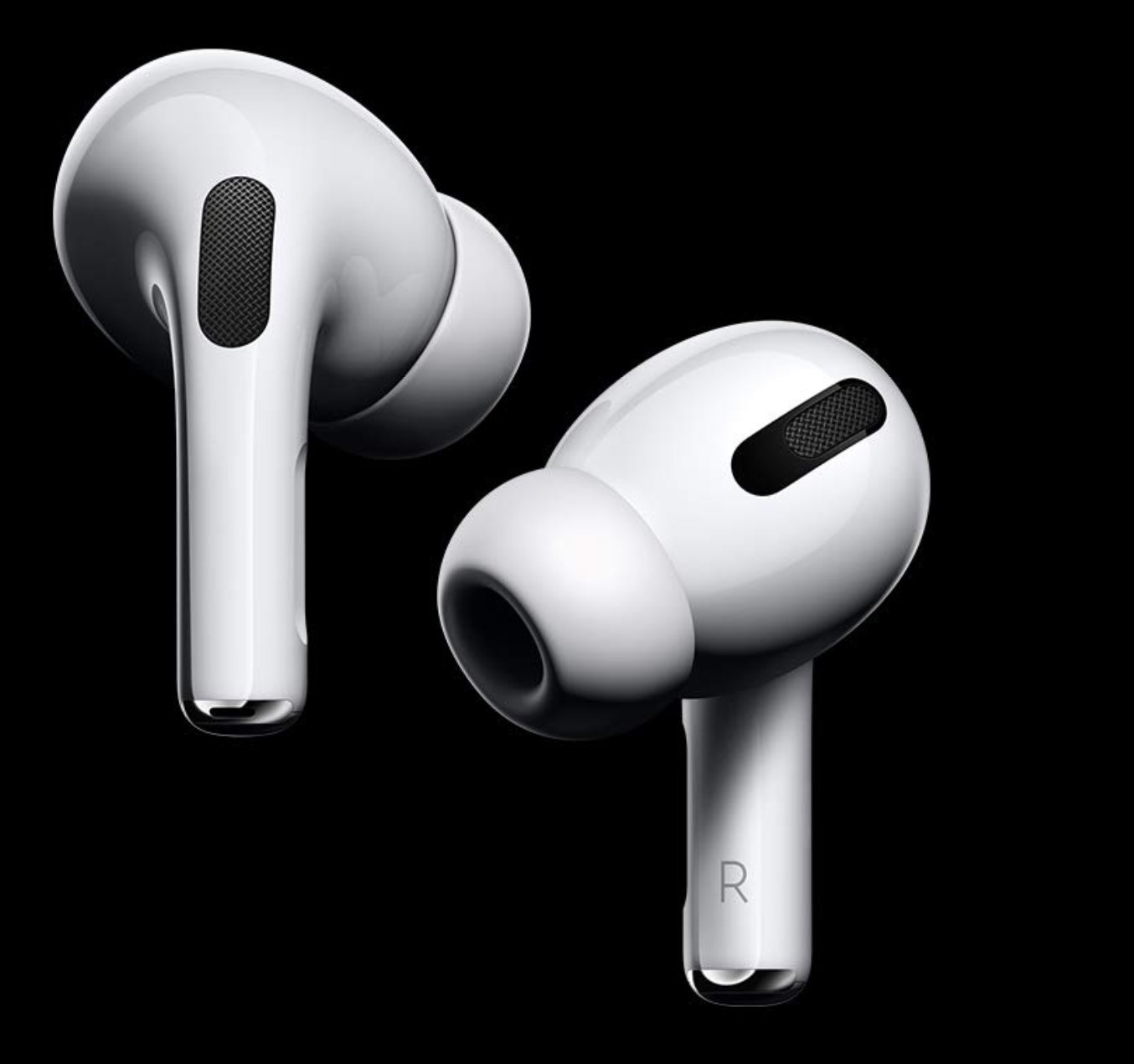 Looking for the perfect gift for any occasion? Check out all of BuzzFeed's gift guides!