Canadian Soldiers Killed One Year Ago Were Honoured At An Emotional Ceremony In Ottawa
Dignitaries and family members joined thousands of people on Thursday in commemorating the events of last October.
One year ago, a gunman killed Cpl. Nathan Cirillo while he was standing guard at Canada's War Memorial in Ottawa. The gunman then stormed Parliament Hill, dying in a firefight with security forces inside Centre Block.
Days prior, another uniformed soldier, Warrant Officer Patrice Vincent, was killed in Quebec. A man ran Vincent down with a car.
The Canadian government declared both attackers lone-wolf terrorists, saying the men were influenced by ISIS. Canada has been participating in a U.S.-led bombing campaign against the Islamic terrorist group since last fall.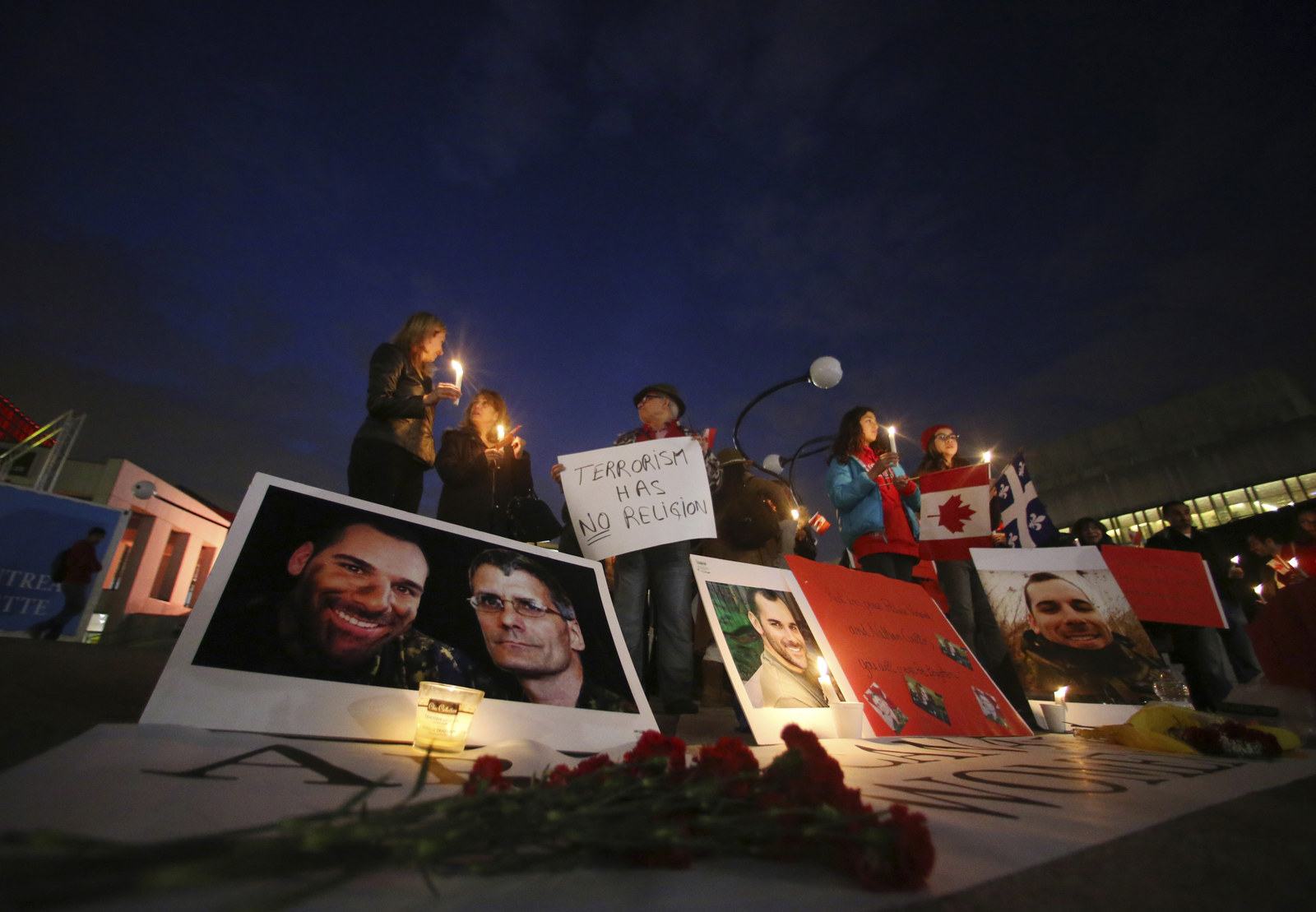 On Thursday, thousands of people joined the families of Cirillo and Vincent in the capital to commemorate the events of last October.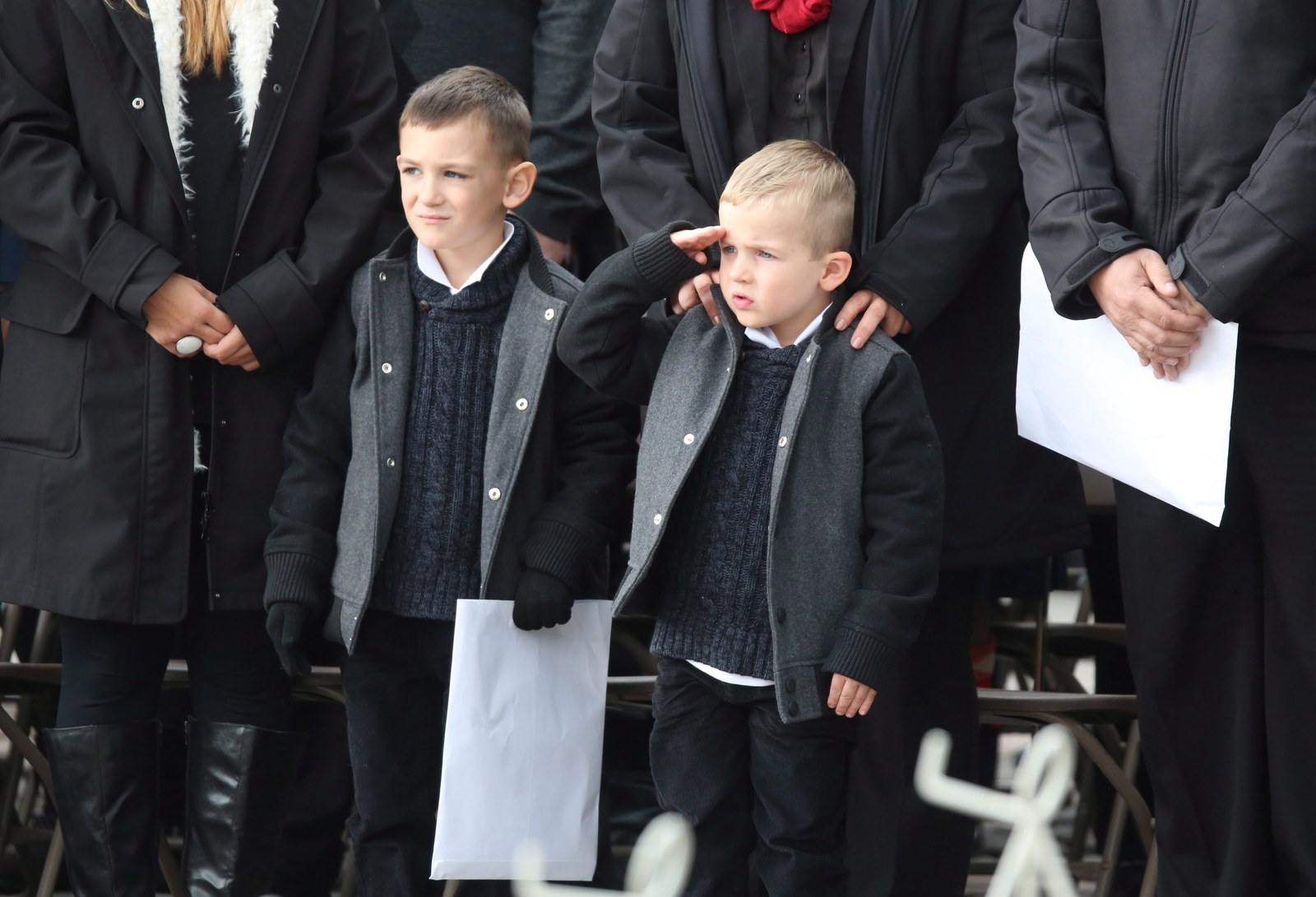 Cirillo's son, Marcus (left), attended the ceremony with his cousin, Cameron, and other relatives.
Vincent's mother, Thérèse Guérette, was also there.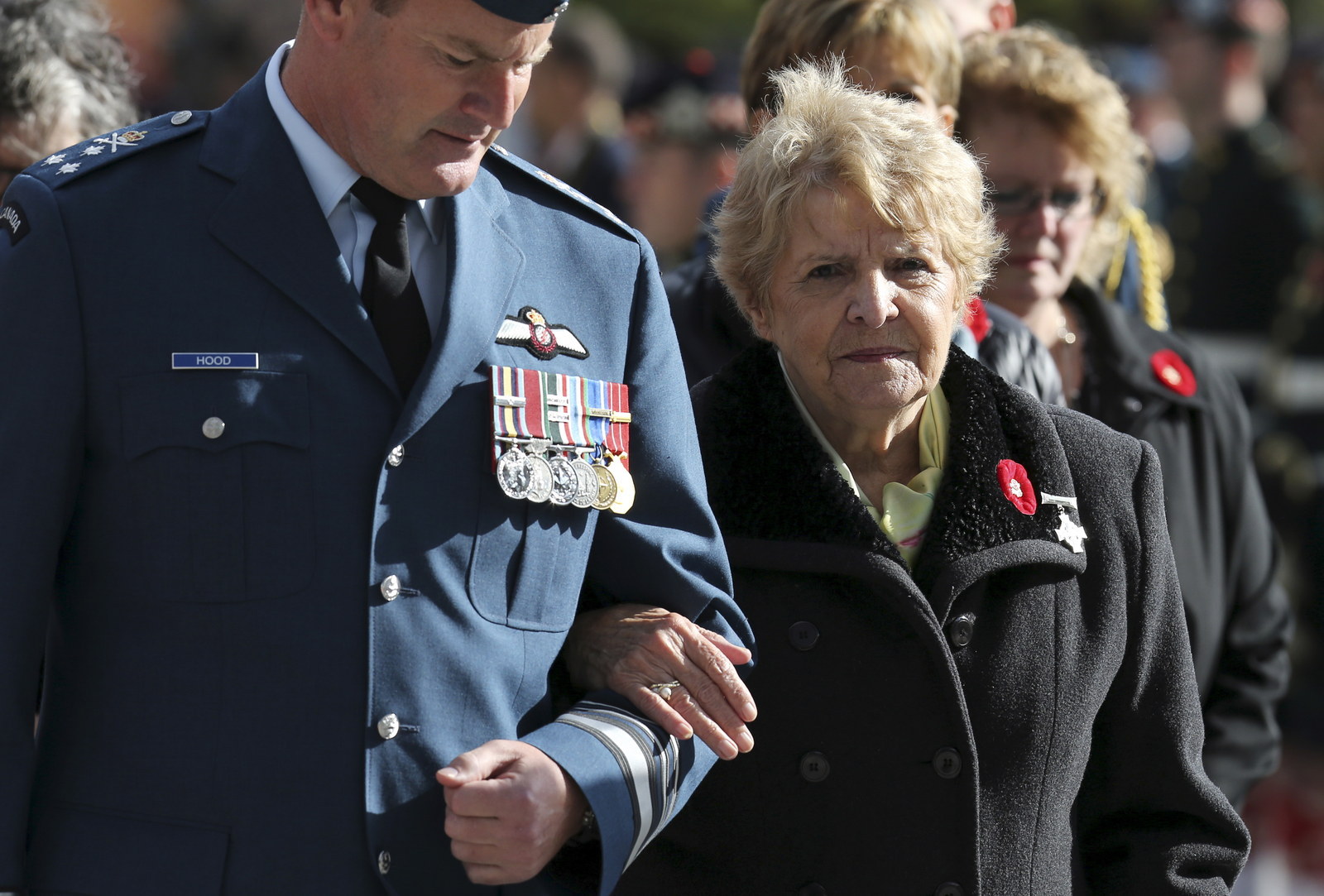 The event began with a 21-gun salute from artillery positioned on Parliament Hill.

Canada's current prime minister, Stephen Harper, joined incoming prime minister Justin Trudeau in laying a wreath at the Tomb of the Unknown Soldier, where Cirillo was shot.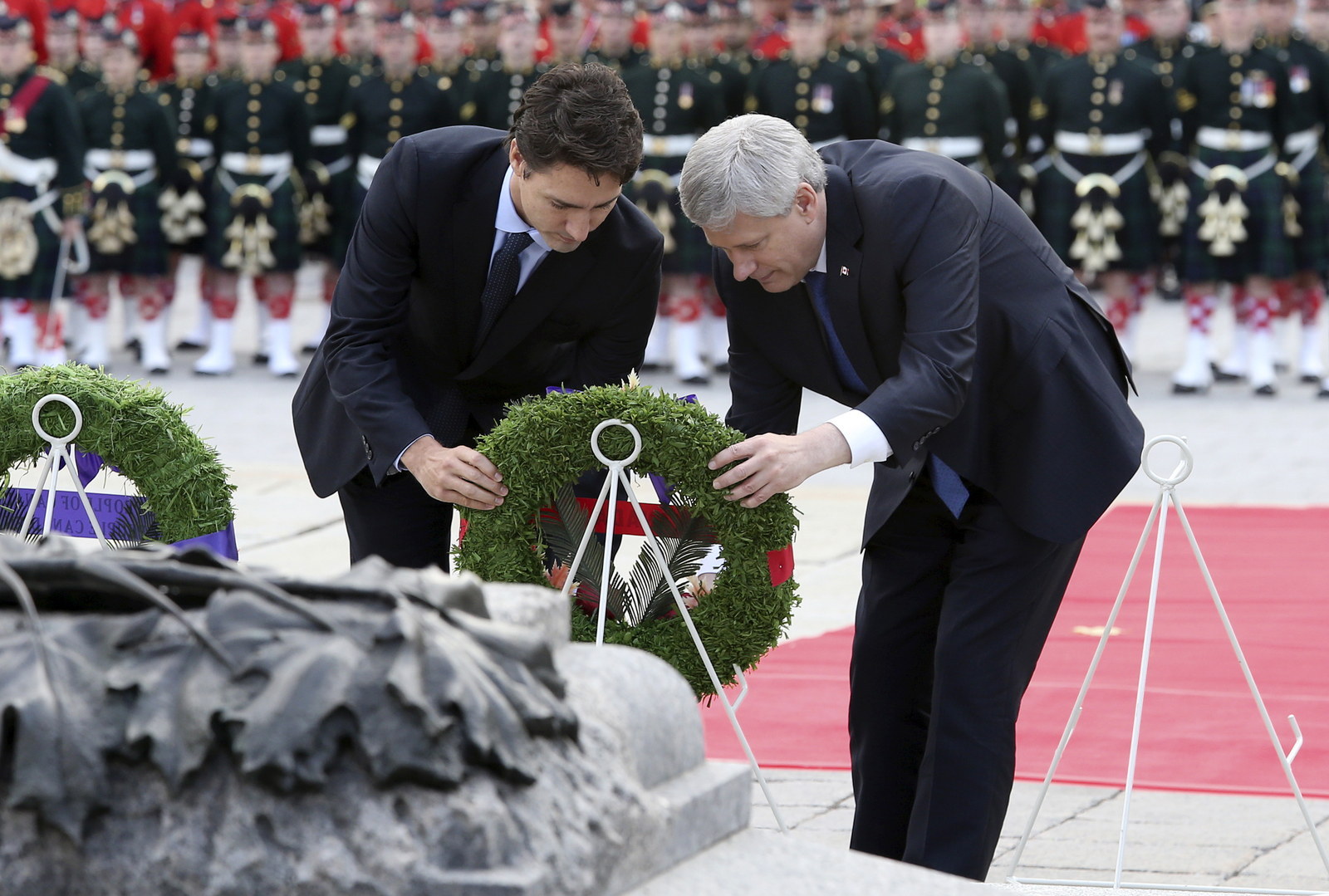 They were joined at the ceremony by their spouses, Sophie Grégoire-Trudeau and Laureen Harper.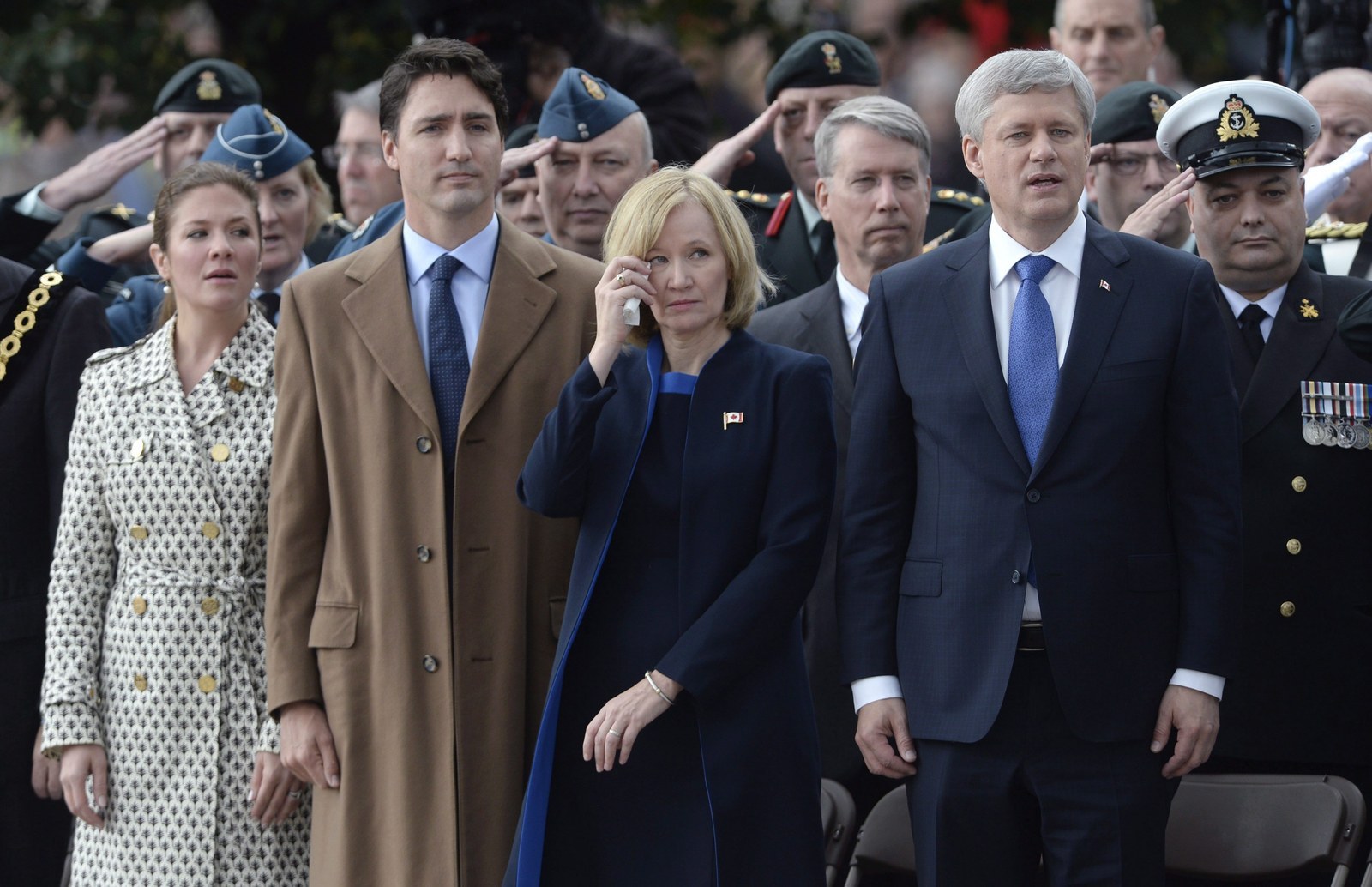 Some of Canada's CF-18s performed a fly-by during the commemoration as well.

Governor General David Johnston delivered a brief speech in which he said he doesn't believe Canada was forever scarred by the events last October.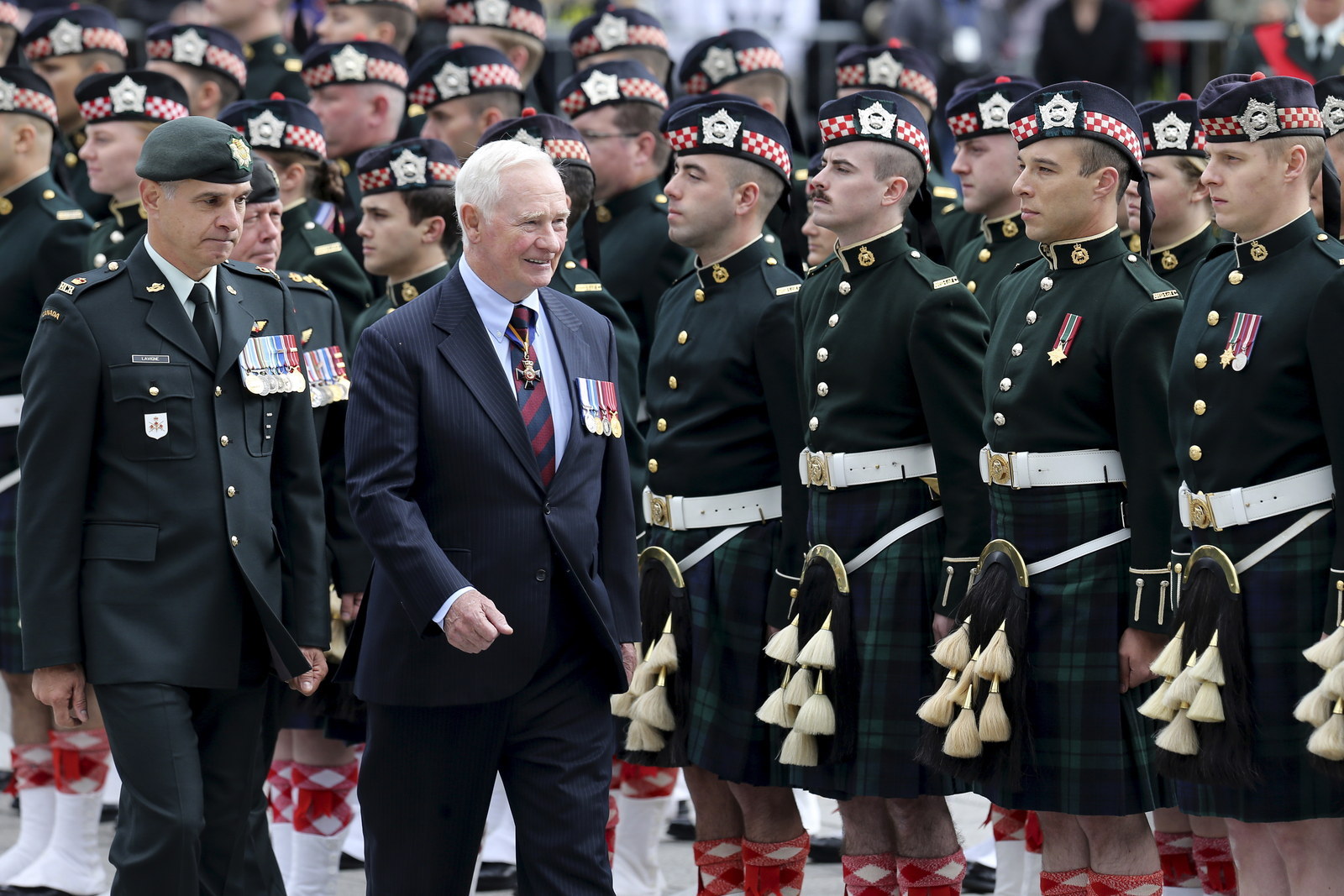 "Canadians are a caring, courageous people, and that did not change, and that will not change."

"Such moments arise rarely in a nation's history, and how we respond tells us what kind of people we are," he told the crowd surrounding the War Memorial. "How you responded tells us what kind of people you are, and what kind of people we are."