Canadian Prime Minister Justin Trudeau went all out for International Women's Day on Tuesday.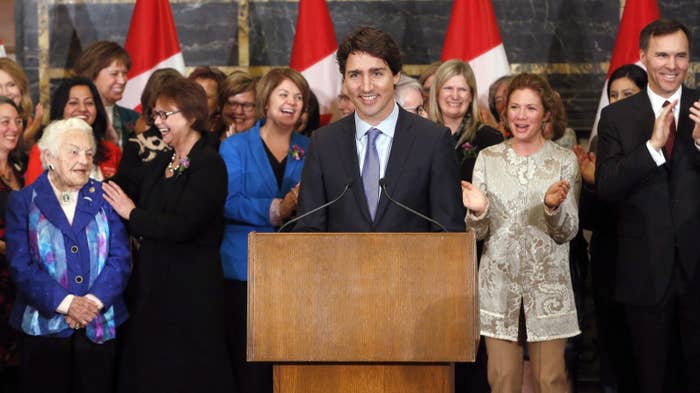 His office released a statement saying the Liberal government holds gender equality near and dear.
Trudeau also told a bunch of media outlets that he was "a proud feminist."
People loved it.
Those goddamn cute pandas, smh.

Trudeau even got a shoutout from actress and UN Women Goodwill Ambassador Emma Watson.
Trudeau's government also announced Tuesday that it would be tackling the dude dominance of Canadian bank notes and putting a woman who isn't the Queen on a bill.
People were digging that, too.
It's not the first time Trudeau has touted his feminism. In January, Trudeau said people shouldn't be afraid of the word feminist during a discussion at the Davos economic forum.
Emma Loop is a political reporter for BuzzFeed News and is based in Washington, DC. PGP fingerprint: BB2A EF65 4444 A4AC 6F30 760B 9C22 13B3 0938 1A00.
Contact Emma Loop at emma.loop@buzzfeed.com.
Got a confidential tip? Submit it here.