This Capital Taxi driver is parked in front of the Rideau Centre, Ottawa's downtown shopping centre. A security guard asks him to move because an ambulance is on its way. The driver refuses to budge.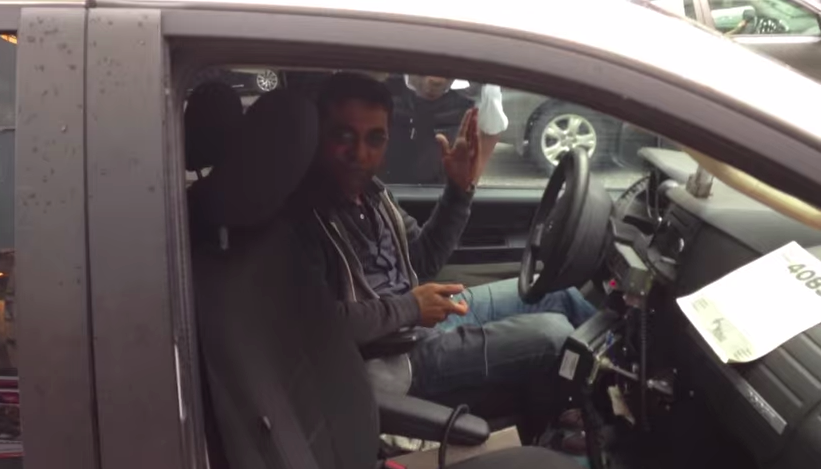 "I'm not fucking moving nowhere," the cab driver says. "Why you saying this?" a man at his window asks.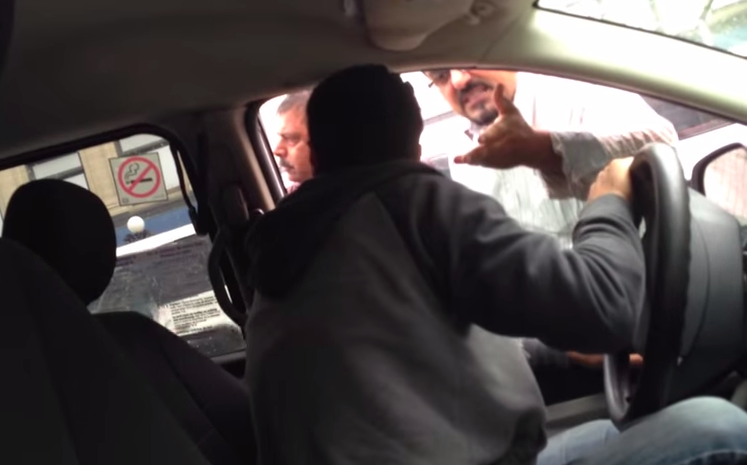 The person behind the camera says there's an ambulance on its way for "a lady inside" the shopping centre.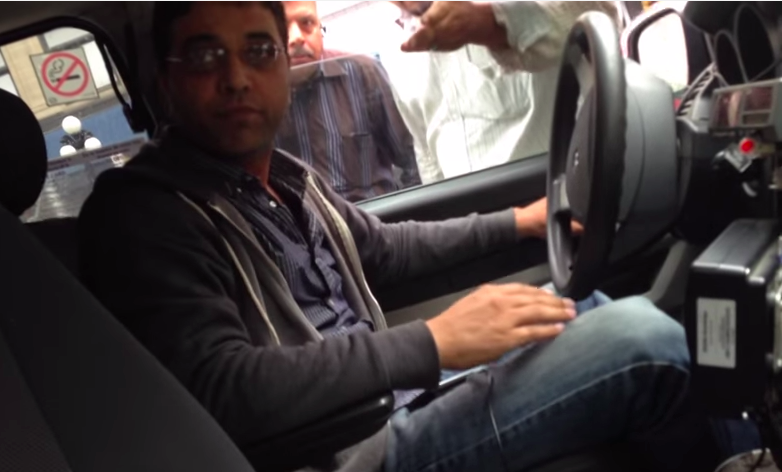 "I know, I told them I will move. As soon as the ambulance shows, I'll move, but this fucking guy he doesn't understand," the cab driver replies, pointing to what seems to be the security guard.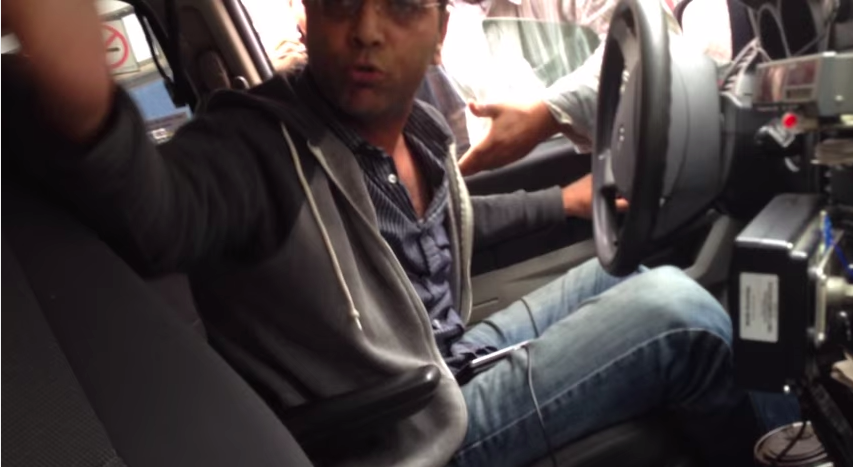 The security guard reapproaches the car. That results in more insults from the driver, who is being held back by someone standing at his window.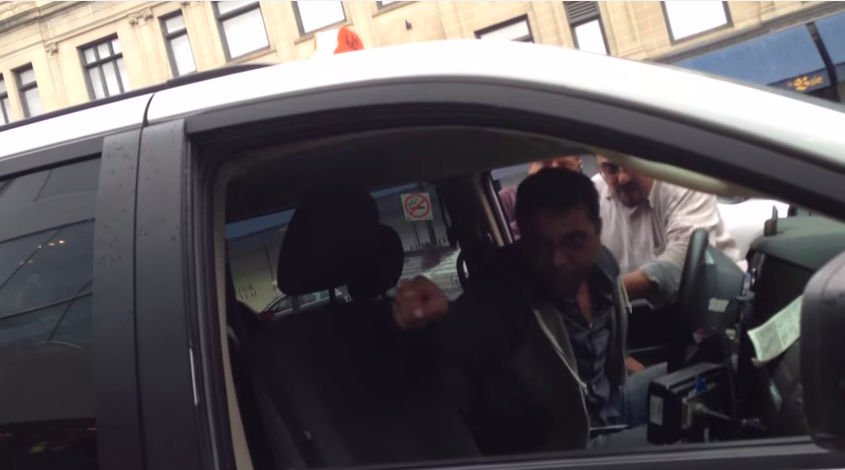 "You fucking ni**er," the cab driver yells at the security guard.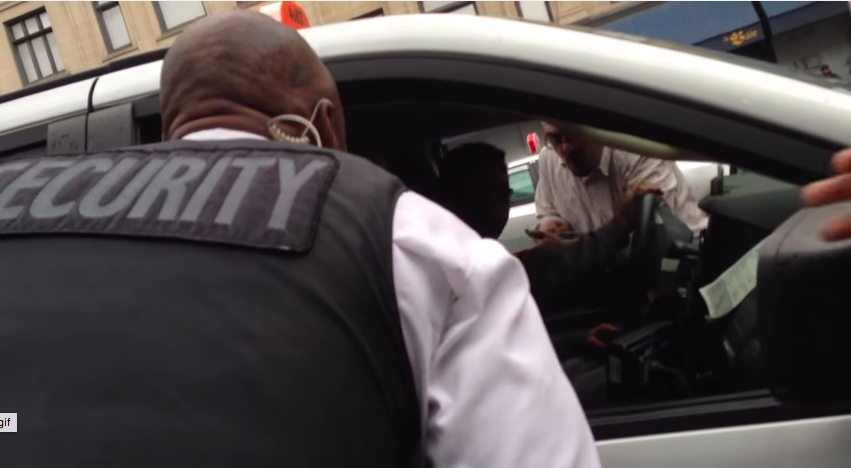 At one point, he asks the person filming if they need a taxi.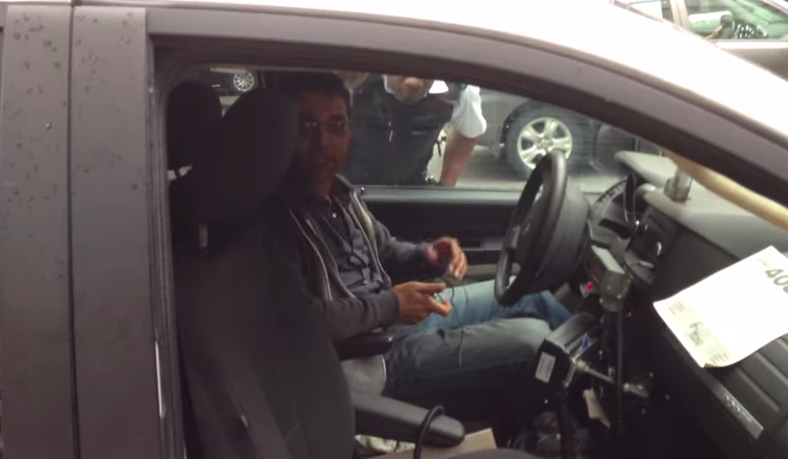 "I got your job, you're done," the security guard says to the cab driver. The cab driver finally moves his van, but not before spitting out a few final vulgarities.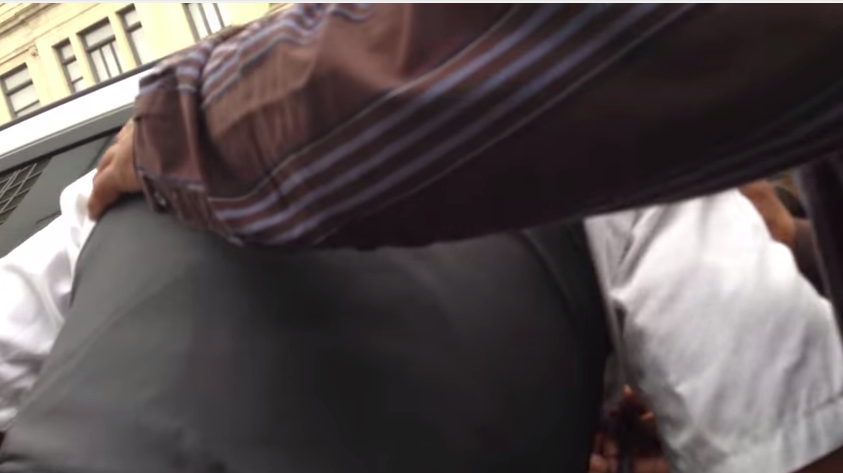 Hanif Patni, the head of Coventry Connections — the company that runs Capital Taxi — told Global News that the driver has been suspended until they figure out what to do with him. He said the whole thing was "very, very disturbing."
Patni said:
We're going to look into it, but obviously there is no way he's going to drive in the meantime and even after we've made our decision there's going to be tough decisions to make unfortunately and we know he could very well lose his livelihood.
According to CBC Ottawa, the city has also suspended the taxi driver's licence.
Emma Loop is a political reporter for BuzzFeed News and is based in Washington, DC. PGP fingerprint: 4A39 DD99 953C 6CAF D68C 85CD C380 AB23 859B 0611.
Contact Emma Loop at emma.loop@buzzfeed.com.
Got a confidential tip? Submit it here.
Looks like there are no comments yet.
Be the first to comment!