The Liberals are moving forward quickly on their promise to fund a project that will end the century-long isolation of Shoal Lake 40, the First Nation says.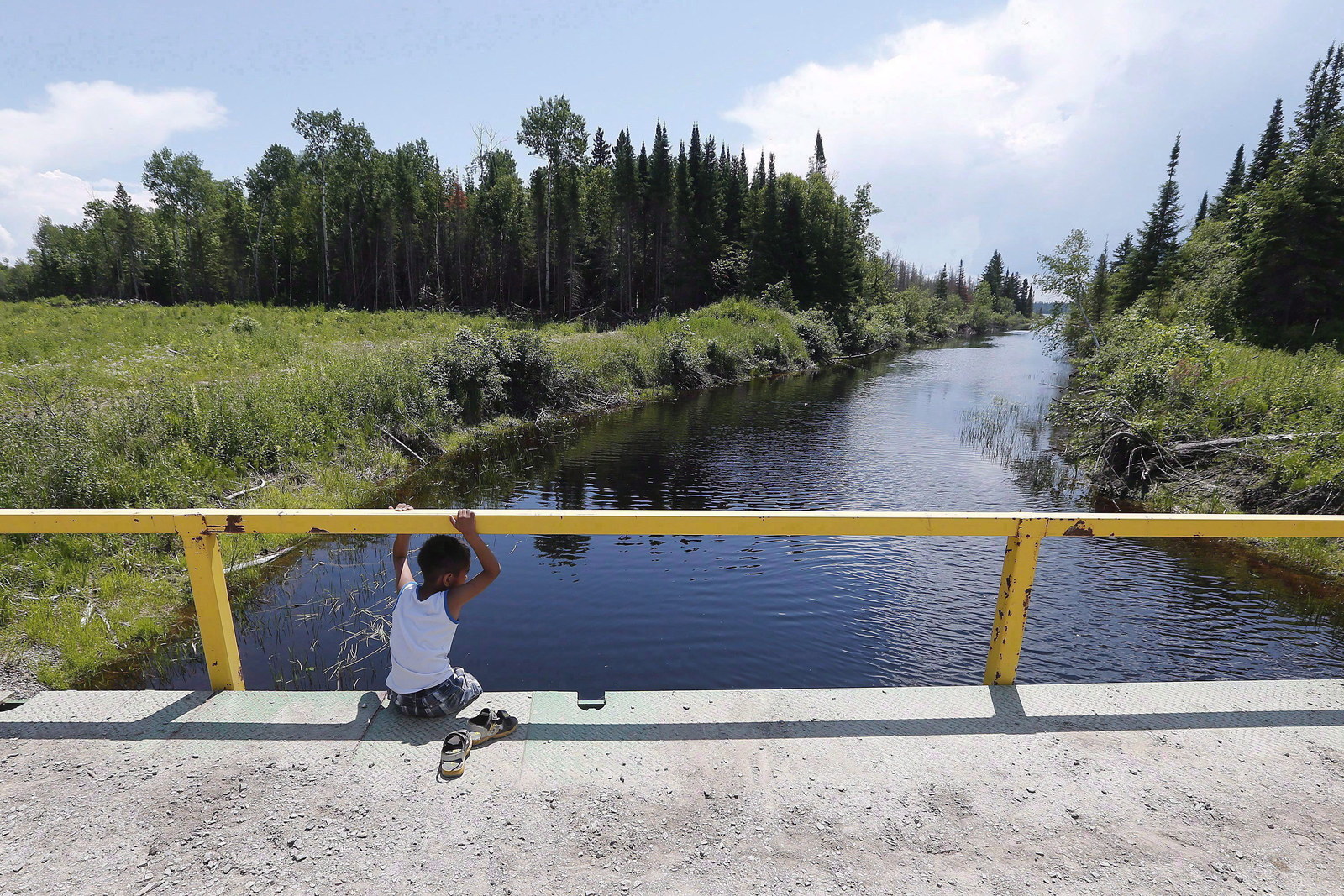 In July, now-Prime Minister Justin Trudeau promised his government would provide the estimated $10 million needed in federal cash to reconnect Shoal Lake 40 First Nation to mainland Manitoba.
The Liberals have so far delivered, says Cuyler Cotton, a policy analyst for Shoal Lake 40.
"The political commitment was huge, to move forward, to be able to instruct the bureaucrats to now start putting the papers in place," Cotton said. Speeding up the paperwork will allow for the funding to be allocated sooner, he said.
"This is absolute lightning speed," he said.

He said he expects to present more detailed cost estimates for the construction of Freedom Road to the public by early December.
A spokesperson for Indigenous Affairs provided few details about the government's progress, however. Spokesperson Valérie Hache said in an email that the government "intends to move forward with discussions" on the project.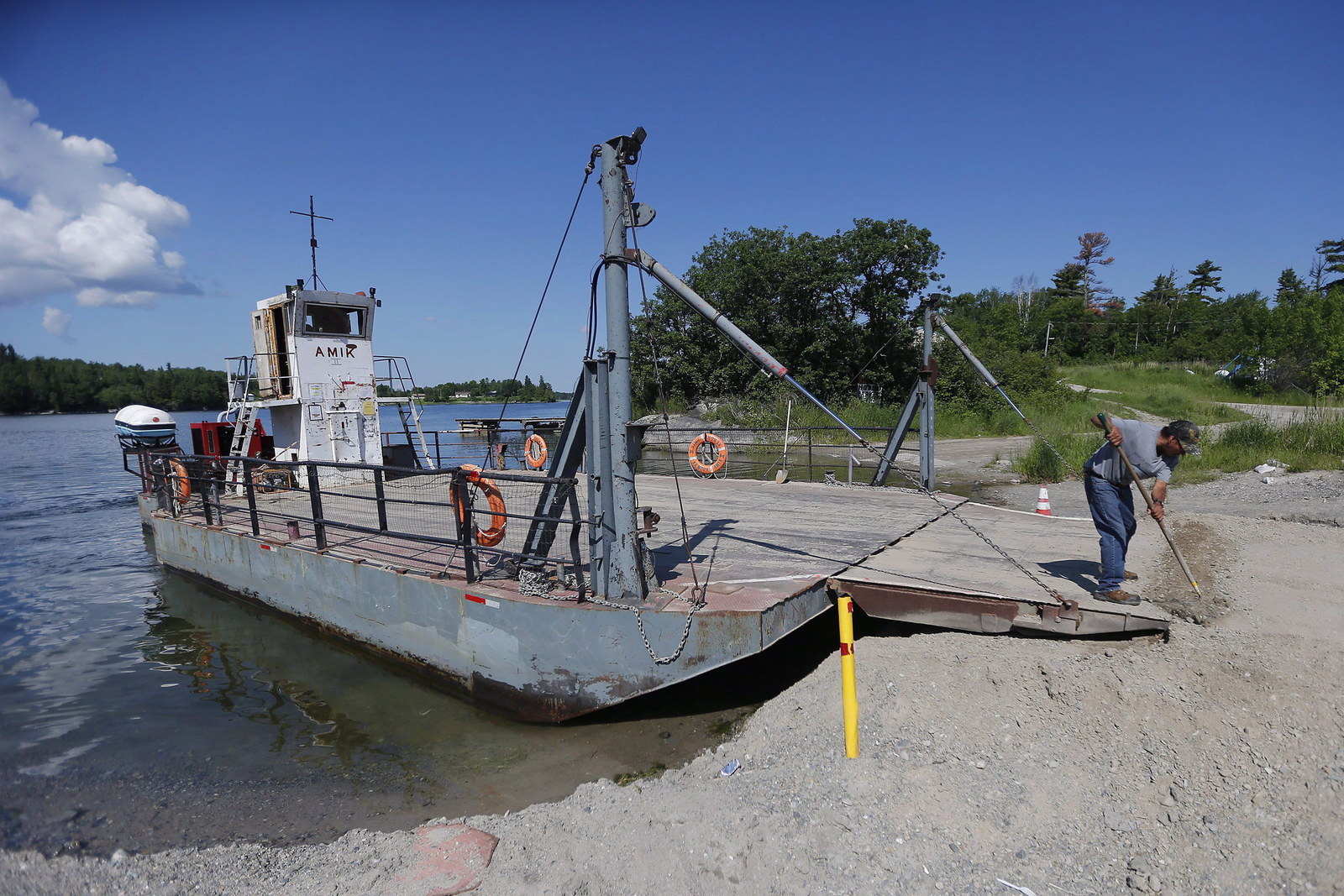 Shoal Lake 40, which sits along the Manitoba-Ontario border, has been cut off from the mainland for more than 100 years by a canal built to provide nearby Winnipeg with drinking water.

The isolation has come at a high cost. Residents have been under a boil water advisory for more than 18 years, and some have died trying to cross to the mainland.
Recently, both the Manitoba and Winnipeg governments agreed to provide $10 million each to fund the construction of Freedom Road, which would connect Shoal Lake 40 to the Trans-Canada Highway. The total cost of the project is estimated at $30 million.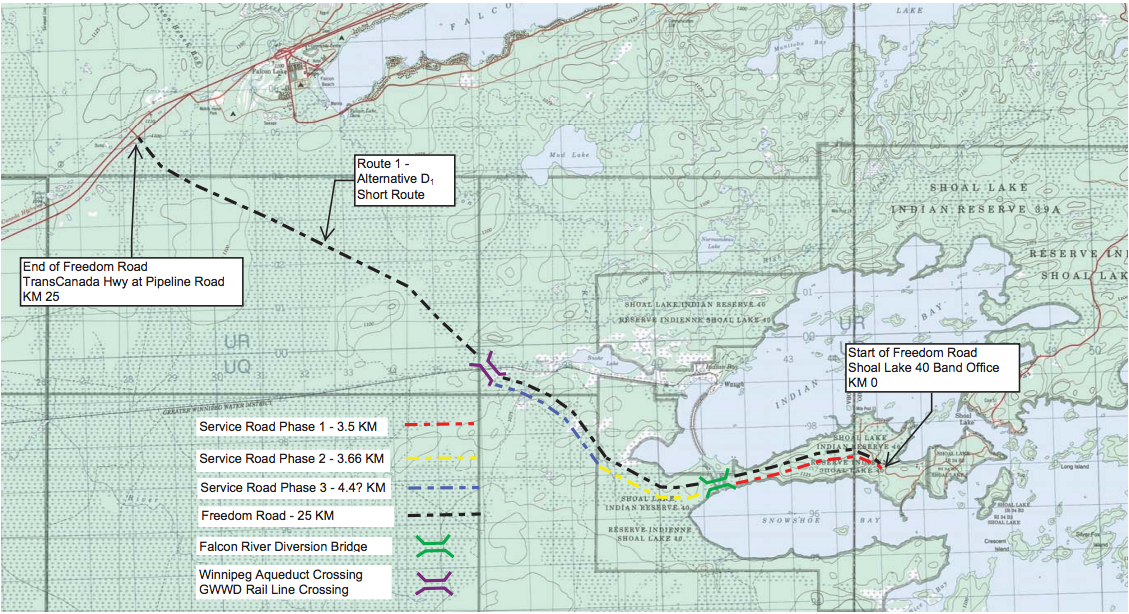 But the federal Conservative government wouldn't immediately commit to its $10 million share, opting instead to provide $1 million for the design process.
The Conservatives said they were waiting for the finalized design and detailed cost estimates to make a commitment. Cotton said waiting for the final design before allocating the funding would have further delayed construction, though.
In August, local Tory MP Joy Smith visited Shoal Lake 40. She then tried to get her colleagues to publicly commit to the full funding. But after some confusion, the government said it was only committing "in principle."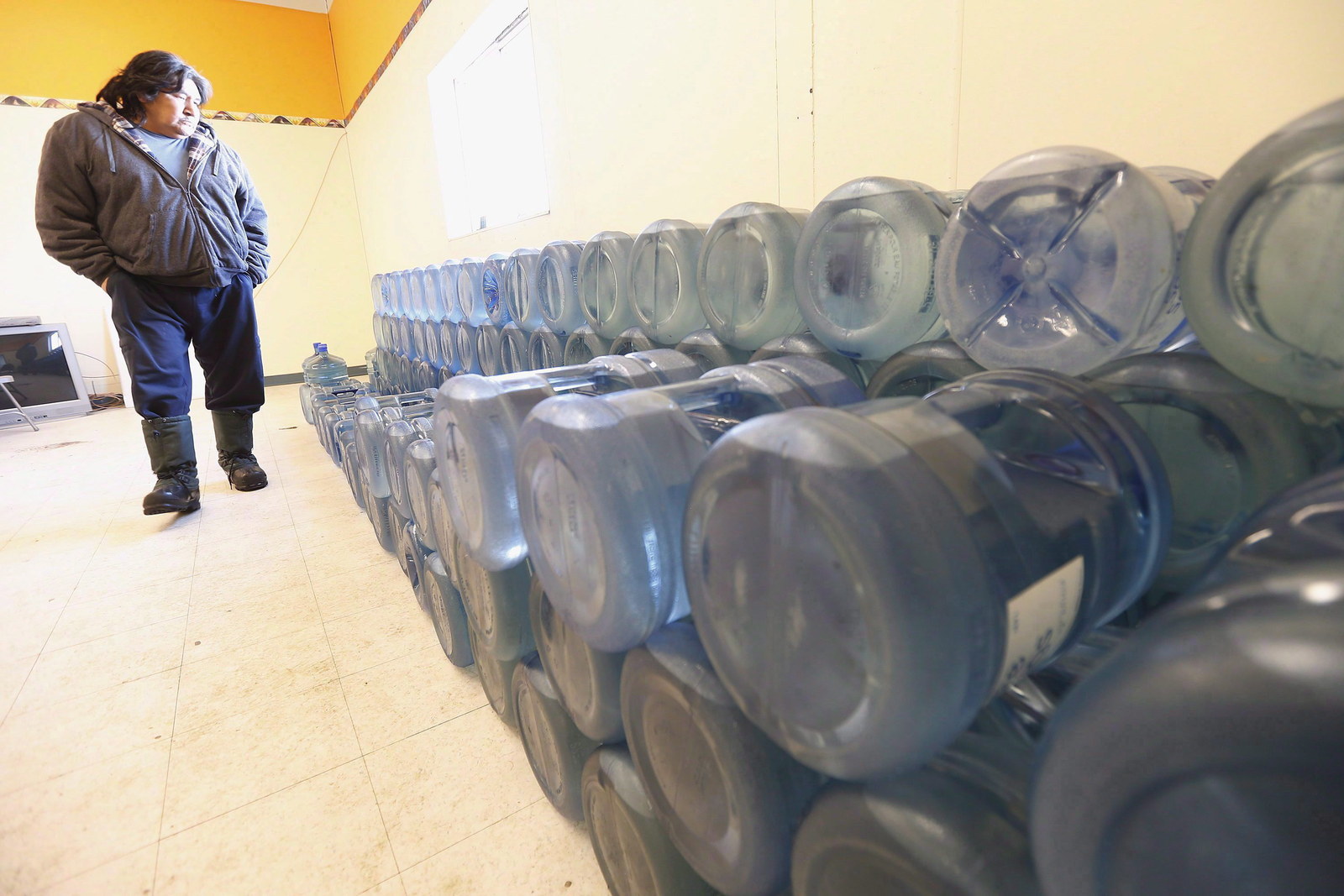 Two months prior, Shoal Lake's former chief had wept when then-Natural Resources Minister Greg Rickford wouldn't commit the full $10 million.

"It was just dumb politics," Cotton said. During the federal election, Winnipeg-area Conservative candidates were asked to explain their party's decision, while key members of the Conservative base — churches, the Chamber of Commerce — expressed support for Freedom Road.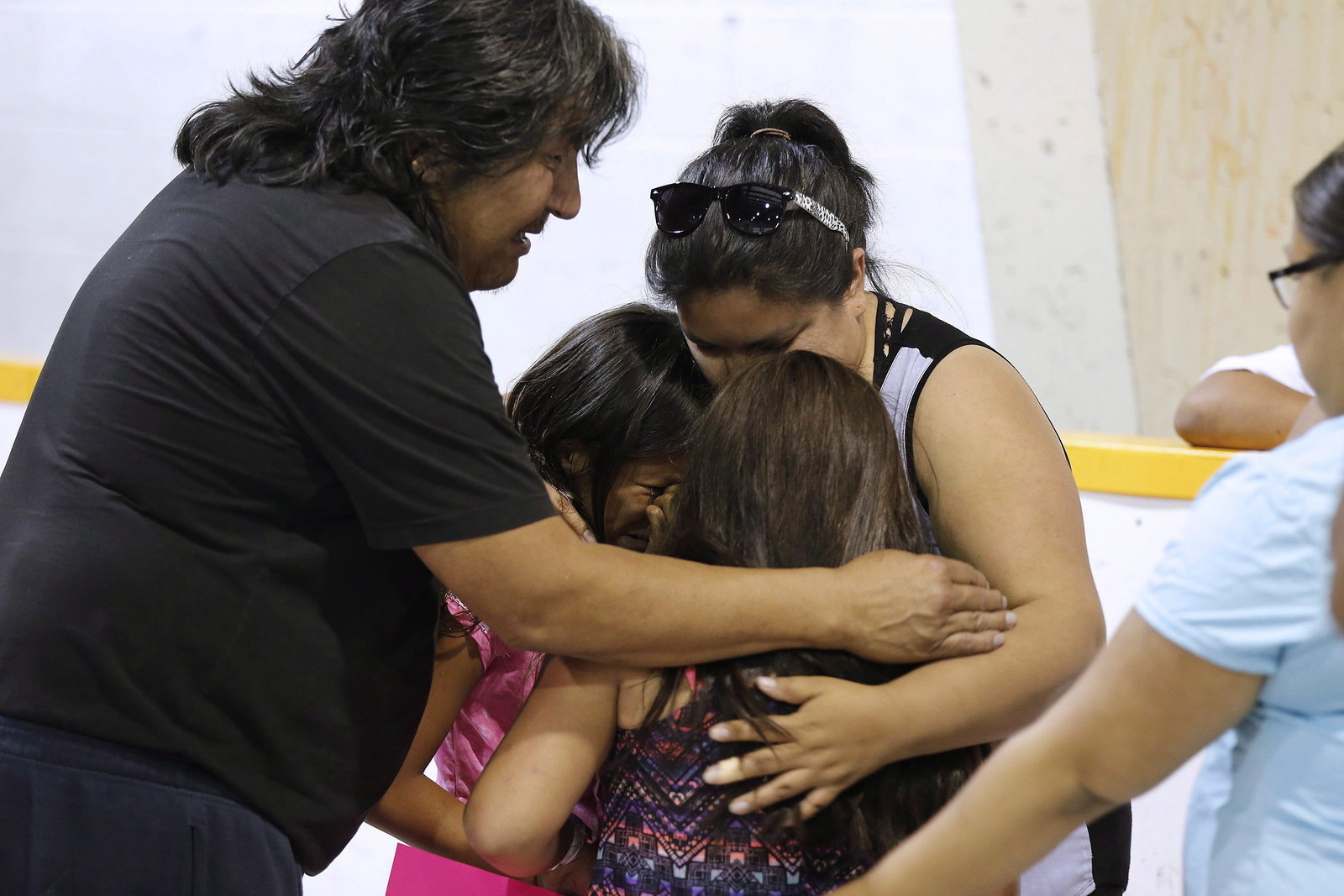 In September, hundreds of people marched to demand the federal government commit to the funding.

"This was not the dismissible left wing, this was not those 'whiney Indians' who were marching, this was [Stephen] Harper's own constituency that was saying this is wrong," Cotton said. "That's the alliance that Shoal Lake 40 built, and quite consciously built."
"Now we've got Carolyn Bennett, who literally marched for Freedom Road, [as] the new minister of Indigenous Affairs," Cotton said.
Cotton said that while Shoal Lake's leaders are optimistic about Freedom Road, the general population will "believe it when they see it."
"The folks in Shoal Lake 40 have been listening to pleasant promises for a very long time. They have a justifiable level of cynicism," he said.
"When I said that Freedom Road was happening, it always was. It was because the community is building that damn road, come hell or high water — or both."
Emma Loop is a political reporter for BuzzFeed News and is based in Washington, DC. PGP fingerprint: 4A39 DD99 953C 6CAF D68C 85CD C380 AB23 859B 0611.
Contact Emma Loop at emma.loop@buzzfeed.com.
Got a confidential tip? Submit it here.