Over the weekend, the Green party announced that it had filed a complaint about a charity with the Canada Revenue Agency over leader Elizabeth May's exclusion from next week's Munk Debate.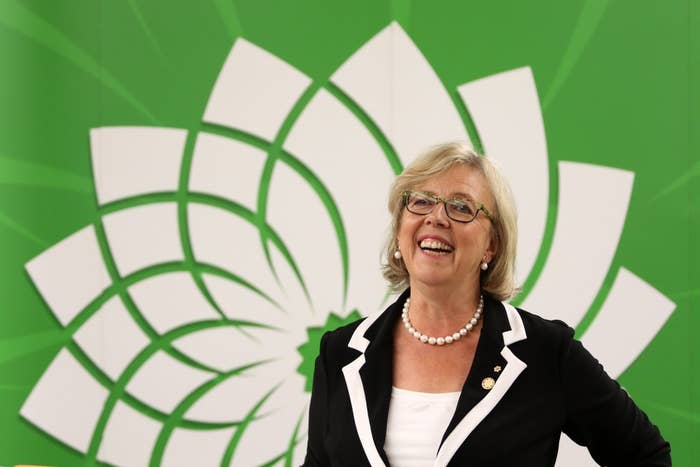 Getting invited to the leaders' debates has been an issue for the Green party. It's a bit of a Catch-22: Debate organizers leave the Greens out because they're small, but they're arguably smaller because they're not given exposure in national debates.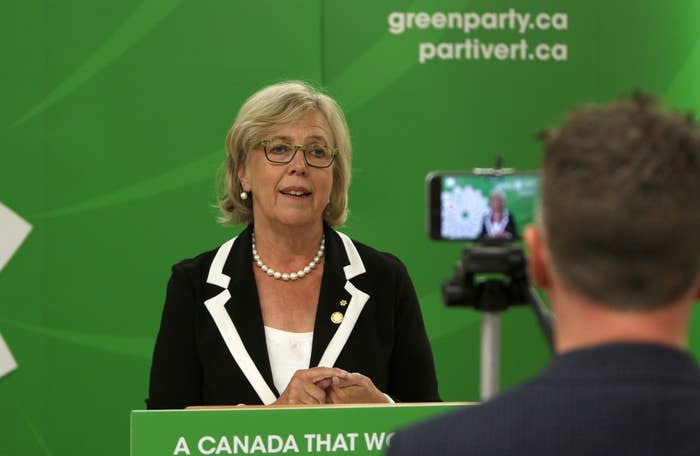 The Green party is claiming that by excluding May from the Munk Debate, the Aurea Foundation is engaging in partisan political activity, thus contravening the Income Tax Act.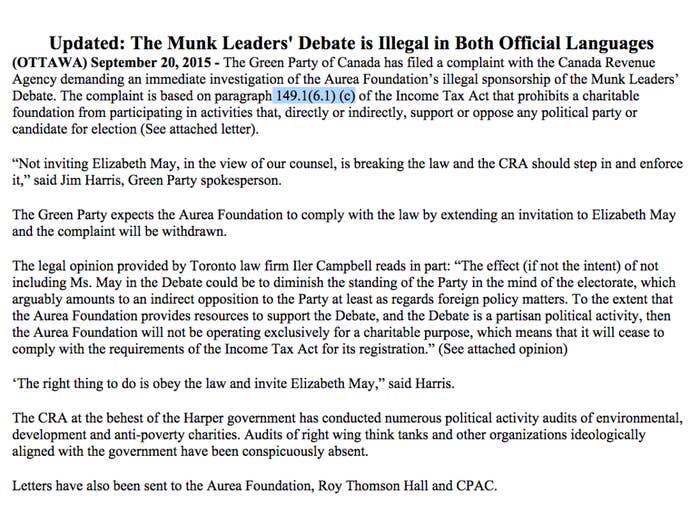 According to Hamilton tax lawyer Craig Burley, the complaint, though "unusual," isn't as far-fetched as some may think.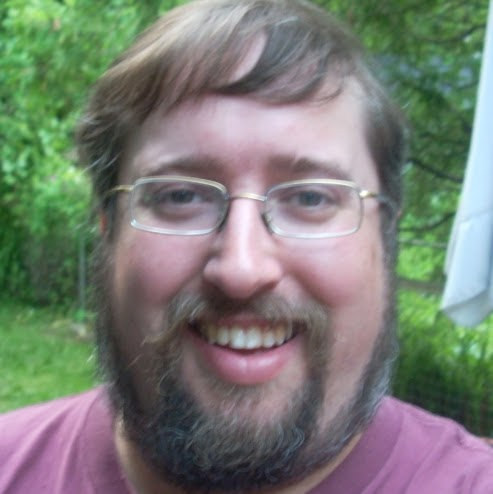 So one could argue that not only are the Greens trying to pressure debate organizers into letting May participate, they're also calling on the CRA to apply the same level of scrutiny that they feel has been applied unfairly to environmental groups.