Canada's biggest province says it's going to aim for near-gender parity in appointments to government boards and agencies.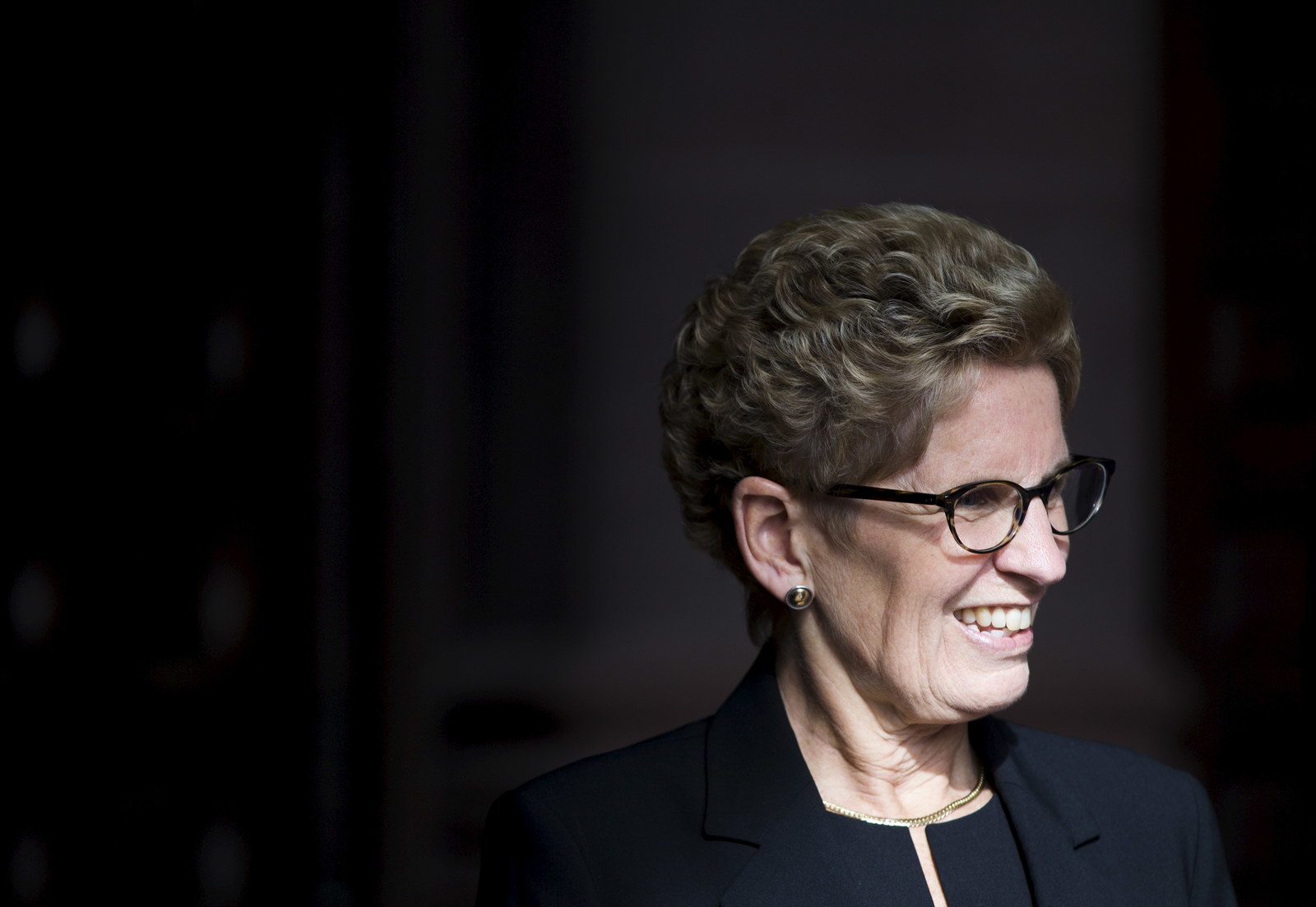 Ontario Premier Kathleen Wynne announced on Tuesday that her government will try to appoint, by 2019, at least 40% women to the province's hundreds of boards and agencies.
"These actions build on the government's long-standing support for broader gender diversity," a press release said.
The target date extends beyond the Liberals' current mandate, though. Ontario is due for an election in 2018.
The Ontario government says it's acting on recommendations in a report it commissioned on gender diversity on boards.
The report, conducted by Catalyst, says "Canada continues to lag behind other developed nations in terms of gender balance on corporate boards."
"Although more women than men graduate annually from Canada's universities and colleges, Canadian women continue to be underrepresented on boards and in senior management," the report says. "The challenges faced by women from diverse communities are even more pronounced."

The report said governments around the world have had success regulating gender parity on corporate boards, and that the Ontario government needs to lead by example if it wants the private sector to follow suit.
The Ontario government says it has accepted all 11 of the report's recommendations, including that which called for women to make up 40% of the province's appointments.

The report also recommended that by next year, private companies with one female director set a goal of 30% female board members and achieve it in the following three-to-five years. Companies with no female representation should appoint one woman, the report said.
Already in Ontario, publicly listed companies have to adhere to a "comply or explain" regime the government says encourages companies to increase the number of women in their highest ranks.

On Monday, Ted McMeekin resigned as a minister to "make room at the table" for more women in Wynne's cabinet.

Emma Loop is a political reporter for BuzzFeed News and is based in Washington, DC. PGP fingerprint: 4A39 DD99 953C 6CAF D68C 85CD C380 AB23 859B 0611.
Contact Emma Loop at emma.loop@buzzfeed.com.
Got a confidential tip? Submit it here.