Black And Indigenous People Are Severely Over-Represented In Canadian Prisons
Canada's prison watchdog also says solitary confinement for severely mentally ill prisoners should be banned.
The number of black people in Canadian federal prisons grew by nearly 70% over the past decade, while the Indigenous prisoner population grew by more than half, Canada's prison watchdog says.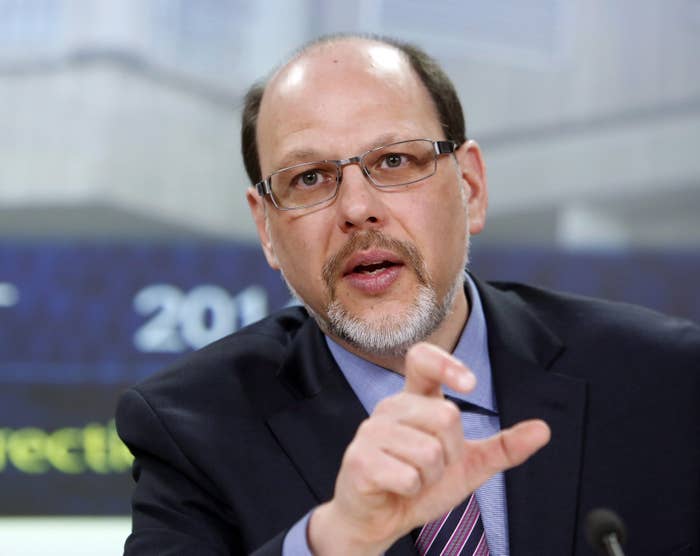 Howard Sapers, Correctional Investigator of Canada, tabled yet another alarming annual report in Parliament on Thursday, saying that the safety of Canada's prisons has "progressively deteriorated."
"The number of use of force incidents have almost doubled, admissions to administrative segregation increased by 15.5%, incidents of prison self-injury have tripled, prison crowding hit all-time highs and parole grant rates bottomed out," the report says.
Among 18 recommendations, Sapers wants the Correctional Service of Canada to ban the use of solitary confinement — which is only supposed to be used when absolutely necessary — altogether for severely mentally ill prisoners.
The correctional service relies too heavily on administrative segregation to manage mentally ill, self-injurious, and suicidal prisoners, Sapers said.
Sapers also warned about the over-representation of minorities in prisons. The number of federally incarcerated black offenders grew by 69% between 2005 and 2015, his report says. The incarceration rate for black people is now three times higher than their representation rate in the general public.
Sapers told reporters that poverty, colonialism, and other systemic issues are to blame. "We know that a history of disadvantage follows Indigenous people of Canada into prison and often defines their outcomes and their experiences," he said.

The report says that what's "even more distressing" is that Indigenous women now make up more than 35% of the prison population and are 17 times more likely than other female prisoners to self-injure.

Moreover, black and Indigenous offenders are more and more involved in use-of-force incidents with prison staff, the report says.

"Aboriginal offenders accounted for 30.8% of all use of force incidents reviewed, an increase of 2.3% over last fiscal year."
"Black offenders accounted for 14.9% of all reviewed use of force incidents, an increase of 2.3% compared to last year."
Along with mentally ill women, they're also more likely to end up in solitary confinement and stay there longer.
Sapers said the use of segregation — which typically involves little human contact for 23 hours per day in a room no bigger than a bathroom — has dropped since new Liberal Prime Minister Justin Trudeau ordered his cabinet to curb its use.

But the report says 14 — nearly half — of prison suicides between 2011 and 2014 took place in segregation units, which are supposed to be safe and well-monitored.

Five of those people, most of whom had known mental health problems, had been in solitary confinement for more than 120 days.
Overall, male and female inmates are hurting themselves more now, the report says.

The report says prisoners' needs have become more complex in recent years due to a mix of factors, including rising age, mental health issues, and substance abuse problems.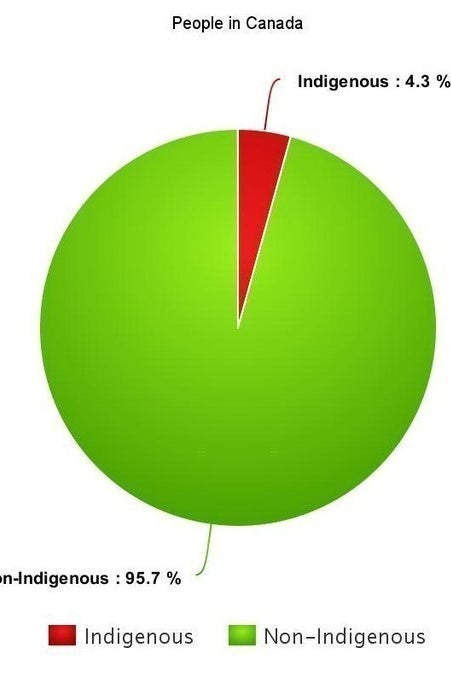 Nearly 70% of all female prisoners have reported being sexually abused in the past, the report says, while 86% said they had been physically abused.
Meanwhile, the cost of keeping people locked up has spiked. Between 2003 and 2013, Canada spent 70% more on its federal correctional system, despite the dropping crime rate.

The Correctional Service of Canada's annual budget is more than $2 billion.
In a response to the annual report, the correctional service pointed to its pre-existing programs and initiatives, and said it will be proposing changes to the laws governing the use of segregation.