The Canadian military is trying to get more of its members to report sexual assaults by allowing them to do so without their superiors or Military Police finding out.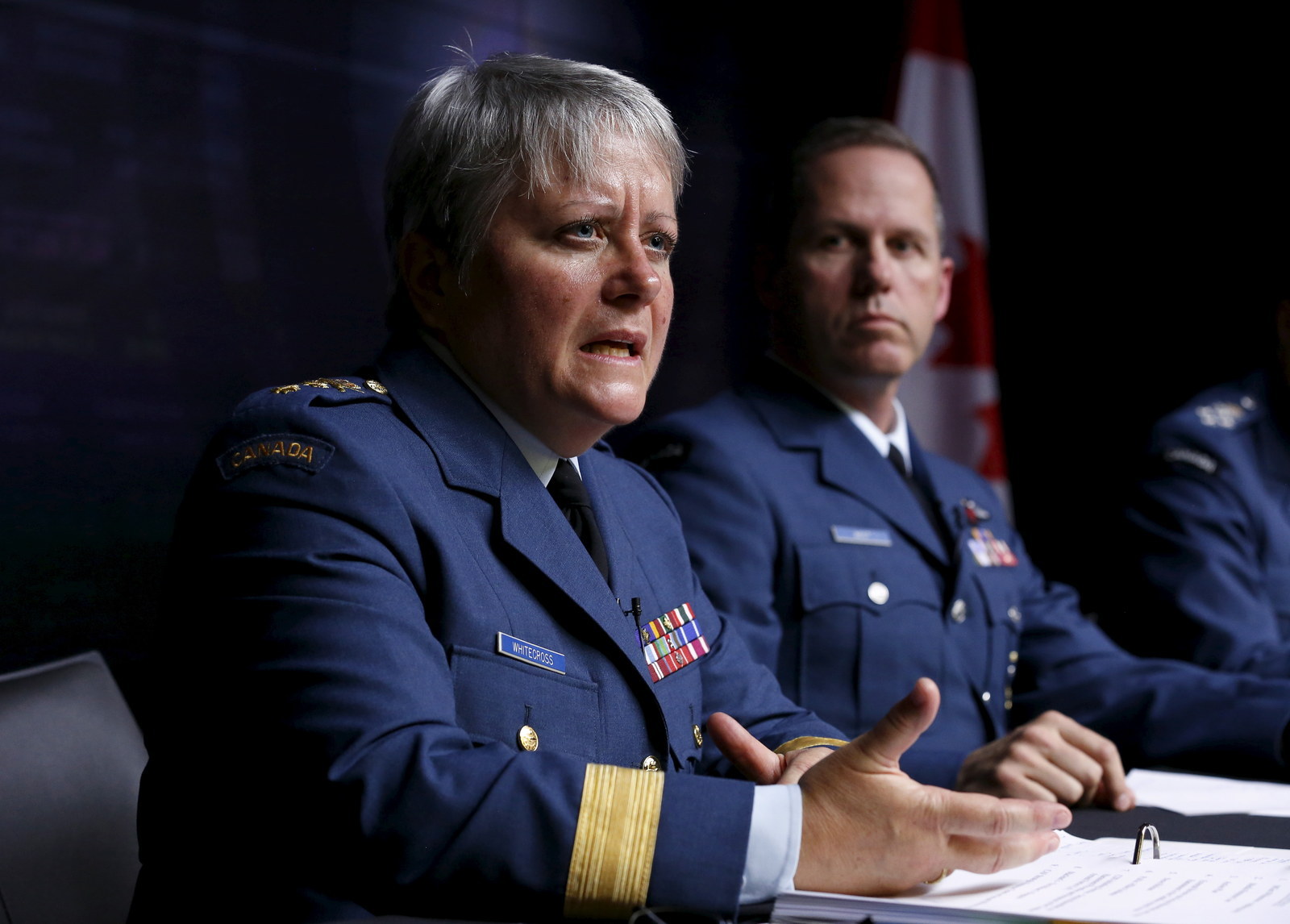 Listed as "under development" in a presentation given to senior officials by the military's highest-ranking woman in August, so-called "restricted reporting" would let members report incidents confidentially to a newly-opened sexual misconduct office.
"The aim is to encourage members, who may not otherwise report, to come forward to receive appropriate medical treatment and support services," the notes for a presentation given by Lieutenant-General Chris Whitecross say.
The notes, obtained by BuzzFeed Canada under access to information laws, say that both the American and Australian militaries have this type of reporting in place. During recent consultations, they told Canadian authorities that it increased the number of people who came forward, according to the notes. In some cases, restricted reports eventually became unrestricted.
It now appears that confidential reporting at the Sexual Misconduct Response Centre — which opened in September — has become a reality.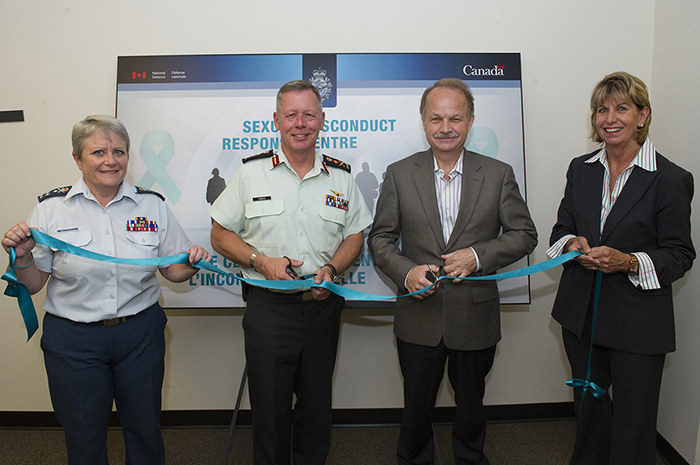 "All client information is confidential and strictly safeguarded among SMRC staff unless disclosure is required by law or at the request of the client," the centre's website reads.
BuzzFeed Canada requested an interview with the military last week. Capt. Lynne Patterson said the sexual misconduct response team would not be speaking with media until the new year.

The Ottawa Citizen recently reported that since opening, the misconduct centre has received 38 calls about sexual offences, and five criminal investigations have been launched.
Last year, Statistics Canada found that one in 13 full-time female Canadian Forces members had been sexually assaulted.
Introducing confidential reporting corresponds with one of the recommendations from last spring's external review into sexual misconduct in the Canadian military.
The review found that there was "an underlying sexualized culture" that was hostile toward women and LGBTQ members, victims didn't have the resources they needed, and sexual assault was underreported.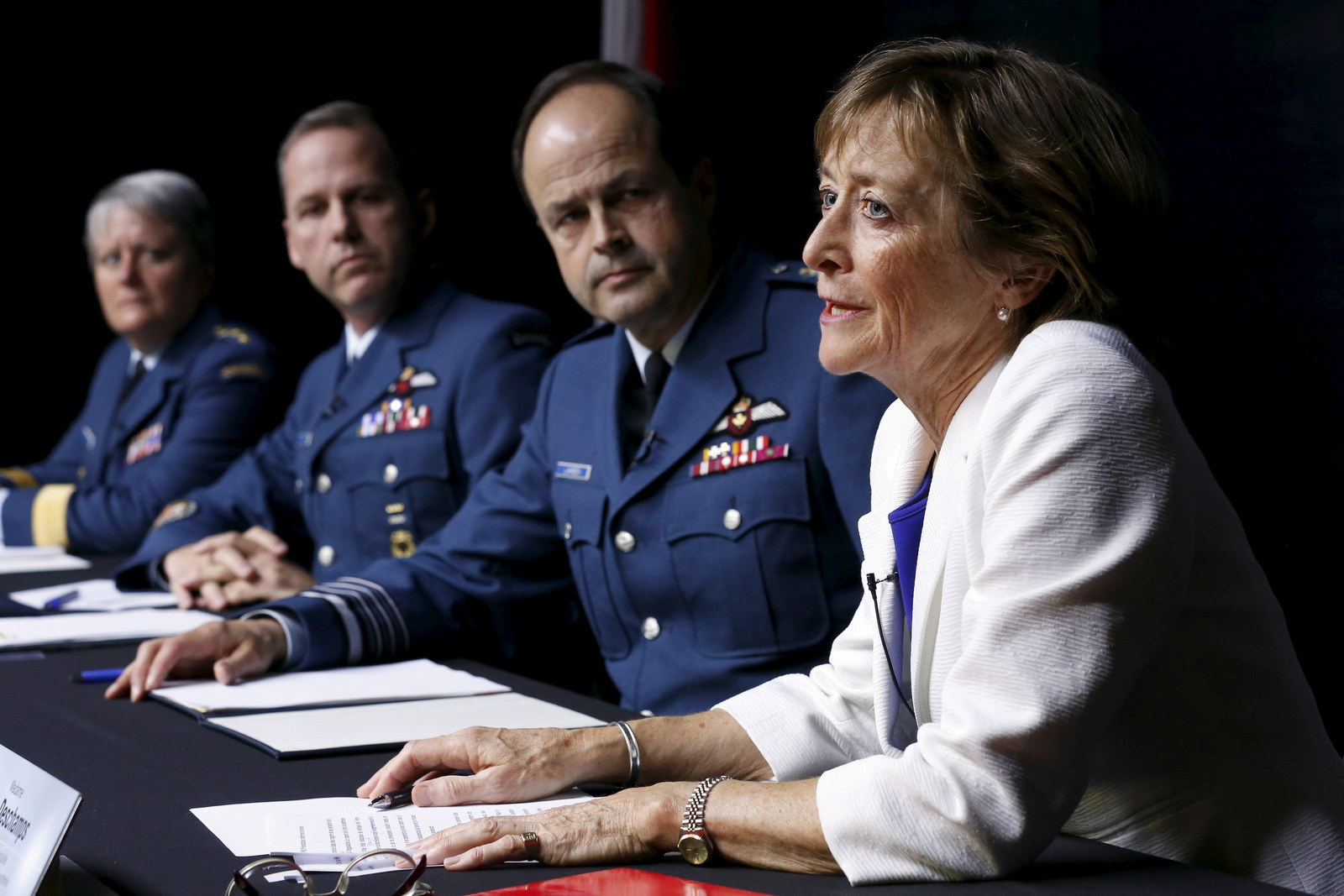 Author Marie Deschamps, a former Supreme Court of Canada justice, made 10 recommendations, among which were creating an independent reporting centre and allowing members to report sexual assaults confidentially.
Originally, it appeared the military — under former Chief of the Defence Staff Gen. Tom Lawson — might ignore those recommendations.
Some of those in the ranks were also reportedly mocking Operation Honour, the response's official title, by calling it "hop on her."
But Whitecross, who's in charge of the military's response to the review, and new Chief of the Defence Staff Gen. Jonathan Vance have since said they plan on implementing all 10 recommendations.
The new response centre's website says it "operates outside the chain of command" and reports to the military's civilian side, which Whitecross has previously said qualifies it as independent.
However, her August presentation notes said that the Americans and Australians indicated the response centre "should include military personnel within the structure." The notes said that support centres in those countries "are a key component" but do not replace the chain of command.
The presentation notes also said the military was considering introducing a process called "restorative engagement" through which victims would get the chance to talk to a senior military leader about "the personal impact of a sexual misconduct."
"The aim is to provide members an opportunity to have a senior leader listen to them, acknowledge and recognize their experience," the notes say.
The biggest piece of advice from Canada's allies, though, was "don't rush."
"If you are looking for quick fixes," the presentation says, "you will make important mistakes and need to start over…"
Emma Loop is a political reporter for BuzzFeed News and is based in Washington, DC. PGP fingerprint: 4A39 DD99 953C 6CAF D68C 85CD C380 AB23 859B 0611.
Contact Emma Loop at emma.loop@buzzfeed.com.
Got a confidential tip? Submit it here.