Prime Minister Justin Trudeau has formally apologized on behalf of the Canadian government for turning away a boat of more than 300 mostly Sikh passengers a century ago.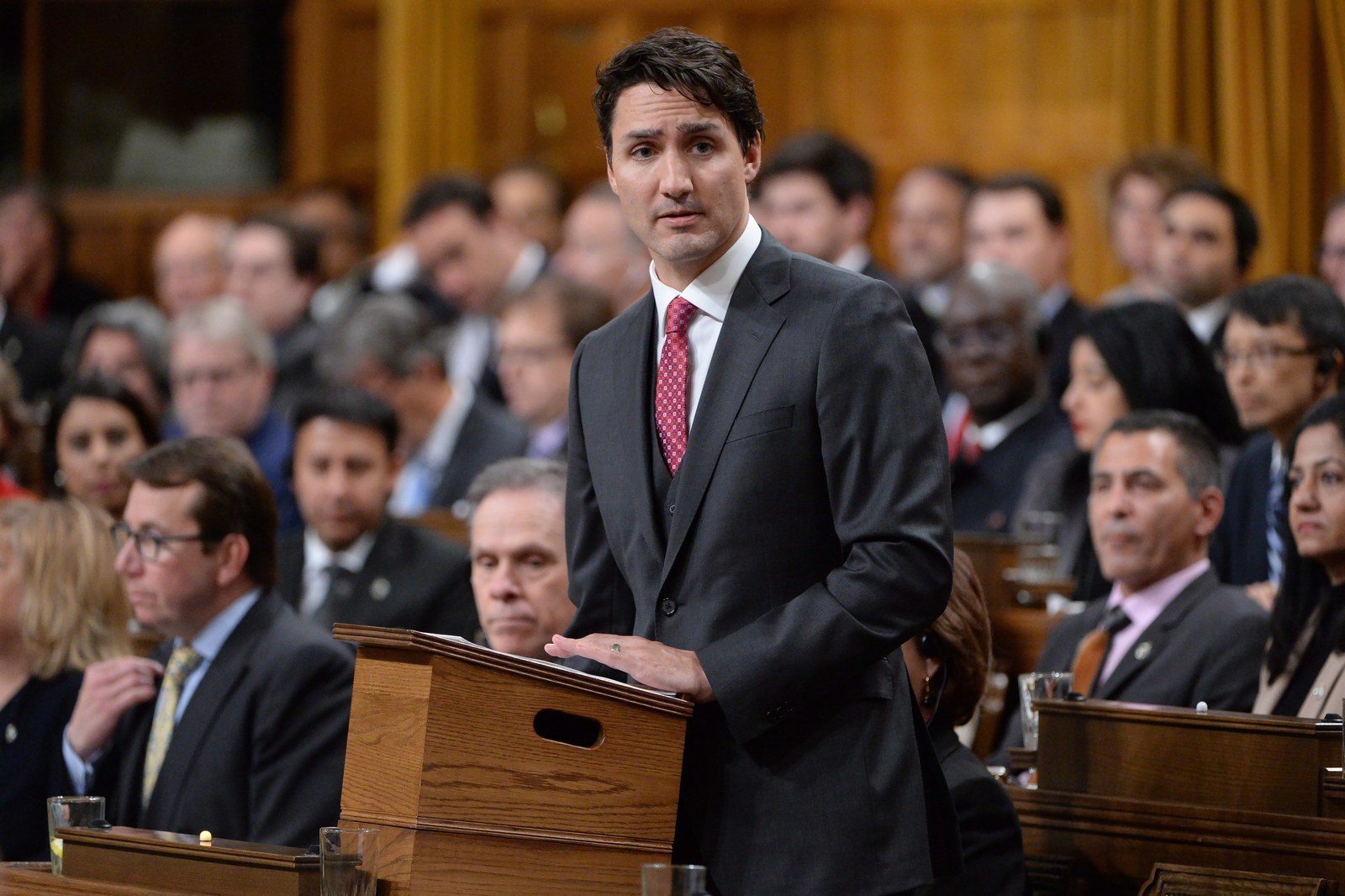 In 1914, the Komagata Maru steamship arrived in Vancouver carrying 376 Sikh, Muslim, and Hindu passengers from India.

"Those passengers, like millions of immigrants to Canada since, came seeking better lives for their families. Greater opportunities. A chance to contribute to their new home," Trudeau told the House of Commons on Wednesday.
"Those passengers chose Canada. And when they arrived here, they were rejected."
The passengers were denied entry because of a discriminatory law at the time that didn't allow for immigrants to make stops on their way to Canada. Only those who'd made direct passage were allowed to enter the country. The law prevented people from faraway places — such as South Asia — from coming to Canada, because the trip couldn't be made in one leg.
In the end, only about 20 passengers aboard the Komagata Maru were allowed to enter the country. The boat and the rest of its passengers languished in the harbour for 2 months, until they were forced to return to India.
Upon returning to Calcutta, 19 of the passengers died in a gunfight with local police forces, and many more were arrested and thrown in jail.
"Canada cannot solely be blamed for every tragic mistake that occurred with the Komagata Maru and its passengers," Trudeau said. "But Canada's government was, without question, responsible for the laws that prevented these passengers from immigrating peacefully and securely."

"For that, and for every regrettable consequence that followed, we are sorry."
Before apologizing, Trudeau thanked those who have helped bring attention to the issue, including former prime minister Stephen Harper, who offered an informal apology in 2008.
Trudeau also pointed to Minister of National Defence Harjit Sajjan, who was the first Sikh commander of the same military regiment that turned the Komagata Maru away.
"A century ago, the minister's family might well have been turned away from Canada," Trudeau said. "Today, the minister sits beside us, here, in this House."
Opposition Leader Rona Ambrose welcomed Trudeau's apology and also acknowledged the work of the former Conservative government on recognizing the incident.
NDP Leader Tom Mulcair welcomed the apology as well, but said it was important to remember that this kind of thing still happens, citing the MV Sun Sea incident in 2010.
You can read the text of Trudeau's apology here.

Emma Loop is a political reporter for BuzzFeed News and is based in Washington, DC. PGP fingerprint: 4A39 DD99 953C 6CAF D68C 85CD C380 AB23 859B 0611.
Contact Emma Loop at emma.loop@buzzfeed.com.
Got a confidential tip? Submit it here.