The 15 Most Important Things That Happened In The First Canadian Election Debate
Everything you need to know about what happened at the #macdebate.
Canada's four main political leaders faced off in a two-hour televised debate Thursday night, the first of the 2015 federal election campaign.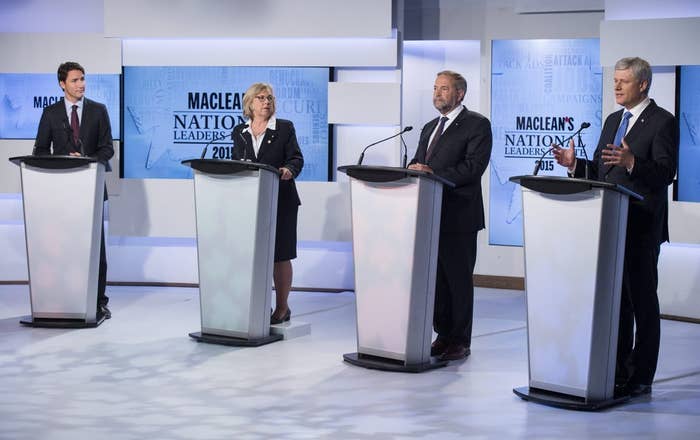 1.
Green party Leader Elizabeth May delivered a fiery shot at Prime Minister Stephen Harper: "You sold us down the river in Asia."
2.
She also aggressively pursued NDP Leader Tom Mulcair over his position on the Kinder-Morgan pipeline. She demanded he say definitively whether he opposes it.
3.
Harper effectively withstood economic criticisms from all three of his opponents. They cited his Conservative government's repeated budget deficits and signs from banks that the country is teetering toward recession.
4.
"What's your number?" Mulcair cheekily asked Trudeau during an exchange about separatism, demanding the Liberal leader state how many votes he thinks are required to split up the country.
Trudeau responded:
5.
Despite — somewhat surprisingly — coming out strong on national security, Trudeau admitted his support for the Tories' controversial Bill C-51 was perhaps "naïve."
6.
But, overall, his sass game was strong. He repeatedly told Harper, "Nobody believes you."
7.
Trudeau also accused "this government, that likes to wrap itself in the flag," of mistreating veterans.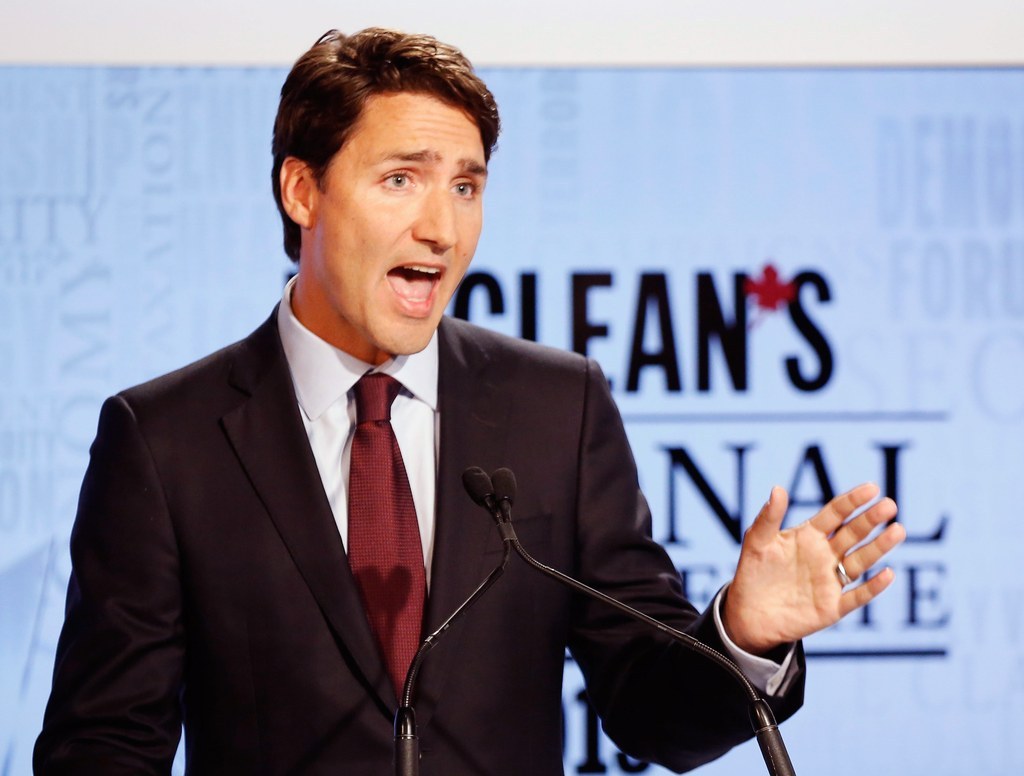 8.
Basically, ✋🏼
9.
Mulcair seemed highly chill at times, but unleashed his own sass when the whole Senate thing came up.
10.
Moderator Paul Wells asked a tough question on the same topic: Will the prime minister apologize for appointing many of the Senators who now find themselves in hot water?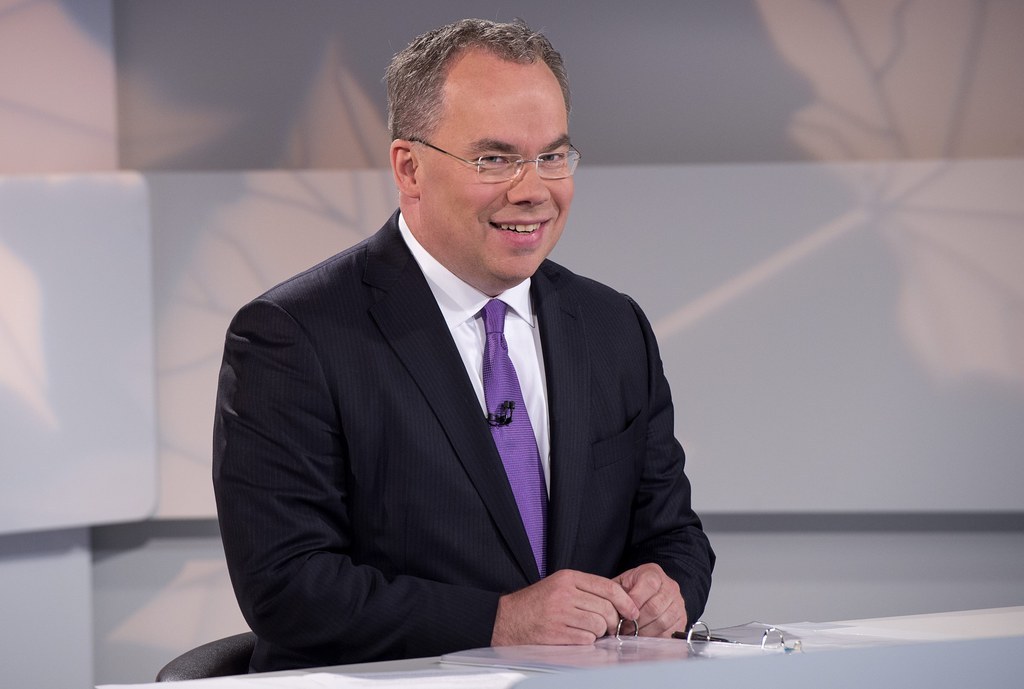 11.
He also said:
12.
Harper admitted to ordering the Senate to kill a bill on carbon limits that passed in the House of Commons.
13.
Mulcair came hard at Harper over his government's alleged anti-Islam messaging (without actually using the word) by citing a Conservative backbencher's comments on Muslim women.
14.
Lastly, Trudeau's attempt at a long pause to cap off his closing statement backfired when Wells cut the former drama teacher off, thinking he was done.
Yes, they argued hard. But look at all those smiles at the end.