A major standoff in the Senate ended Tuesday as Conservative senators used their majority to pass a much-criticized union transparency bill.
Bill C-377, which will force unions to open their books to the public, was passed 35 to 22. Proposed amendments to the bill were all defeated.
Conservatives celebrated the victory.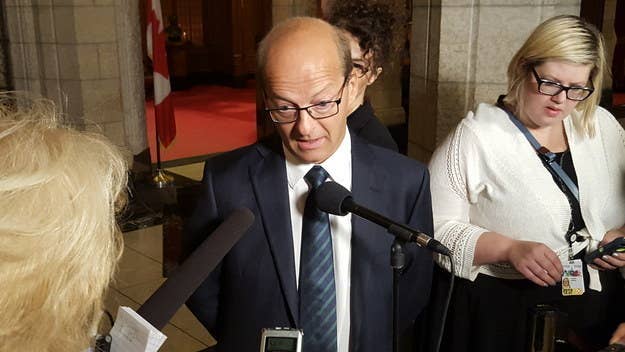 The bill received heavy criticism from experts at committee hearings, the federal privacy commissioner, seven provinces, opposition parties, and Conservative senators, some of whom voted to kill C-377.
Carignan defended C-377 as a good bill that will uphold the rights of workers to know how their dues are spent.
He said those who support the bill will applaud the Senate while those who oppose it will accuse the Senate of being useless.
"We cannot judge an institution [based on whether] we agree with you or not," he said.
Carignan said he was very satisfied with the session and senators performed their role as a body for sober second thought.
"We adopted a lot of legislation, good bills and it's the last one, so we are very happy," he said.
Liberal Senate Leader James Cowan had a much different take.