Veterans are over-represented in Canadian prisons and may not be getting the mental health services they need, internal documents say.
According to a November 2015 briefing note for Correctional Investigator Howard Sapers, the number of veterans in the federal correctional system is 1.5 times higher per capita than the number of veterans within the entire Canadian population.
But this is only a best guess, because the Correctional Service of Canada does not regularly track the number of veterans in its prisons.
The briefing note — obtained through access to information laws — was a follow-up to an Oct. 29 meeting between representatives from Sapers' office, the Office of the Veterans Ombudsman (OVO), and the National Defence Ombudsman.
During the meeting, those from the Veterans Ombudsman's office said the biggest challenge is getting former soldiers the health services to which they're entitled — "specifically with respect to mental health services for those affected with PTSD" — without really knowing how many veterans are behind bars.
"This means that OVO staff deal with federally incarcerated on a one on one basis, with limited knowledge of the exact number of veterans in the system and of CSC policies and practices," the document says.
"Participants at the meeting agreed that as a starting point, there needs to be better offender data on military history," the briefing note says.
Researchers have only studied the number of veterans in Canadian prisons once in recent years. That study, published in 2010, found that 2.8% of federal offenders were veterans.
That worked out to 626 veterans in the system: 383 behind bars and 243 on parole or statutory release.
Sapers' office used the rate from 2010 to calculate the figures contained in the briefing note.

But Sapers told BuzzFeed Canada he believes the rate has increased since 2010, and that right now, there are about 700 former soldiers behind bars alone.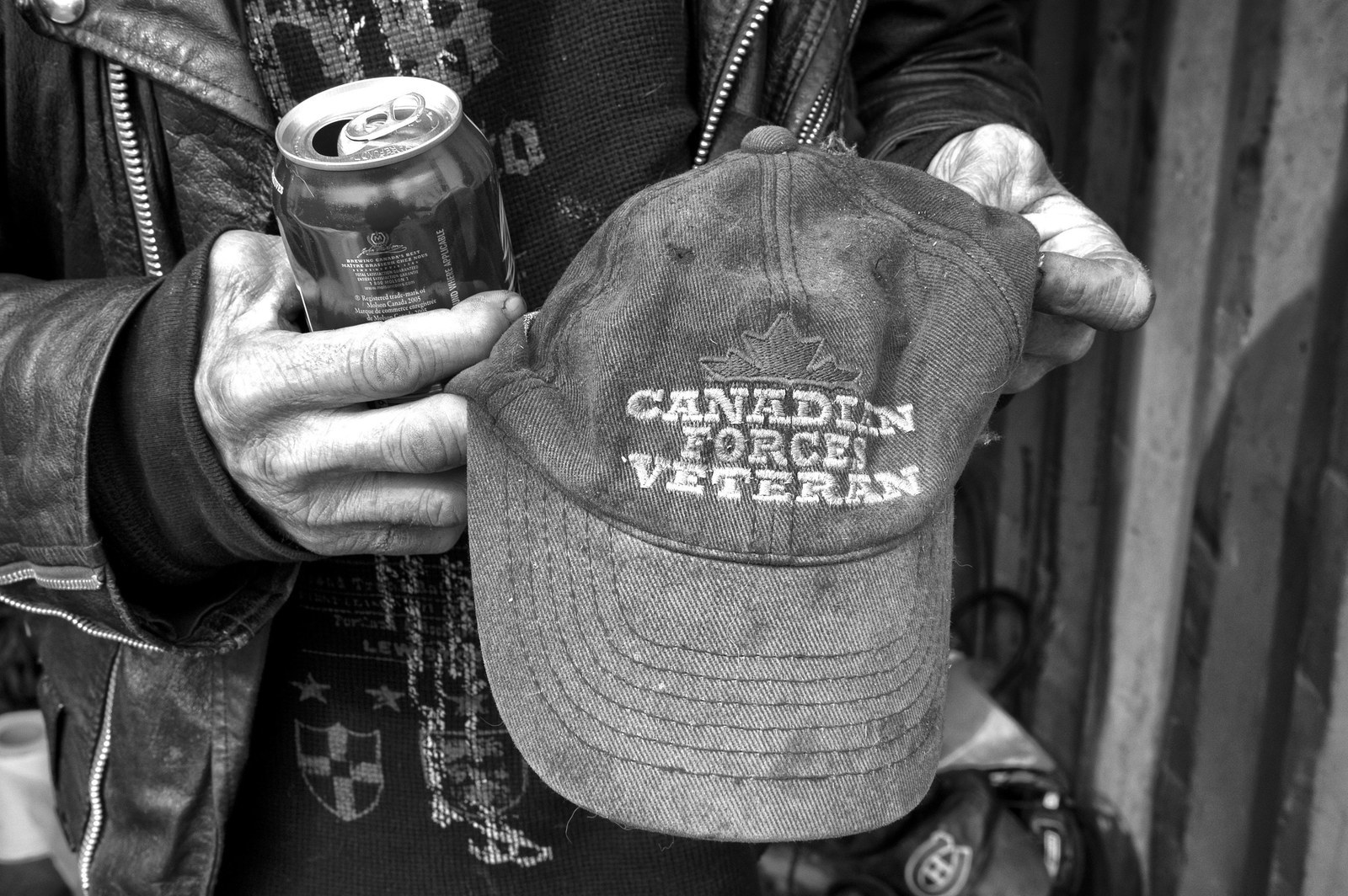 "Even though we don't have the most reliable data, we believe that about...5% of the carceral population have previous military service," he said.

He says his office has been trying to get a more accurate picture by mining databases that might indicate offenders' past military experience.

Spokesperson Jon Schofield said the data-collecting issue "is being actively addressed" by the correctional service. In an email, he said CSC is working on changing its intake process so that veterans and their health needs will be identified from the get-go.
CSC isn't saying when that will happen, though. In a letter to Sapers provided to BuzzFeed Canada, CSC Commissioner Don Head said tracking veterans "remains an upcoming priority" and that staff are being briefed on identifying former soldiers.
Sapers' office is also looking into whether there any links between the over-representation of veterans in prisons and mental health, substance abuse, employment, and other factors.
"I have personally and my staff have encountered individuals who have previous military experience that find their way into federal corrections and have disclosed to us that their conflict with the law is somehow bound up with their experiences in the Canadian Armed Forces," Sapers said.
"There may be some things that can be done to help the transition between military life and civilian life that could help prevent criminal activity," he added.
This week The Canadian Press reported that roughly 2,250 veterans are homeless, according to government data.
That data, like the data on veterans in prison, was first requested by former Veterans Ombudsman Pat Stogran more than five years ago. He told The Canadian Press he was "gob-smacked" it took so long to compile the numbers.
The Office of the Veterans Ombudsman did not respond to an interview request.
Emma Loop is a political reporter for BuzzFeed News and is based in Washington, DC. PGP fingerprint: 4A39 DD99 953C 6CAF D68C 85CD C380 AB23 859B 0611.
Contact Emma Loop at emma.loop@buzzfeed.com.
Got a confidential tip? Submit it here.