Canada's political leaders made emotional statements after news broke late Wednesday night that the family of Alan Kurdi, the Syrian boy found dead on a Turkish beach, had been trying desperately to get to Canada.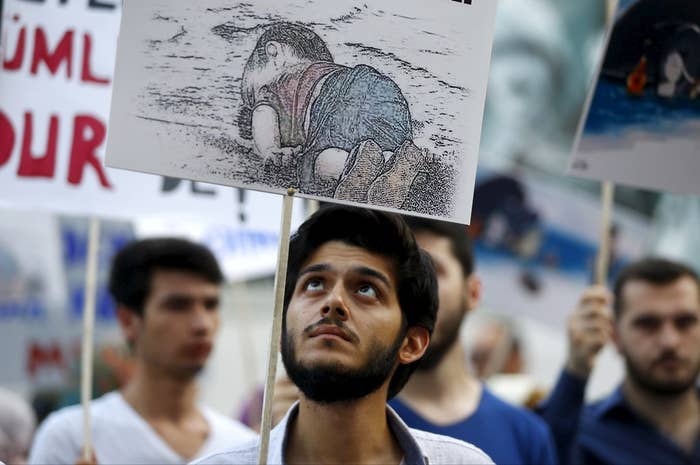 "As a dad and a grandfather, it's just unbearable that we're doing nothing," NDP Leader Tom Mulcair said while appearing to fight back tears.
Liberal Leader Justin Trudeau accused the country's immigration minister, Chris Alexander, of doing too little, too late. "You don't get to suddenly discover compassion in the middle of an election campaign," he told a crowd in Quebec.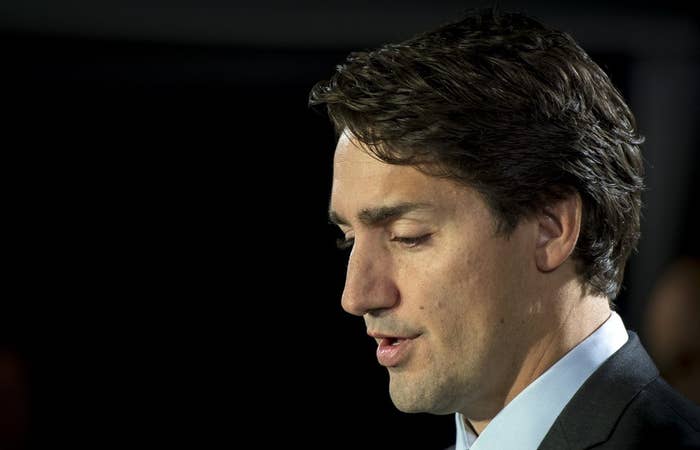 Prime Minister Stephen Harper, also appearing to fight back tears, said that when he first saw the photo of Alan, he and wife Laureen thought of their own son at that age.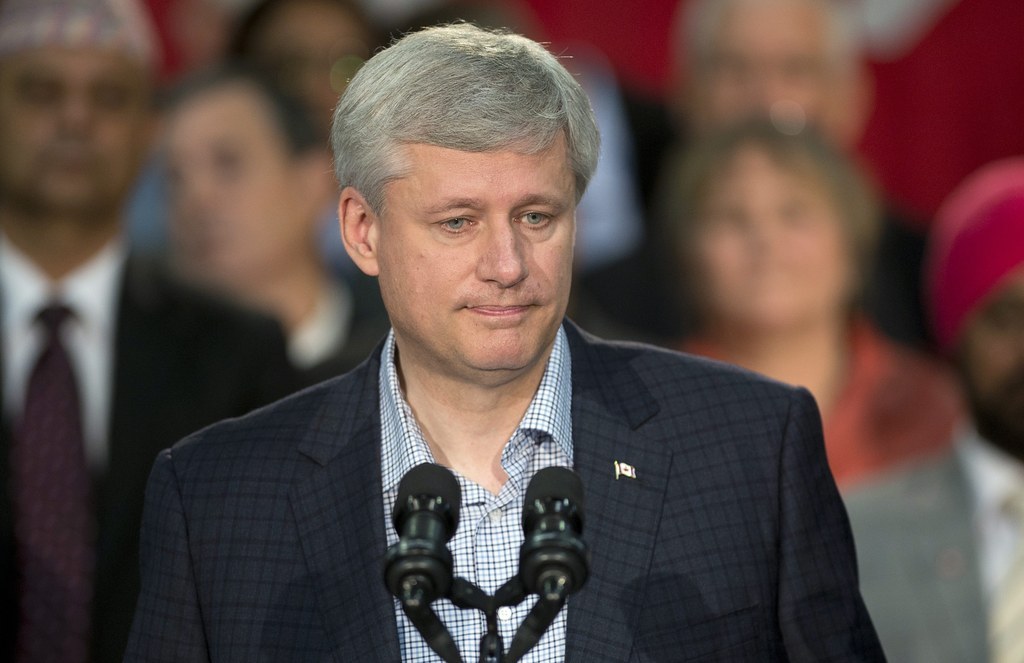 "It truly is a heartbreaking situation and a terrible tragedy," he said.
Harper repeated his government's previous commitment to take in an additional 10,000 refugees from the Middle East over the next four years. So far, Canada has allowed about 2,500 Syrian refugees into the country.
"We could drive ourselves crazy with grief," Harper said. "Obviously, we do what we can to help."
The Liberals and the NDP want Canada to accept more refugees at a faster rate.
The revelation that Alan's family was seeking refuge in Canada has shaken up the federal election campaign, with Alexander suspending his re-election efforts to return to the capital for an update on the Syrian refugee crisis.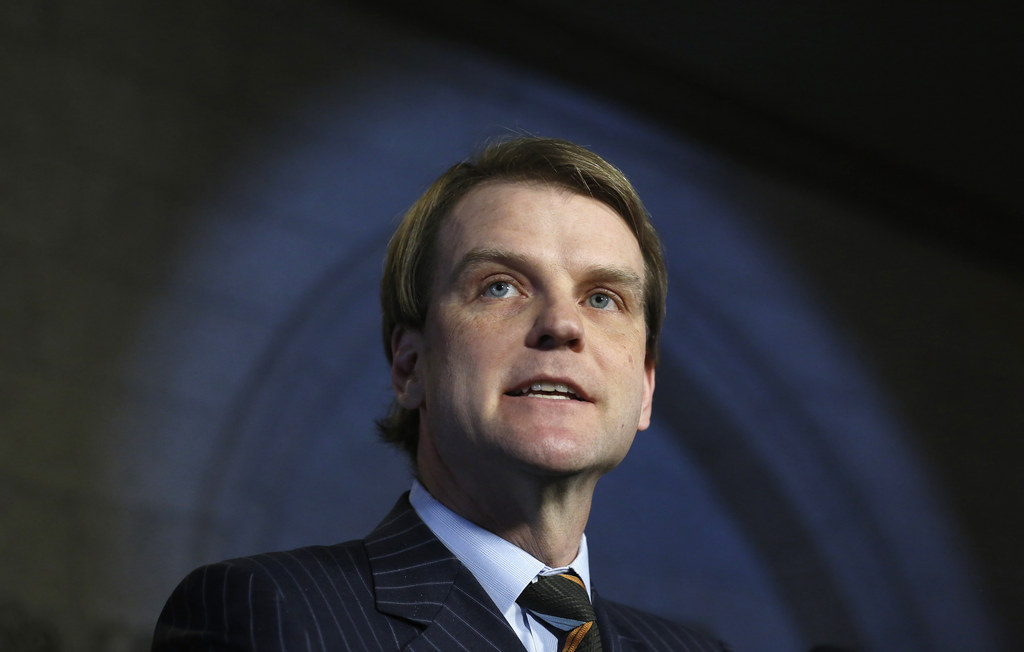 Early reports said the Canadian government had rejected an application from Alan's family, but the boy's paternal aunt, Tima Kurdi — who lives near Vancouver — and immigration authorities said that wasn't the case.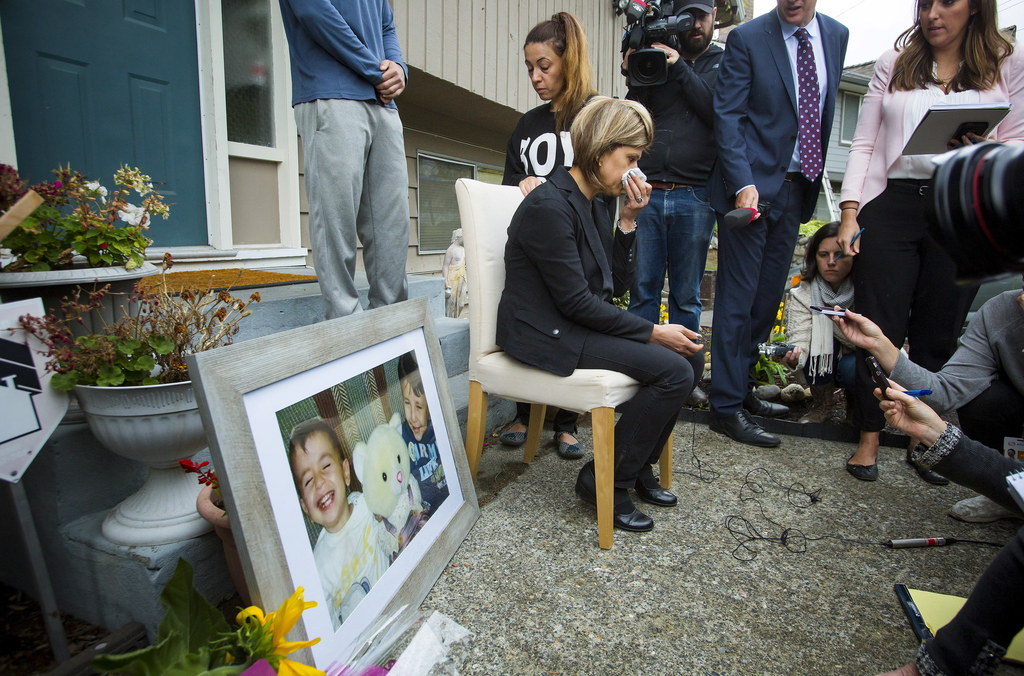 Citizenship and Immigration rejected an application from the family of her other brother, Mohammed, and his children.
She wanted to bring her whole family to Canada but was forced to do so incrementally because of the high costs and required paperwork. She would have applied for Alan's family next, she said.
She said she wrote Alexander a letter pleading him to help her family, and that her MP hand-delivered it to the minister.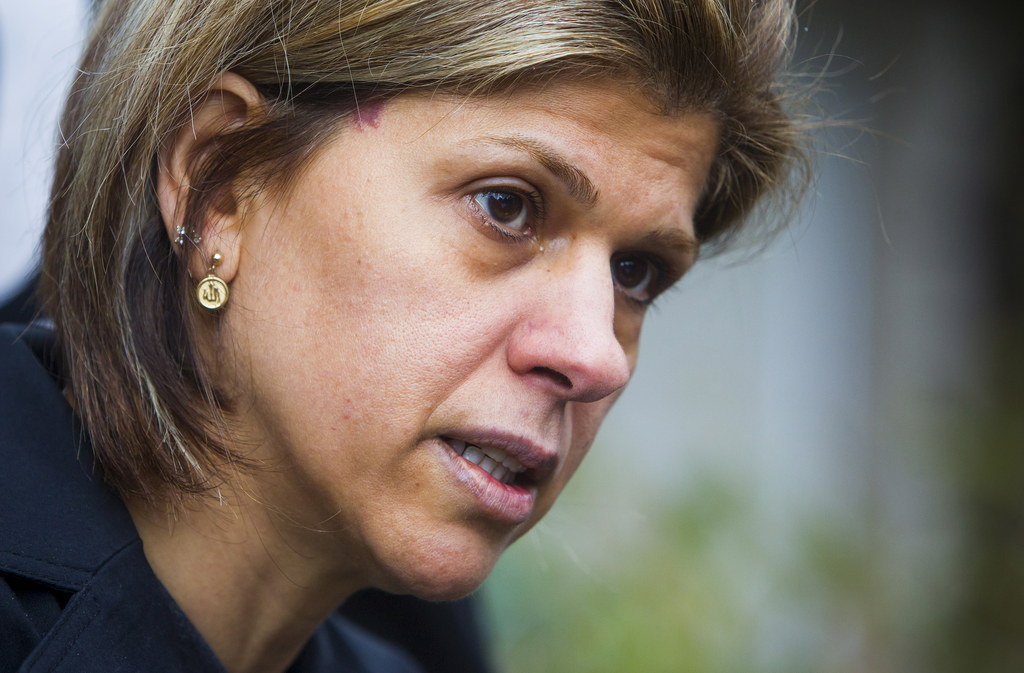 "And no response," she told reporters at a press conference in British Columbia.
Alan, his brother, and mother drowned when their boat capsized while en route to Greece. His father, Abdullah, survived.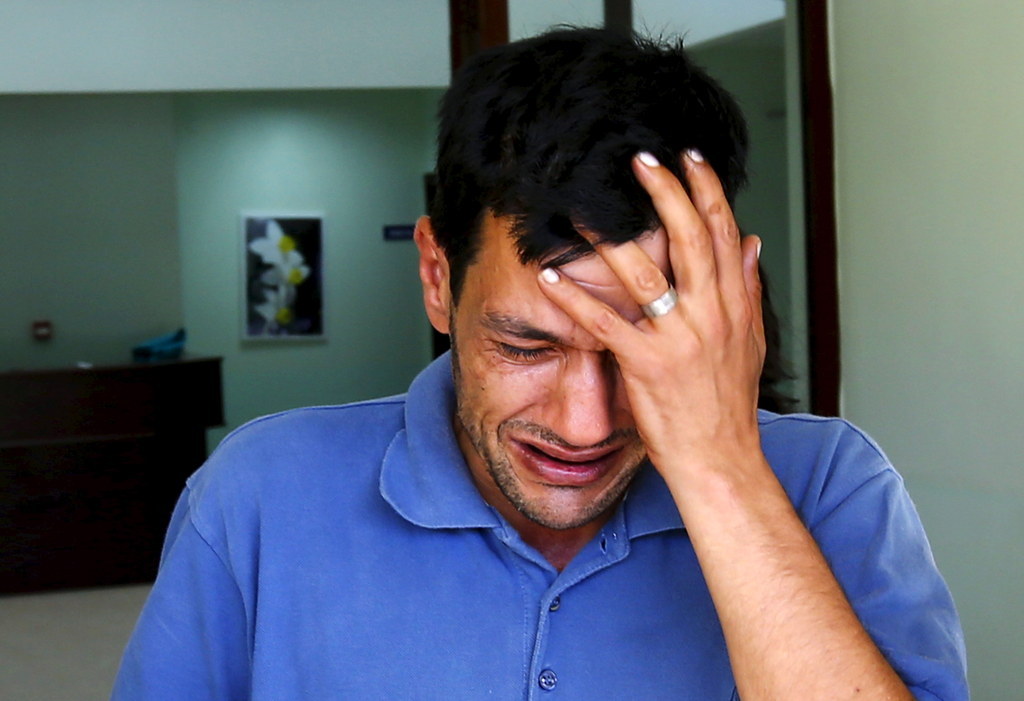 Hours before news about the Kurdi family's link to Canada broke, Alexander appeared on a live television panel to discuss the Syrian refugee crisis. When asked why the government isn't doing more to take in displaced Syrians, Alexander tried to place the blame on the media.
He also recently hung up during a radio interview while the host pressed him to answer a question about the number of government-sponsored refugees that had entered Canada.
On Thursday, Alexander appeared on the television program again and confirmed that he had received the letter from Tima Kurdi. He said he noted its urgency and passed it on to his department.
Her brother's application was then returned, he said, with a request for more documentation.
During his speech, Harper also indirectly criticized his opponents for not supporting Canada's involvement in the U.S.-led bombing campaign against ISIS in Syria and Iraq.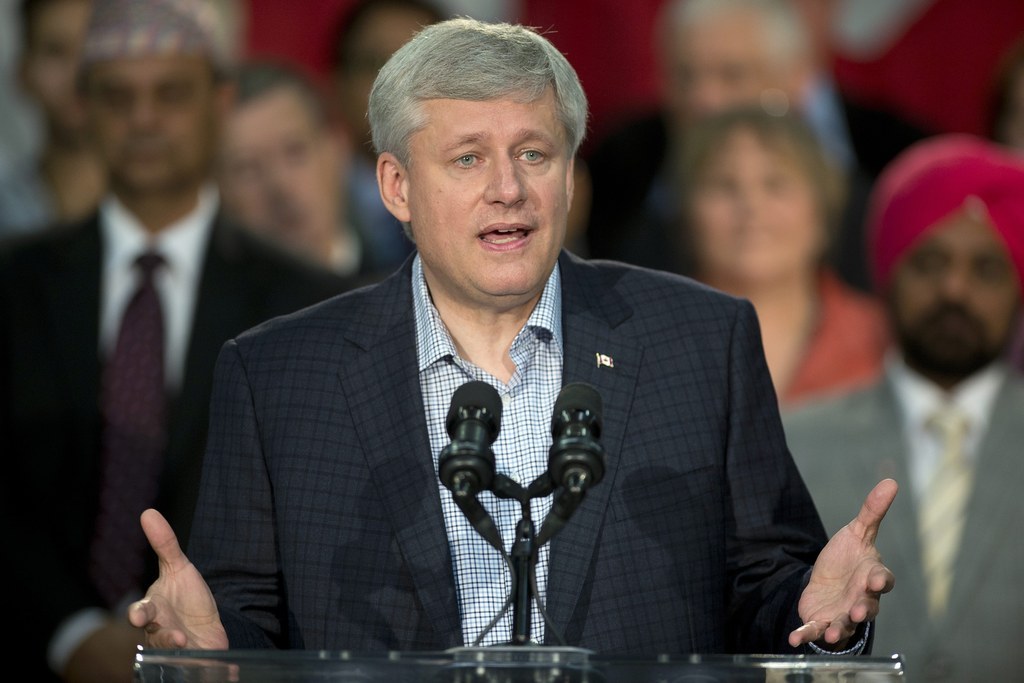 "I do not know how, for the life of me, you reach that kind of conclusion," he said.
He insisted that settling refugees is only one aspect of how the government is dealing with the crisis.
He did not, however, directly answer a question about why Canada wasn't doing more — like its allies — for refugees in light of the fact that the Syrian crisis started three years before the military campaign.
Mulcair said it "would be too easy" to start blaming individuals, while stating that Canada could and should immediately take in 10,000 Syrian refugees.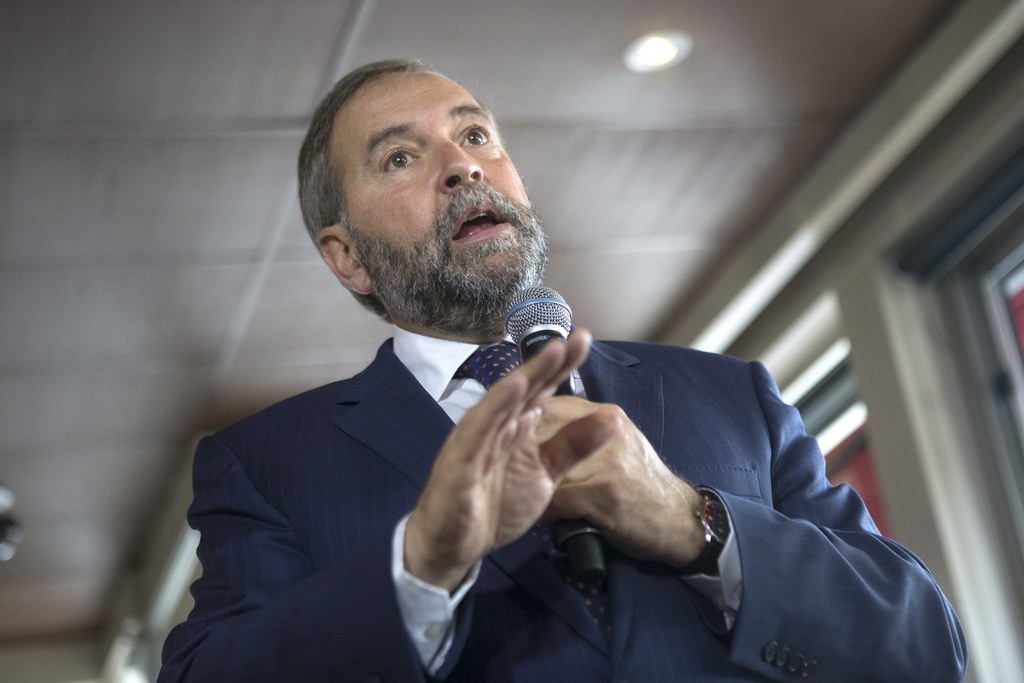 "Chris Alexander has a lot to answer for, but that's not where we are right now. We're worried about how we got here, how the collective international response has been so defective, how Canada has failed so completely," he said.
"How desperate do you have to be to take that risk with your kids?" he asked. "That desperation of the parents is what we should be asking ourselves about."