Canada's new cabinet was sworn in Wednesday at Rideau Hall, the official residence of the governor general.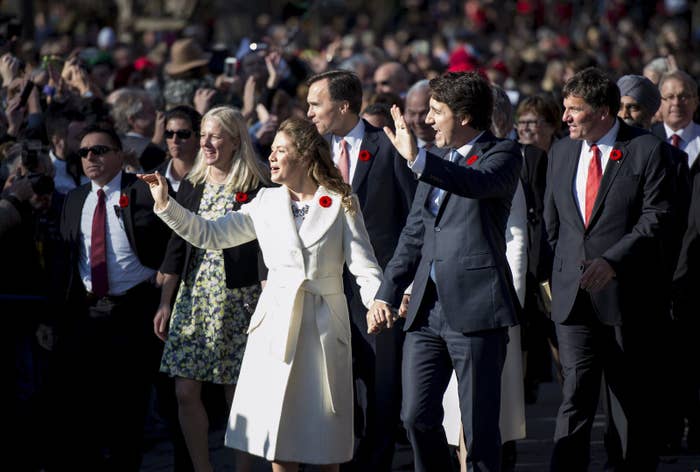 The Liberal cabinet is composed of 31 ministers, including Prime Minister Justin Trudeau. Of his 30 ministers, 15 are women, as Trudeau had promised to maintain gender parity in his cabinet.
Asked Wednesday why it was important he appoint an equal number of men and women to cabinet, Trudeau said: "Because it's 2015."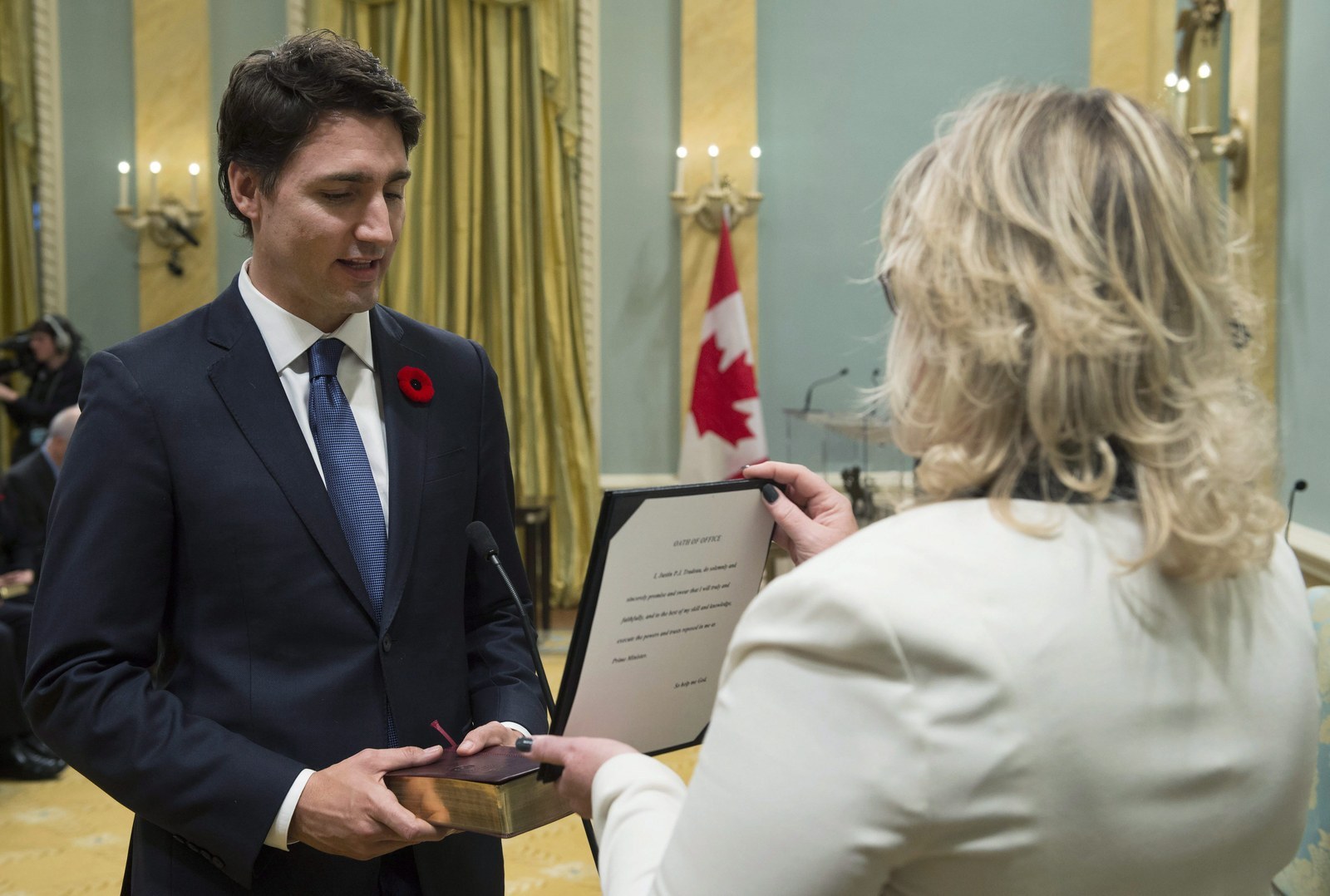 The cabinet features many fresh faces, visible minorities, and First Nations, including Jody Wilson-Raybould, the first aboriginal woman to become Minister of Justice and Attorney General of Canada.

"The diversity in cabinet is a reflection of the diversity that exists in our country," she later told reporters outside the House of Commons, adding that it's "empowering and brings new voices to the table for substantive discussions."
The group includes some familiar faces, such as the new minister of foreign affairs, Stéphane Dion, who was the leader of the party during the 2008 election. This was one of the biggest surprises of the day, as many had predicted he would be named environment minister.
Instead, Ottawa—Centre's Catherine McKenna, a newcomer, was named head of the re-named Environment and Climate Change portfolio.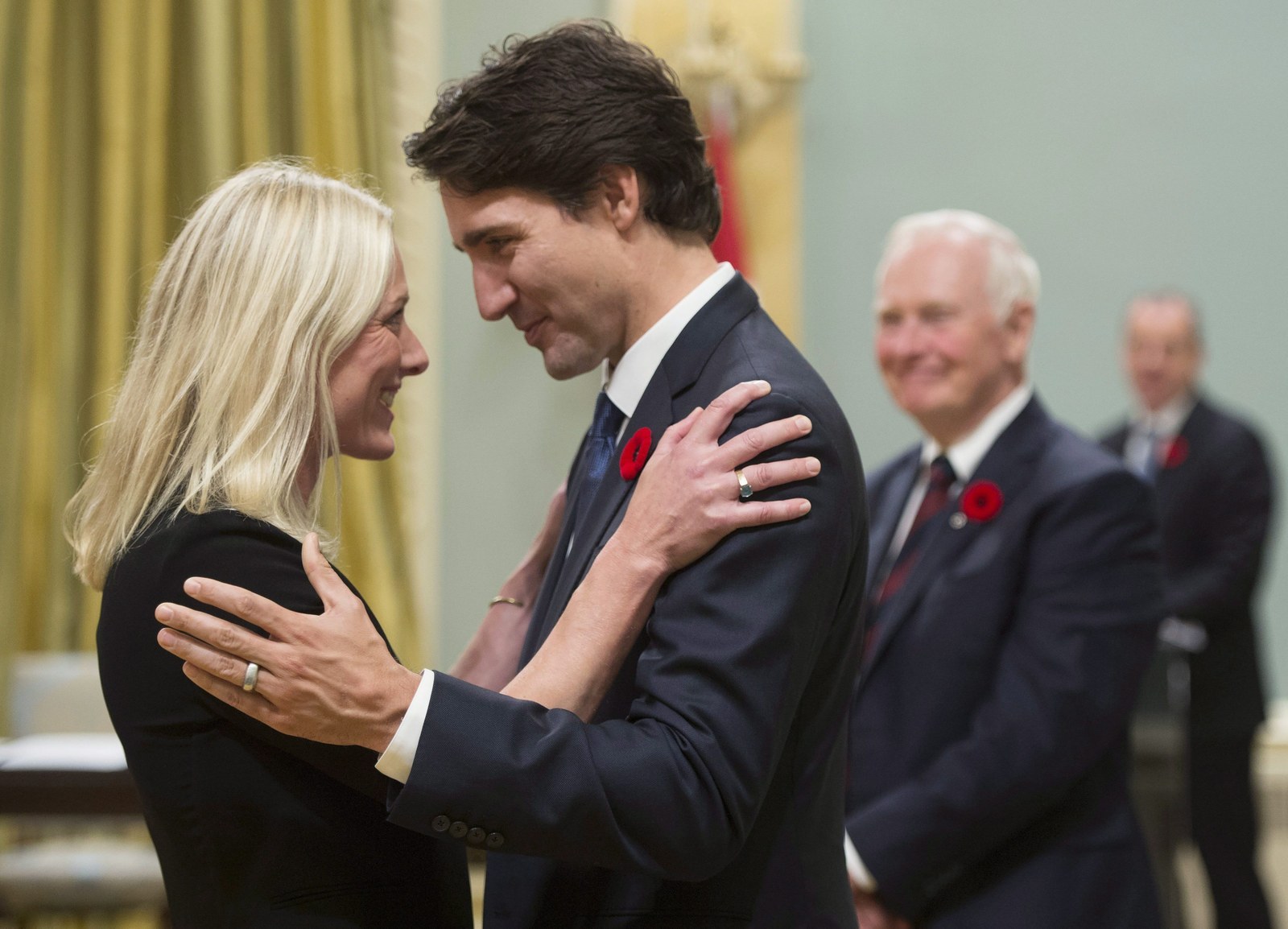 Veteran Liberal John McCallum will have his hands full with another re-named portfolio: Immigration, Refugees and Citizenship. The Liberals have promised to accept 25,000 Syrian refugees by the end of the year.
"It remains our firm objective," he told reporters on Parliament Hill.
Other big names include new Public Safety Minister Ralph Goodale, who will likely spearhead the Liberal government's changes to Bill C-51, Canada's controversial anti-terrorism legislation; newcomer Bill Morneau as finance minister; and another newcomer, decorated soldier Harjit Singh Sajjan, as minister of National Defence.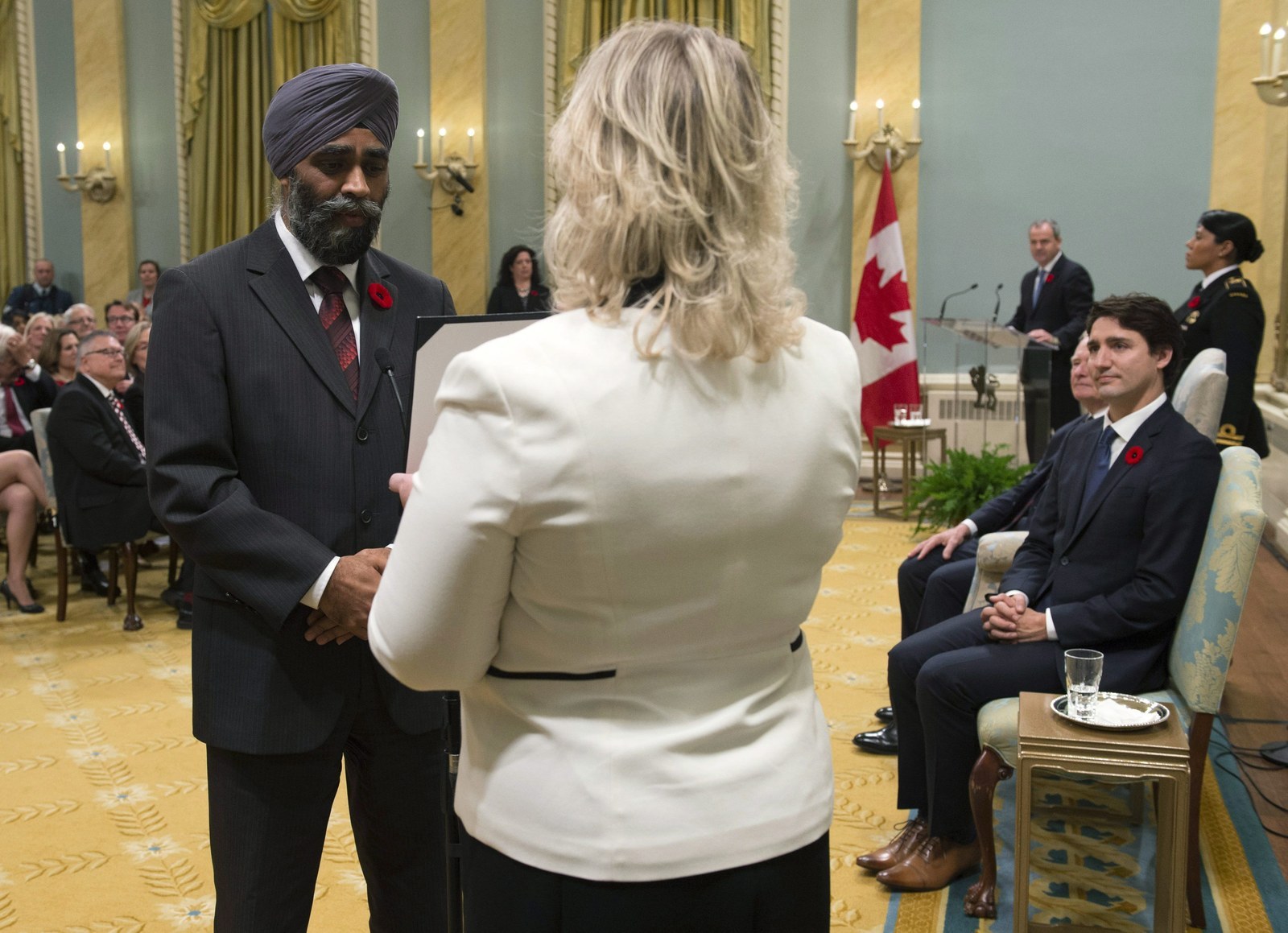 Some of the party's bigger names, such as longtime MPs Wayne Easter and Joyce Murray, former Toronto Police chief Bill Blair, and Lt.-Gen. Andrew Leslie, were left out of cabinet.
Dominic LeBlanc, the new Leader of the Government in the House of Commons, said the House will be recalled on Dec. 3. He said the throne speech, in which the government lays out its priorities, will be delivered the day after.
The government's first step, LeBlanc said, will be to pass legislation to cut taxes for middle-income earners and increase taxes on the wealthy.
Here's the full list:
Ralph Goodale: Minister of Public Safety and Emergency Preparedness

Lawrence MacAulay: Minister of Agriculture and Agri-Food
Stéphane Dion: Minister of Foreign Affairs
John McCallum: Minister of Immigration, Refugees, and Citizenship
Carolyn Bennett: Minister of Indigenous and Northern Affairs
Scott Brison: President of the Treasury Board
Dominic LeBlanc: Leader of the Government in the House of Commons
Navdeep Singh Bains: Minister of Innovation, Science and Economic Development
William Francis Morneau: Minister of Finance
Jody Wilson-Raybould: Minister of Justice and Attorney General of Canada
Judy M. Foote: Minister of Public Services and Procurement
Chrystia Freeland: Minister of International Trade
Jane Philpott: Minister of Health
Jean-Yves Duclos: Minister of Families, Children and Social Development
Marc Garneau: Minister of Transport
Marie-Claude Bibeau: Minister of International Development and La Francophonie
James Gordon Carr: Minister of Natural Resources
Mélanie Joly: Minister of Canadian Heritage
Diane Lebouthillier: Minister of National Revenue
Kent Hehr: Minister of Veterans Affairs and Associate Minister of National Defence
Catherine McKenna: Minister of Environment and Climate Change
Harjit Singh Sajjan: Minister of National Defence
MaryAnn Mihychuk: Minister of Employment, Workforce Development and Labour
Amarjeet Sohi: Minister of Infrastructure and Communities
Maryam Monsef: Minister of Democratic Institutions
Carla Qualtrough: Minister of Sport and Persons with Disabilities
Hunter Tootoo: Minister of Fisheries, Oceans and the Canadian Coast Guard
Kirsty Duncan: Minister of Science
Patricia A. Hajdu: Minister of Status of Women
Bardish Chagger: Minister of Small Business and Tourism
Emma Loop is a political reporter for BuzzFeed News and is based in Washington, DC. PGP fingerprint: 4A39 DD99 953C 6CAF D68C 85CD C380 AB23 859B 0611.
Contact Emma Loop at emma.loop@buzzfeed.com.
Paul McLeod is a politics reporter for BuzzFeed News and is based in Washington, DC.
Contact Paul McLeod at paul.mcleod@buzzfeed.com.
Got a confidential tip? Submit it here.