China's foreign minister is apparently a pretty sensitive guy.
Wang Yi was in Ottawa on Wednesday to meet with his Canadian counterpart, Foreign Affairs Minister Stéphane Dion.

During a press conference afterwards, a Canadian reporter asked about China's human rights record.
Wang lost it.
"I have to say your question is full of prejudice against China and arrogance," Wang said through a translator. "And I don't know where that is coming from. It is totally unacceptable."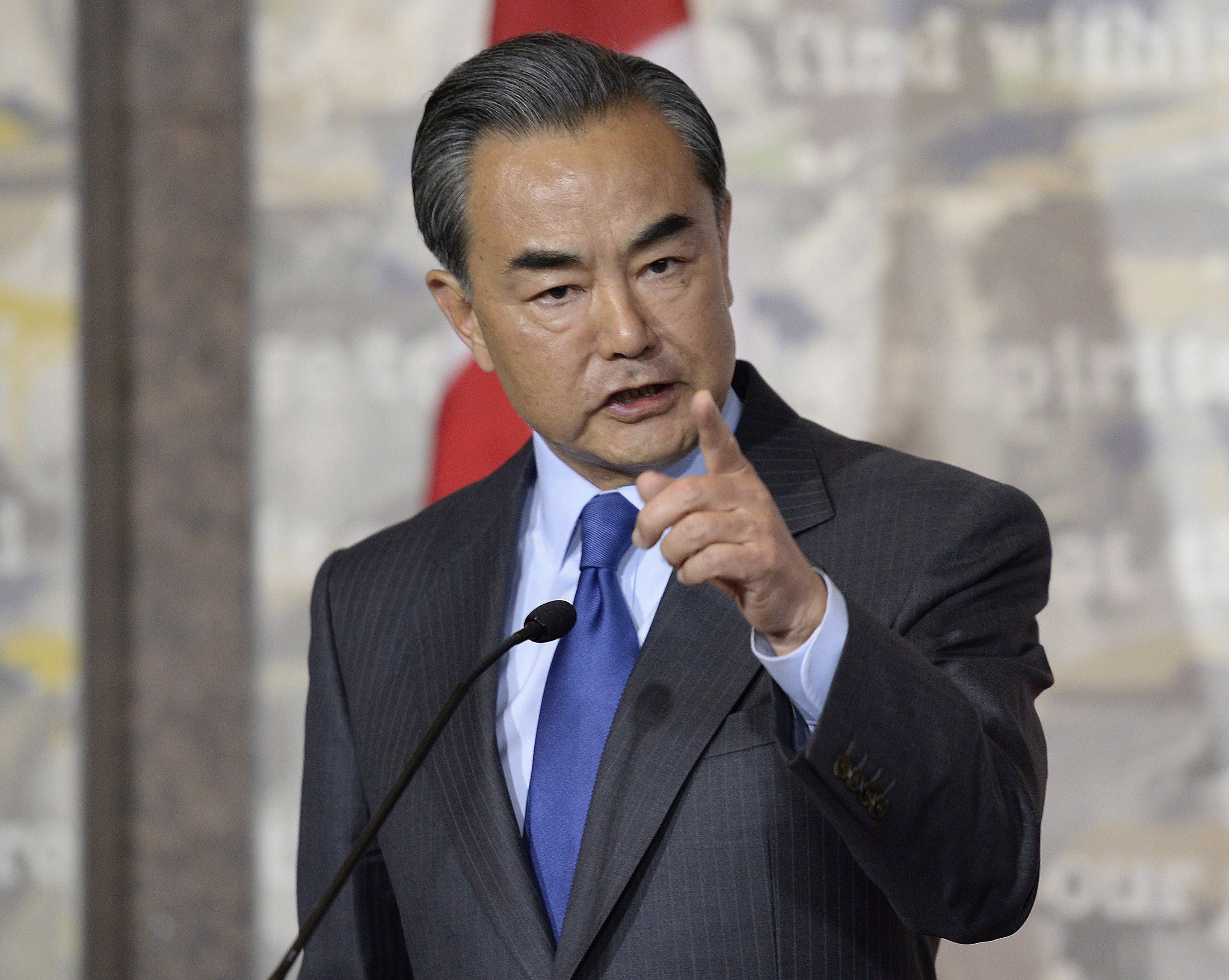 His angry response followed a question to Dion from Amanda Connolly, a reporter with news site iPolitics.
"There are no shortage of concerns about China's treatment of human rights advocates," Connolly had said, citing China's jailing of Canadian Kevin Garratt on espionage charges as one example.
"Given these concerns, why is Canada pursuing closer ties with China, how do you plan to use that relationship to improve human rights and security in the region, and did you specifically raise the case of the Garretts during your discussions with the foreign minister today?"
The Canadian Press reports that the question was agreed upon by a group of journalists. Dion responded by saying, among other things, that he and Wang had "honest and frank conversations on human rights and consular affairs."
Then Wang butted in.
"I have to ask whether you understand China? Have you been to China?" Wang asked Connolly.
"Other people don't know better than the Chinese people about the human rights condition in China and it is the Chinese people who are in the best situation, in the best position to have [a] say about China's human rights situation," he said.
"So I would like to suggest to you that please don't ask questions in such an irresponsible manner, and we welcome goodwill suggestions, but we reject groundless or unwarranted accusations."
Dion said nothing about Wang's berating of Connolly.
Emma Loop is a political reporter for BuzzFeed News and is based in Washington, DC. PGP fingerprint: 4A39 DD99 953C 6CAF D68C 85CD C380 AB23 859B 0611.
Contact Emma Loop at emma.loop@buzzfeed.com.
Got a confidential tip? Submit it here.