The account for Canada's Conservative revenue minister tweeted Tuesday that a Liberal election campaign focused on students is the reason why young people have "the worst reputation of all."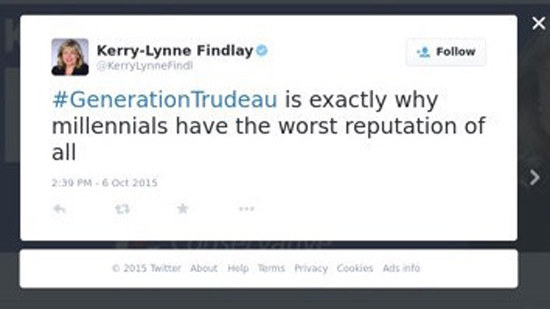 UPDATE
A campaign spokesman for Findlay told BuzzFeed Canada the tweet "was sent in error by a young campaign volunteer who assists in the management of Kerry-Lynne's social media."
"The volunteer intended to send the tweet from their own Twitter account and as soon as the error was realized, the tweet was deleted," Norm Stowe wrote in an email. "The contents of the tweet do not represent Kerry-Lynne's views."
The tweet appears to have been posted while Findlay was meeting with students in her riding.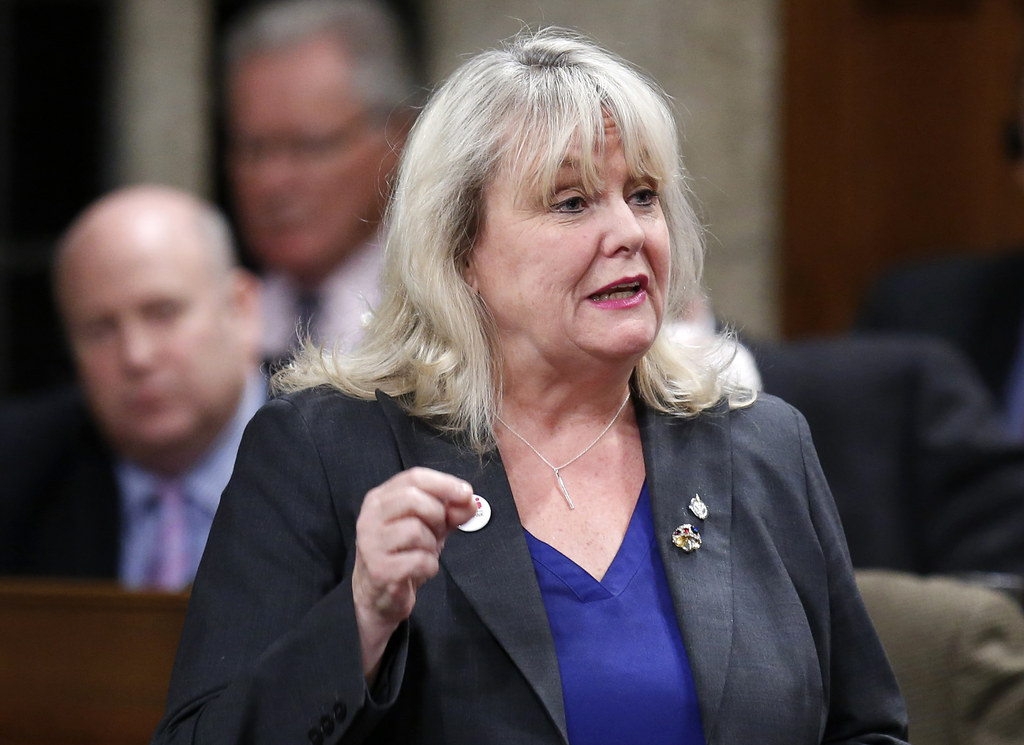 Emma Loop is a political reporter for BuzzFeed News and is based in Washington, DC. PGP fingerprint: 4A39 DD99 953C 6CAF D68C 85CD C380 AB23 859B 0611.
Contact Emma Loop at emma.loop@buzzfeed.com.
Got a confidential tip? Submit it here.