Chris Alexander Visited An Islamic Centre Whose Founder Supports Child Marriage
Chris Alexander also reportedly had a dispute with the leader of the Islamic centre he visited after the man was critical of the prime minister.
Canadian Citizenship and Immigration Minister Chris Alexander has been an outspoken critic of "barbaric cultural practices," such as child and forced marriages.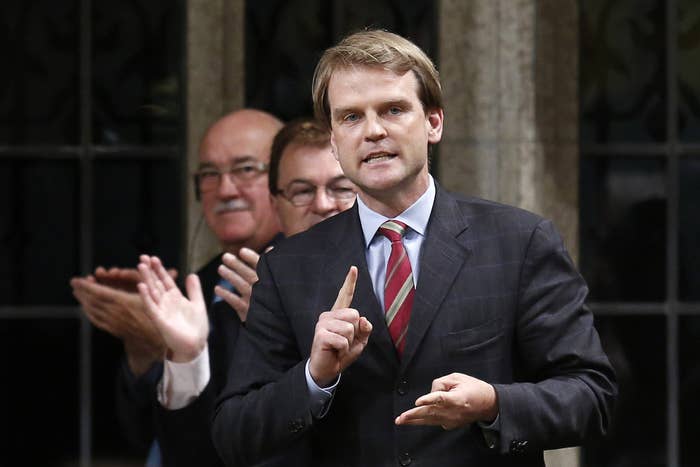 Fast-forward to last Sunday, which marked the end of a month of fasting for Muslims around the world. Alexander decided to celebrate Eid-al-Fitr at an Islamic centre in his Pickering, Ont., riding.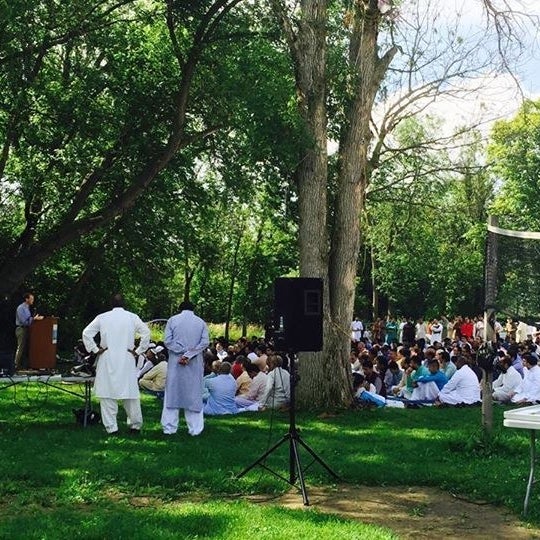 The co-founder and resident Alim — or Islamic scholar — of the Al Mahdi centre is Syed Mohammad Zaki Baqri. He's also the founder of The Council of Islamic Guidance, which runs the Al Mahdi centre.
Baqri has urged parents to "get their children married early in order to form a pious and pure society." On his website, he writes that "the encouragement of early marriages" is Islam's solution to today's "sexual society."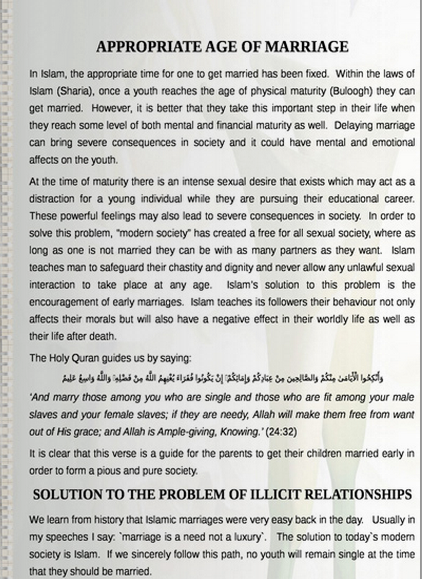 Moreover, Baqri writes that in marriage, "the wife should be led by her husband," and that women need permission from their husbands to leave the house and talk to others.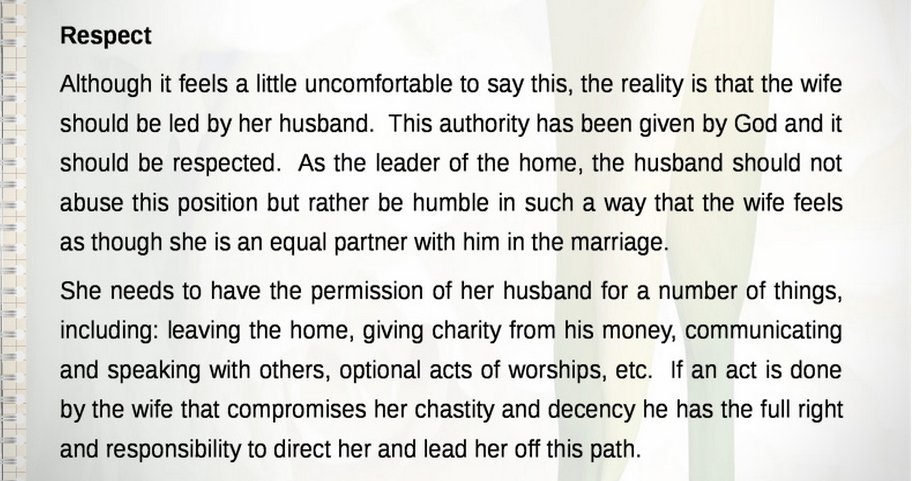 Alexander and Baqri didn't exactly see eye-to-eye at the Eid celebration, a report by The Rebel claims. Baqri reportedly called Prime Minister Stephen Harper a "poodle," which put Alexander in defense mode.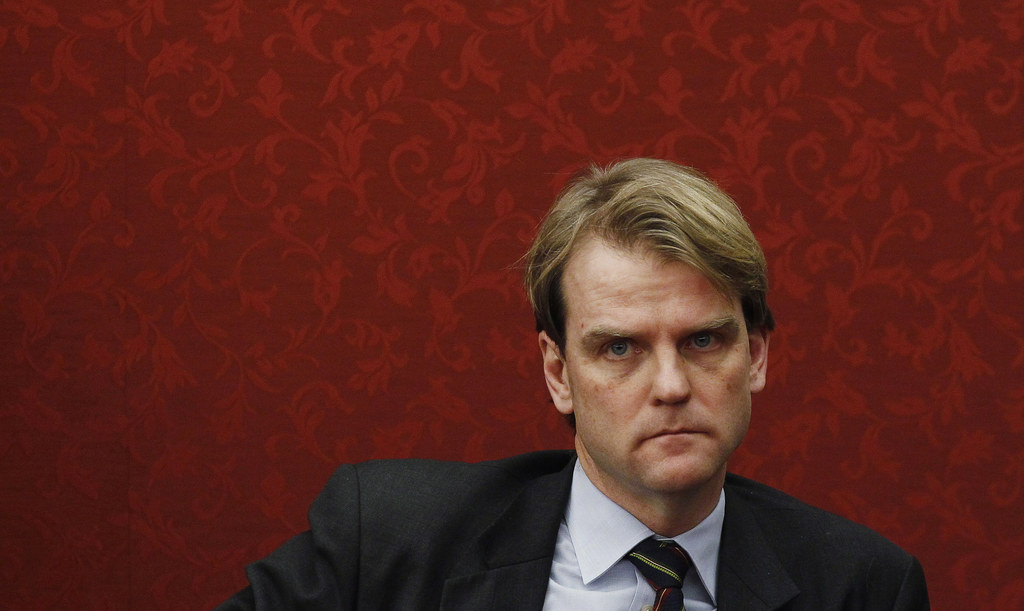 One of the commenters on Alexander's Facebook post said Alexander should have "handled the situation much more professionally and diplomatically." The commenter also referenced the "poodle" remark.

The Rebel claims it got a hold of a letter from The Council of Islamic Guidance to its members responding to the incident with Alexander.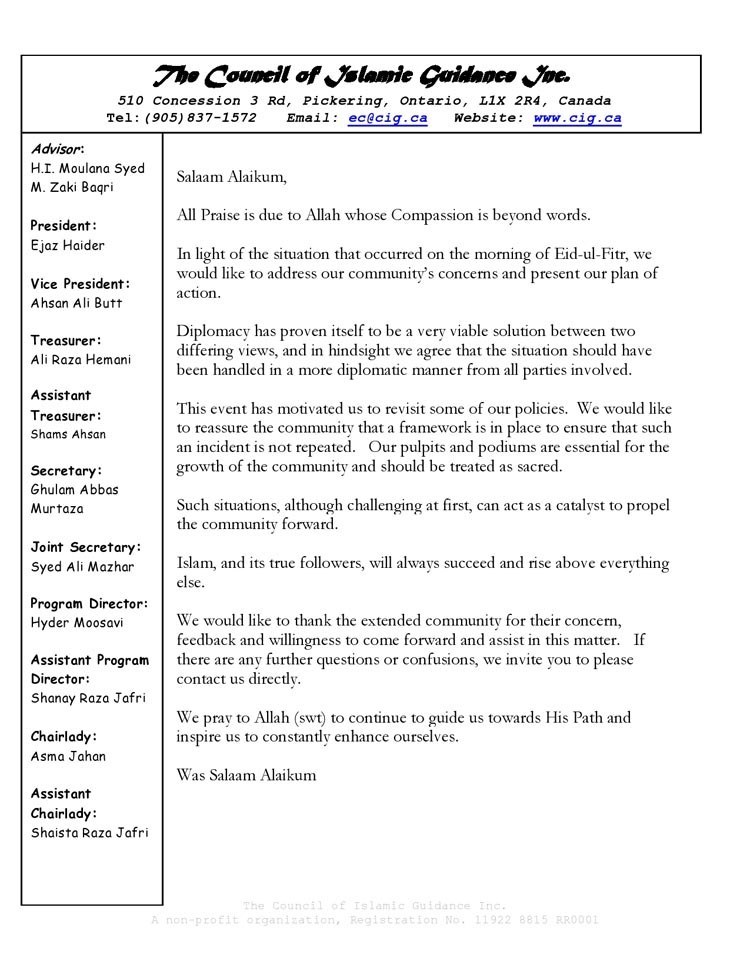 Requests for comment from BuzzFeed Canada to Alexander's office, the Al Mahdi centre, and Baqri have gone unanswered.
Last summer, Liberal Leader Justin Trudeau was lambasted by Tory cabinet ministers when news broke that a mosque he had visited in his Montreal riding had alleged links to al-Qaeda.