The federal government is launching a long-awaited national inquiry into Canada's high rate of missing and murdered Indigenous women.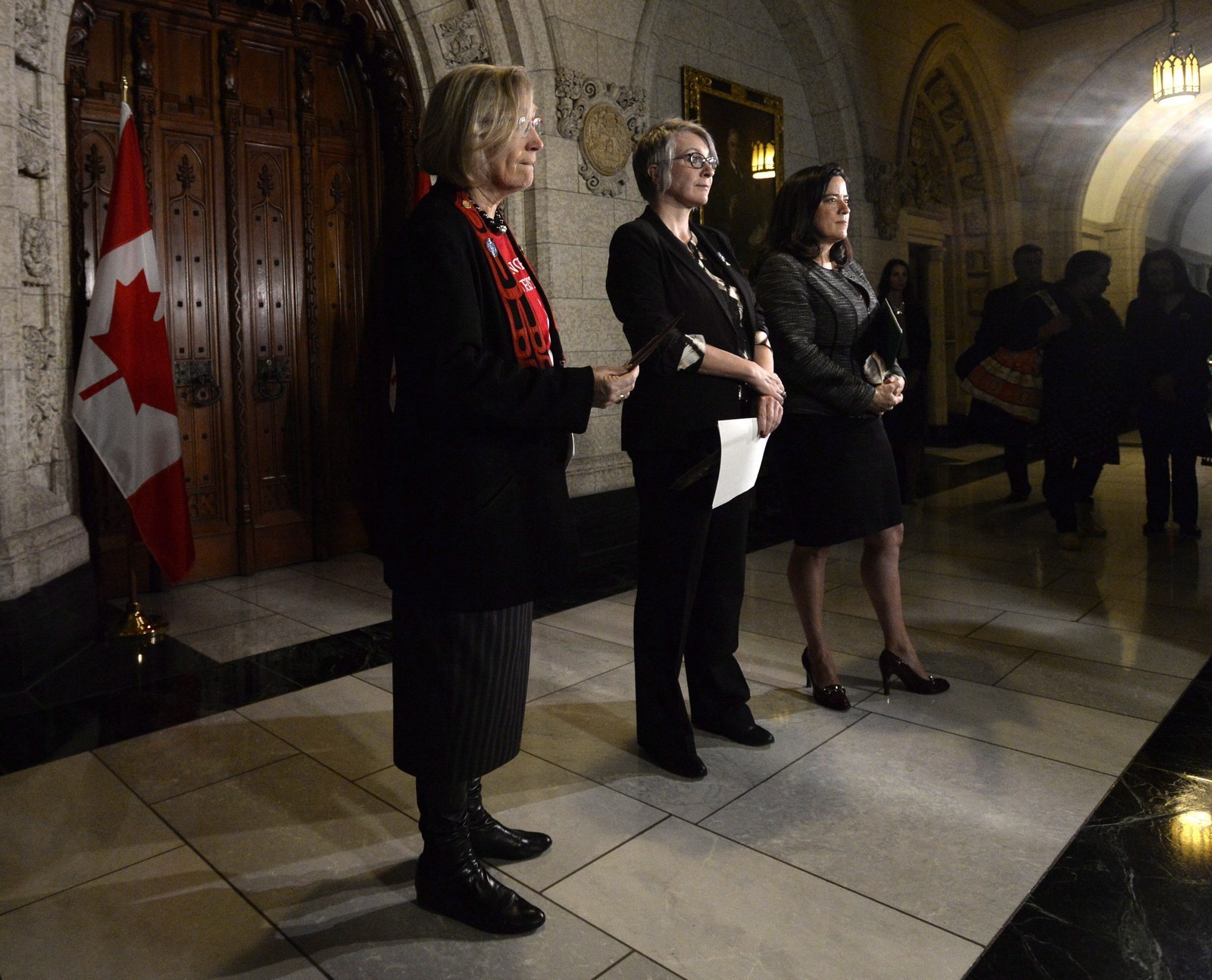 "The extent of violence against Indigenous women and girls is not an Indigenous problem," Justice Minister Jody Wilson-Raybould told reporters gathered on Parliament Hill on Tuesday. "It's not simply a women's issue. It is a national tragedy that requires an urgent and deliberate national response."
Indigenous Affairs Minister Carolyn Bennett said the government is beginning the design phase of the process. As part of this first phase, the government will consult Indigenous families and leaders on how the inquiry should be structured.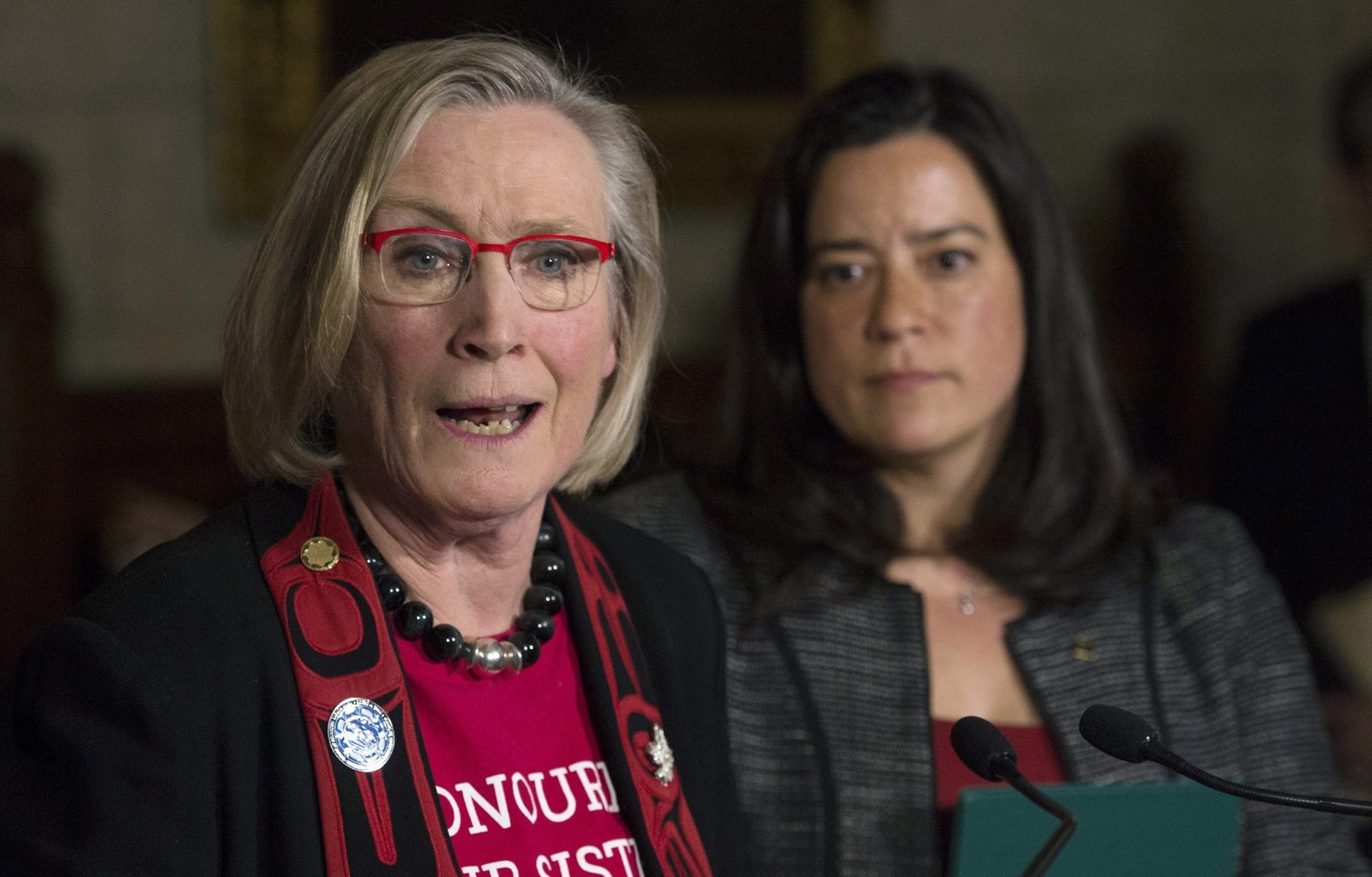 "This phase is about setting the tone for a collaborative, inclusive process," Bennett said, adding that there will be a website where everyone can give input. She also asked people to use the hashtags #MMIW and #OurInquiry.
Bennett said the second and final phase will be the inquiry itself.

The Liberal election platform earmarked $40 million over two years for the inquiry. But on Tuesday, Bennett said that figure was a rough estimate that could change depending on the actual format and length of the inquiry.

The government says that despite only making up 4% of the Canadian female population, Indigenous women account for 16% of all women murdered between 1980 and 2012. Indigenous women are three times more likely to report experiencing violence, the government says.
In 2014, the RCMP compiled a list of missing and murdered aboriginal women. It found 1,200 cases spanning the last 30 years.
Although the previous Tory government repeatedly denied calls for an inquiry, Conservative Leader Rona Ambrose now supports it, along with NDP Leader Tom Mulcair.

Wilson-Raybould said the government will also be reviewing laws that affect Indigenous peoples, including the Indian Act.

Wilson-Raybould said the inquiry is "a first step on the path to reconciliation" between Indigenous peoples and non-Indigenous Canadians.
"We are committed to doing better," she said. "Doing better requires openness and the ability to listen. We have heard this loudly and clearly. And we have heard that this cannot just be another report."
Emma Loop is a political reporter for BuzzFeed News and is based in Washington, DC. PGP fingerprint: 4A39 DD99 953C 6CAF D68C 85CD C380 AB23 859B 0611.
Contact Emma Loop at emma.loop@buzzfeed.com.
Got a confidential tip? Submit it here.