Attawapiskat First Nation is dealing with another wave of suicide attempts, its chief says.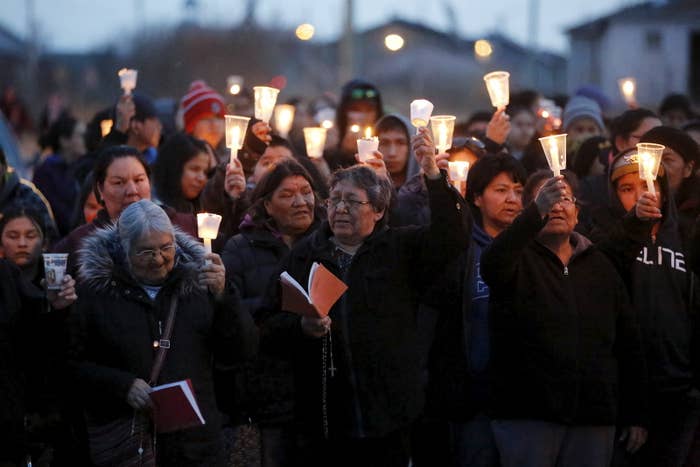 Bruce Shisheesh said on Wednesday that nine people in the Northern Ontario community of about 2,000 had "attempted suicide/overdoses" the day before.
Anna Betty Achneepineskum, deputy grand chief of the Nishnawbe Aski Nation — which represents multiple Indigenous communities in Northern Ontario — confirmed to the Ottawa Citizen that nine people in Attawapiskat had attempted suicide on Tuesday.

Shisheesh said there are 50 people deemed high-risk, including about a dozen teens.
Shisheesh has sent a letter to Prime Minister Justin Trudeau — who is also minister of youth — formally asking him for a meeting.
"I am writing to you today on a matter of life and death, your intervention is immediately required," Shisheesh wrote in the letter dated May 3.
Shisheesh said that due "to the urgent nature of the crisis in Attawapiskat and other northern communities," he'd like the meeting to happen before the Assembly of First Nations meeting in June.
"As mentioned, time is our enemy, and we cannot afford to delay immediate action, and we may have more of our youth die or attempt to end their precious lives," he wrote.
UPDATE
Trudeau has responded to Shisheesh's letter saying he is "unhesitatingly willing to accept" the chief's meeting request.
"As the Minister of Youth and Prime Minister, I am agonized to see the number of suicide attempts by young people in Attawapiskat," Trudeau wrote in a letter shared with media Thursday night. "I wish to express my sincere support for the families and community members who are affected by this tragic situation."
Trudeau said his office would be contacting Shisheesh to arrange a meeting in Ottawa. He also said he's looking forward to visiting Attawapiskat "in the near future," and that Health Minister Jane Philpott will be visiting "shortly."
"Thank you once again for the offer to meet, and please know that my thoughts remain with the youth and families in Attawapiskat who continue to endure the unimaginable difficulty of these horrific circumstances," Trudeau said.
Local NDP MP Charlie Angus said on Thursday that given "the severity of the issues facing Attawapiskat, the housing crisis, the suicide crisis, the lack of health services," he's asking Trudeau to talk to Shisheesh about how to "rebuild and restore some hope in this community."
Angus said he didn't want to talk specifics, but that some of the recent suicide attempts involve "children who are very young."

"This is a community where the young people are suffering deep trauma from what they've experienced," Angus told reporters on Parliament Hill.
Shisheesh has also been calling on the prime minister to visit Attawapiskat since last month, when it declared a state of emergency after 11 people attempted suicide in one night.
Shisheesh said at the time that more than 100 people — including children — had attempted suicide since September.
Health Canada and the province sent temporary health care workers to Attawapiskat in response to the state of emergency.
Minister of Indigenous Affairs Carolyn Bennett and Angus visited the reserve the following week, promising to build two things youth in Attawapiskat asked for: A youth centre, and more housing so the healing centre can return to its proper use.
In his letter to Trudeau, Shisheesh said he appreciated the work the government had done for Attawapiskat so far, but said the response "falls short of finding a permanent solution for our youth here."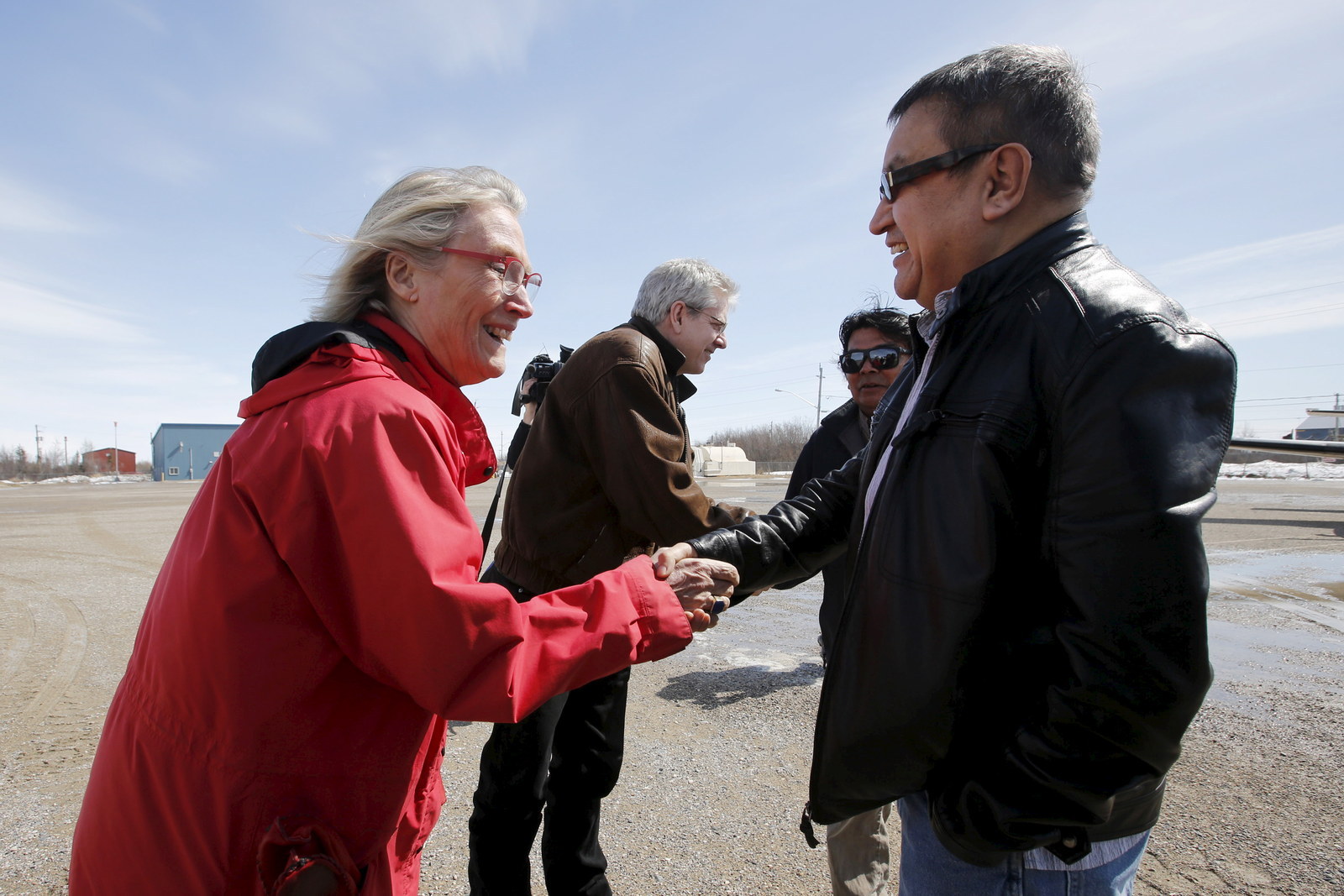 Trudeau's government has pledged $8.4 billion over the next four years toward Indigenous communities across the country. Angus has criticized the Liberals for failing to include mental health funding for Indigenous youth in that amount, though.
Shisheesh repeated his call for Trudeau to visit Attawapiskat after the prime minister visited Shoal Lake 40 — another troubled First Nation in Northern Ontario — last week to film a VICE documentary.
"I would like to invite the prime minister to Attawapiskat because the youth would love it," Shisheesh told APTN.
"This prime minister would deposit good things in their heart."
It appears Shisheesh might have the chance to meet with Trudeau and other parliamentarians in Ottawa when a planned youth delegation from Attawapiskat visits.