1.
Share these adorable bacon and egg friendship necklaces.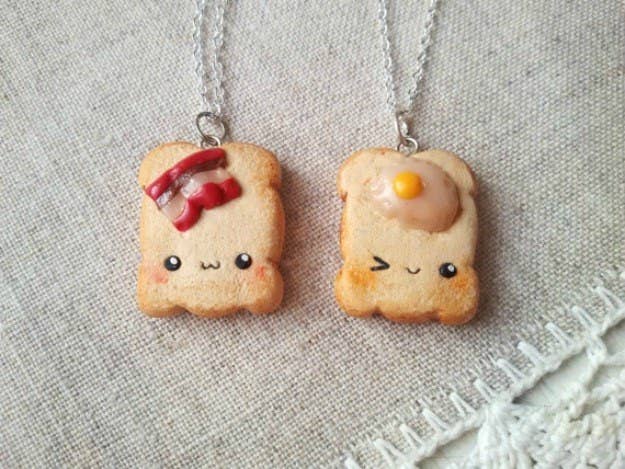 2.
Proudly wear these teeny tiny golden bagel charms.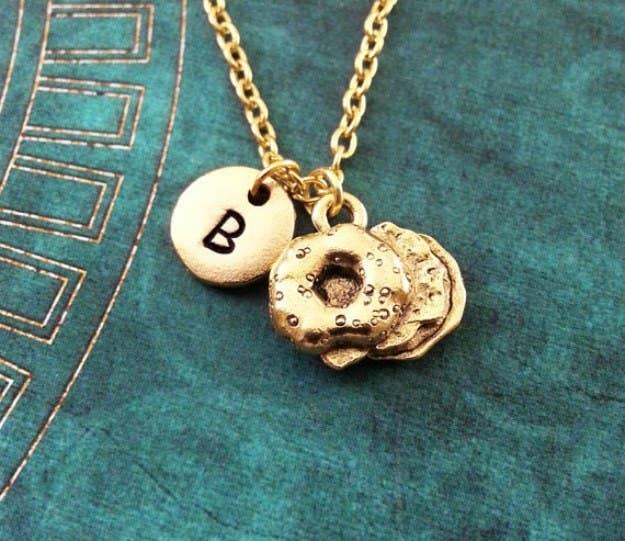 3.
Get sweet with these peanut butter and banana studs.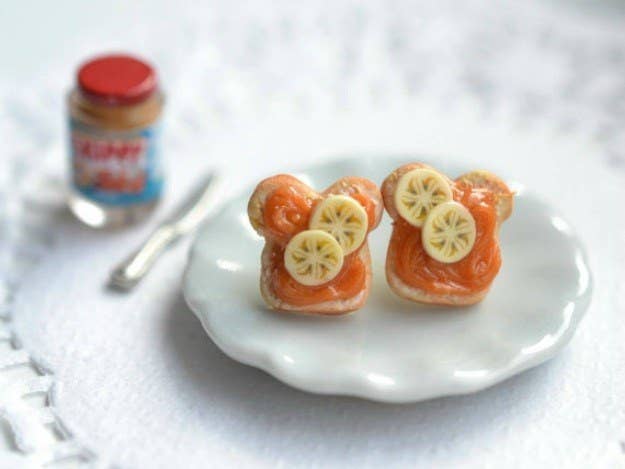 4.
Go all European with these Swiss cheese and ham sandwich earrings.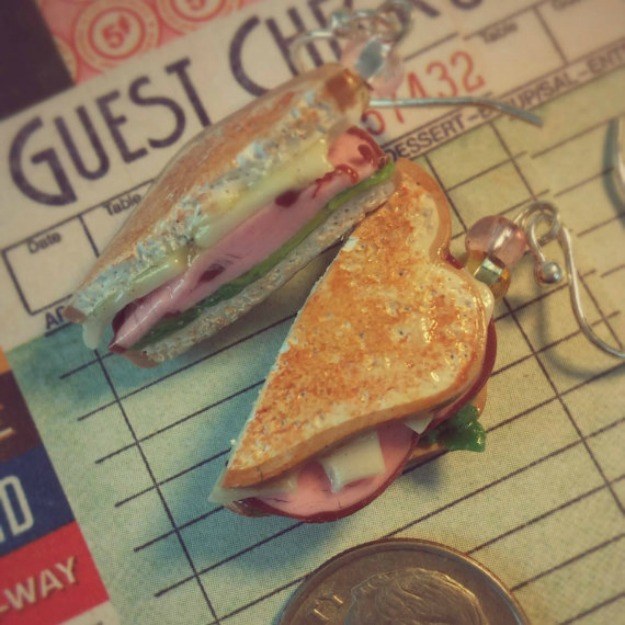 5.
Always wear your love for grilled cheese with this necklace.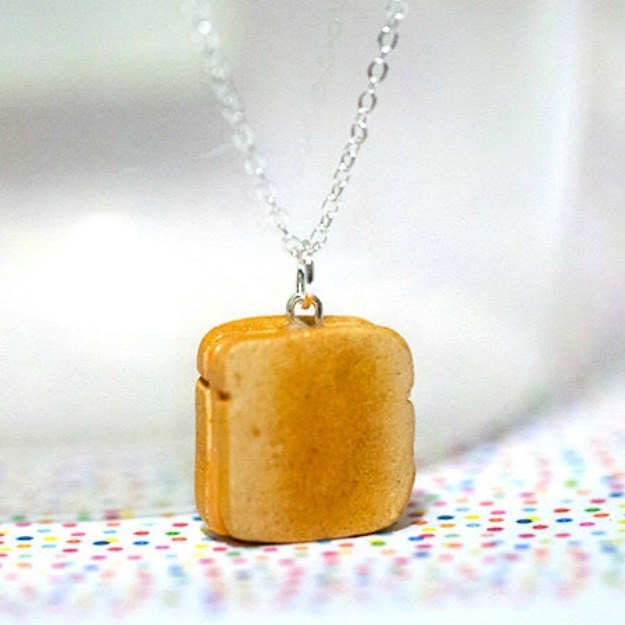 6.
Show your bestie she's the other half to your bagel with this cream cheese-decorated accessory.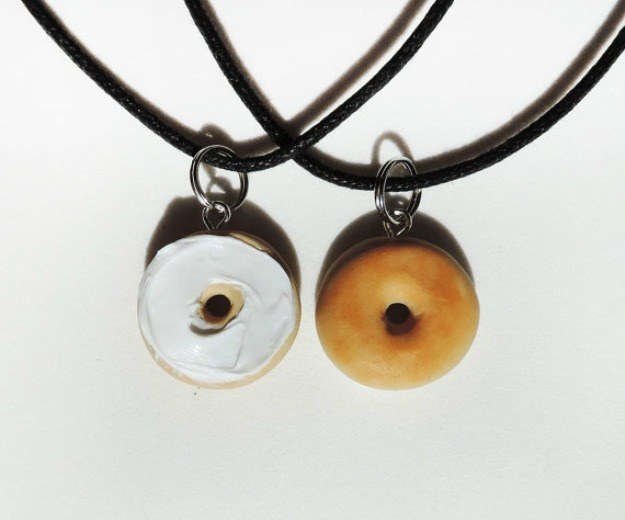 7.
Let these adorable PB&J slices dangle from your ears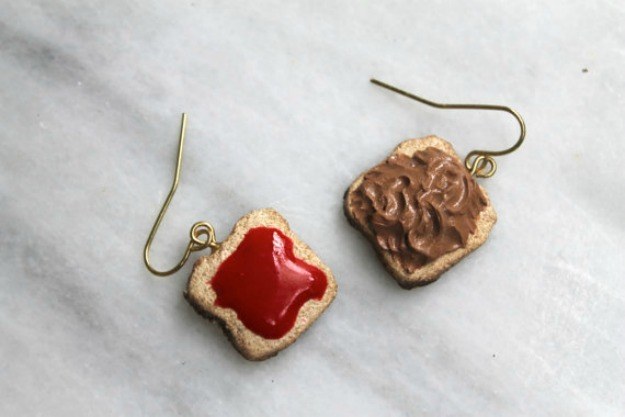 8.
Try not to eat these scrummy grilled cheese earrings.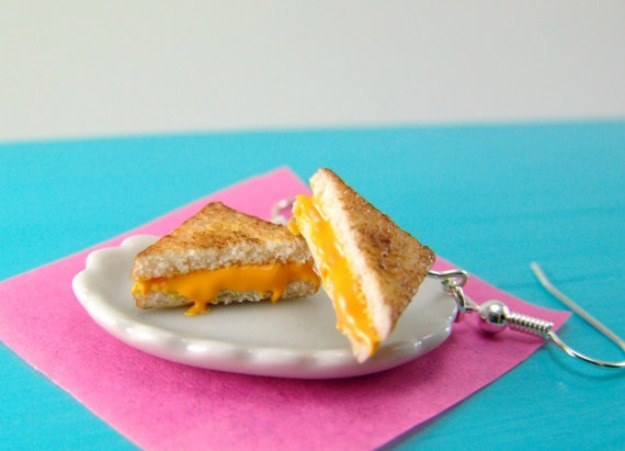 9.
Treat your self to a spoonful of jam on your peanut butter sandwich necklace.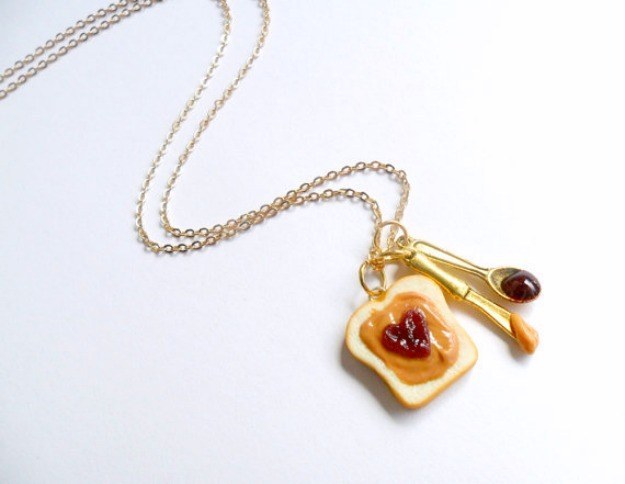 10.
Or get these matching ones for a friend who's the peanut butter to your jelly.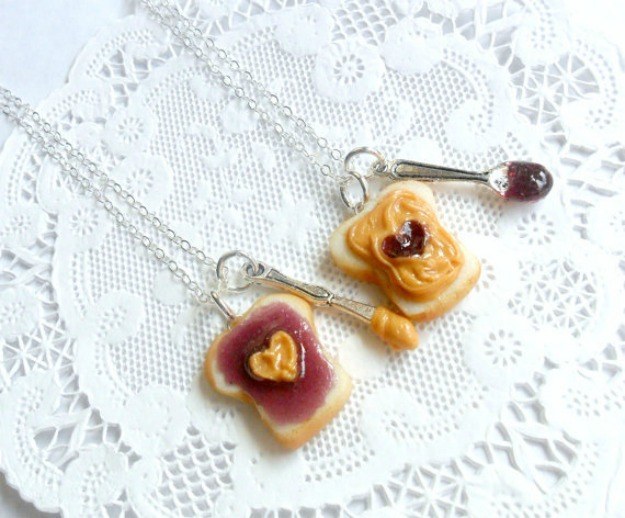 11.
Slip on this delicate silver sandwich bangle.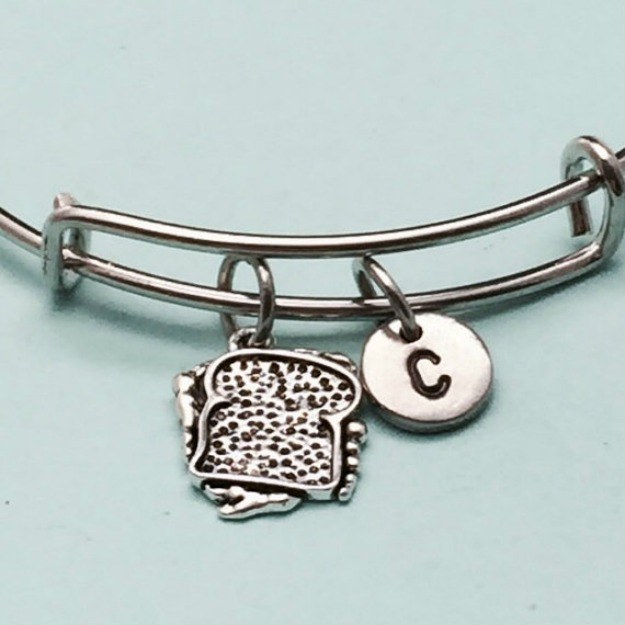 12.
Make your feelings about diagonal vs. horizontal slicing known.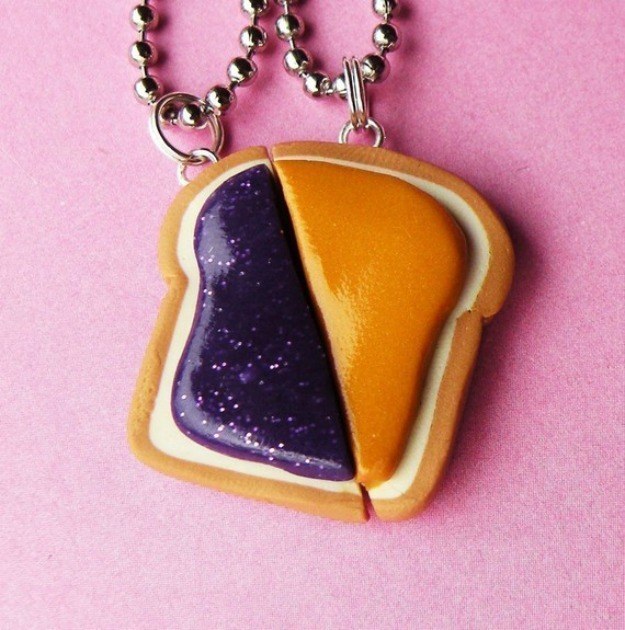 13.
Express your Pitch Perfect AND your sandwich obsession in one.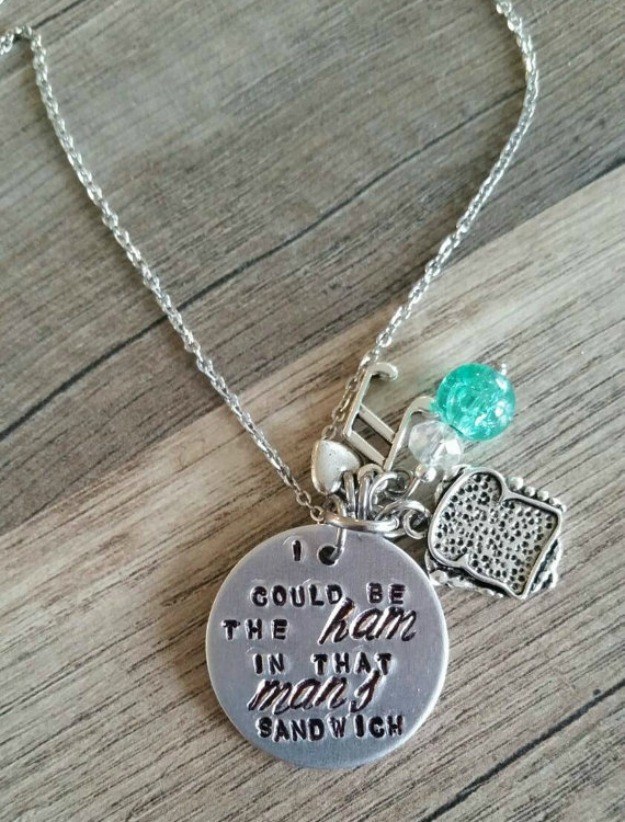 14.
Get on board with these Nutella sandwich earrings.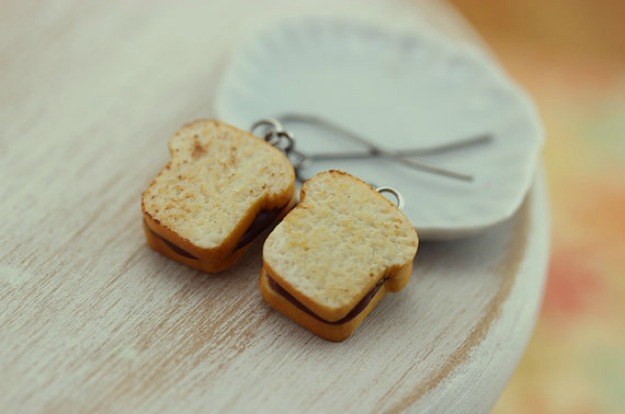 15.
Make a meal of this sweet sub and fries pendant.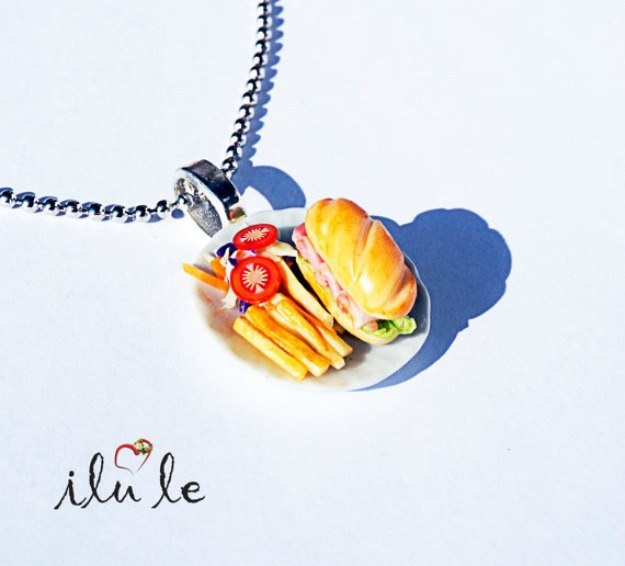 16.
Adorn your cuff with Philly cheese steak.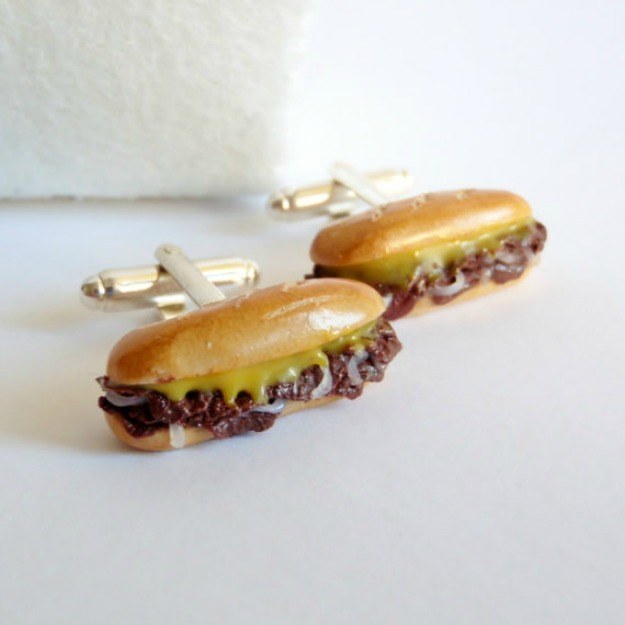 17.
Wear this pretty blackberry jam sandwich around your neck.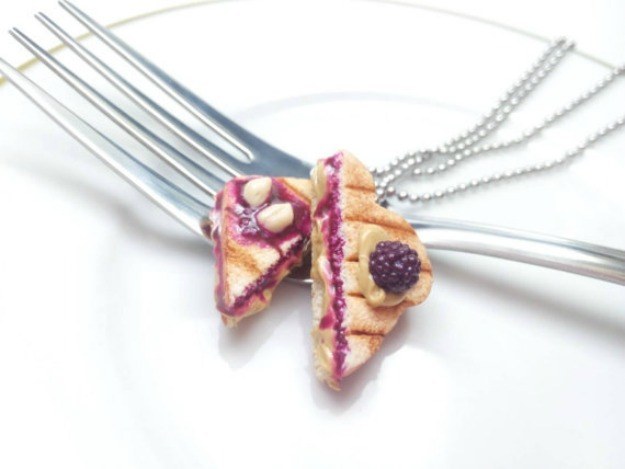 18.
Choose whether you're more peanut butter or jelly.