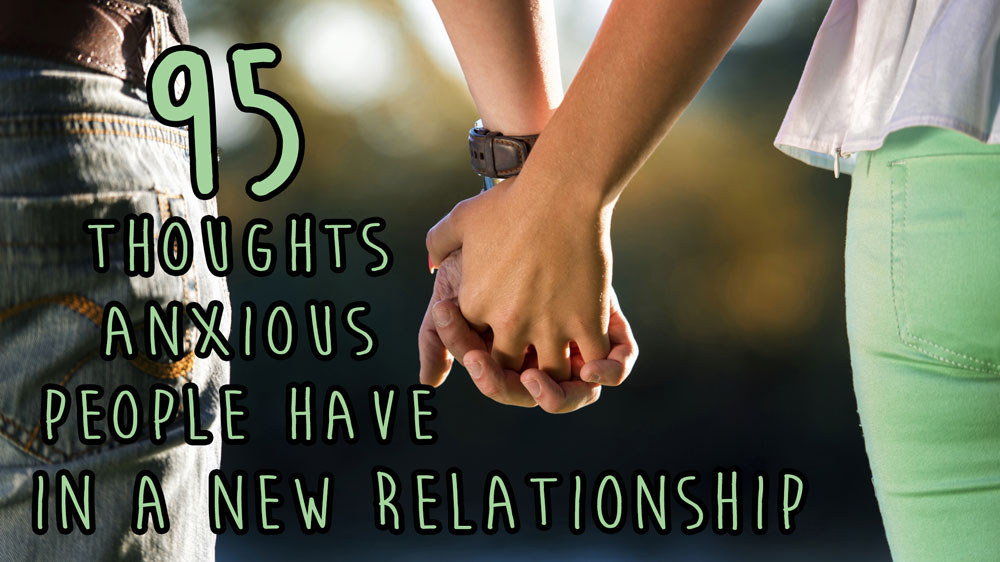 1. Right, deep breaths. You can do this.
2. Hold in your crazy for at least another week.
3. Then you can tell them about your obsessive googling habits.
4. You know, ease them in gently.
5. Is there an easy way to drop into conversation that you may have read their old blog?
6. I mean, sure, it's from when they were 13, but why would they publish it online if they didn't want people to read it, right?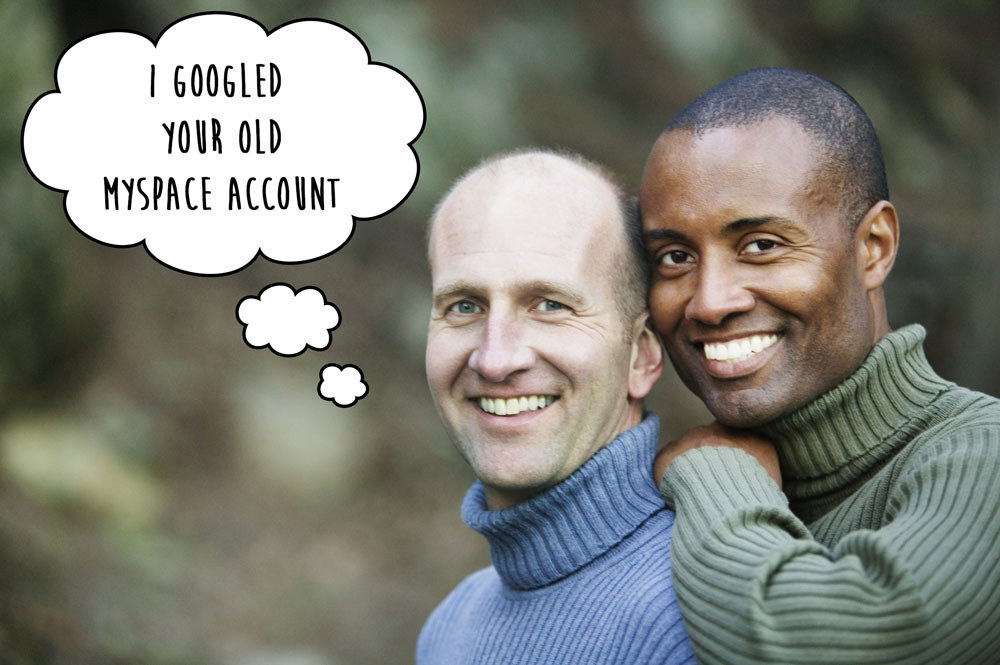 7. Oh, their phone just pinged.
8. Oh, they're smiling at that message.
9. They've got such a great smile.
10. I like them so much.
11. Must have been something funny.
12. Or they're seeing someone else.
13. They're definitely seeing someone else.
14. Should I ask if we're exclusive? Is that just assumed?
15. OH GOD THEY'RE SLEEPING WITH OTHER PEOPLE AREN'T THEY?
16. I can barely get one person to sleep with me – how are they managing multiples?!
17. It's because they're out my league, isn't it?
18. It's all so clear now. I've just been batting out of my league.
19. How did I manage that?!
20. I'm so going to fuck this up.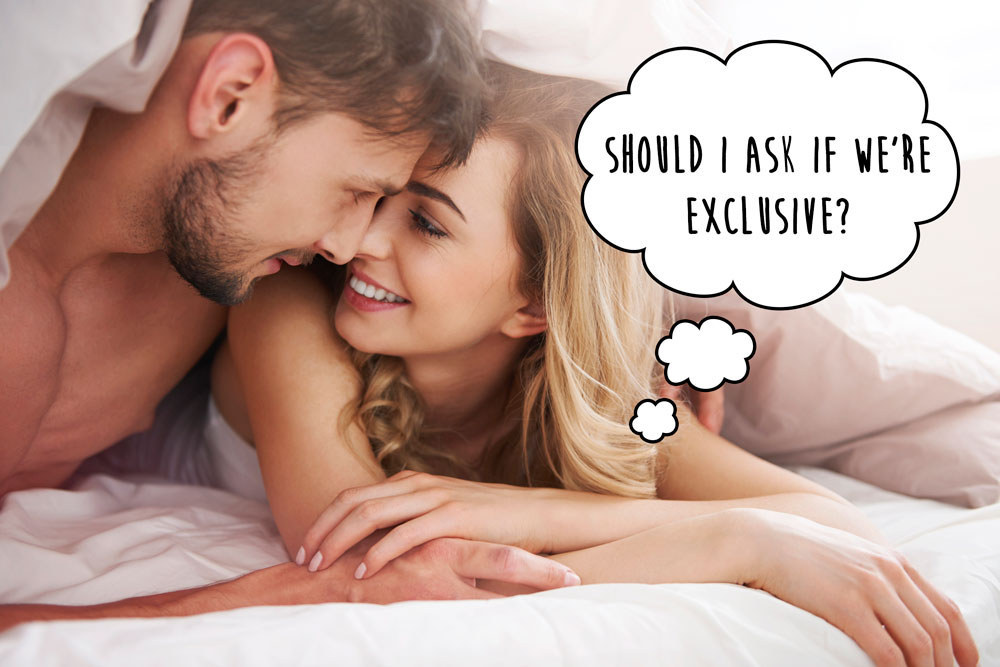 21. Oh, holiday snaps. I love holiday snaps.
22. That's their friend? How lovely.
23. They're really attractive.
24. Like, REALLY attractive.
25. SHIT, THEY USED TO DATE?!
26. But they're so much prettier than me.
27. Probably smarter and funnier too.
28. THEY'RE DEFINITELY GOING TO GET BACK TOGETHER.
29. OK, I'm just going to casually google their ex while they're not looking.
30. One quick little google.
31. Don't look this way, nothing to see here.
32. Fuck.
33. They used to model, huh?
34. Oh look, here's their portfolio.
35. Right, it's doomed.
36. FUCK'S SAKE and they have a degree in neuroscience too?!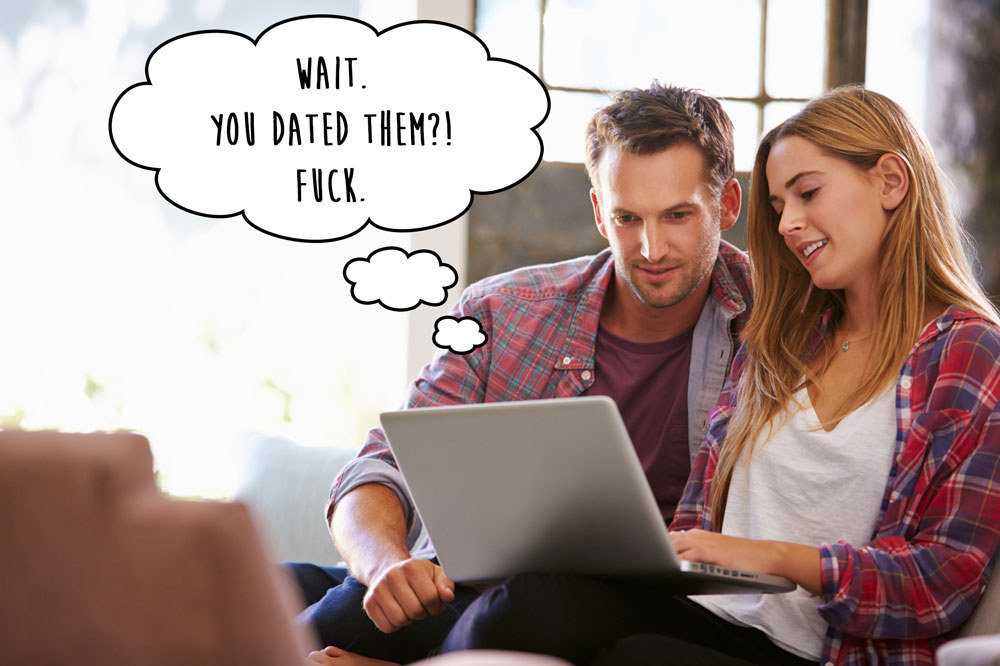 37. Am I supposed to introduce them to my friends now?
38. But what if one of my friends turns out to be their soulmate?! Then I'd lose them AND a friend.
39. Or worse, what if my friends all hate them.
40. Wait, that's not worse.
41. WHICH IS WORSE?!?!
42. What if it turns out they've already slept with one of my friends?
43. Or just someone I might vaguely know?
44. I'd have to break up with them.
45. Oh god, please let them not have slept with any of my friends.
46. Or anyone I know.
47. You know, while we're asking for stuff.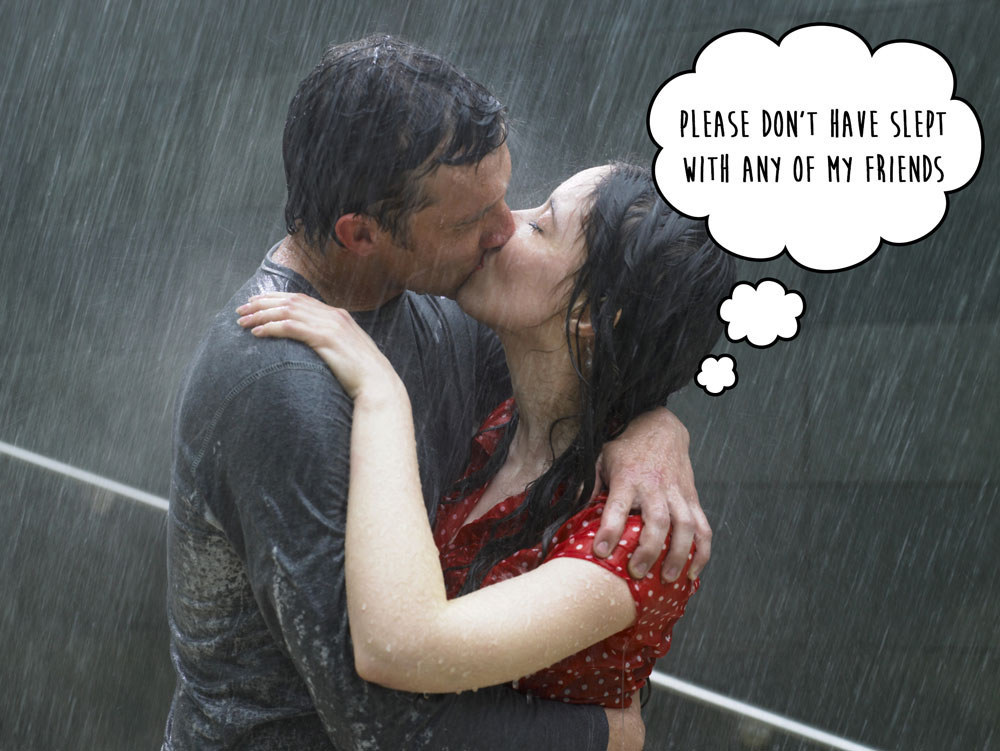 48. Oh, they're out with friends tonight?
49. That's cool, I hope it's fun.
50. I'll be fine on my own, don't even worry about me.
51. Just be cool. Act natural.
52. You're fine with this, don't mess it up by making them think you're not fine with this when you actually ARE fine with this.
53. DEAR GOD WHAT DO I USUALLY DO WITH MY HANDS?
54. OK, it's fine, hands by sides.
55. "Yes, I look forward to your text later hahaha."
56. Why did you just laugh like that?
57. Idiot.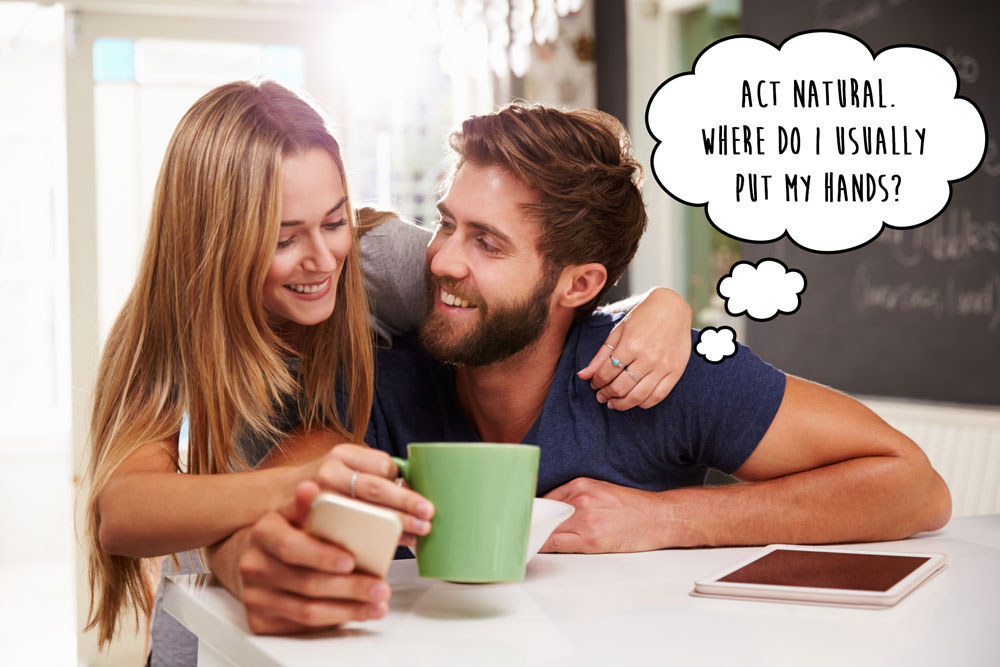 58. I am not going to check my phone.
59. I'm just going to leave it.
60. Maybe go into another room.
61. Wait, was that my phone...? No. OK. That's fine.
62. Did I leave it on silent?
63. Nope, that's good. Just leaving it alone.
64. Maybe I don't have signal, I should check that.
65. Yeah, I do. That's OK then.
66. IT PINGED!
67. It's just O2.
68. Fuck off, O2.
69. It's been 10 minutes – they either hate me or they're dead.
70. I'll be really sad if they're dead.
71. I should call them to be sure.
72. No no, don't jump the gun.
73. Wait five more minutes.
74. "Oh hey... Sorry, totally meant to call someone else, hahahahahahaha."
75. "Also, are you still in possession of both your arms?"

76. "Like, you didn't lose them in a freak accident?"
77. "You know, leaving you unable to text back?"
78. "No? No. Cool, haha, just checking."
79. "Hahahahahahaha."
80. Stop laughing.
81. It's awkward now.
82. I don't know how to stop.
83. "Hahahhaha. Ha."
84. Dammit.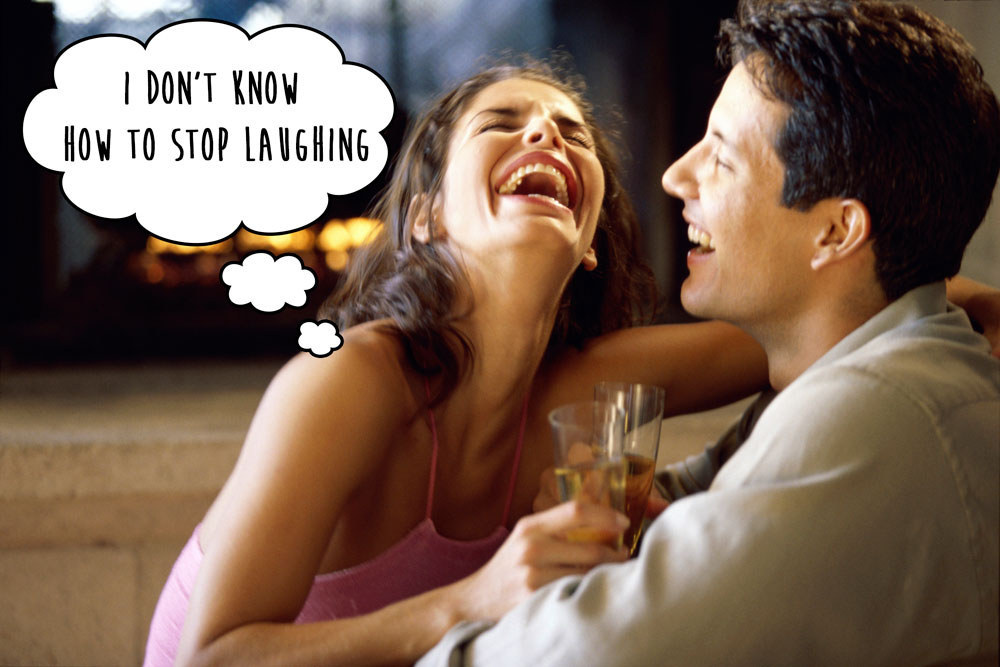 85. OMG MY PHONE PINGED.
86. What, they "want to talk"?
87. That's it, they're obviously breaking up with me.
88. BREAK UP WITH THEM FIRST.
89. Oh, they want to talk about when we're next meeting up.

90. OK, cool, I'll just quickly delete this message I was writing about how it's not working out and it's not you it's me.
91. "Mmm yes, Sunday works for me. Yes, really looking forward to seeing you too!"
92. Oh, they're so cute. I like them so much.
93. WAIT HOW MANY KISSES DID THEY SEND?
94. They normally send three. THERE'S ONLY TWO.
95. FFS, they hate me.