People Are Sharing Their Favorite Mistranslated English Signs And It's Hilarious
It all started when TV presenter Richard Osman shared a picture his daughter took when she was in China.
A few days ago, TV Presenter, Richard Osman was sent a picture by his daughter of a mis-translation she'd spotted while travelling in China.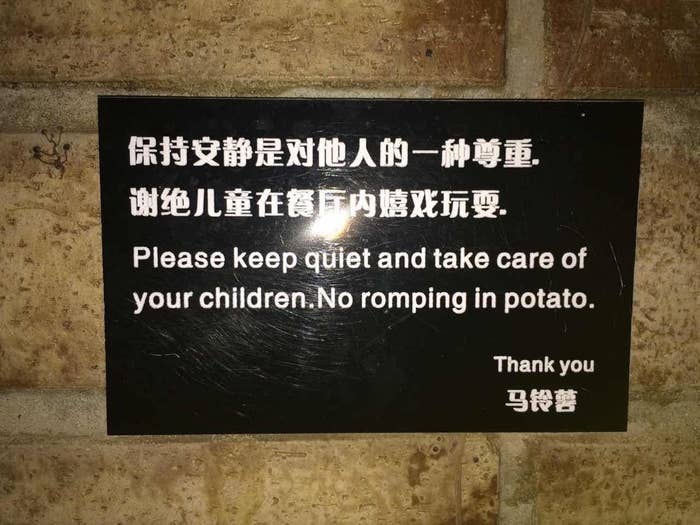 While Osman's daughter has previously sent him mis-translation pictures, this one stood out to him. He shared the image to Twitter, where has been liked over 8,000 times.
The tweet was quickly picked up by others, who started sharing their own mis-translation pictures.
Innuendo has been rife.
There's also a fair amount of toilet humour...
But it's mainly innuendo.
And this really helpful map.
The forgotten heroes are the ones suffering the potato romping though.
May their plight remain forever in our hearts.