If you're at all interested in beauty, chances are you've heard of Drunk Elephant. The splurge-worthy skincare prides itself on its high quality formulas – all of which are vegan – and has a mammoth cult following.
Though the brand's skincare is undoubtably worth it, it is a premium price point, which can make them a daunting first time purchase. But Drunk Elephant has now released a new Littles kit that lets you try their products without having to pay full size prices!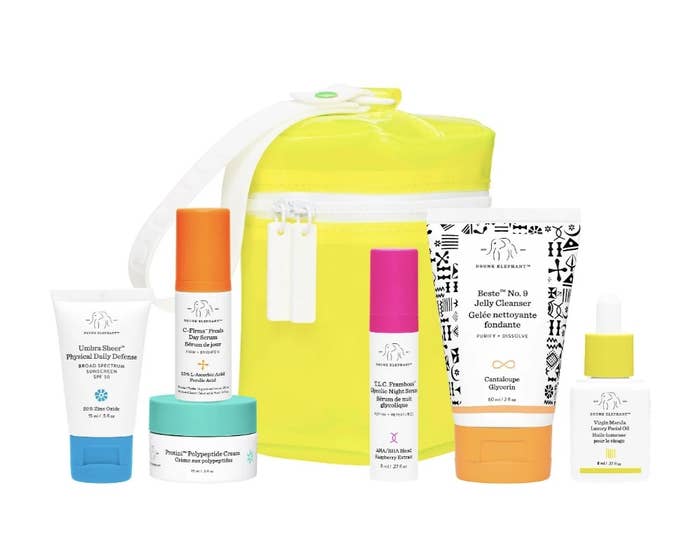 There are six essentials to cleanse, exfoliate, hydrate, brighten, and replenish your complexion – Drunk Elephant says the new routine will 'reset' skin to its happiest, healthiest state in just 30 days.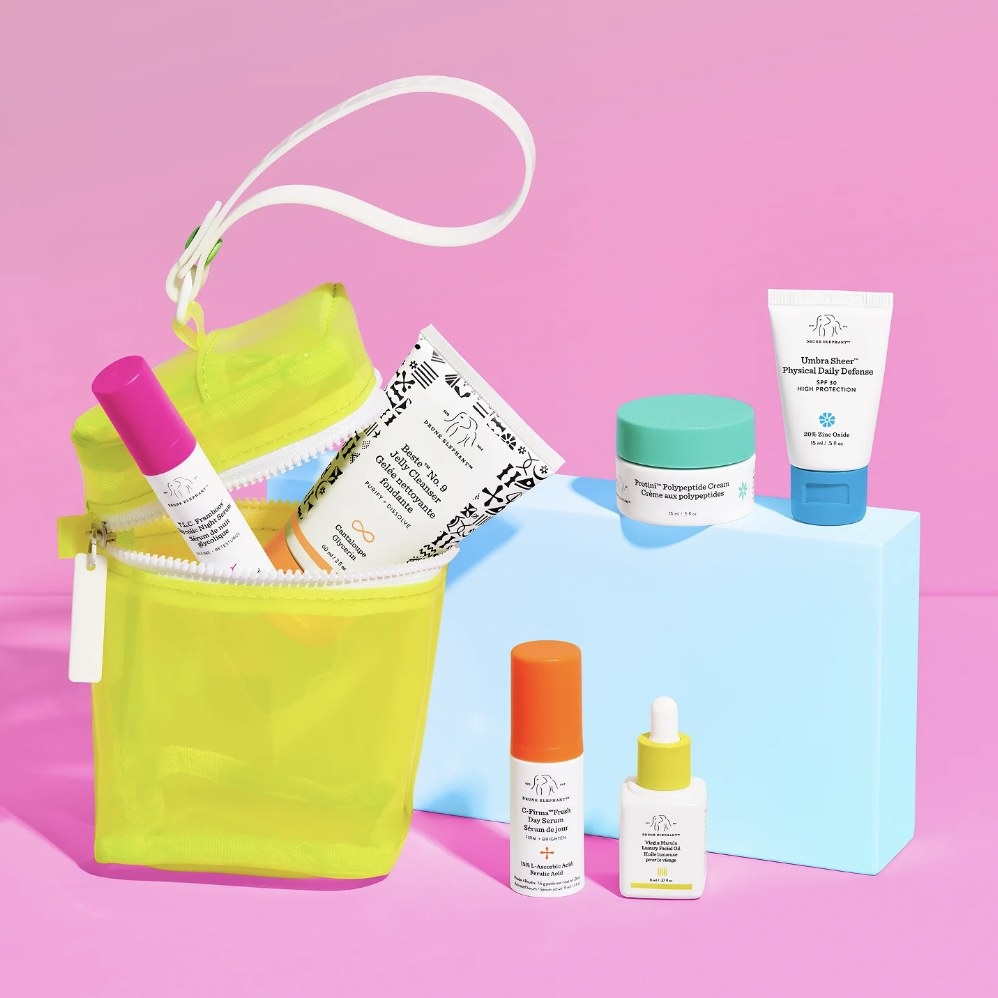 The kit includes a satisfyingly effective jelly cleanser, SPF 30 day moisturiser, a day serum packed with smoothing acids, a polypeptide water-gel cream, a powerful glycolic night serum, and a non-greasy, fast absorbing face oil that defends against environmental aggressors.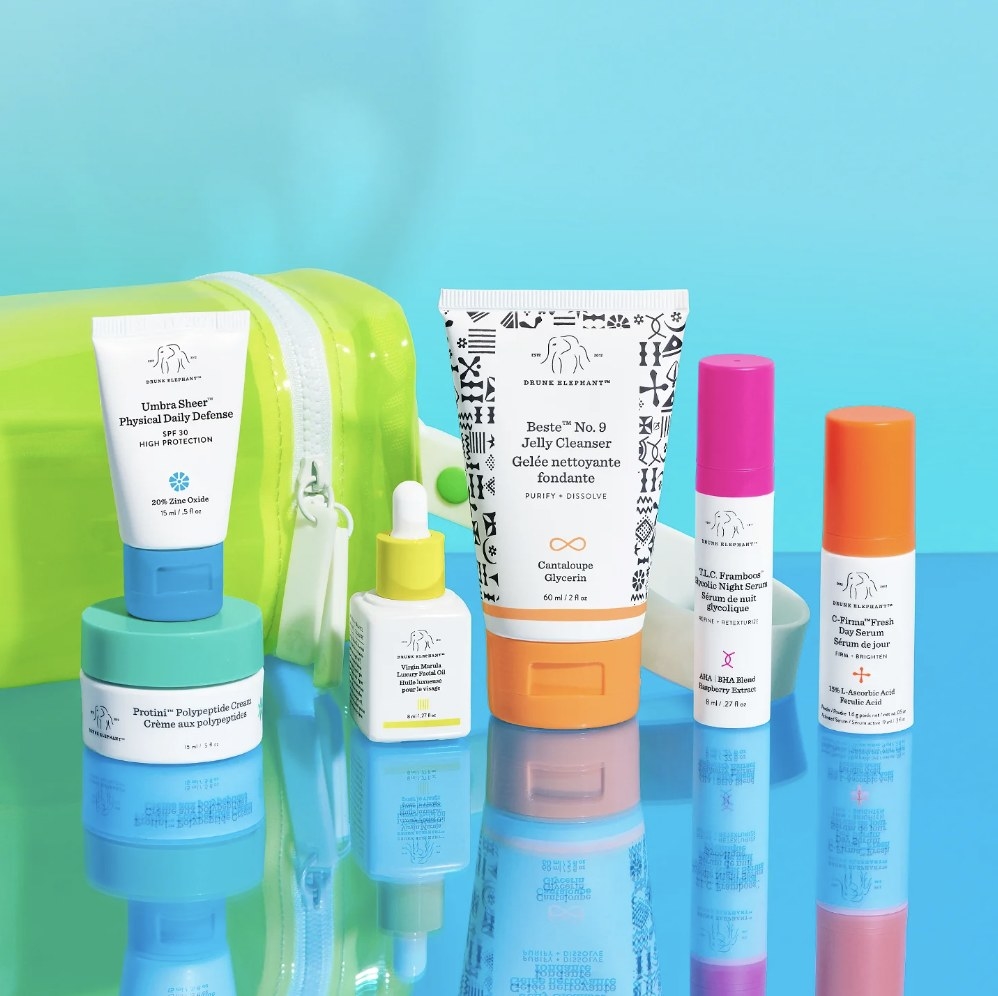 Switching to the Littles kit also immediately removes the 'Suspicious 6' ingredients that Drunk Elephant believe are the underlying cause of almost every skin issue: essential oils, drying alcohols, silicones, chemical sunscreens, fragrances or dyes, and SLS.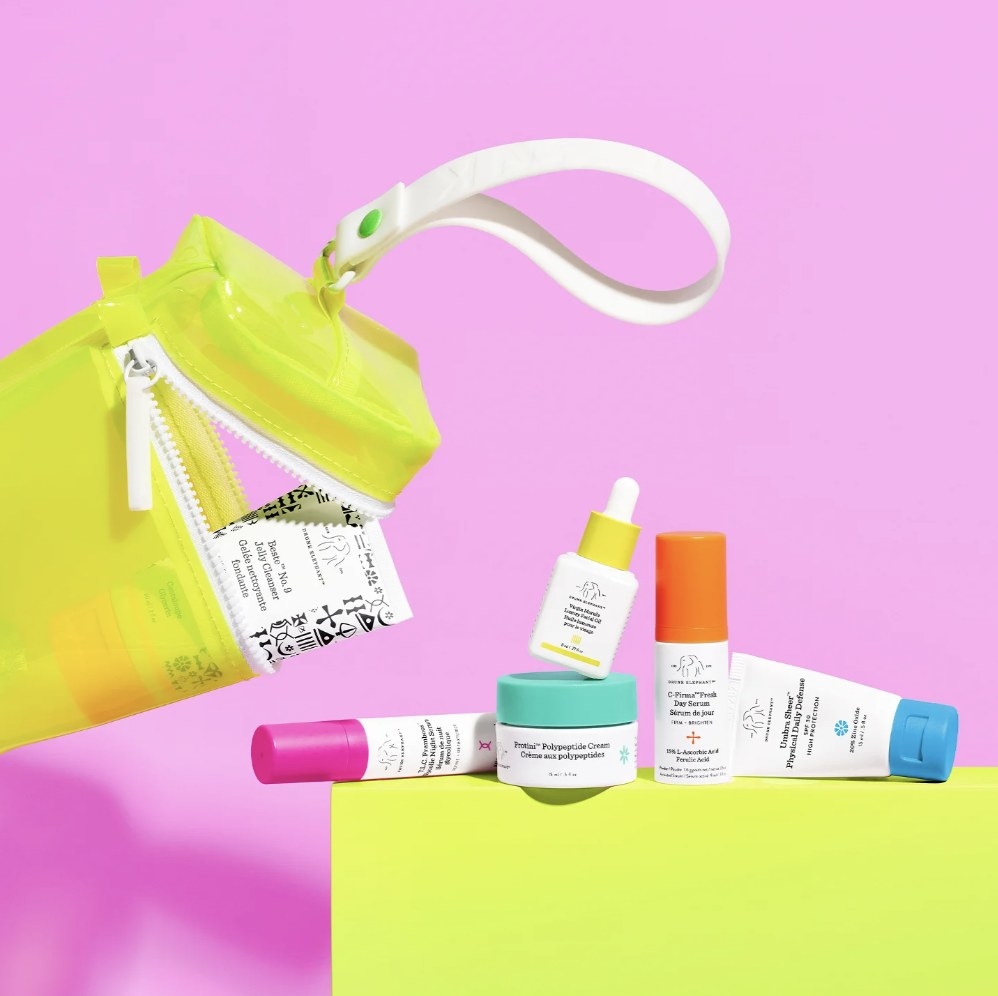 If you're already a Drunk Elephant fan, the minis are also ideal for travel – each one is under the 100ml airport security limit. Plus the bright jelly bag is perfect for keeping bathroom counters uncluttered wherever you are.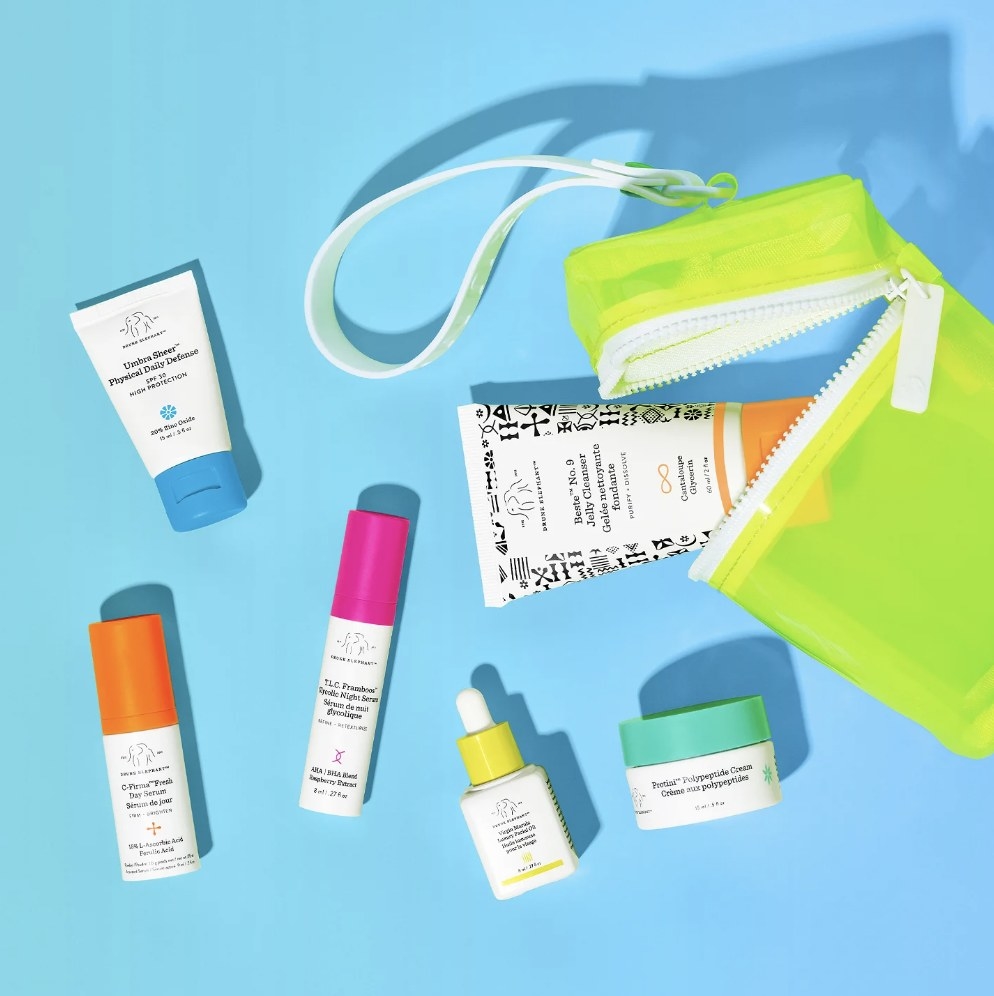 If you want the kit you'd better hurry though. It's officially trending, with only five star reviews so far. You can find it here at LOOKFANTASTIC!