Everyone loves a cup of tea. But one question has plagued us since time began: milk or no milk?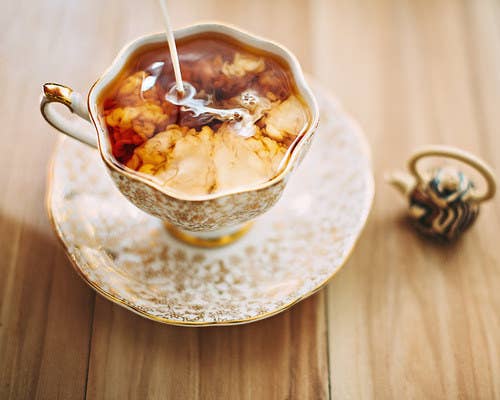 There are the tea purists, who won't add a drop. And there are those who couldn't imagine their PG Tips without a splash of milk.
And then there are those who'll add milk to fucking anything. Fruit tea. Jasmine tea. MINT TEA.
Some have the decency to be ashamed of their actions.
Some just don't give a fuck.
It could even be a member of your own family.
We need to settle this once and for all. WHAT TEA IS IT ACCEPTABLE TO ADD MILK TO?