I, a UK-based TikTok consumer, have seen many dresses while scrolling on the app and added them to my likes. And for your pleasure and judgement, I have ranked them below, from 'a hard meh' to 'this haunts my dreams'. Full disclosure: there is no science here, just opinions.
Read on for my *entirely subjective* but also *definitive* ranking of these 17 viral TikTok dresses.
I watched this video all the way to the end, saved it, was impressed by the trick, then forgot about it tbh. I didn't even Google how to get it, which is for the best as it's sold out everywhere. If it was in stock, I would maybe add it to my basket, get distracted and forget about it again.
This dress was super famous last year and for three seconds I pretended that maybe it would suit me, but it is absolutely not my style or colour so I wouldn't even get this second hand (even though there now are *loads* on Depop).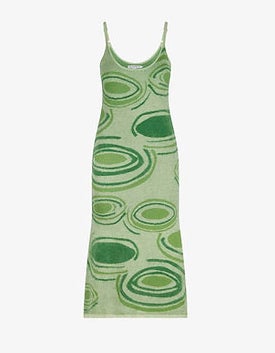 I am fully aware this is controversial but I am very on the fence about this dress. It's sweet and whimsical but sometimes I think it verges on the *whispers* fussy. I think maybe it's the combo of the two bows and frills?
I don't like it enough to spend the $490 + customs charges it would cost to get it over from the US, but I would be prepared to browse Depop for a well-priced second hand one, knowing full well that I won't actually buy it even if there is one (there isn't, I've looked).
This dress went viral as a wedding reception dress and is an excellent dupe for the Gatsby dress by Naeem Khan (pictured right)... which I wanted as my wedding reception dress, but then saw the price tag – £4.8k. Merabi's is £495 so more affordable in comparison *and yet* I haven't bought it.
In conclusion, I am prepared to sign up to their newsletter, see if it goes on sale and reconsider then.
Initially I had this dress a lot lower down on this ranking as the fabric looked like it might be clingy and unflattering, but I have since revised this judgement. I like this.
The chocolate shade is currently on sale for $129 (£97) down from $239 (£180) and I am tempted. Paired with some tights, chunky boots, and a thick cardi? Cute.
There's also a maple orange version on eBay for £71 and I will be intensely indecisive about which one to get until both get sold out.
Ok listen, this is a sparkly dress of dreams but as I am not willing to either pay $595 and customs for it or learn to sew and make my own version from scratch, I can't put it *that* high up.
She sewed on all those rhinestones herself. My lust for this dress does not compare.

Side note: why am I being shown all these viral US dresses on UK TikTok?! This seems cruel and unusual?
This dress probably has another name but I don't know it because I spent literally hours going through the Zara website trying to find it AND COULDN'T. The below is the closest I could find, which I will probably buy (it's £27.99).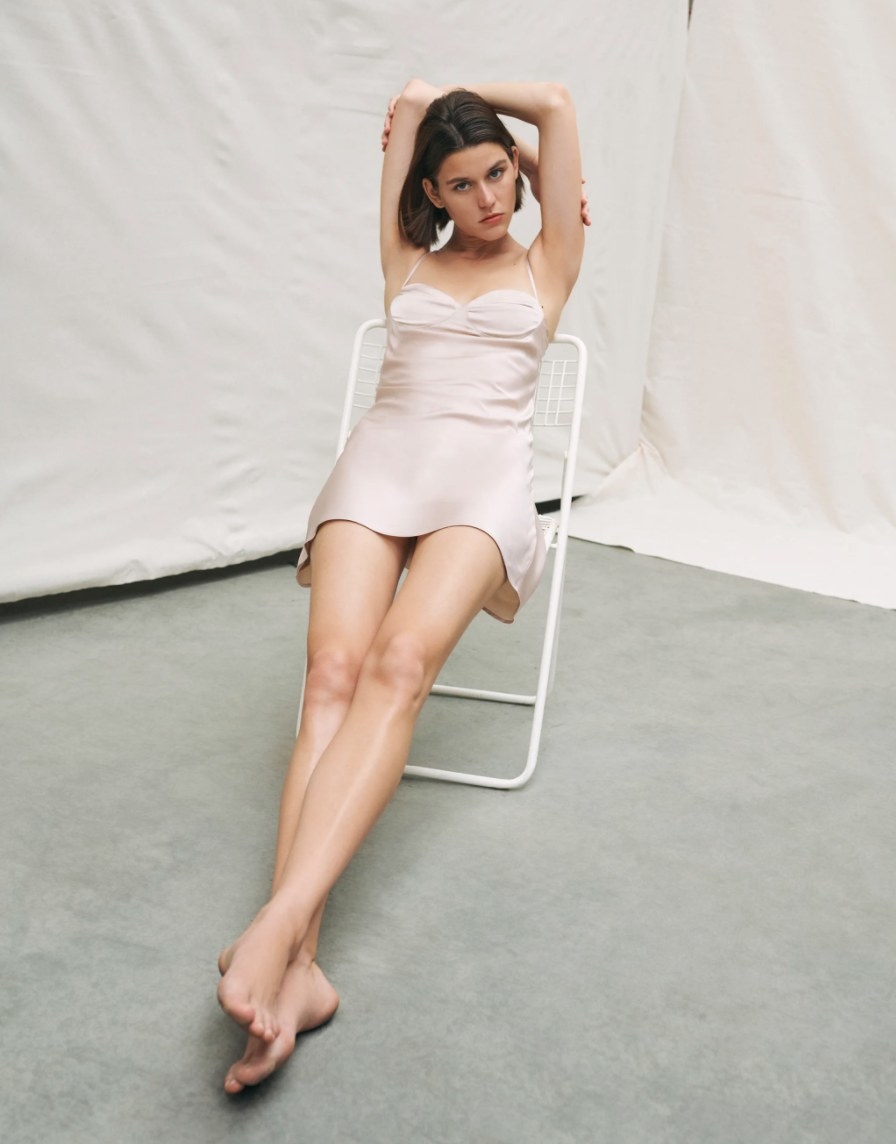 As I type I am making plans to email Zara HQ, demanding answers about the dress in the TikTok.
This dress is so pretty and I have every one in my size on eBay and Depop saved, even though I know the likelihood of me wearing it outside is about 10%. But I would have an amazing time frolicking around my house in this.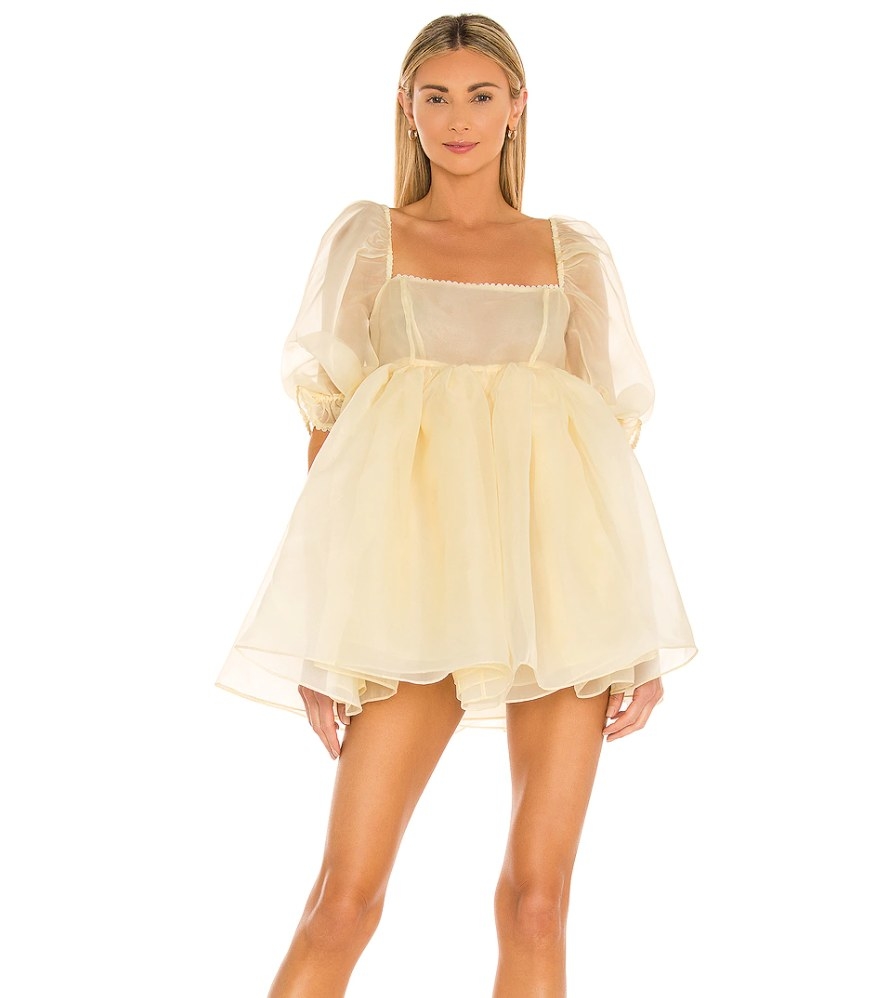 I want this dress so much I am prepared to pay the extra £6 to get it from Selfridges because it's sold out in my size on the Skims website, even though I am a notorious bargain-hunter. And I won't even resent it (I might resent it a little bit).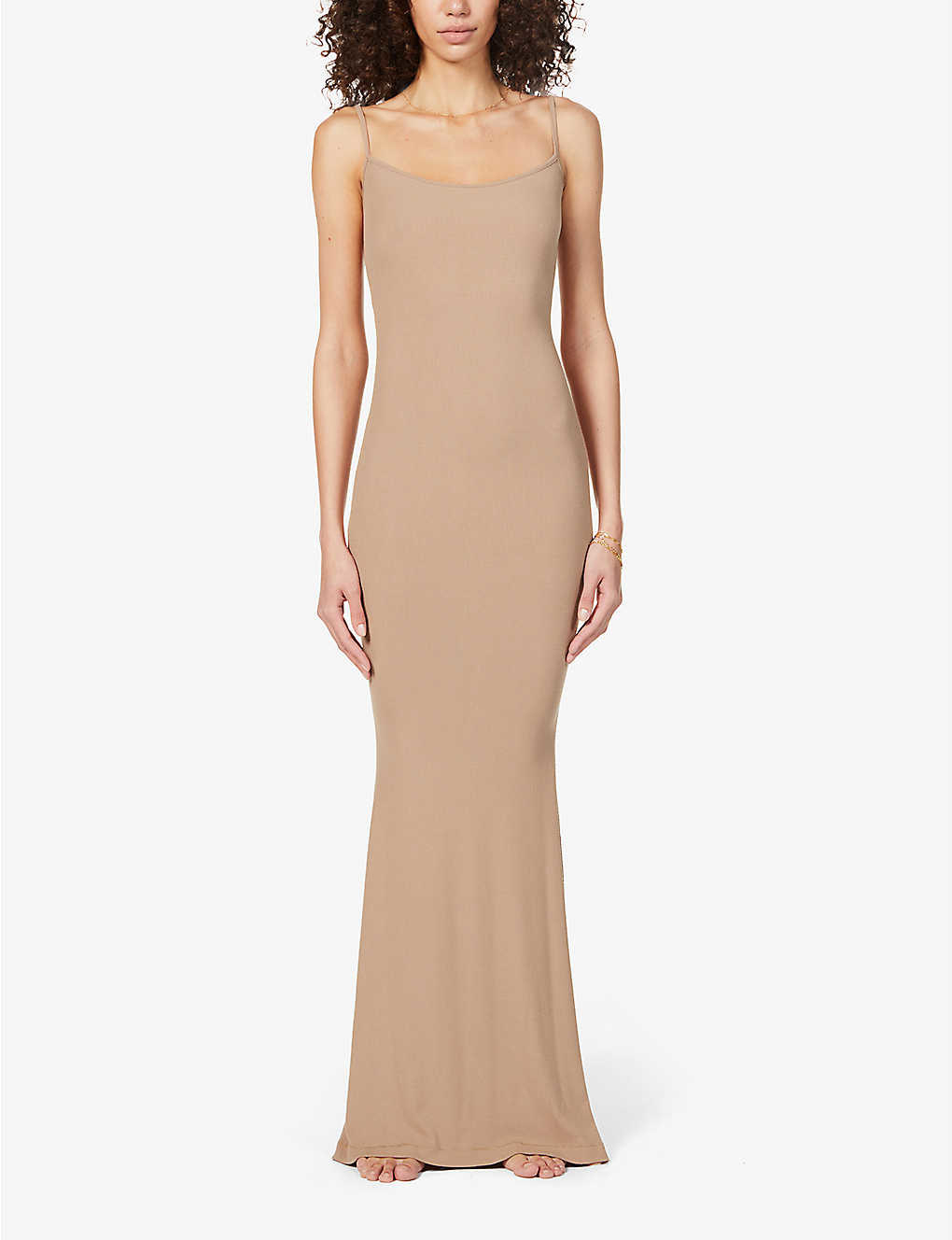 I have this dress, and every other corseted version of it that House of CB does, on my Christmas wishlist alongside *nothing else* and as soon as the 26th hits, I am prepared to empty my bank account to buy any I still don't have.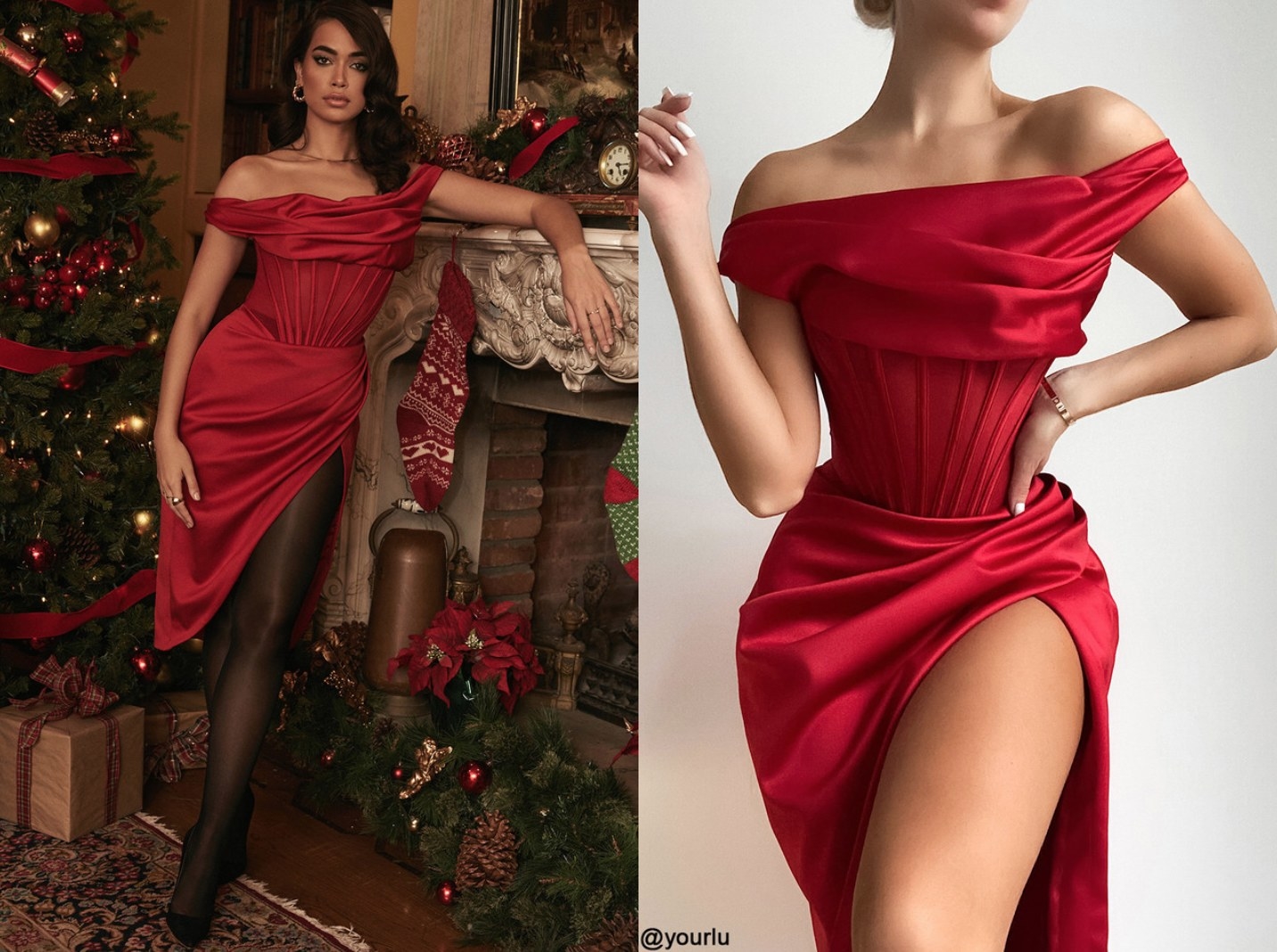 This is all my Blair Waldorf fantasies made into dress form and I MUST HAVE IT. I couldn't find it on the Esposa website, but also the average prices of the dresses are $1000+ so I will be planing a bank heist before getting in touch with Esposa.
The question is whether I would be prepared to go to jail for this dress, and the answer is yes.

My friend wore this dress on a recent holiday we took together and I had to weigh up the repercussions of sneaking into her room, stealing it, and arranging for a mysterious 'accident' to befall her so I could have it immediately vs just buying it and having to wait until I got back to wear it. She won. Barely.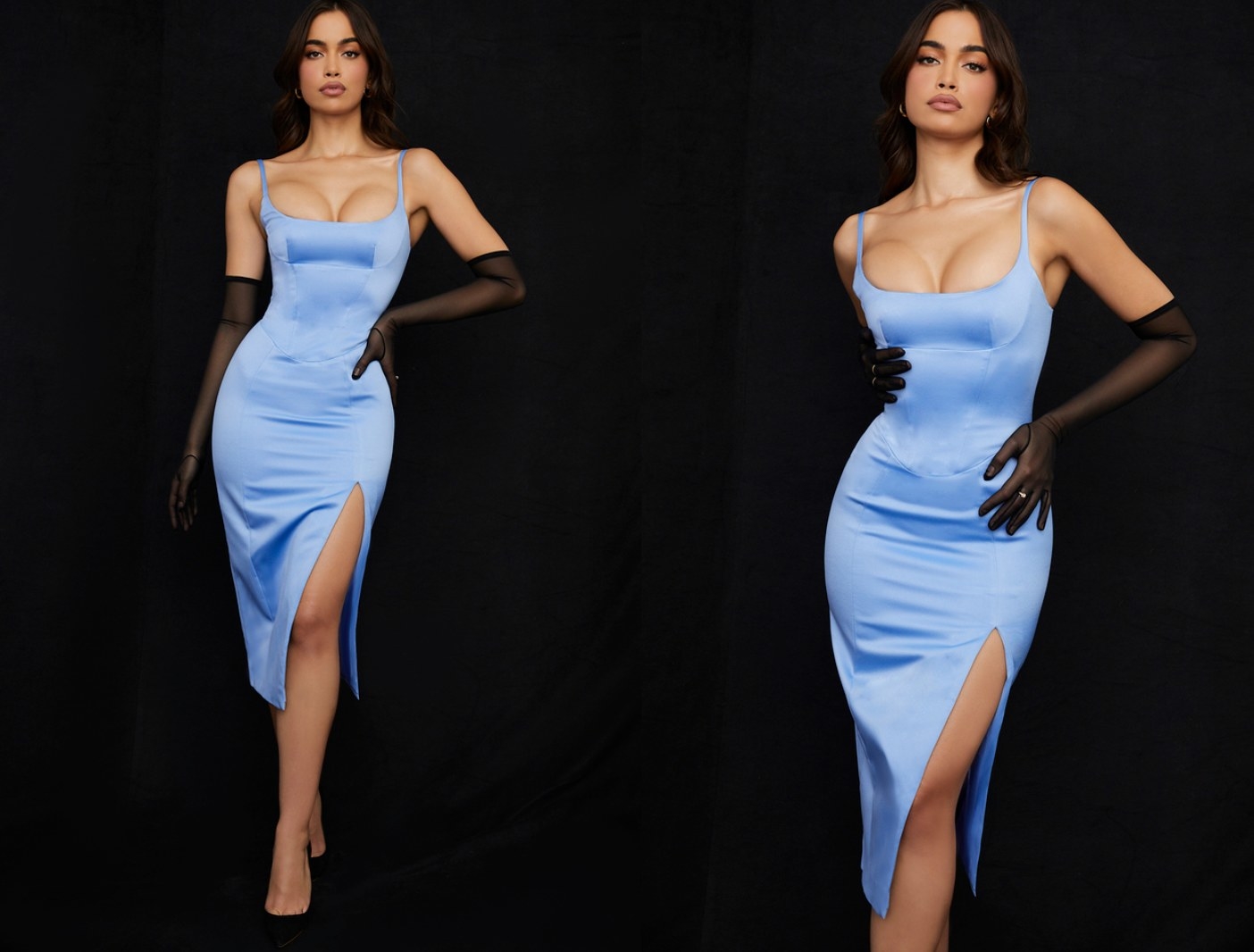 This insanely sexy dress is by a company based in Peru. I *don't think* they ship to the UK, so I will instead be reconnecting with my old Peruvian friend, Axel and sweet talking him into letting me post the dress to him and arranging a handover.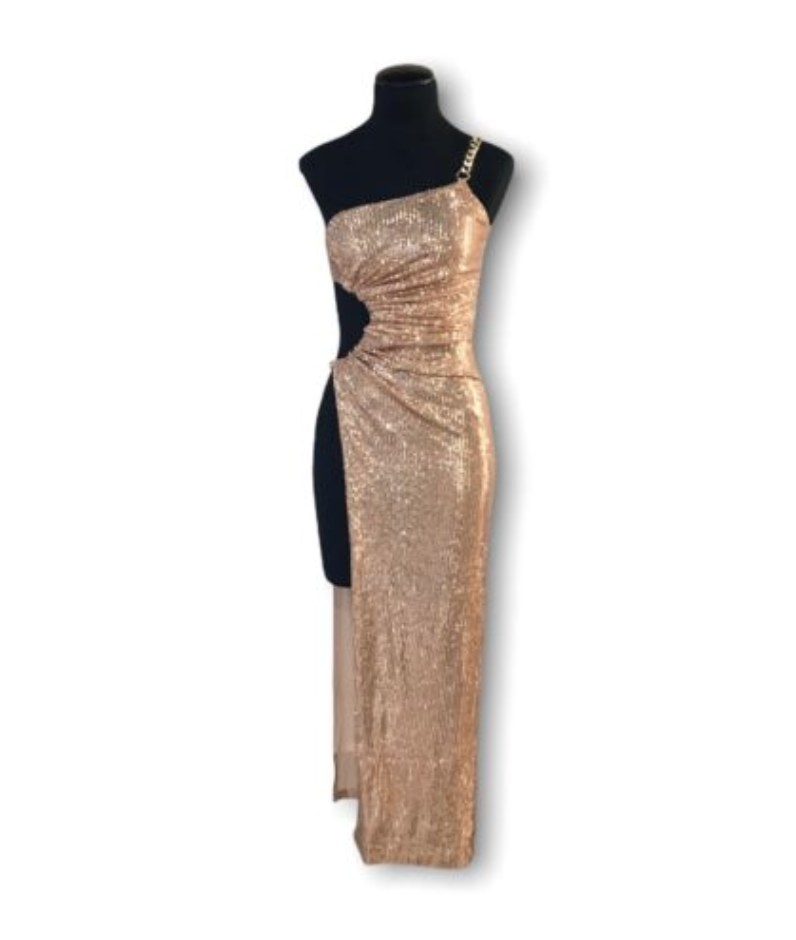 This dress is £32 but looks ~way~ more expensive and I want it so bad. It has been out of stock since I first saw it on November 4th and I am now preparing to camp outside ASOS HQ in protest until they release more.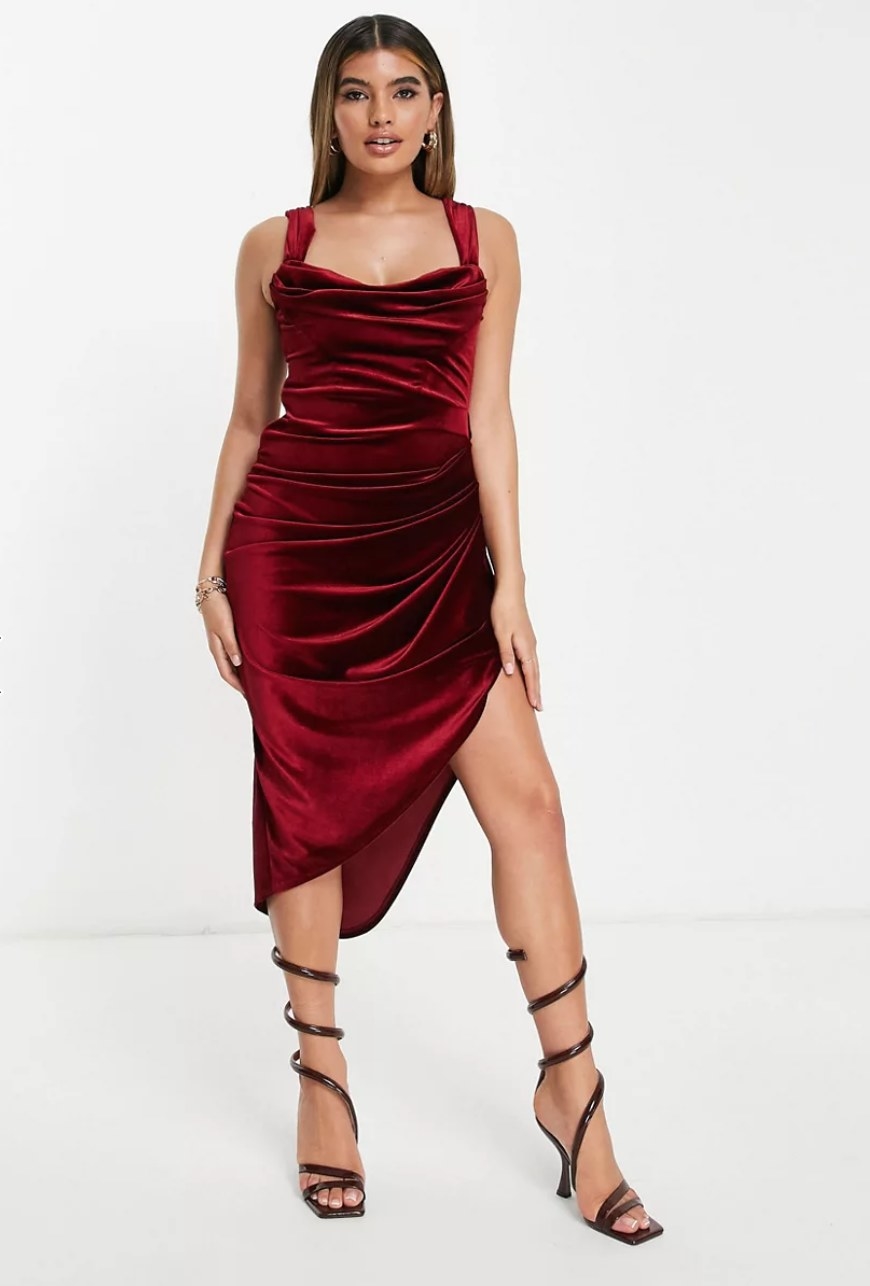 This dress looks like it would make you feel like a young maiden frolicking in a field even in grimy London and is still *so wearable*?! It's in stock, which is good, because otherwise I would be humiliating myself by messaging people who owned it and asking to buy it off them, which they would then say no to. It would just be really awkward all round.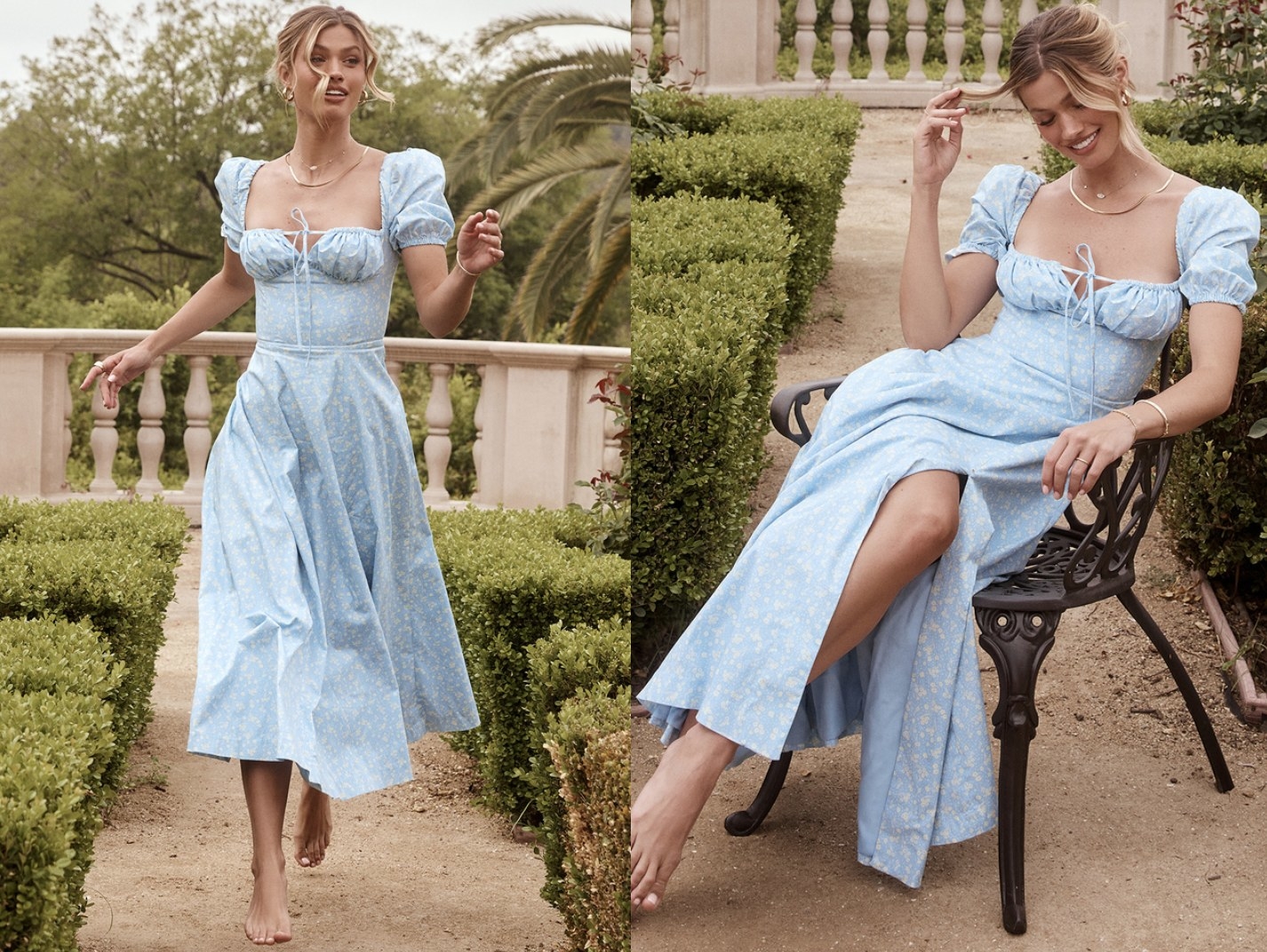 I would sell my literal soul to own a Teuta Matoshi dress so the better part of $1000 dollars? Fine. Give me some time to save up for it then my money is yours, Teuta. They also have customs charges to anywhere but the US, so I am also willing to plan a trip to New York and expertly time my order to arrive to a hotel or Airbnb.
I have cancelled flights to New York from March 2020 still waiting to be reorganised so this make total sense, don't question it.
I was first sent a video of this dress by a friend and I spent *a lot of time* hunting down the designer. She's based in St Petersburg and I am fully ready to travel to Russia, get it, keep it in storage until my worst ex gets married, then crash his wedding wearing it.