K-Pop Supergroup SuperM Is Coming In October
K-pop's mightiest heroes...assemble!
On Wednesday, Capitol Music Group and SM Entertainment unveiled a new yet familiar K-pop group: SuperM.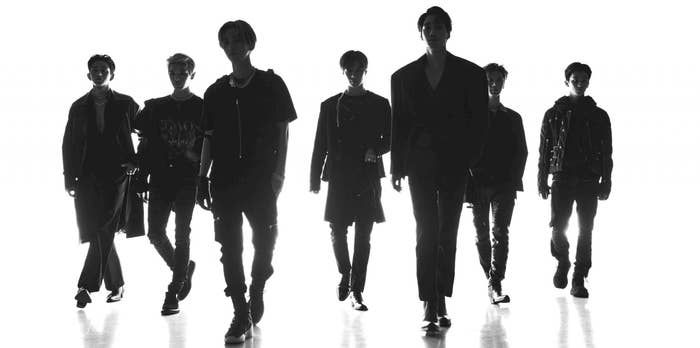 The seven-member group includes Taemin of SHINee, Kai and Baekhyun of EXO, and Taeyong, Mark, Ten, and Lucas of NCT and WayV.
To further melt everyone's minds, a teaser was released that depicts what SuperM will look like when fully assembled:
It was also announced that that the group will debut in the US in October, and promised "first music releases" and "US live performances."
Since the announcement, reactions online have certainly been mixed, with some fans frustrated that SuperM takes the members away from their own group's activities.
But, on the opposite, happier side of the Twitter universe, other fans are very optimistic and excited about SuperM, its possibilities, and the interactions between its talented members.
...rapping by Lucas, Taeyong, and Mark...
...and some killer high notes from Baekhyun.
And that's just the tip of the iceberg. Let's go, SuperM!