Which TV Matriarch Are You?
You are a Matriarch with a whole lot of sass and class. You are not above having a piece of toast and a martini at 8am, and you take sh*t from no one. It may not always seem like it, but you truly love your children (though to be honest, you don't care for Gob).
You are a Matriarch who can do it all. You aren't in need of anyone's protection but your own, and your confidence in that is what makes you awesome. You're a pretty chill mom who knows when rules need to be broken, and you love your family more than anything. Oh yeah, did we mention you're super hot?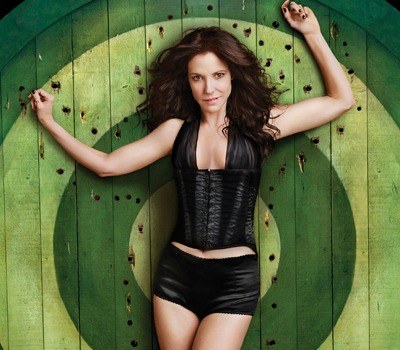 You are the Matriarch of all Matriarchs. Whether it's your children or a total stranger, you have no problem telling it like it is and being "mom" in every situation. Without you, your family would be lost, and your friends would never hear the cold hard truth. Though your intense caring can come across too strong at times, everyone around you adores you.
You are a Matriarch who has the most intense love for her children. You have your own big dreams and goals, and while some think that is your first priority, you are just as passionate about those you love. Oh yeah, and if anyone hurts your family? They might literally end up dead. #sorrynotsorry
You are the Matriarch everyone wants to be. You're fun, sexy, and pretty chill considering everything you put up with. Though your family often gets on your last nerve, you know that you would go full mama-bear for them in an instant. Just maybe tone down the hottness a little, Meg is getting jealous.
You are the Matriarch of our life. Your beauty, intelligence, and impeccable side-eye are things to be worshiped. You may have a crazy family, but you know how to keep them in line. You are loved and respected by all, and the rest of us peasants can only dream of attaining such perfection.
This post was created by a member of BuzzFeed Community, where anyone can post awesome lists and creations.
Learn more
or
post your buzz!