When you have a really tiny living room, it can feel like there's hardly enough space for actual living.
If you like to own things and/or host multiple butts in your teeny tiny home, here are a few ways to create room for both:
1.
Sit a wine crate on its side so it can function as both a side table and a spot to stick your extra pillows and blankets.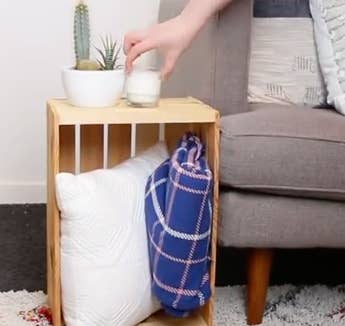 3.
Store board games vertically in pan racks so finding the game you want doesn't become something resembling Jenga.
4.
Drill a wooden file holder into a corner of the room to get a floating shelf that holds all your books and magazines.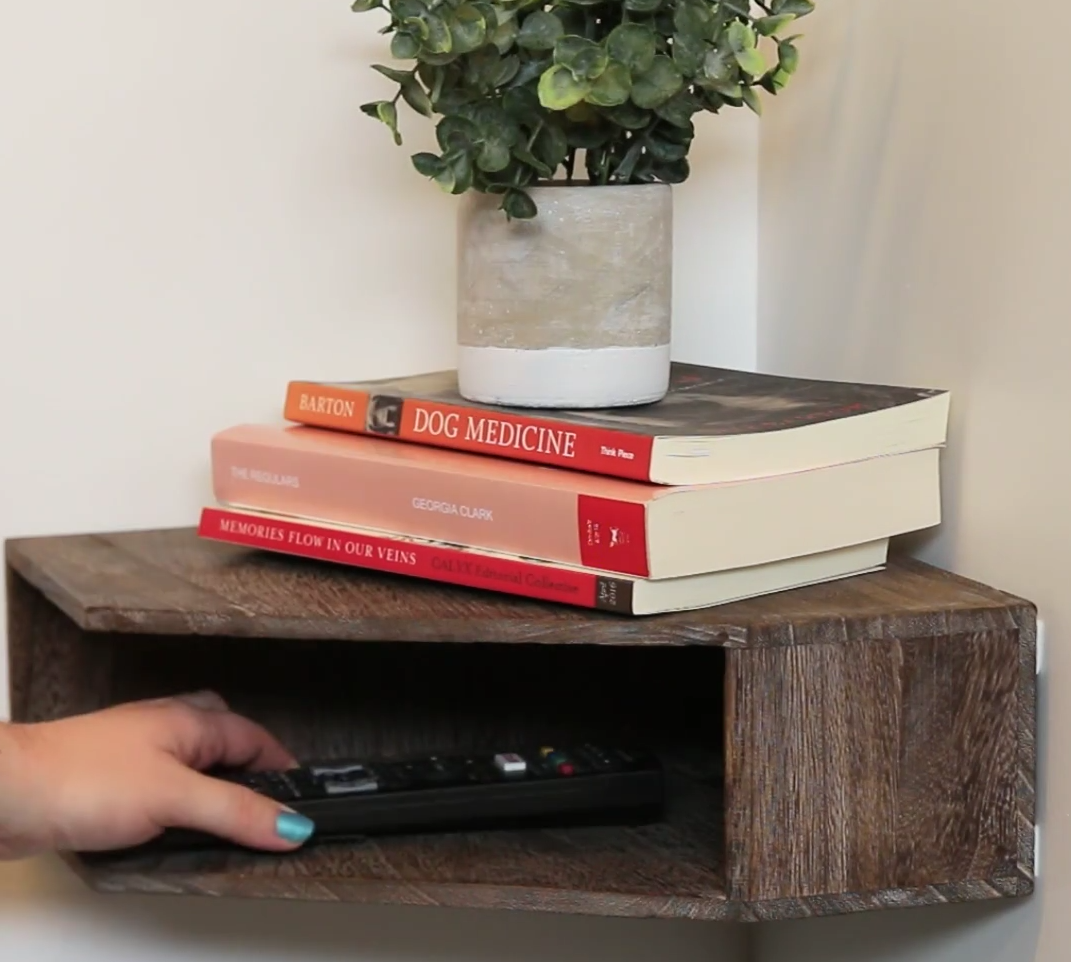 5.
Build a coffee table out of wine crates so there's no wasted space in the center of your living room.
7.
Stick velcro to the underside of your coffee table and the back of your remote control so you always know where to find it.