1.
Hang a corkboard if you're aaaaalways forgetting things.
2.
Clean up an old TV tray to make an entryway table you can move whenever you need some extra space.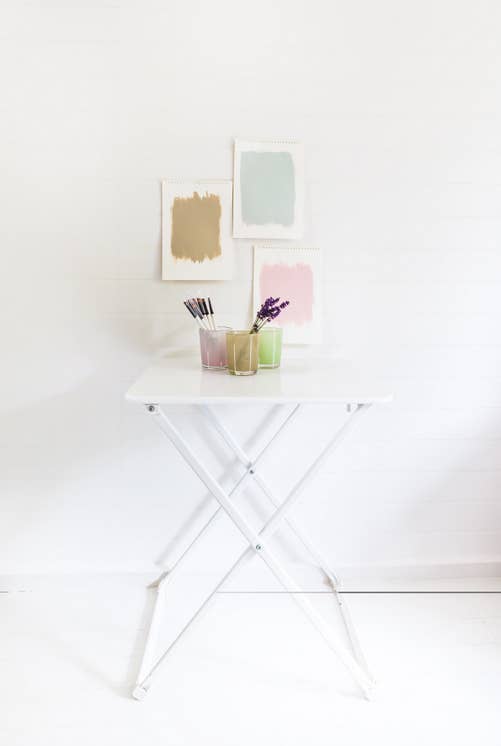 3.
Leave a stool in the hallway so you can plop down the second you walk in the house.
4.
Use a floating shelf if wedging a whole table into your tiny space just isn't feasible.
5.
Hide your stuff inside woven baskets if you've got a full house.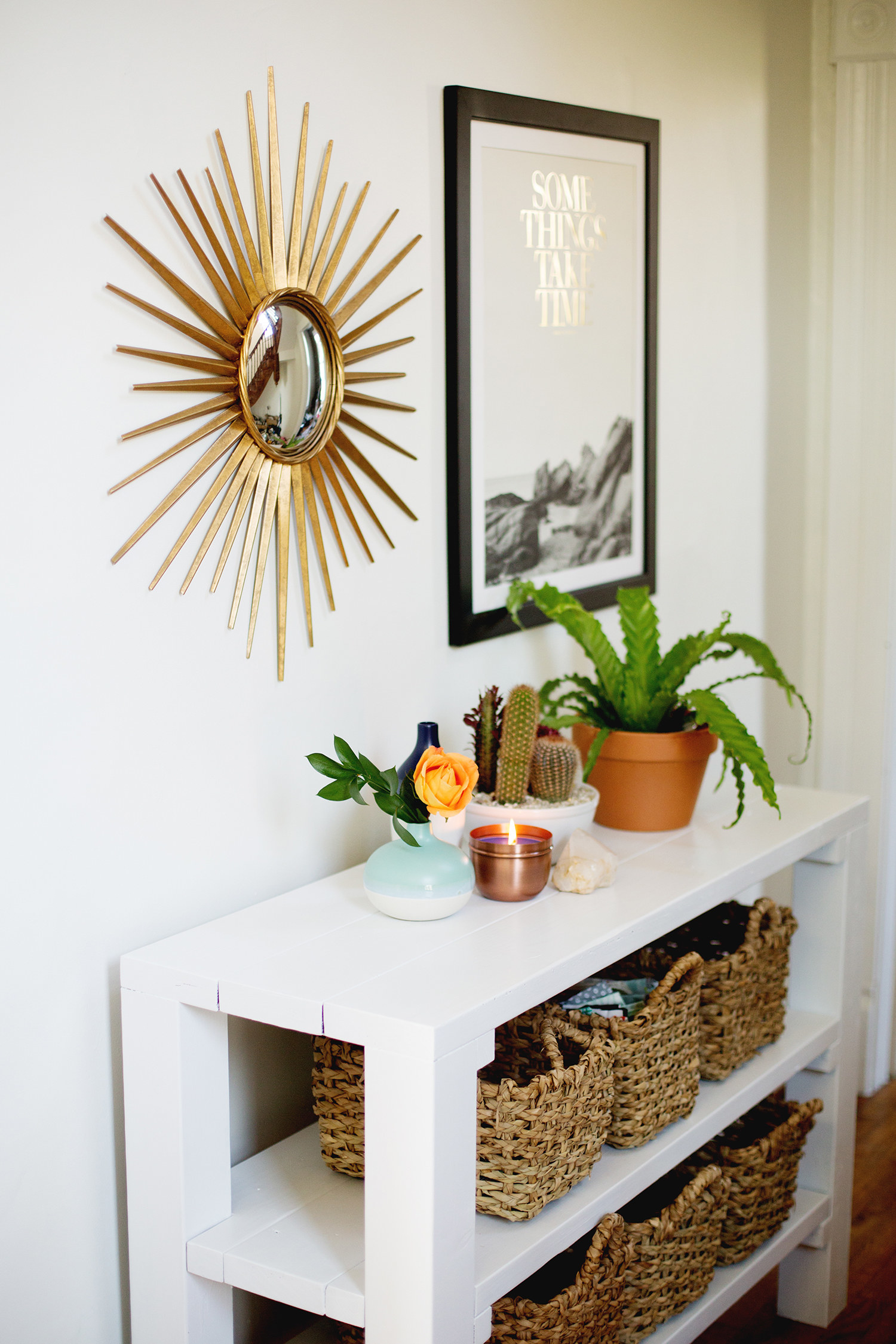 6.
Fill a tray with shells so your boots aren't left to dry on your hardwood floors.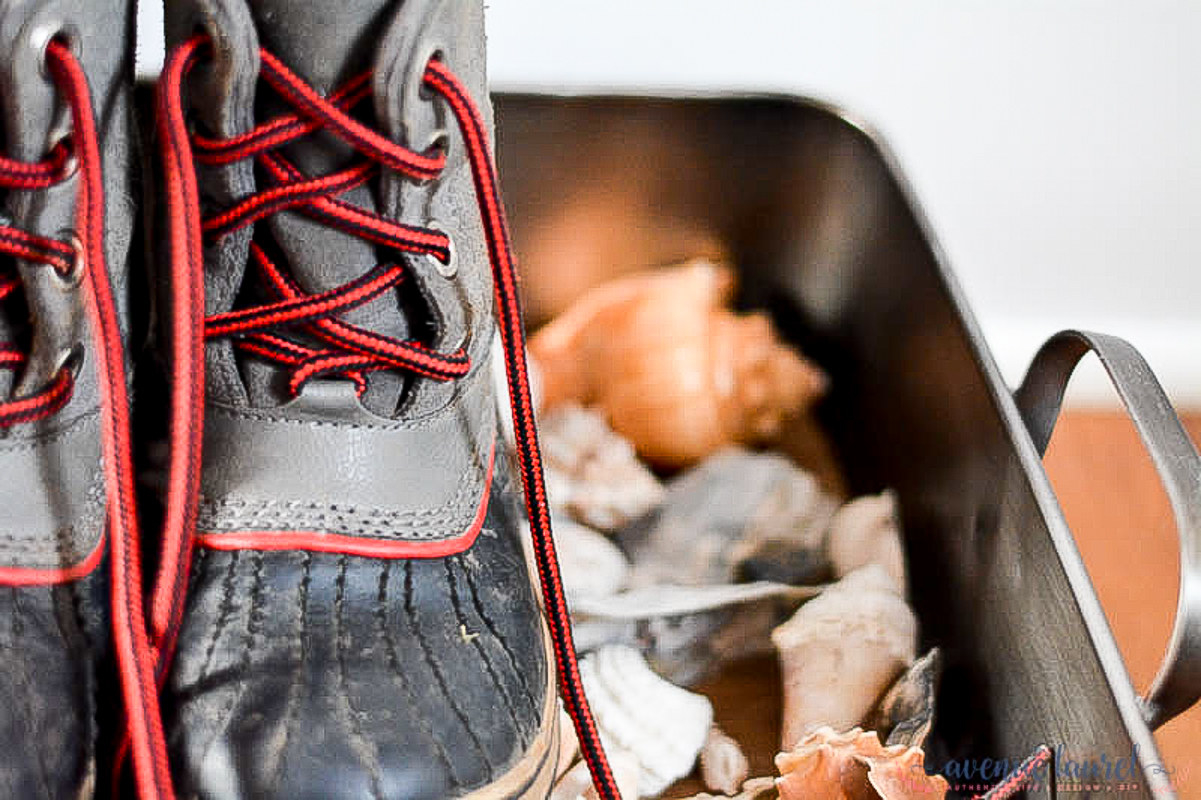 7.
Hook shelf-hanging baskets to the underside of a bench to take advantage of empty space.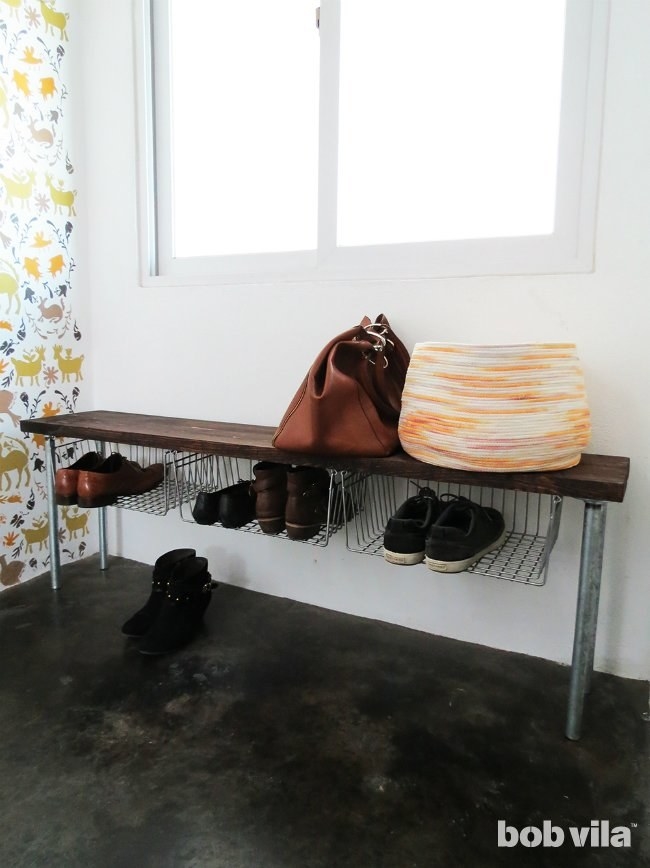 8.
Disassemble a dollar store accordion rack so you can dress it up with a bit of spray paint and contact paper.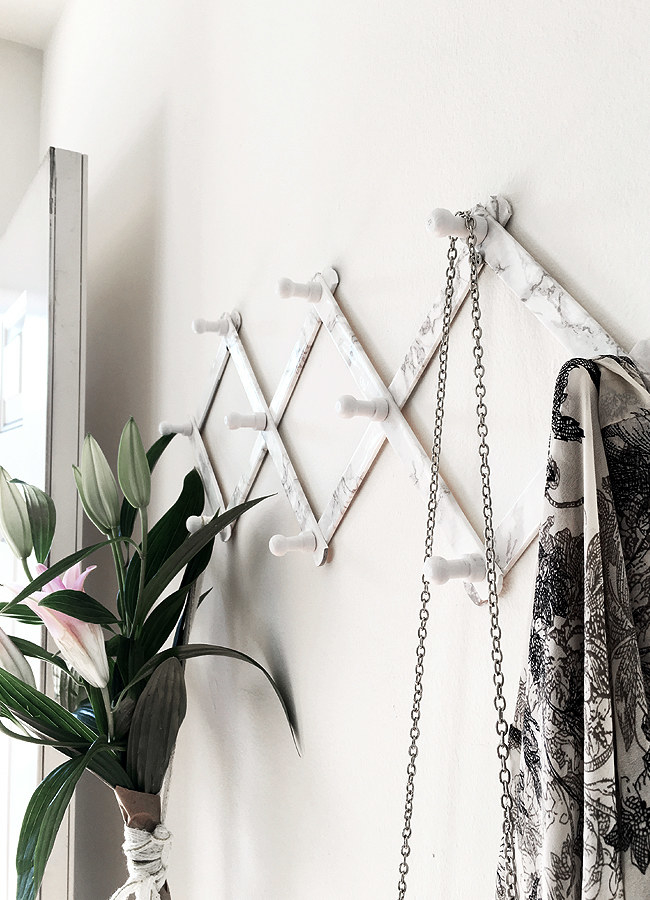 9.
Take advantage of the empty space and line the walls with bookshelves.
10.
Attach some hooks to a spice rack if your space is too small for a whole entryway table.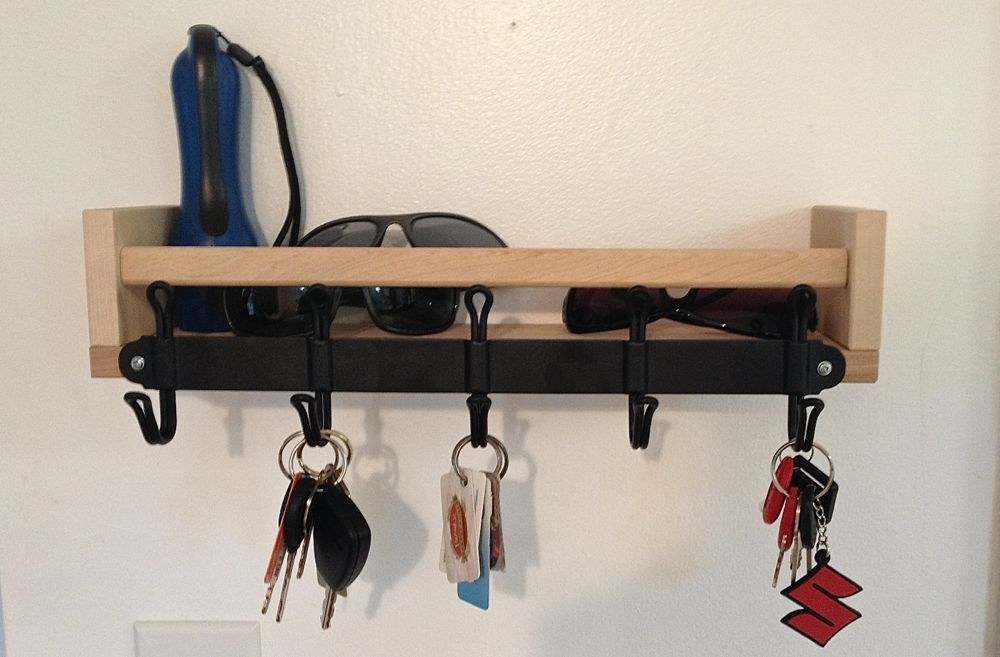 11.
Turn wooden dowels into decorative hooks with copper pipe caps.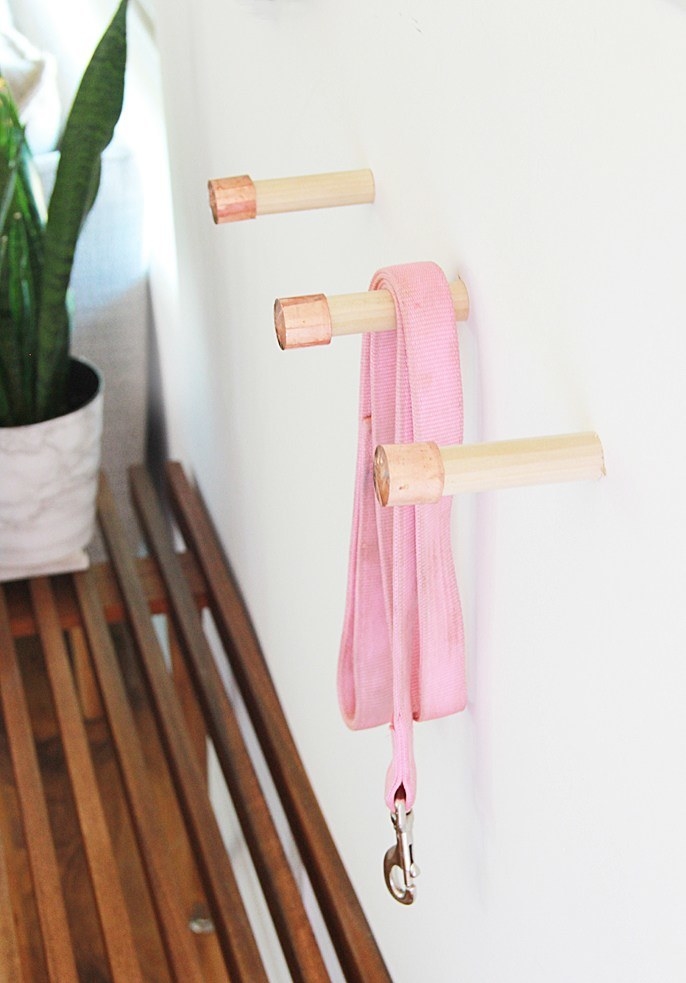 12.
Make an organizer that's got literally everything you need out of a few pipes, hooks, and boards.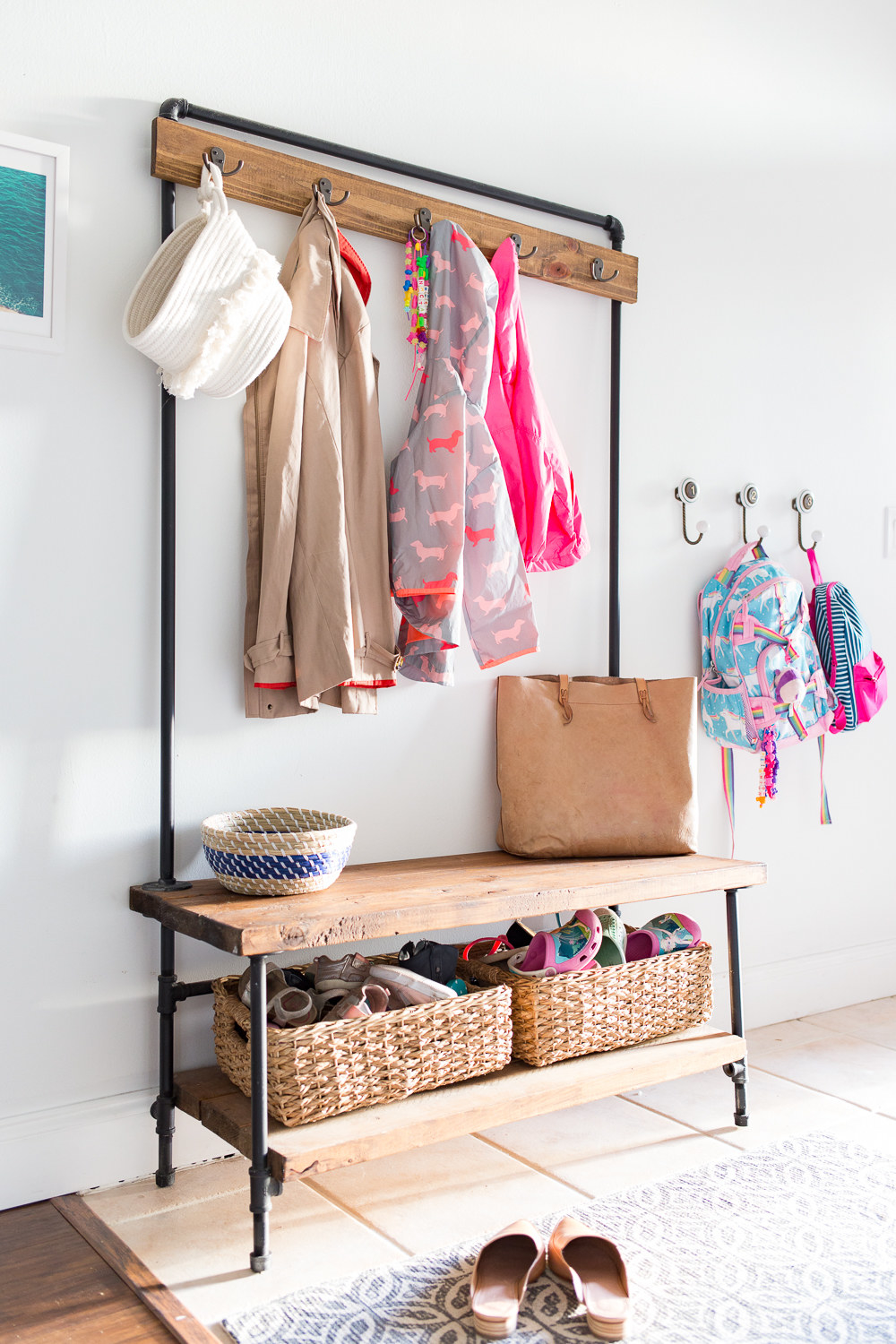 13.
Or you could skip the boards and just hang the pipes right on the wall.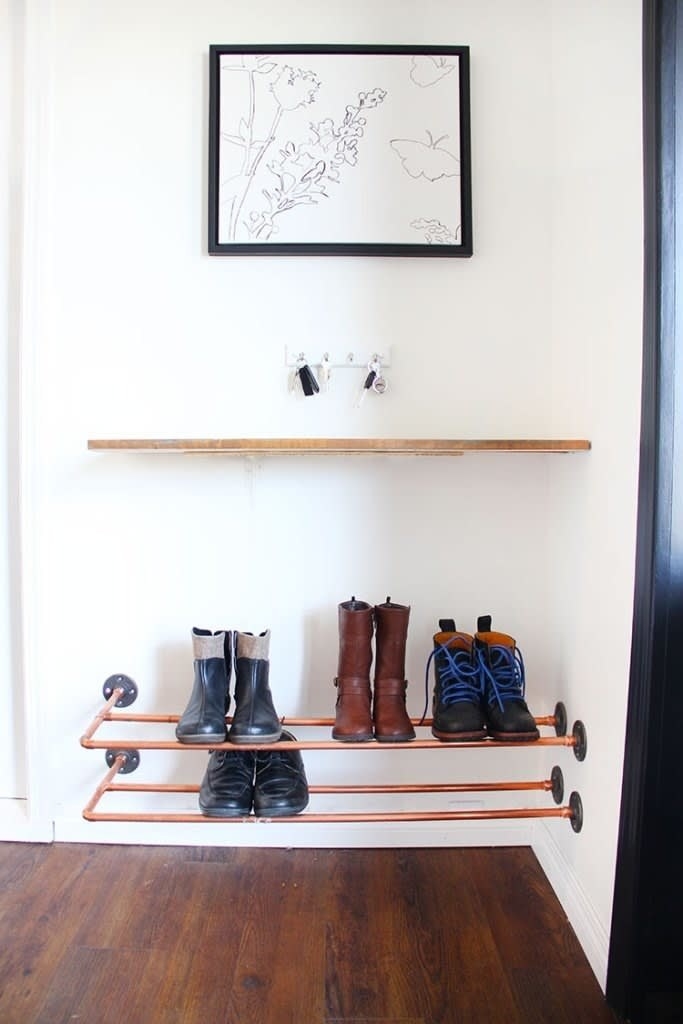 14.
Hang knobs on a plain white wall to give it a few pops of color.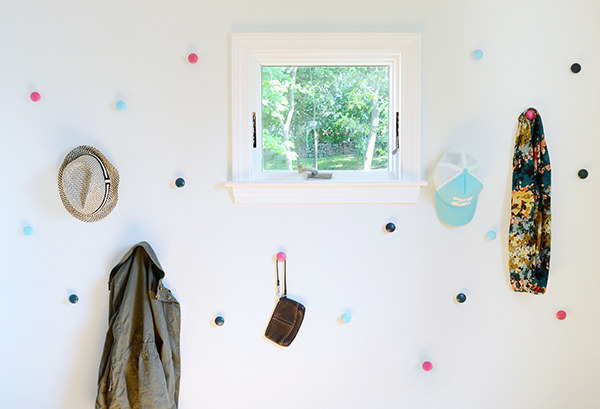 15.
Prop up a plank of wood with some hairpin legs.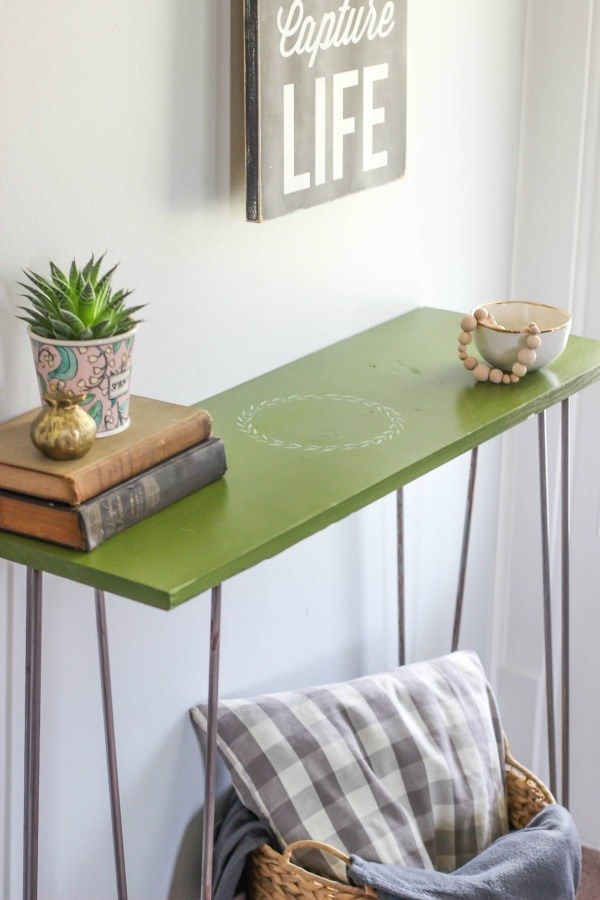 16.
Nail a set of evenly spaced boards so you can wedge shelves in different configurations.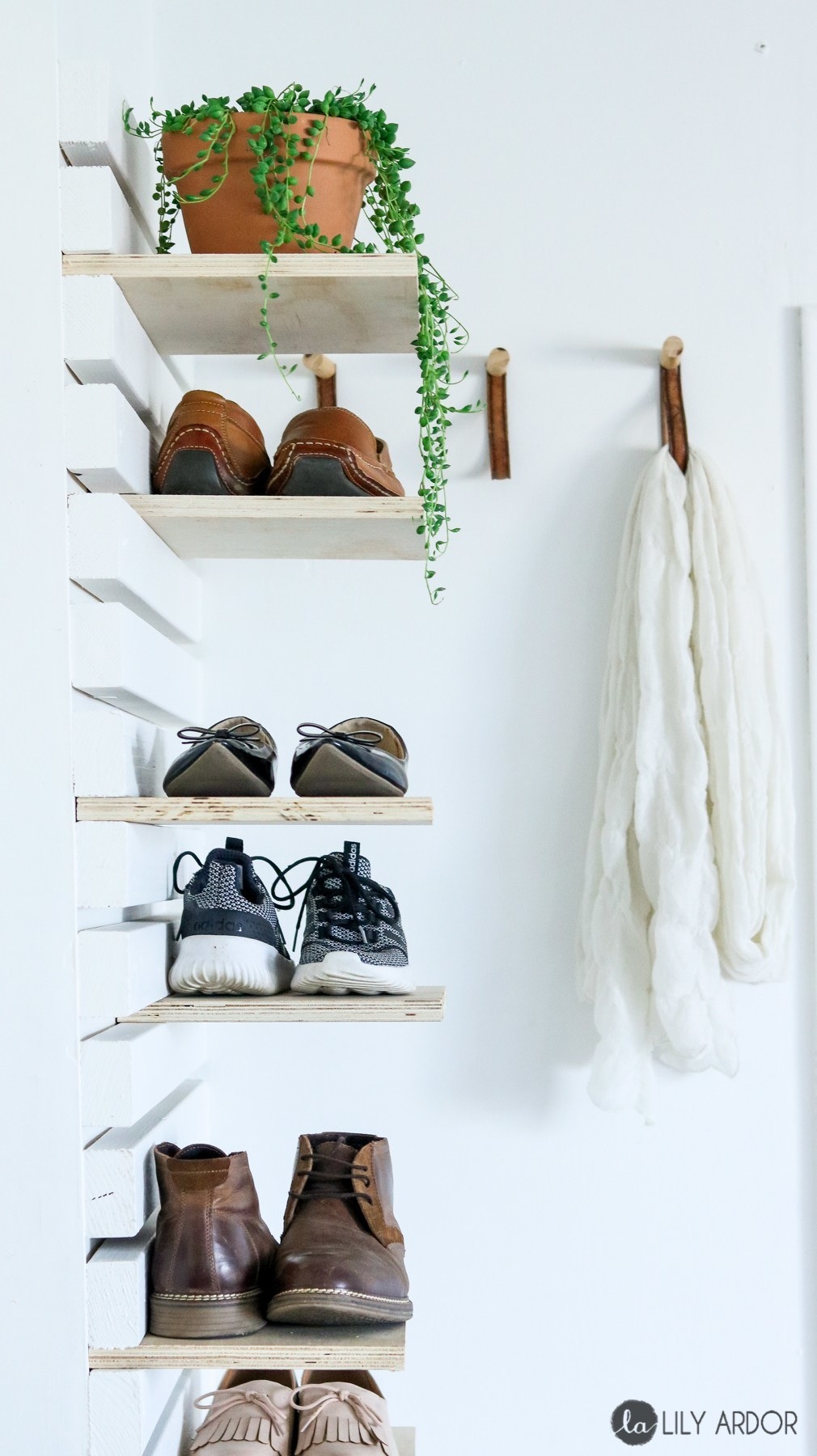 17.
Or just prop up a coat rack — it's a classic for a reason.