1.
HACK #1: To tone down dark circles, apply under-eye gel pads made out of coffee + gelatin.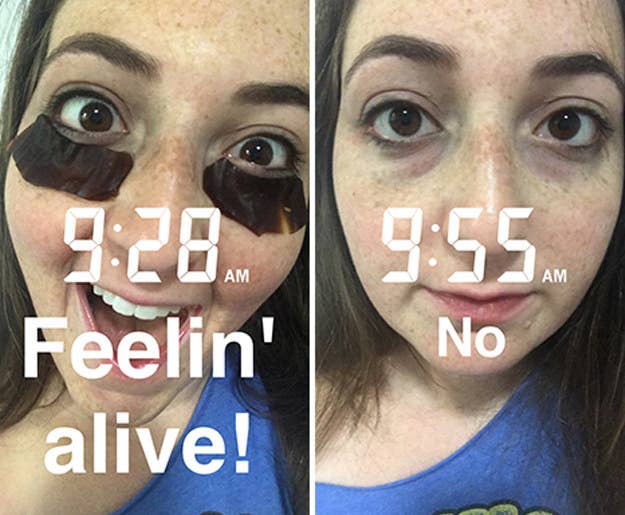 2.
HACK #2: Remove sweat stains from clothing by pre-soaking them with a mixture of dish soap + hydrogen peroxide + baking soda.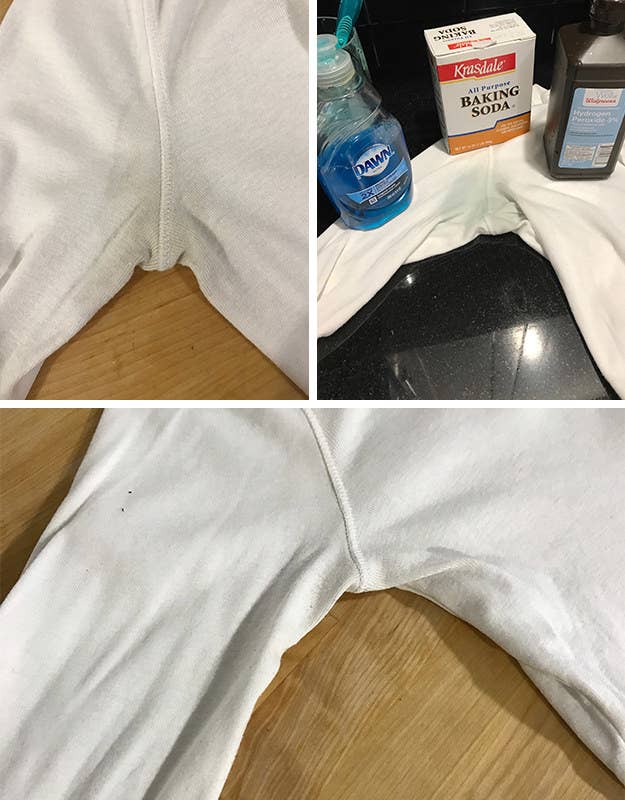 3.
HACK #3: Corn starch + cocoa can double as cheap (and streak-free) dry shampoo for brunettes.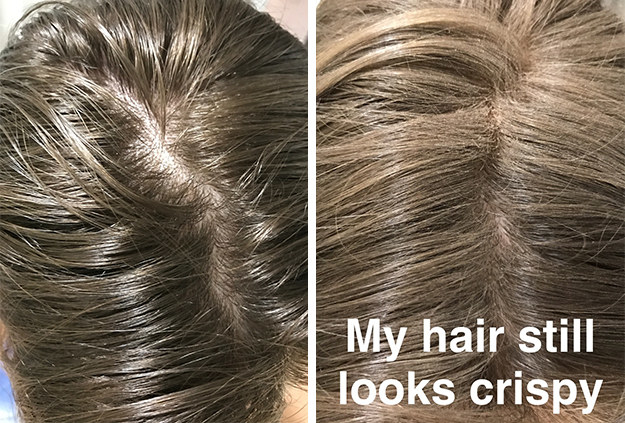 4.
HACK #4: Swapping out pricey eye makeup remover for plain ol' coconut oil.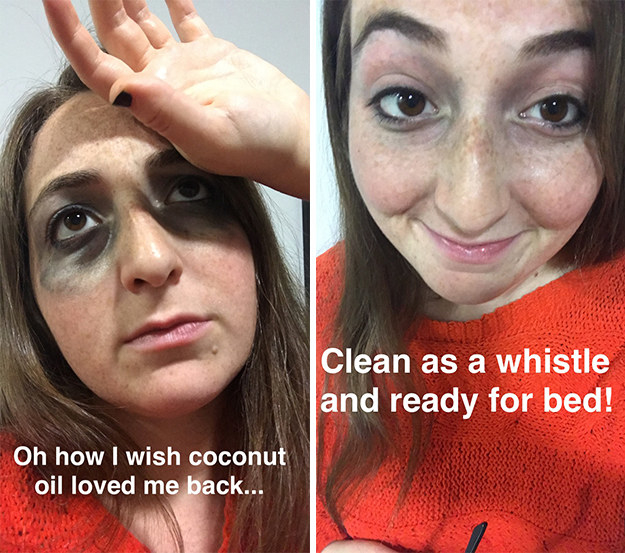 5.
HACK #5: Prevent blisters with adhesive tape.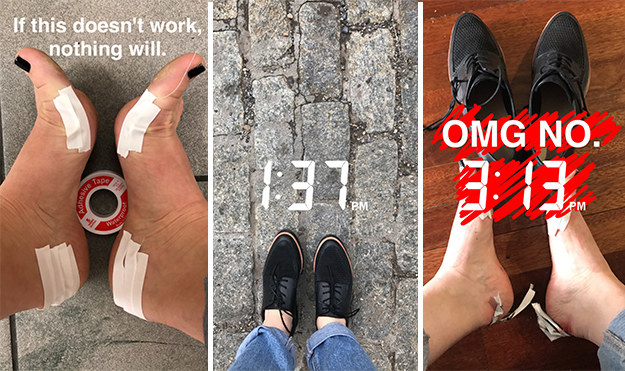 6.
HACK #6: Before bed, wrap wet hair around a t-shirt crown — and you'll wake up with easy, no-heat waves.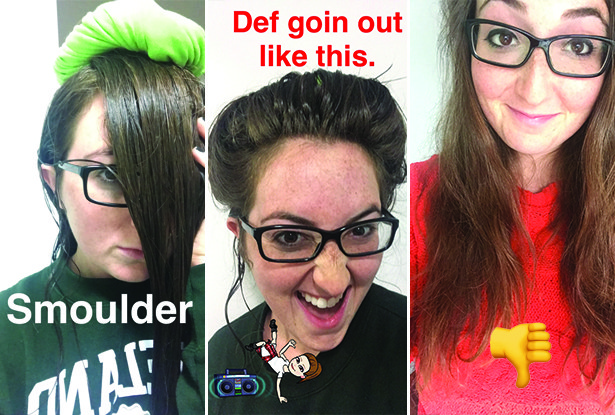 7.
HACK #7: Applying corn starch + top coat will give your nail polish a matte finish.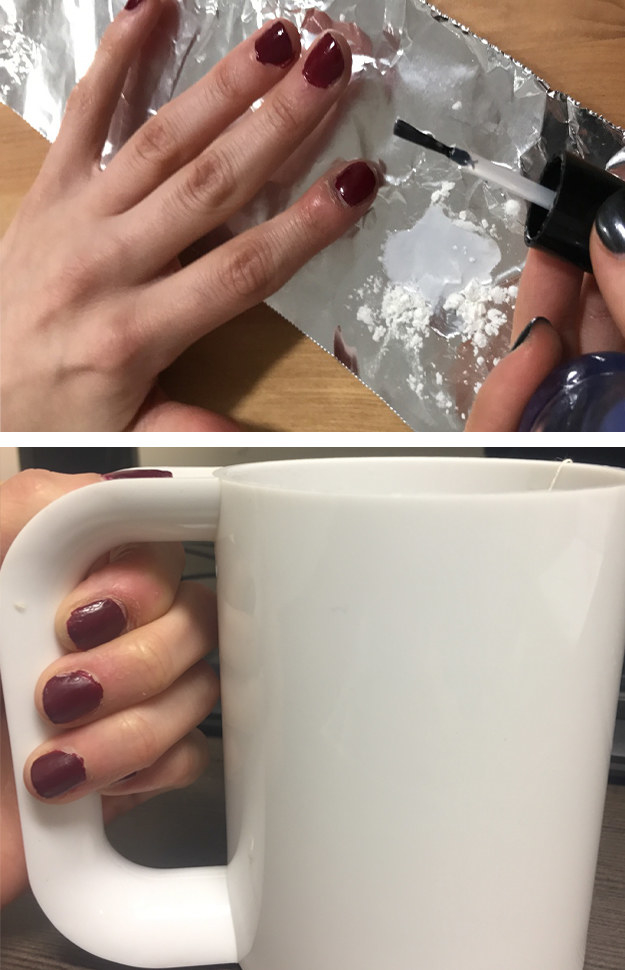 8.
HACK #8: Hook a removable strap around the base of a strapless bra for extra ~lift~ and support.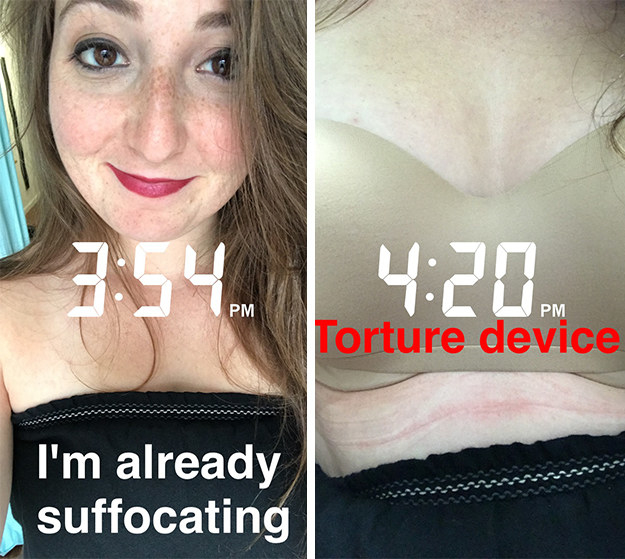 9.
HACK #9: Make a fool-proof DIY exfoliating scrub with coffee grounds + sugar + coconut oil.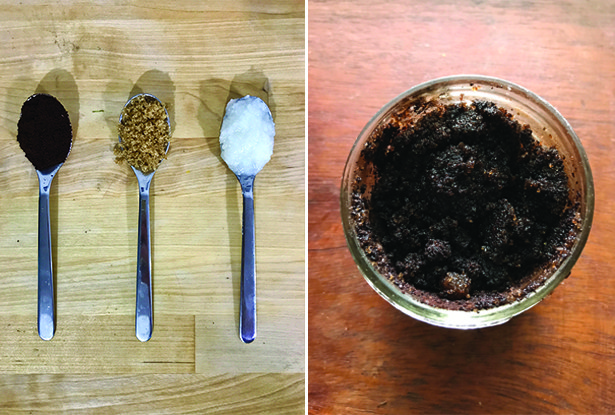 10.
HACK #10: Set your lipstick with a tissue + translucent powder to make it last even longer.