Welcome to Cooking Up Change, a series in which BuzzFeed food writers sit down with some of our favorite cooks to talk about how they are using food to ignite change.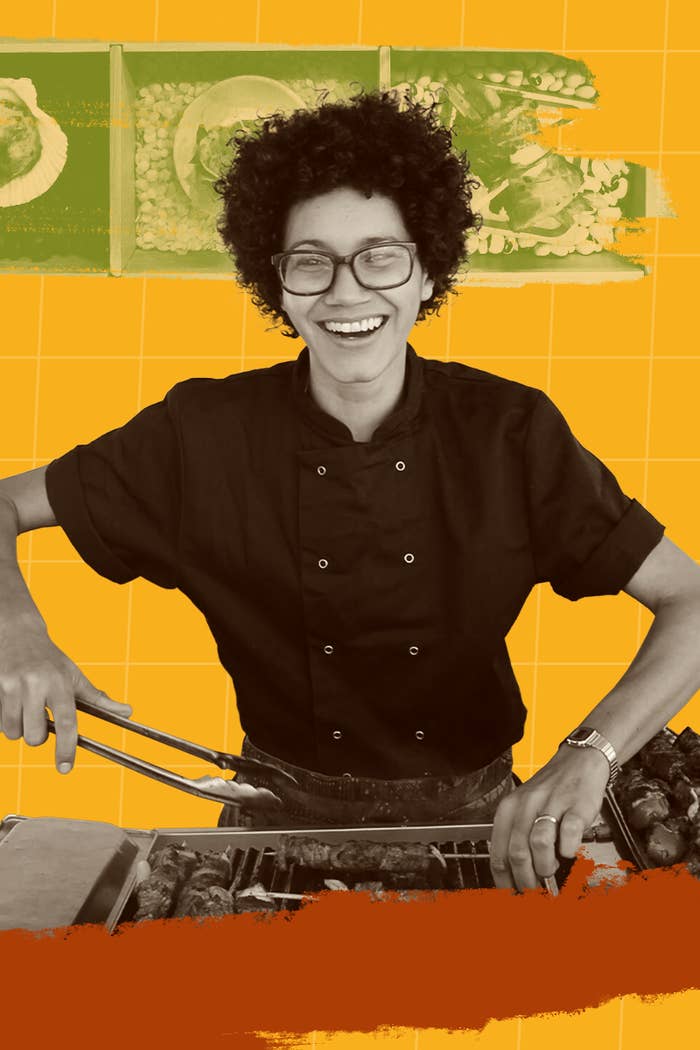 Zoe Adjonyoh was never supposed to be a chef. She didn't attend culinary school or stage at restaurants in her free time. "[But] the universe decided that I was doing Ghana Kitchen whether I liked it or not," says Adjonyoh. In 2011, she started organizing supper clubs to support herself while she worked toward her master's in creative writing. The reaction was massive and immediate.
Adjonyoh spent a few of her early years in Accra, but her family moved to London before she had a chance to soak up any of the culture. She didn't grow up with a grandmother whispering recipes in her ear or eating golden mashed yam at an aunt's wedding; her window into the food of her paternal family was more of a keyhole. Her father made chalé sauce or kenkey with tilapia when he missed home, but it was her curiosity rather than his encouragement that instilled her cravings for the food.
Since we spoke in early March, Adjonyoh's mission has taken on a new flavor. Because the pandemic has all but shut down her business, she has found new ways to support her community. She cooks for the UK's National Health Service, donates 10% of her profits to organizations like Black Lives Matter, and hosts weekly panels with the goal of "decolonizing the food industry" and uplifting people of color who have been excluded from food media's narrative.
What made you realize that you were going to do this for a living?
Zoe Adjonyoh: It was a combination of getting loads of press and demand. I had to sit down and think, What do I want this to represent? The mission became an African Food Revolution because, fundamentally, that was the reason it was so popular. Nobody had ever modernized or talked about modern West African cuisine before in the UK. There were West African restaurants, but they weren't concerned with feeding people outside of the community. I decided that Ghana Kitchen was a journey of discovery of identity and culture through ingredients and flavors. It was a fun dining concept that was friendly and accessible to everybody.
How does Ghanaian food culture differ from Western cultures, and how did you make it accessible?
ZA: The modern Western standard of eating out was not evident in Ghanaian restaurants 10 years ago. Western people don't go to a restaurant and expect to wait three hours for their food or to be ignored a bit. These spaces were created for immigrants to feel at home, food being a medium for that, so there was no reason to try to feed anybody outside that community.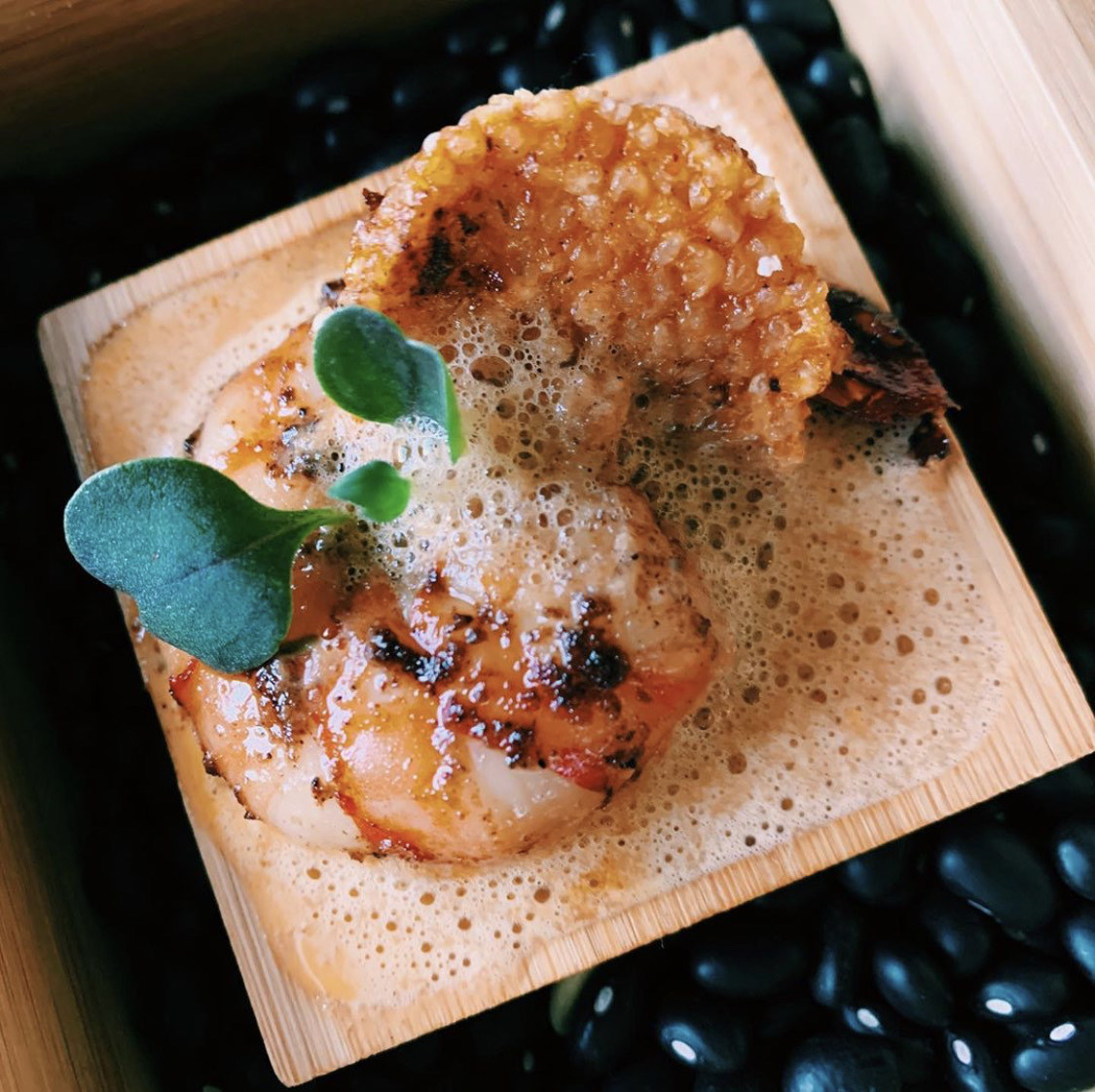 Why do you think it was slow like that?
ZA: Over hundreds of years, restaurants have developed in most European places with a standard of service. It's all focused around entertainment and going out whereas if Africa doesn't have hundreds of years of gastronomy and culinary training behind it, and the main motivation behind food is sustenance, then there is a lack of attention to the other details that other cuisines or cultures prioritize.
What other things about the food have you had to tweak to make it more accessible to outsiders?
ZA: That's been an interesting, ongoing journey because I do street food, catering, pop-ups, and supper clubs, and the menu will be designed for the environment and the customer that goes into that space. In order to make money in a high-volume environment, you need to adapt your menu so that it flows out fast and doesn't require a lot of explaining. JFC (meaning Jollof Fried Chicken) was created exactly for that reason. I marinate the chicken in the seasoning I use for jollof rice and buttermilk, then fry it. That's how you get people to experience the flavor—you adapt to new environments, hoping that it'll take people in steps to participate in the eating experience.
The complication then comes when a catering client will say, Can you turn down the spice a bit? I can and I will because the client has requested that and I know that the majority of people in that building would prefer that. I think that heat is the same as salt and pepper, and it's a beautiful thing when incorporated into dishes properly, but everybody's tolerance for heat is different. Physiologically, their bodies react to it differently. Heat isn't the most important part of the food—it's experiencing the way it's made or the majority of the flavor.
But increasingly, my inclination is to not tone it down; it's to make the food that I'm happy making, that I feel gives the best representation of the dish it originates from, and people can do with that what they will. But when it comes to cooking at home, you want to encourage people to play with the flavors, play with the ingredients. It's more important that you take away as many barriers to that process as possible so they can find their own way back into it. My first cookbook, Zoe's Ghana Kitchen, was only supposed to be an introduction to the flavors that I love and new ways of cooking old, traditional dishes or new ways of incorporating ingredients into a Western, everyday diet. The whole point of that was to break down the otherness of the cuisine to show people how easy it is to adapt it to their daily diets.
What are you hoping to achieve with your next cookbook?
ZA: I wrote my first cookbook in 2015, so it's very dated for me now, and it's very representative of the personal journey at the time. Whatever happens next is the natural evolution of my own experience cooking, and that will be informed by my visits to the continent. I've spent time in Gambia, Senegal, Kenya, and Uganda, so I'm interested to explore a wider range of African cuisines and highlight the wide range of African cuisines that are within their grasp.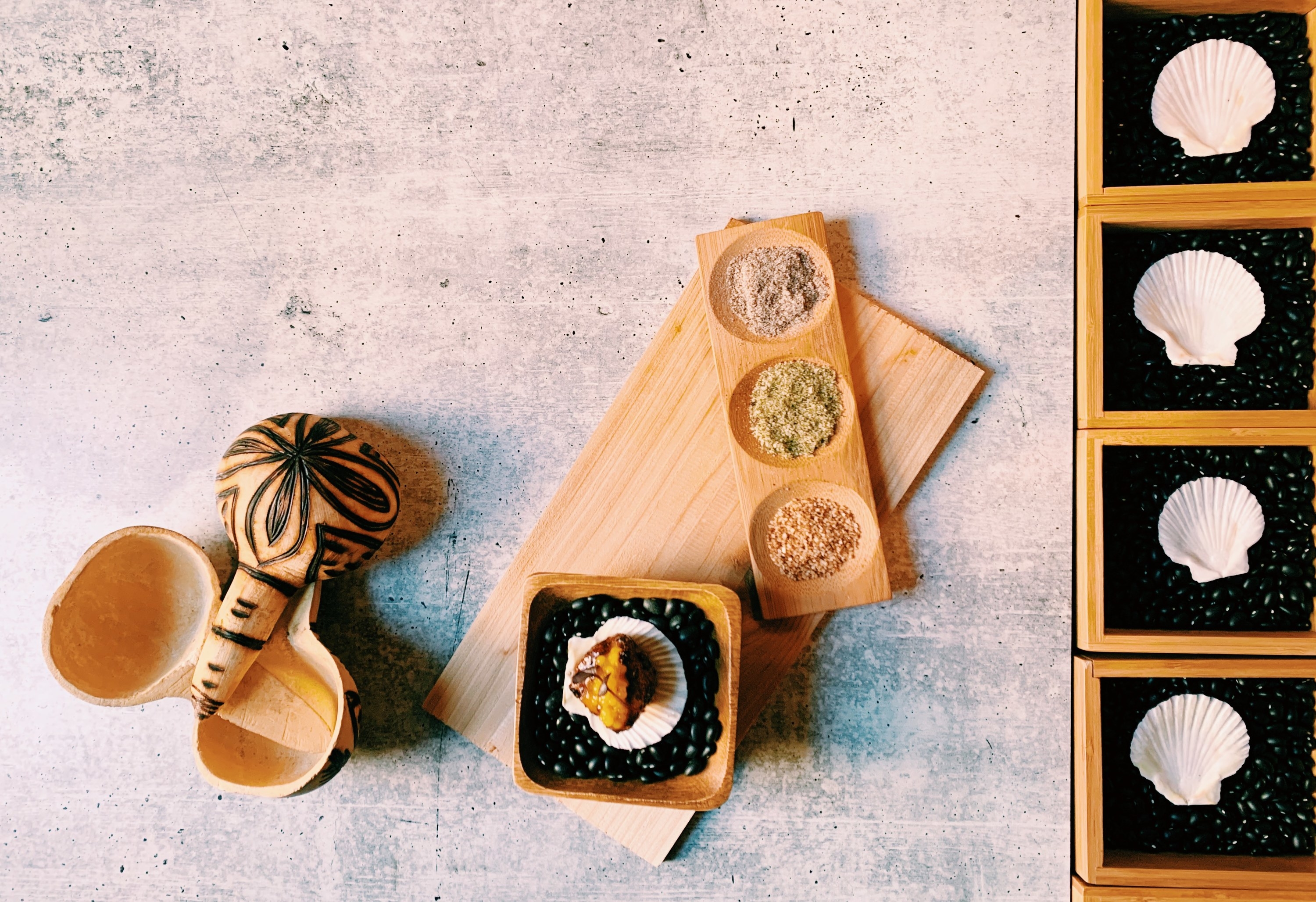 So you want to expand past Ghanaian food and go deeper into other African cuisines.
ZA: Mostly, I want other people to, but yes, I do on a personal level. Sankofa is a vehicle to allow me to do that. Sankofa, for me, means "go back and fetch it." It speaks generally of going back to Africa, getting what you've learned, and sharing it with other people.
The problem I've found over the last five years is people have labeled me the voice of Ghanaian food. That's great, but I don't necessarily cook Ghanaian food every day at home. I have other interests in food outside of Ghana. I felt boxed in creatively and professionally in terms of what I can cook and how I can cook it.
It sounds like a really heavy burden to be the voice of Ghanian food and to try to represent that culture appropriately.
ZA: Exactly, it's a lot of pressure. It's very nice, but it's a bit like assuming that one person speaks for everybody. I get asked a lot what are Ghanaian's favorite dishes, what is Ghana's this, what is Ghana's that. Do you think that everybody in England has the same favorite dish or everybody eats the same things on Sundays? That doesn't happen. I can't speak for the millions of people who live there. I can only speak to my lived experience and my love of cooking, and I want to help or assist or be a part of a bigger thing that is encouraging people to look at Africa in a new way when it comes to cuisine.
Can you give me an example of a recipe that you've been working on lately? What was your experience writing it?
ZA: I had this idea when I bought millet in a market in Ghana in 2018. I thought, Why don't more people cook with this? At that same market, I found dawadawa, which is fermented locust beans. It's a super interesting ingredient and it's super good for you. I wanted to incorporate dawadawa into my jollof seasoning because the flavor is incredible and it's got this really clear umami behind it. Jollof is a one-pot rice dish, and you can cook any grain into that sauce. I thought, Why can't I make jollof millet? That was a very exciting idea for me at the time, but I tried to make it and it was a disaster.
Sara (my sous chef) and I were working on a lot of things whilst I was in New York, and something reminded me of millet, jollof, or dawadawa. I thought, What happened to that recipe? Why didn't that work? I played with the sauce, spent a few days trying different cook times, and experimented with both boiling and baking it… Long story short, we finally made it into an appetizer, which was shrimp marinated in dawadawa-jollof seasoning with jollof foam and a jollof millet cracker. So sometimes the journey takes a day and sometimes it takes a year and a half.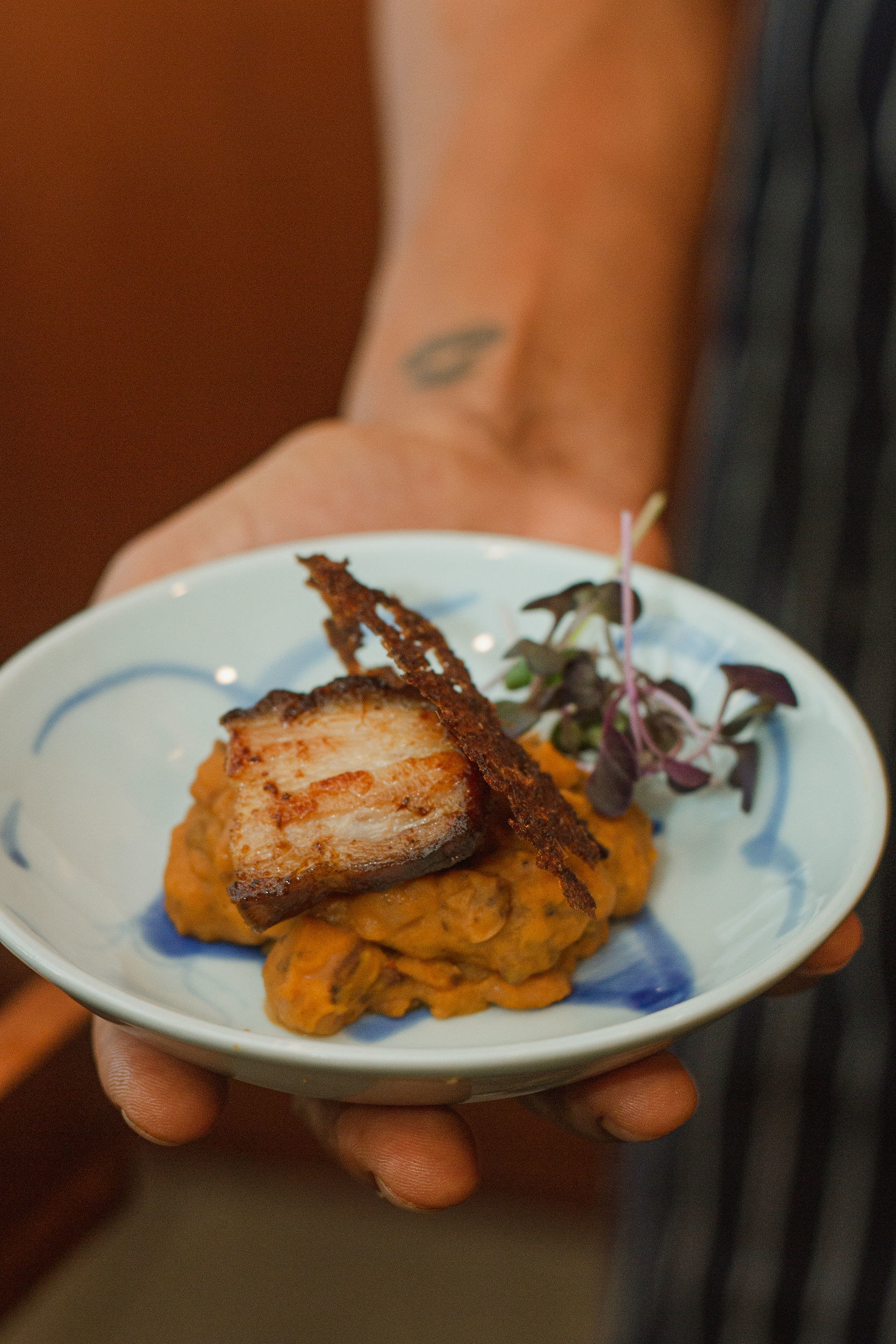 Your creative process seems so similar to the way artists write songs in the way that sometimes you need to work with other people and sometimes you have to put the idea aside until you're in a different headspace.
ZA: I didn't go to culinary school or have a bevy of friends around that kind of thing, so when I started out, I didn't have anyone to lean on or reach out to or collaborate with. Working like that in a silo can be exhausting, and you don't push yourself that much. Sara and I work together and we bounce ideas off each other all day, every day. Having that person to discuss a flavor profile or what you could do with an ingredient — it opened me up so much creatively to be able to have those conversations. I guess that's why Sankofa has been born in the last couple of years. It's because of having that person.
How did you and Sara end up working together?
ZA: Our mutual friends introduced us. She was working for various pop-ups and all the top people in London at the time, so she had good experience. She came to work for me as a waitress, but it didn't take long to see that she was instinctively amazing in the kitchen. So I brought her into the kitchen and we spent more time together. We ended up falling in love very quickly and got married a year after we met.
What a cool way to get to know each other, through your creative process.
ZA: Working long hours many days of the week, you kind of need to be in a relationship with someone who either very much understands that work is a lifestyle or someone who is involved in it themselves. I'm really grateful that we are able to work together and live together and still have a relationship. Especially when we're living in two different continents a lot of the time. We made it happen and it just works.