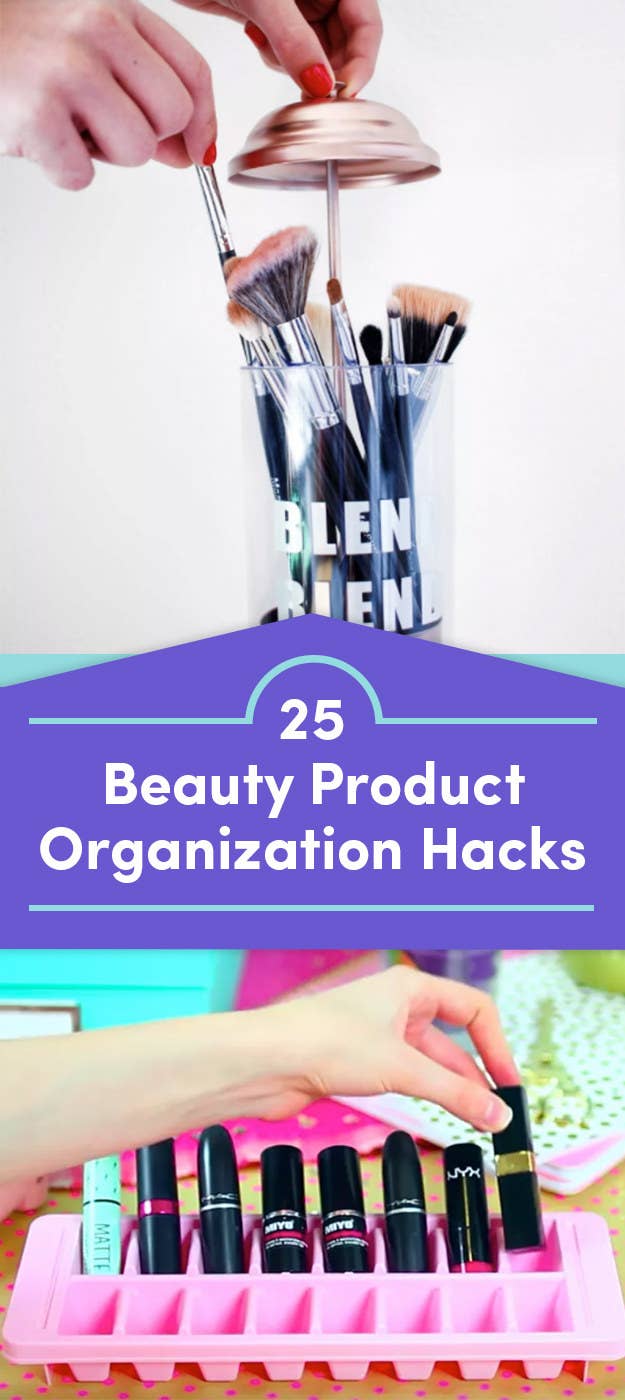 1.
Sort everything in a shoe organizer with clear sections.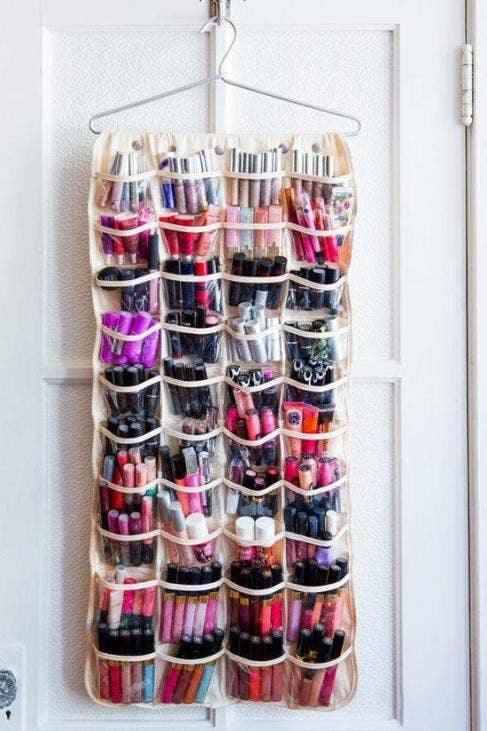 2.
Stack everything on a Lazy Susan so you don't have to crawl into your cabinet to get the lotion that was forced to the back.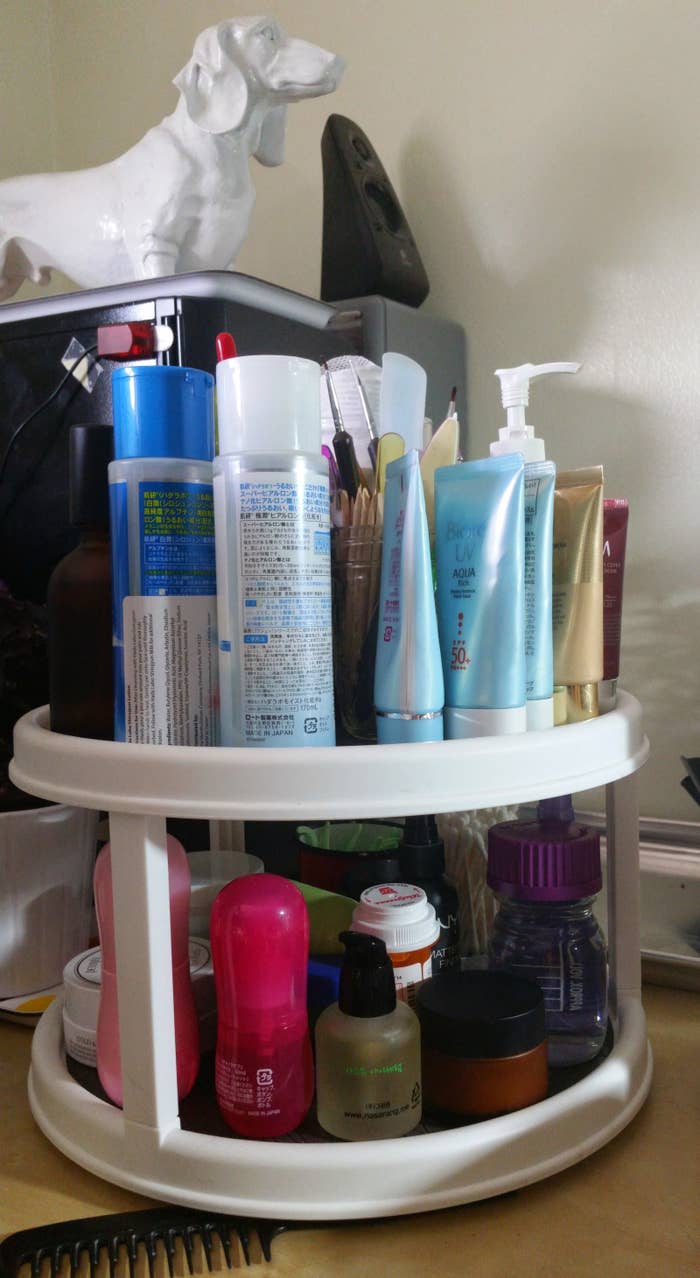 3.
Wiggle a sharp tool under eyeshadow pans to remove them from their palettes if you only like a few of the colors.
4.
And store them in a magnetic needle case.
5.
Keep your samples in clear drawer dividers so you'll see them and maybe actually use them.
6.
Prop your eyeshadow pots or lipsticks in ice cube trays so you can see your entire collection.
7.
House your (seemingly) endless supply of nail polish in cheap spice racks.
8.
Or glue styrofoam boards together to build a tiered stand.
9.
Clean out an old candle jar and fill it with pearls, coffee beans, or pebbles to stand your brushes up.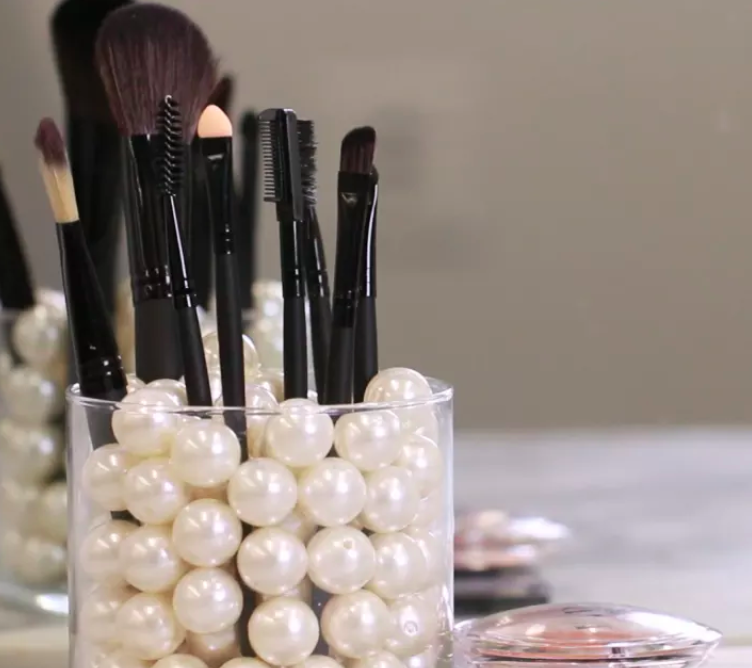 10.
Or stick them in a straw canister if you like to keep your brushes covered, but visible.
11.
Keep literally everything on a rolling cart so you can drag it into any room in your home.
12.
Or attach a file holder to the side of your vanity to keep them within arm's reach.
13.
Or just repurpose an old wine rack so that you can stick your hairspray and brushes in there as well.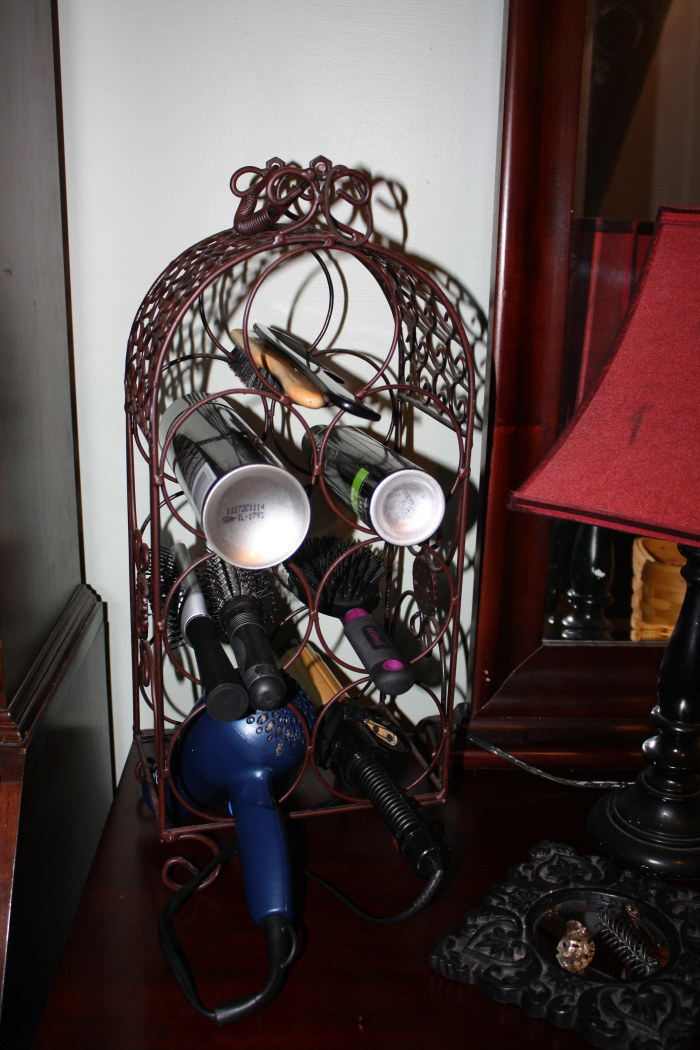 14.
Pull lipsticks out of their canisters so you can DIY your own lip palette.
15.
Play Tetris with some dollar store baskets so that everything has a place in your drawers.
16.
Weave an elastic band through a sushi mat if you need to bring your brushes on the go.
17.
Stack your eyeshadow pallets in a pretty letter organizer that isn't otherwise getting much use.
18.
Frame a metal sheet and stick magnets to your makeup so you can display all your faves.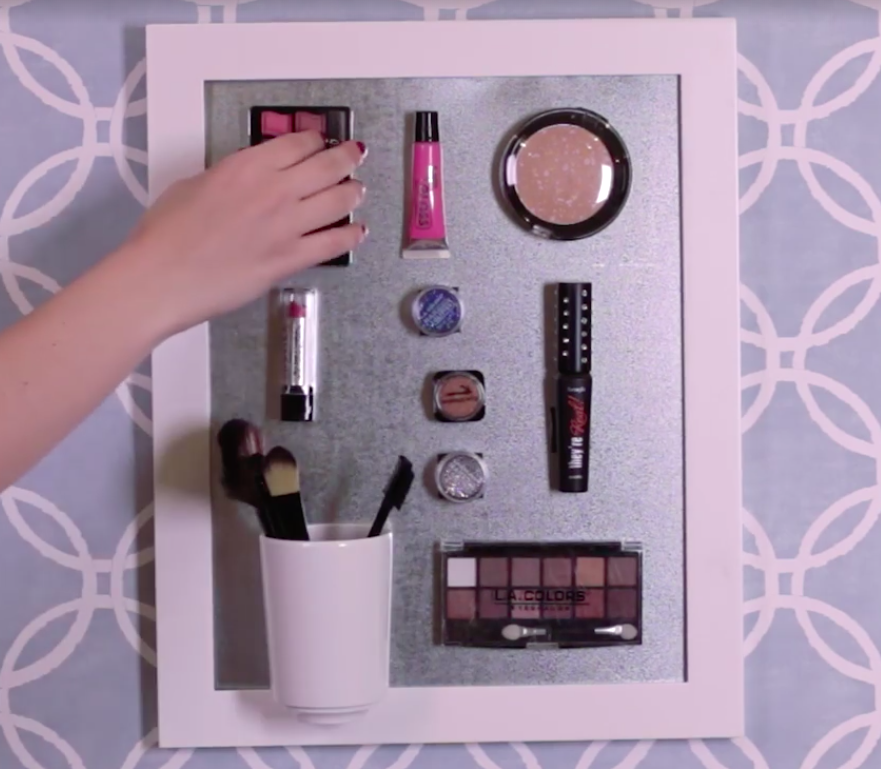 19.
Separate false lashes in a pill box.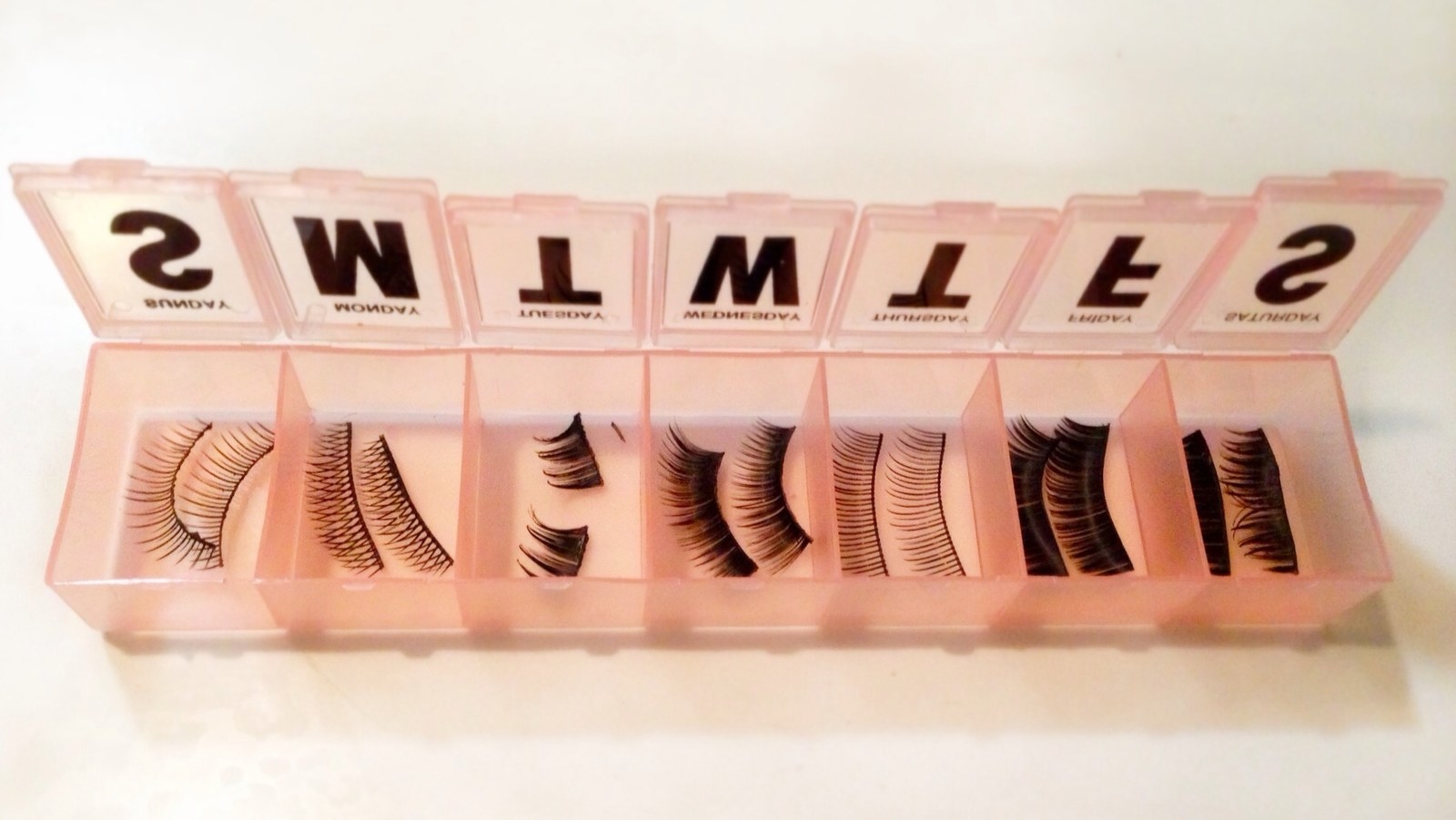 20.
Hang floating shelves if your bathroom cabinets are stuffed to the brim.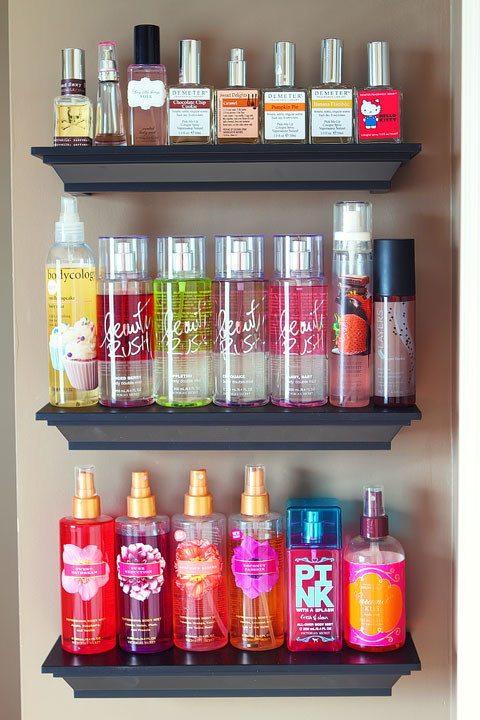 21.
Stick up a magnetic strip in your bathroom to catch all of the tools that otherwise get lost in a drawer.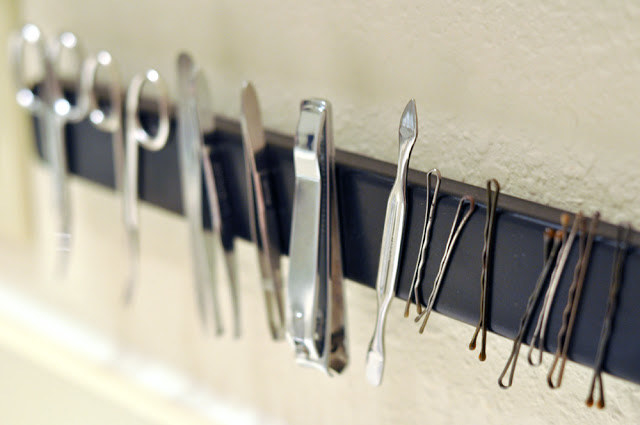 22.
Display your lipsticks on a tiered stand if you want to feel as glam as you do when you walk into the store.
23.
Hang magnetic makeup organizers if you like to keep your every-day stuff separate.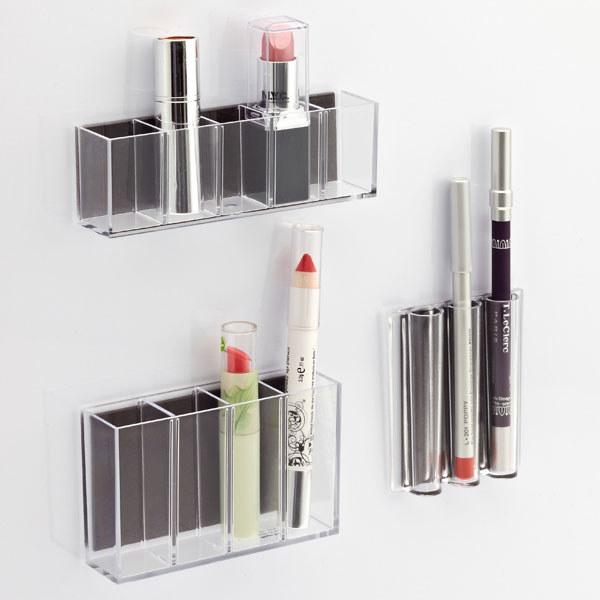 24.
Clip all of your hair ties together with a carabiner.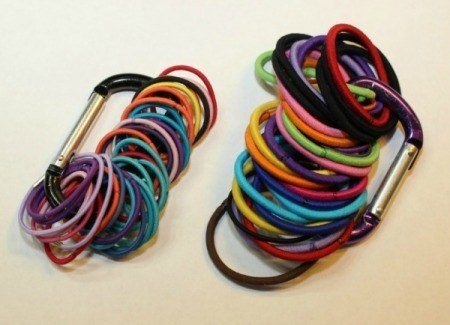 25.
Label dollar store drawers if you have more makeup than you know what to do with.
What's your favorite beauty organization tip? Tell us in the comments!