You've been so excited for your friend's birthday party and the day is finally here and you love them so much and OMFG YOU FORGOT TO BUY A GIFT.
No worries! You know that bottle of wine you've been saving? It'll make a LOVELY gift. But let's dress it up a bit, yeah?
1.
Stick Ferrero Rocher chocolates all over a champagne bottle so the gift-getter can have their wrapped present and eat it, too.
To make it extra special, turn it into a pineapple!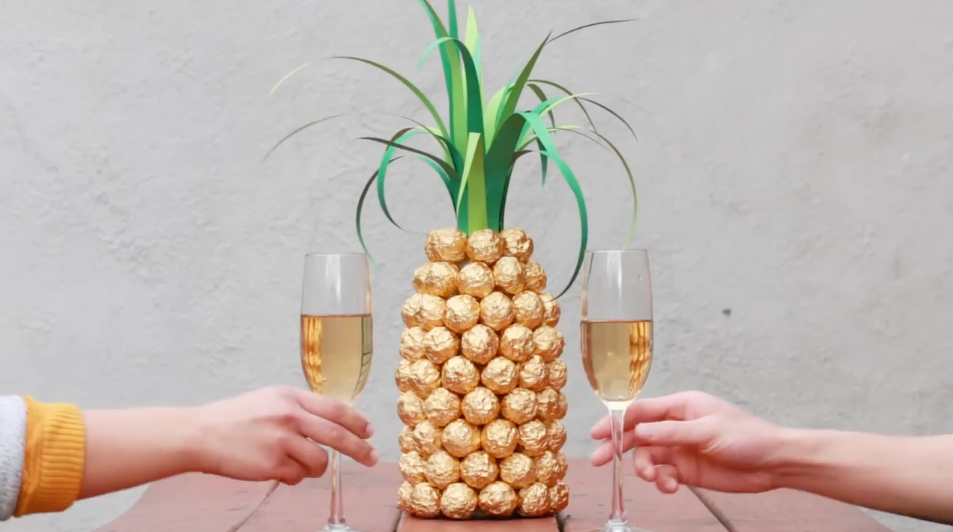 2.
Wrap flowers around a wine bottle with rubber bands to make your bouquet look huge without paying a crazy price.
No need to take out a vase! It's included. 😉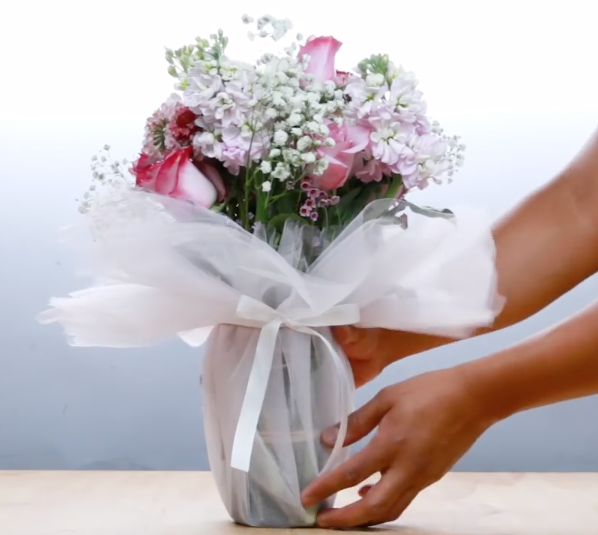 3.
Shower a champagne bottle in glitter to make the bottle poppin' even more glamorous.
Absolutely magical. ✨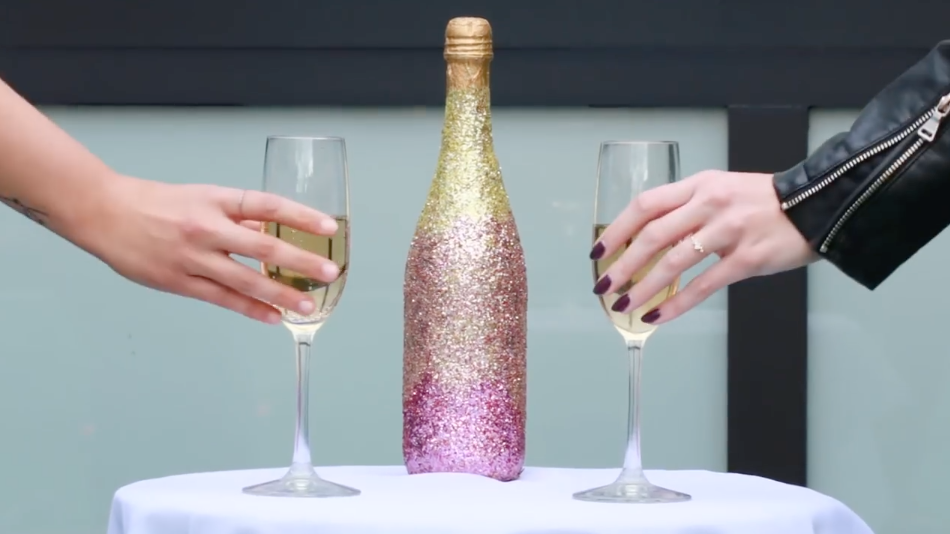 4.
Make your own wine label with your favorite photo of the two of you and a few stickers.
How sweet! ❤️