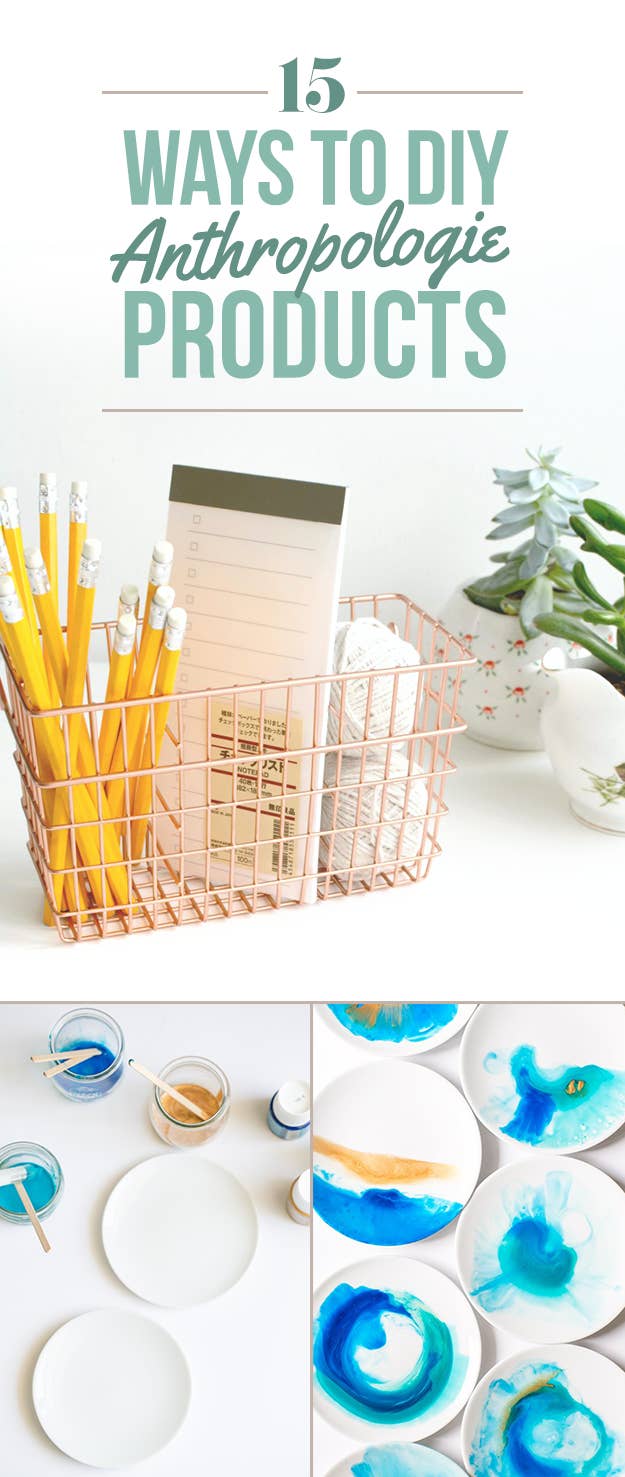 1.
Glue beads to a few of your bobby pins for a personalized hair accessory.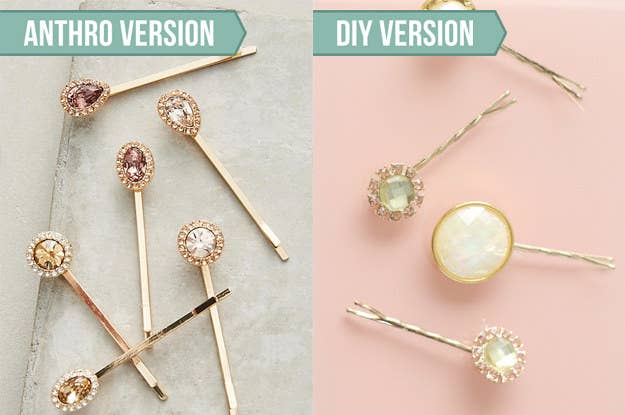 2.
Decoupage pretty patterned paper to your knobs with the help of plastic wrap.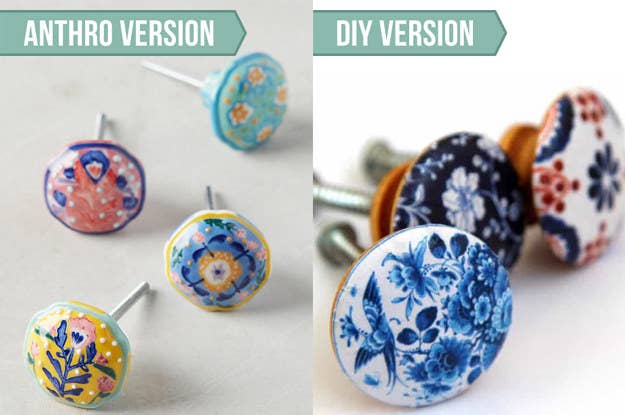 3.
Shape and paint clay for a set of cute ring holders.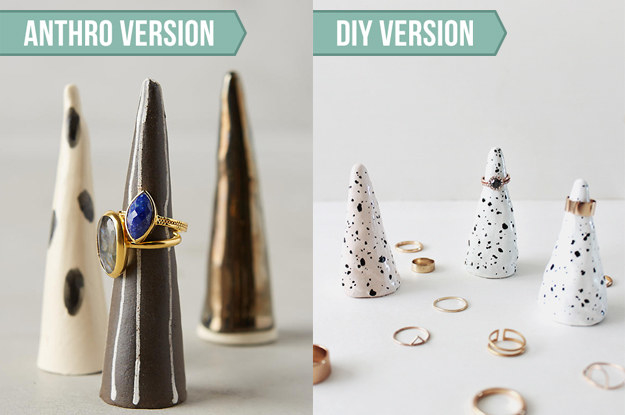 4.
String together a few handmade tassels for a cute pair of earrings.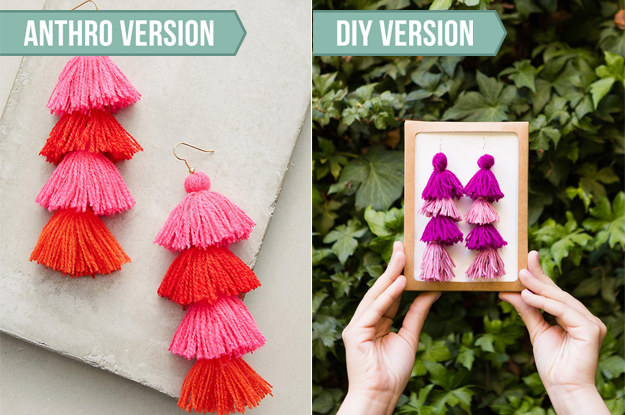 5.
Or string together some beads and a tassel for a new statement necklace.
6.
Spray-paint your letter holder to make your "to do" pile at least *appear* less daunting.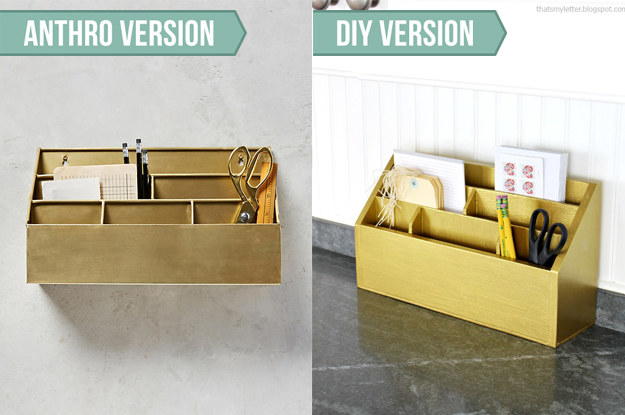 7.
Iron tiny heart appliques onto an old long-sleeve shirt.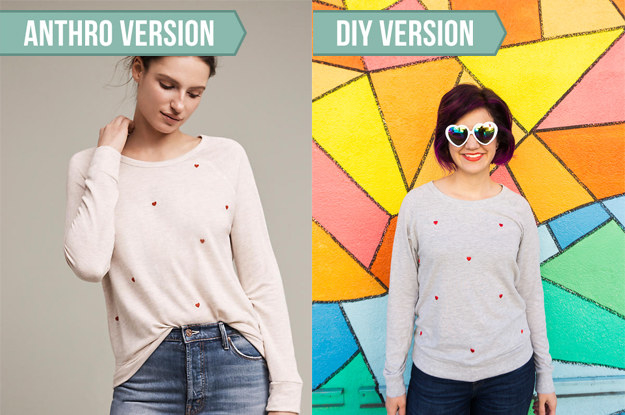 8.
Make a delicately decorated mirror by shoving gold wire into a styrofoam disc and sticking a mirror on top.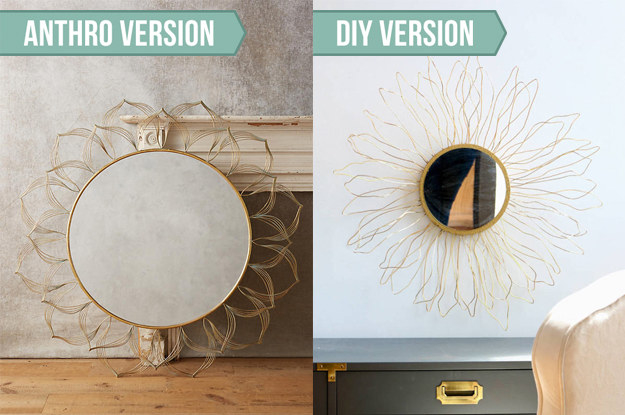 9.
Or just cover a mirror with gold or silver foil for something a bit simpler.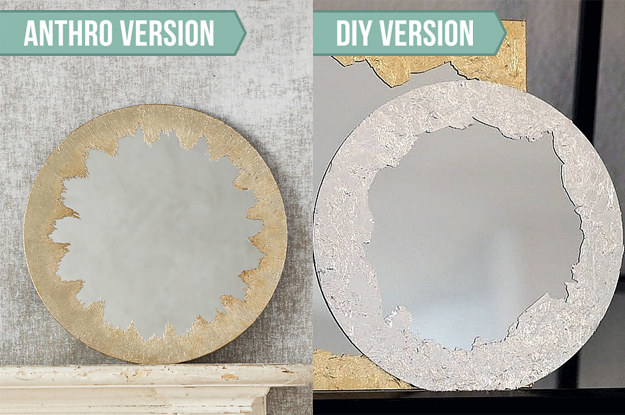 10.
Cover a dollar-store clipboard in rose gold contact paper for a gorgeous calendar stand.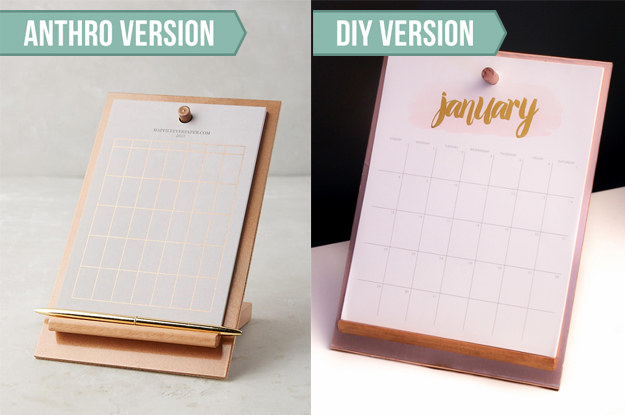 11.
And spray-paint your rusty wire mesh baskets to match.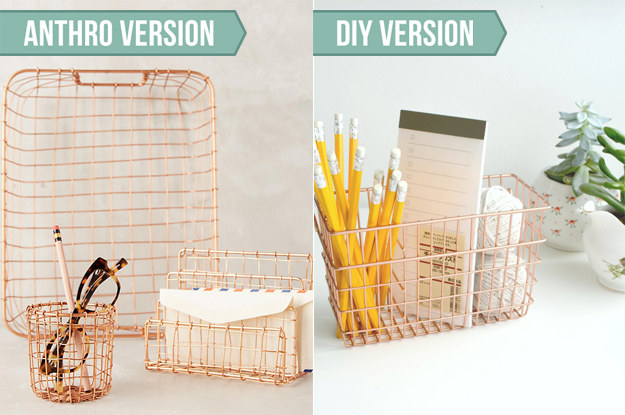 12.
Thin out some porcelain to cover your plates and trays in watercolor.
13.
Sew a few pom-poms to your pillows.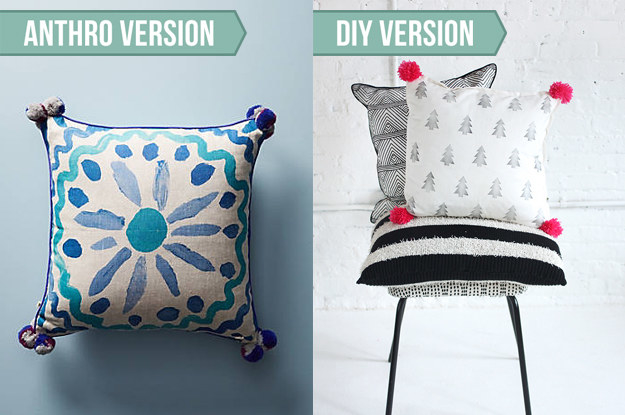 14.
Or add fuzzy tassels to make your fuzzy blankets even fuzzier.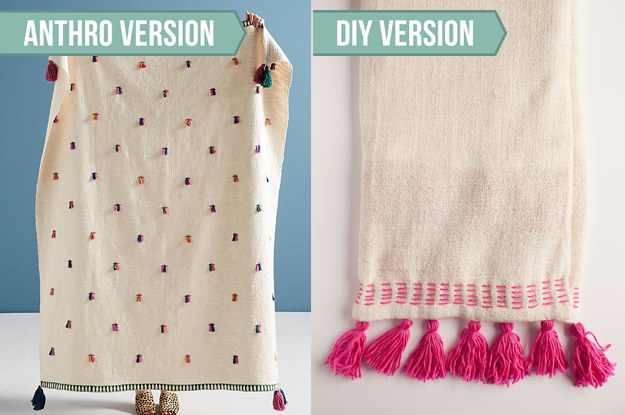 15.
Cover labels with chalkboard paint and attach them to your mason jars for a more organized spice rack.