Cooking is a passion of hers, but Jazzmine says her daily food habits — especially now, at home — are based on practicality. She sees the food she eats as the fuel she needs to get through the day.
Because Jazzmine has found a way to eat well even with her busy schedule, we were curious about what she eats on the regular. Below, you'll find Jazzmine's food diary from a recent day in her kitchen! 🍋
8 a.m.: I'll start my day with a large glass of lemon water.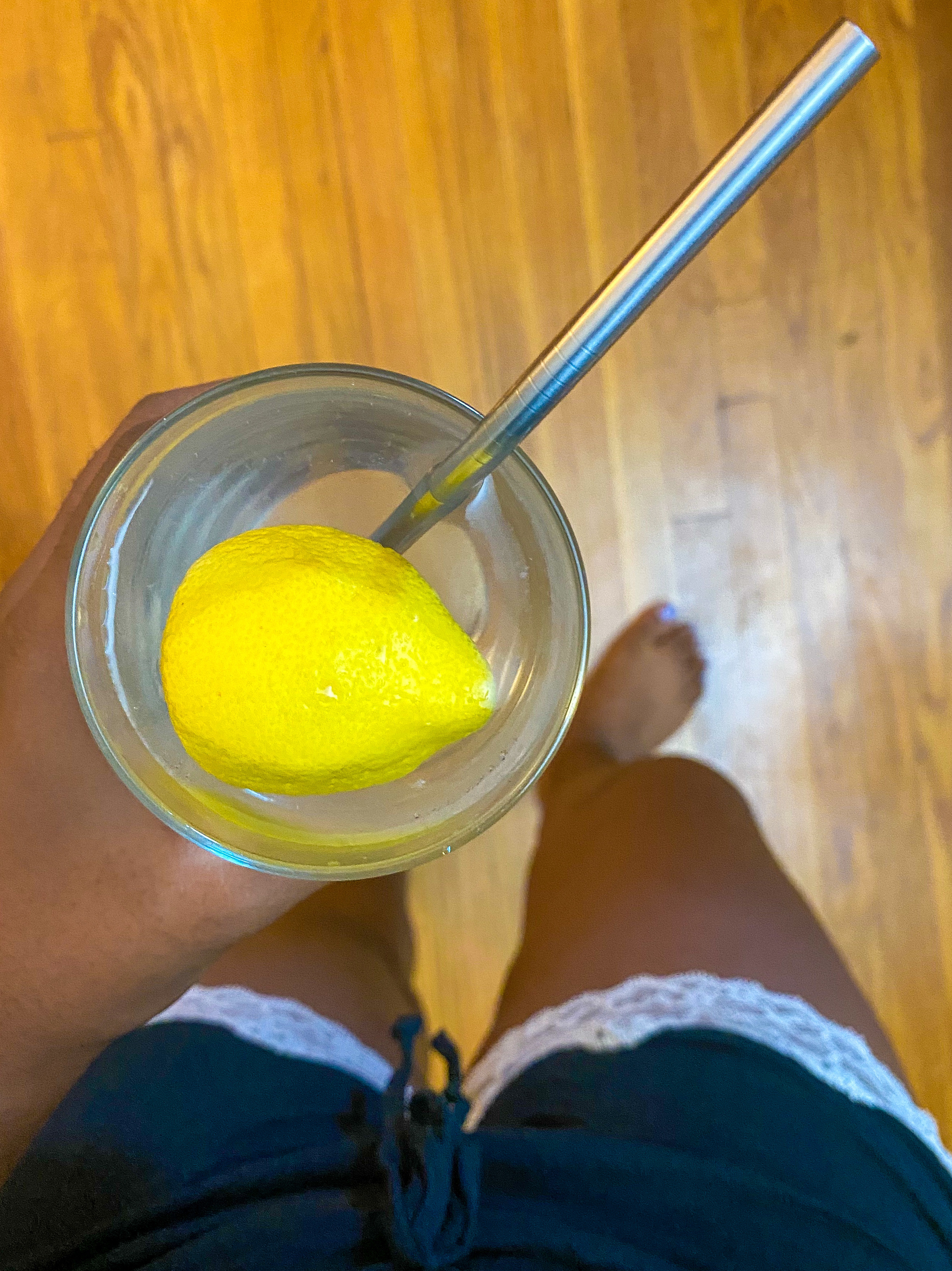 At 9 a.m, I'll make a breakfast smoothie with fruit, veggies, vegan protein powder, and a kick of cayenne.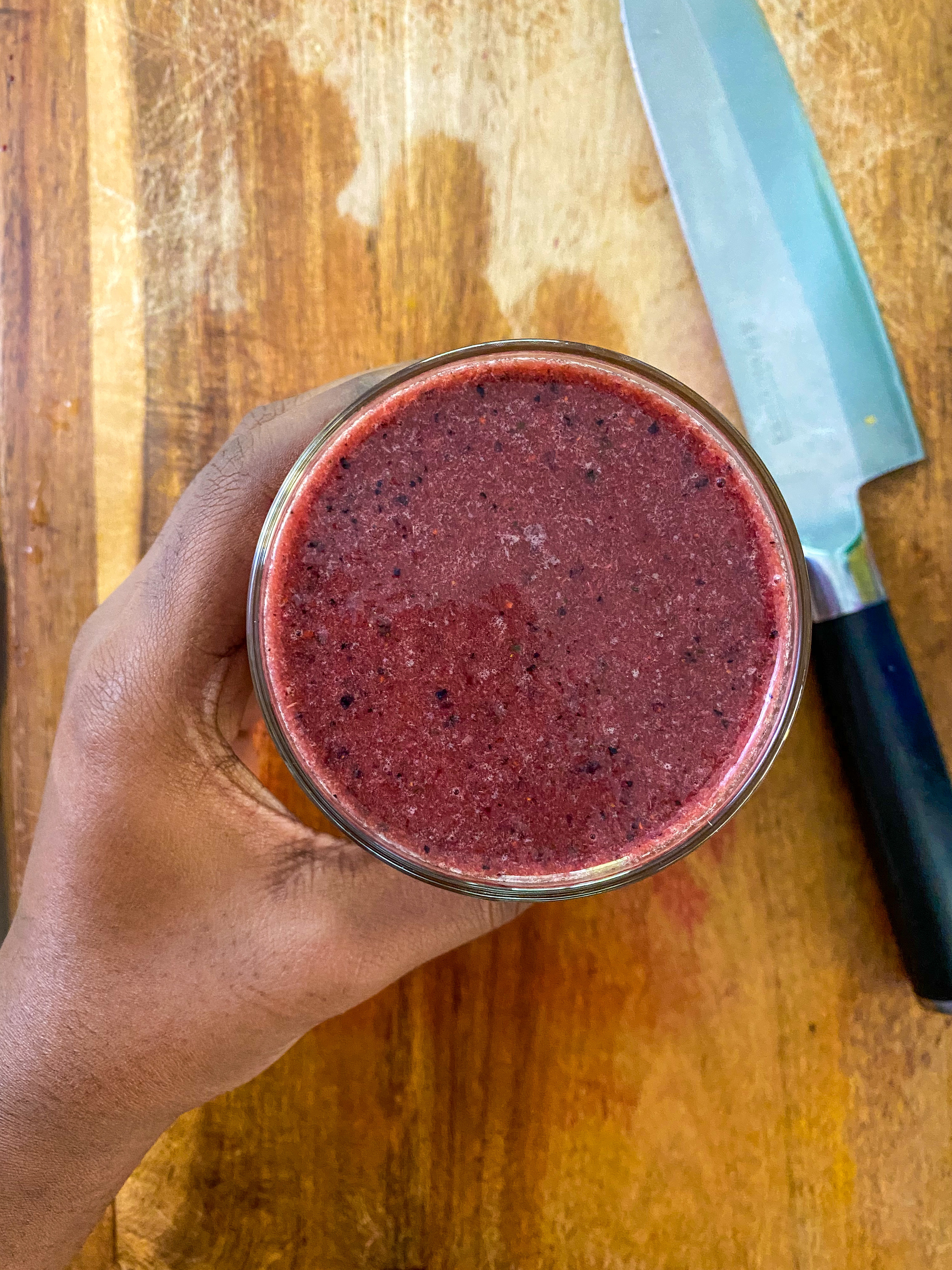 In the cooler months when I want something cozy that doesn't take a ton of time, I'll have an oatmeal muffin or instant oatmeal — both of which I prep ahead of time.
Around 10 a.m., I'll drink a gingerade — made with ginger, turmeric, and mint — that's inspired by an old family recipe.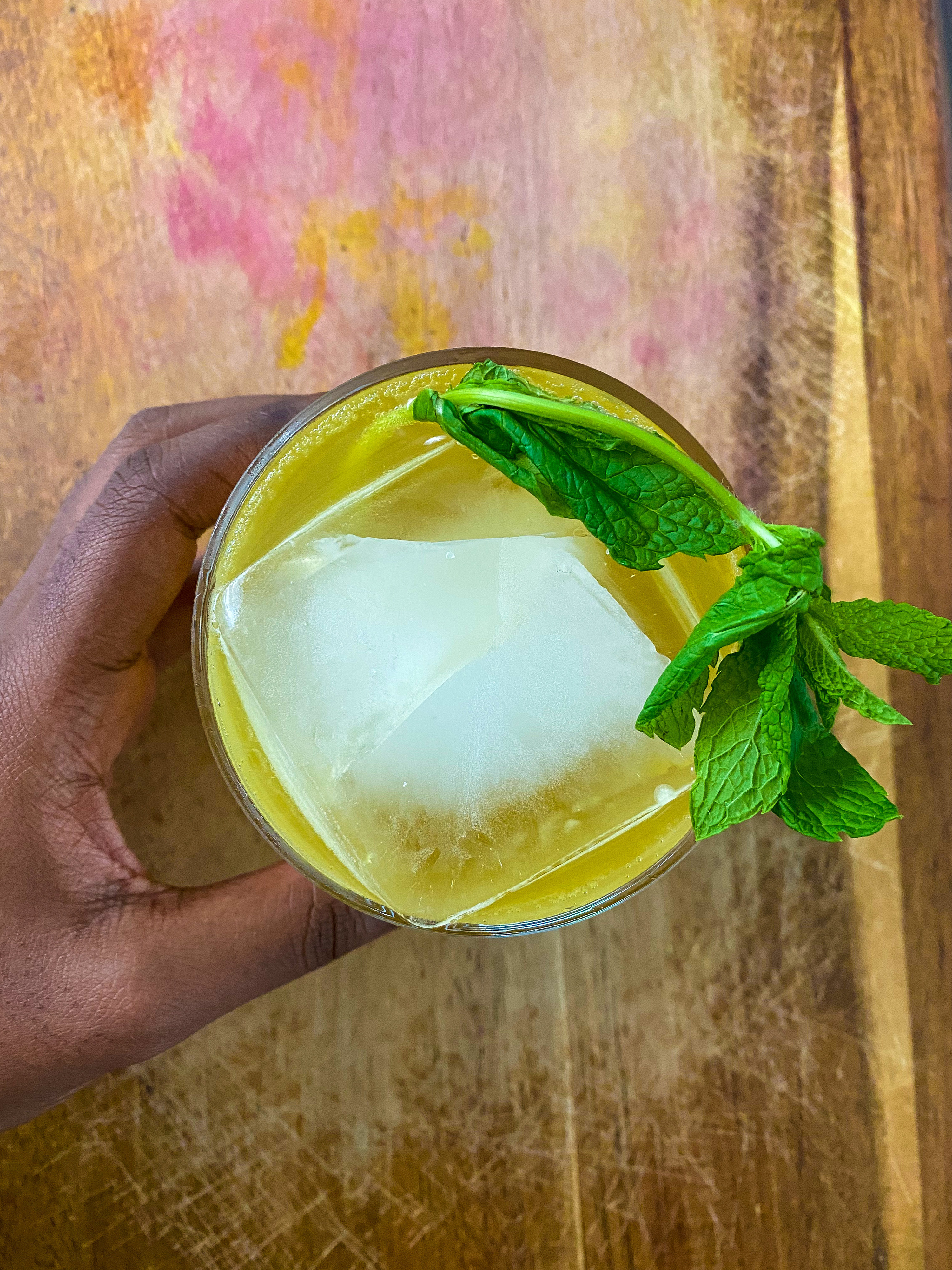 At noon, it's time for lunch! Today is leftover spaghetti and meatballs with extra veggies thrown in.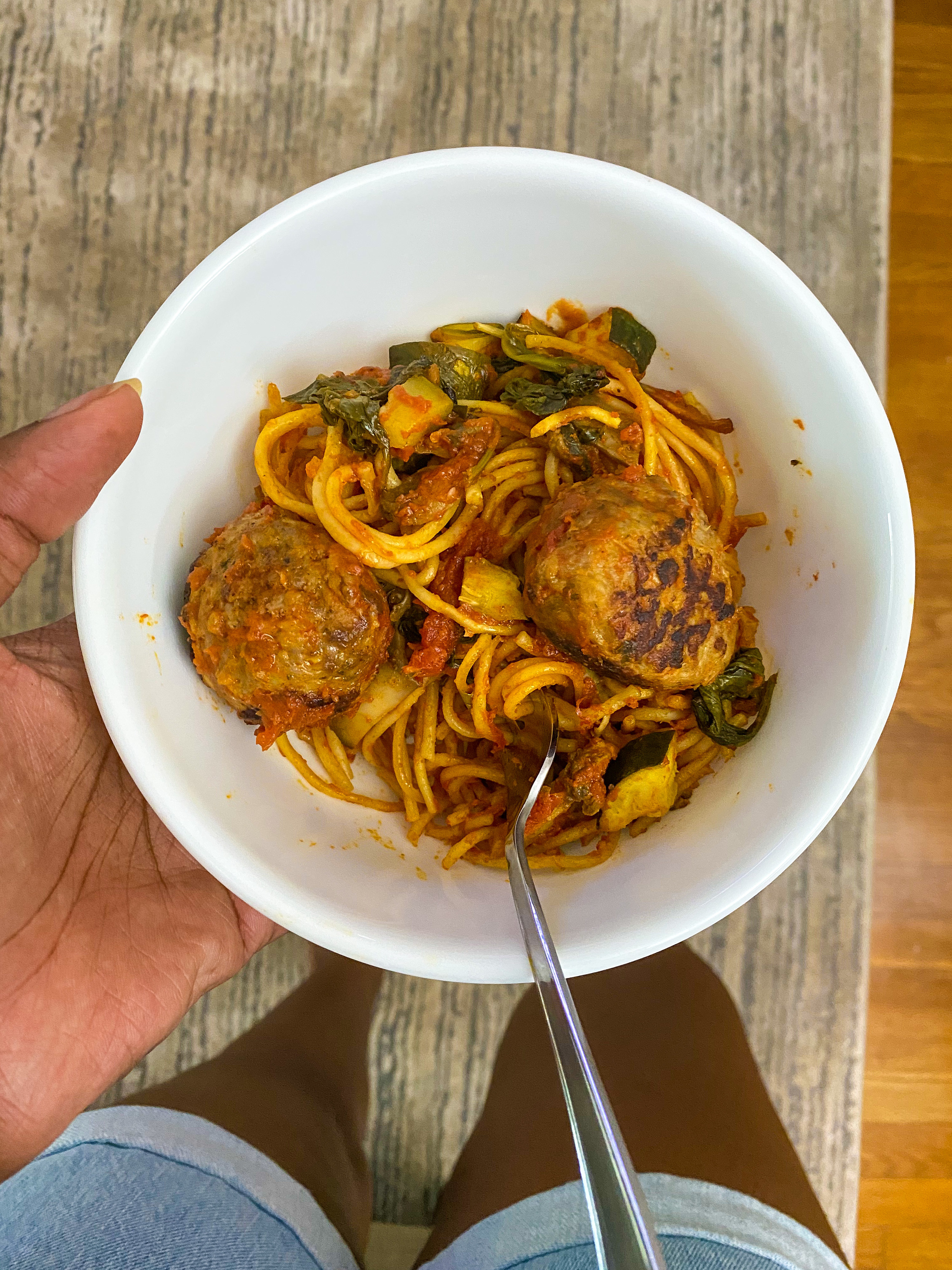 Around 3 p.m., I'll snack on a plum and some cherries.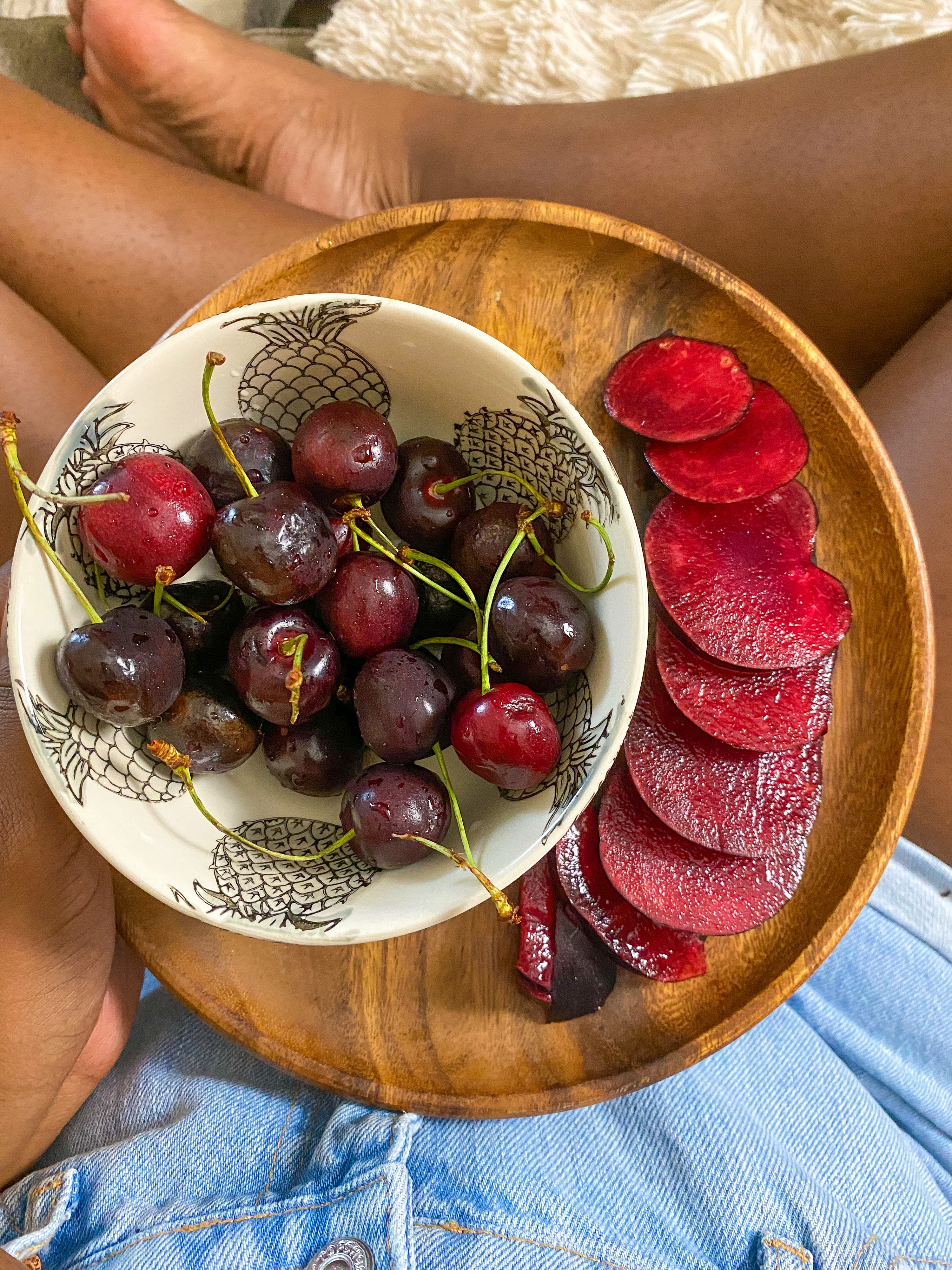 Dinner is usually around 7 p.m — and tonight I'm treating myself to take-out. I order roasted gulf fish, gumbo greens, and hoppin' John from my favorite restaurant in Houston: Lucille's.
This interview has been edited for length and clarity.